MLB
Highest scoring innings in MLB history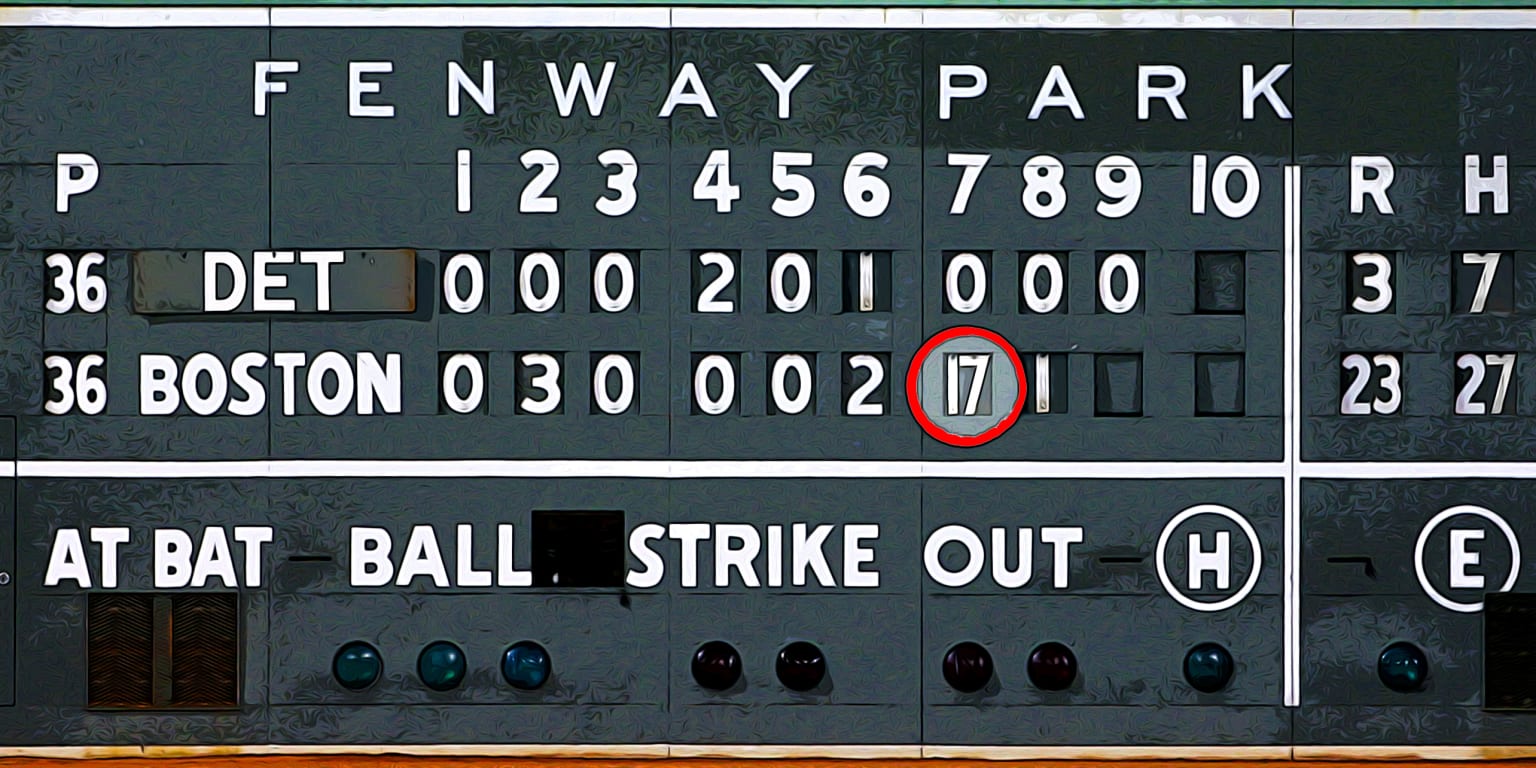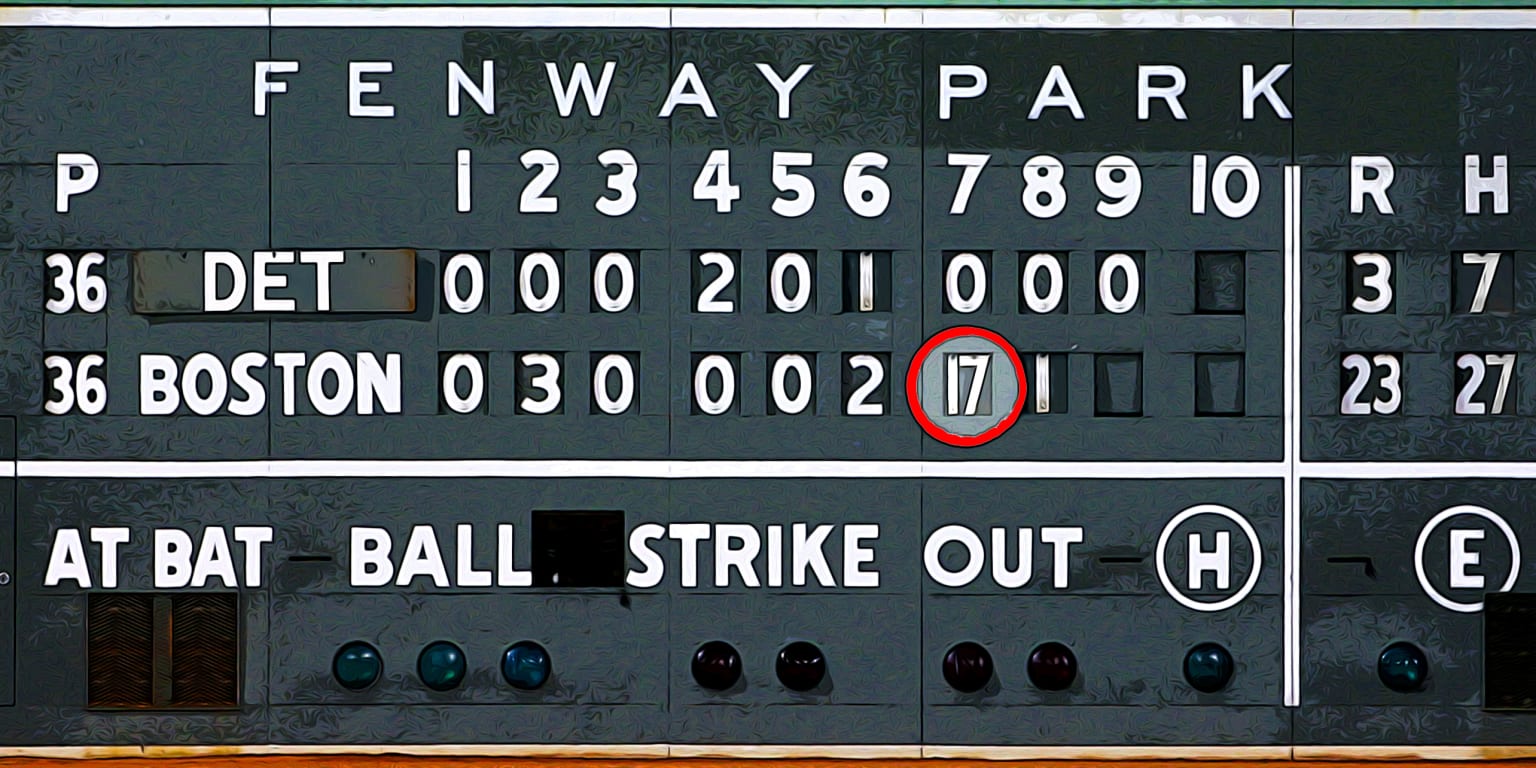 On April 19, 1996, the Rangers came to bat in the bottom of the eighth inning already leading the Orioles 10-7.
What ensued is one of the wildest, most out-of-control, cover-your-eyes innings that Major League Baseball has ever seen. There were three pitchers (one of them a position player by trade), 19 plate appearances, one hitter who came to the plate three times and a whopping 16 runs scored.
When the dust finally settled, Texas led 26-7 and won by that score, in what was then the highest-scoring game by an American League team in more than 40 years.
But did the Rangers lay claim to the highest-scoring inning? Here is a look at the top 10 single-inning performances in the Modern Era (since 1900), as provided by the Elias Sports Bureau.
Note: Technically, the all-time Major League record is 18 runs by the Chicago White Stockings (now the Cubs) against the long-defunct Detroit Wolverines on Sept. 6, 1883. With apologies to Abner Dalrymple, King Kelly, Silver Flint and the rest of that squad, we will stick to the modern game.
This Red Sox club ranked only sixth in the eight-team AL in scoring and was without the Hall of Fame help of Ted Williams, who was still serving in the Korean War. But the Tigers who trekked to Fenway Park in mid-June finished with far and away the AL's highest ERA in 1953 (5.25), and after winning the series opener, they sustained a 17-1 drubbing on June 17. That set up some lopsided history.
The next day's score was a respectable 5-3 entering the bottom of the seventh when things spiraled out of control against three Detroit relievers. There were 11 singles, five walks, two doubles and a three-run homer by Dick Gernert. Boston sent 23 batters to the plate, and 20-year-old rookie Gene Stephens — who had a .591 OPS for the season — set a modern record with three hits in the same inning.
In this battle of 1996 playoff teams, the trouble started with Orioles reliever Armando Benítez, who gave up a single, walked two, threw a wild pitch and was removed with an arm injury that would keep him out for four months. Adding insult to injury, veteran lefty Jesse Orosco entered and allowed eight of nine batters to reach, including a Dean Palmer two-run homer.
That's when things turned from bad to absurd, as manager Davey Johnson pulled Orosco and put infielder Manny Alexander on the mound. Alexander issued three straight bases-loaded walks, a sacrifice fly, another walk and then a Kevin Elster grand slam before finally escaping.
"It's amazing," O's starting pitcher Kent Mercker told The Baltimore Sun. "It's a fluke. I bet you anything — anything — that'll never happen again. Ever."
He was right — sort of. No team since has scored so many runs in one inning. However, when these same two teams met on Aug. 22, 2007, in Baltimore, the Rangers' bats made history in a different way, setting a modern scoring record in an eye-popping 30-3 final.
This Brooklyn club was potent, on its way to 96 wins and the World Series, where it pushed the Yankees to seven games. Roy Campanella, Gil Hodges, Jackie Robinson, Pee Wee Reese, Duke Snider — many of the names remain memorable nearly 70 years later.
The Dodgers were off to a 20-7 start when the Reds came to Ebbets Field, and after a 1-2-3 top of the first, Cincinnati nearly got out of the inning with minimal damage. While a Snider two-run homer helped Brooklyn go up 3-0, there were two outs when Hodges walked in a full count. Just like that, the floodgates opened. An astonishing 14 straight batters reached base without the benefit of an extra-base hit, and the Reds needed four pitchers to get through the inning.
On Aug. 31, 2004, Cleveland had come to the Bronx and handed the Yankees the most lopsided loss in franchise history, a 22-0 shellacking. Five years later, with the Yanks playing just the third game in their new stadium, the same opponent equaled that offensive outburst — but did much of their damage in a single inning.
Starter Chien-Ming Wang retired just one of nine batters in the second, allowing a three-run homer to Shin-Soo Choo and ballooning his season ERA to 34.50. Anthony Claggett was next into the fire — for his MLB debut, no less. He allowed two doubles, a walk, a single and back-to-back homers to Asdrúbal Cabrera (grand slam) and Grady Sizemore before the damage was done.
The Yankees would be fine, though. A little more than six months later, they won the World Series.
Marlins starter Carl Pavano would have better days — say, Game 4 of that fall's World Series, when he went toe-to-toe with Roger Clemens, firing eight innings of one-run ball to help his team beat the Yankees. But this was not his game. The Red Sox burst out of the gate in the bottom of the first with this sequence: double, single, double, home run (a Manny Ramírez three-run shot), double, single.
That was it for Pavano, but not the Sox. Five more batters reached against Michael Tejera, and by the time pitcher No. 3, Allen Levault, retired Nomar Garciaparra, Boston had set a record by scoring 10 runs before its first out. It wasn't over yet. The Marlins finally ended the madness when a 20-year-old Miguel Cabrera (playing his seventh career game) threw Bill Mueller out at the plate. By that point, Johnny Damon had equaled Stephens' record with three hits in an inning.
4-T) 14 runs (1st inning): Reds vs. Astros — Aug. 3, 1989
Final score: Reds 18, Astros 2
This one started with small ball, as Mariano Duncan walked, stole second and moved up on a bunt hit. "I played for one run and I got 14," Reds manager Pete Rose told reporters afterward. The inning featured a record-setting 16 hits, 12 of them singles, some of which were not exactly well struck. Ken Griffey Sr. had the biggest blow with a three-run homer, and Astros starter Jim Clancy was charged with seven runs without recording an out. Bob Forsch relieved Clancy and saved the bullpen with seven innings but became the only reliever since 1936 to allow 18 hits in a game.
This was an absolutely miserable year for the A's, who went an MLB-worst 52-102 in the finale of legendary 87-year-old manager Connie Mack's 53-season managerial run. By the time this game began, Mack's club was 19-38 and already had dropped the opening game of a doubleheader 7-0.
It would get far worse. A's starter Lou Brissie got one out, allowed three hits and walked six before he was replaced. Ray Boone (grandfather of Aaron and Bret) capped the outburst with a three-run homer off reliever Carl Scheib.
4-T) 14 runs (7th inning): Red Sox vs. A's — July 4, 1948
Final score: Red Sox 19, A's 5
How about that for July 4 fireworks? A far better version of Mack's A's (84-70) and a 96-win Red Sox club were locked in a 5-5 tie when a tight ballgame quickly turned into a laugher.
It all started when Ted Williams (.497 OBP) drew the first of his two walks in the inning, and nine of the first 10 Sox reached base. Johnny Pesky notched a pair of two-run singles to help the cause, and A's reliever Bubba Harris was charged with 12 runs while recording two outs.
Of course the highest-scoring game in Major League history would feature an inning this size. (In an odd coincidence, the only other MLB game in which both teams scored 20-plus runs also featured the Cubs hosting the Phillies, in 1979).
By the time the bottom of the fourth began at Cubs Park (now Wrigley Field), the home nine led 11-6, with a 10-run second under its belt. Then 14 of the first 15 batters reached safely, including a three-run homer off the bat of Hack Miller. The Phillies eventually scored 14 runs over their final two innings — and still lost.
The Deadball Era was over, and a fellow named Babe Ruth made his Yankees debut on April 14 after being purchased from the Red Sox. And on this day at Washington's Griffith Stadium, New York turned a 2-0 edge into a blowout, though the offense had plenty of help.
Washington committed five errors in the fifth, four of which led to a batter reaching base. There were also three walks (one intentional, to Ruth), a hit batter and a wild pitch, as the Yankees plated 13 unearned runs against three unfortunate pitchers. Ruth added a two-run single, and Del Pratt smacked a three-run homer to contribute to the rout.
Source link