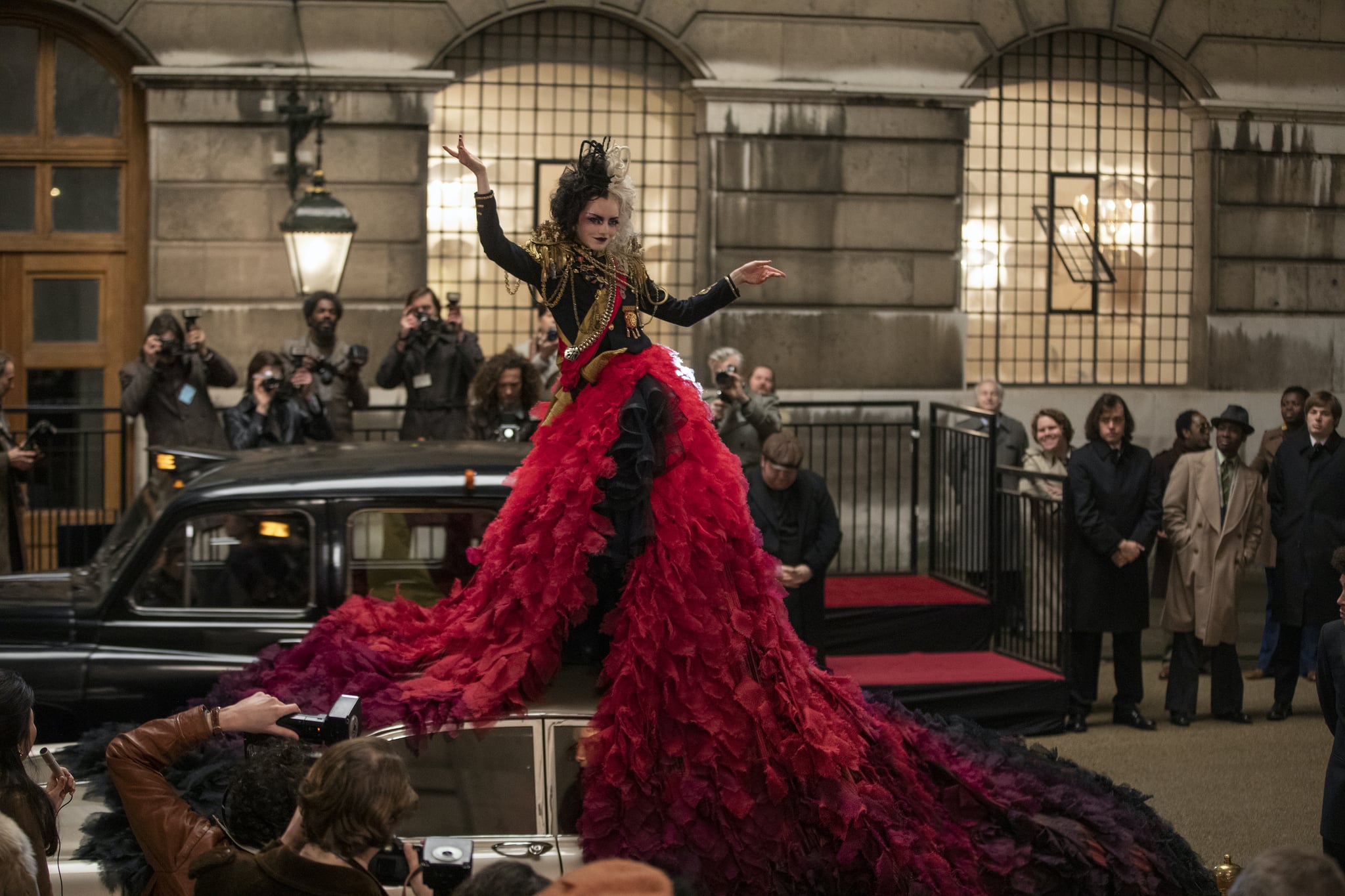 The Disney villain prequel Cruella is set to kick off the summer movie season in style (literally), but with movie theaters just now starting to get back in the swing of things, you might be wondering if it'll be streaming, in theaters, or a combination of both. The good news for at-home viewers is that Cruella will be available to stream at the same time it's released in theaters. The bad news? It doesn't come for free.
Starting in Sept. 2020, Disney+ introduced a new feature to its streaming service: Premier Access. The bonus feature allows subscribers to access brand-new, made-for-theaters movies on their first release dates, rather than having to wait several months for those movies to arrive on the "regular" part of the streaming platform. Premier Access costs $30 per title so far, which "unlocks" the movie for unlimited viewing from that point on.
The feature was introduced with Mulan (which originally was meant to be a theatrical release in March 2020) and has also been used for Raya and the Last Dragon. Upcoming movies that will use this price structure will include Cruella, Black Widow, and Jungle Cruise, although those three, unlike Mulan, will be released in theaters on the same day. Premier Access, for Cruella and the others, is only available to Disney+ subscribers (that is, you can't just pay on-demand to just see Cruella without buying an overall subscription).
The Premier Access structure sets Disney apart from other studios that are doing similar simultaneous releases this year. Notably, Warner Bros. is releasing all its 2021 movies simultaneously in theaters and on streaming, but they don't require an extra fee to access those movies; all you need is a current HBO Max subscription. You have to work a little harder to be one of the first to see Cruella on May 28, but honestly, we imagine that's exactly how the devious villain would like it!