MLB
Jake Marisnick exits with right hamstring injury vs. Pirates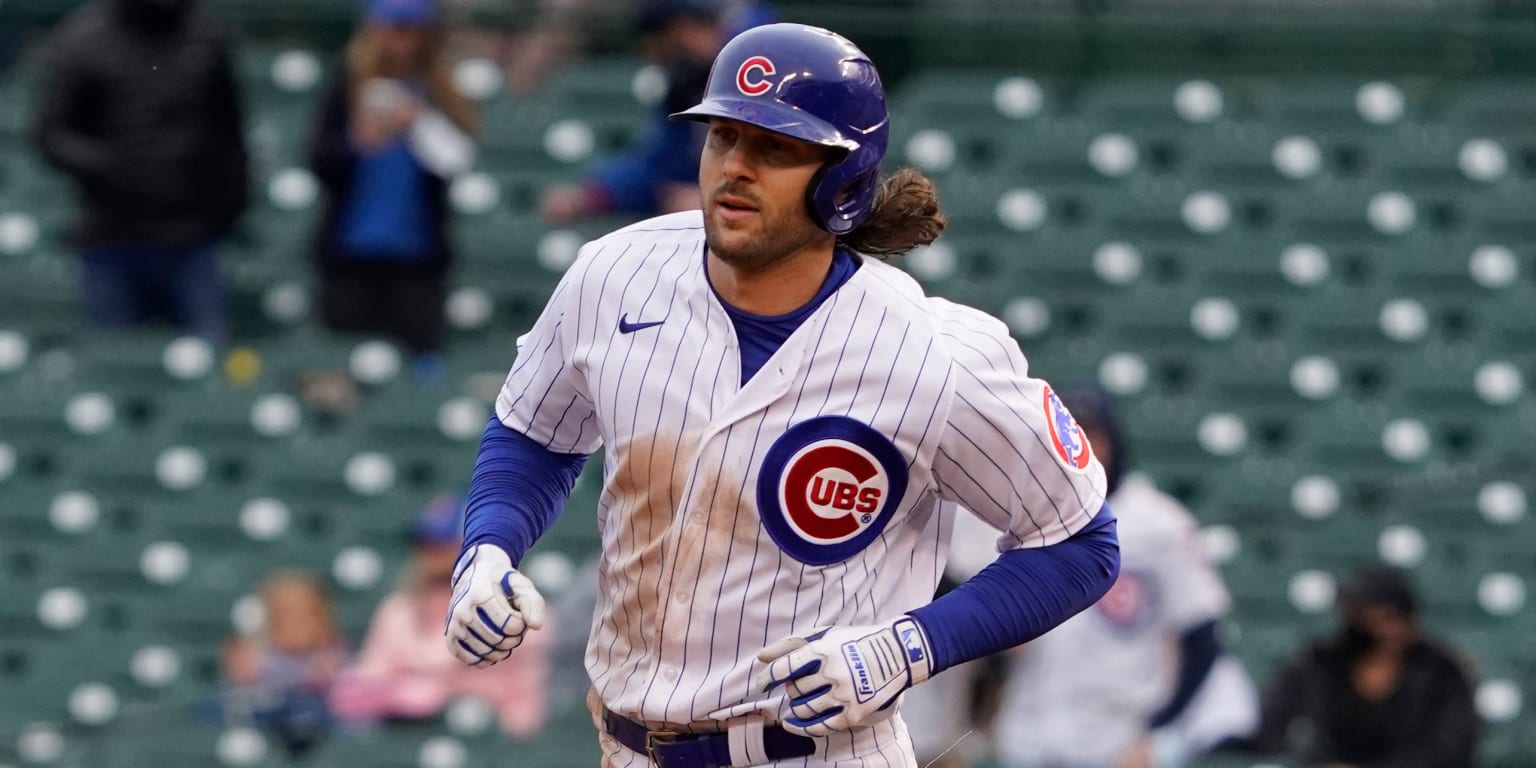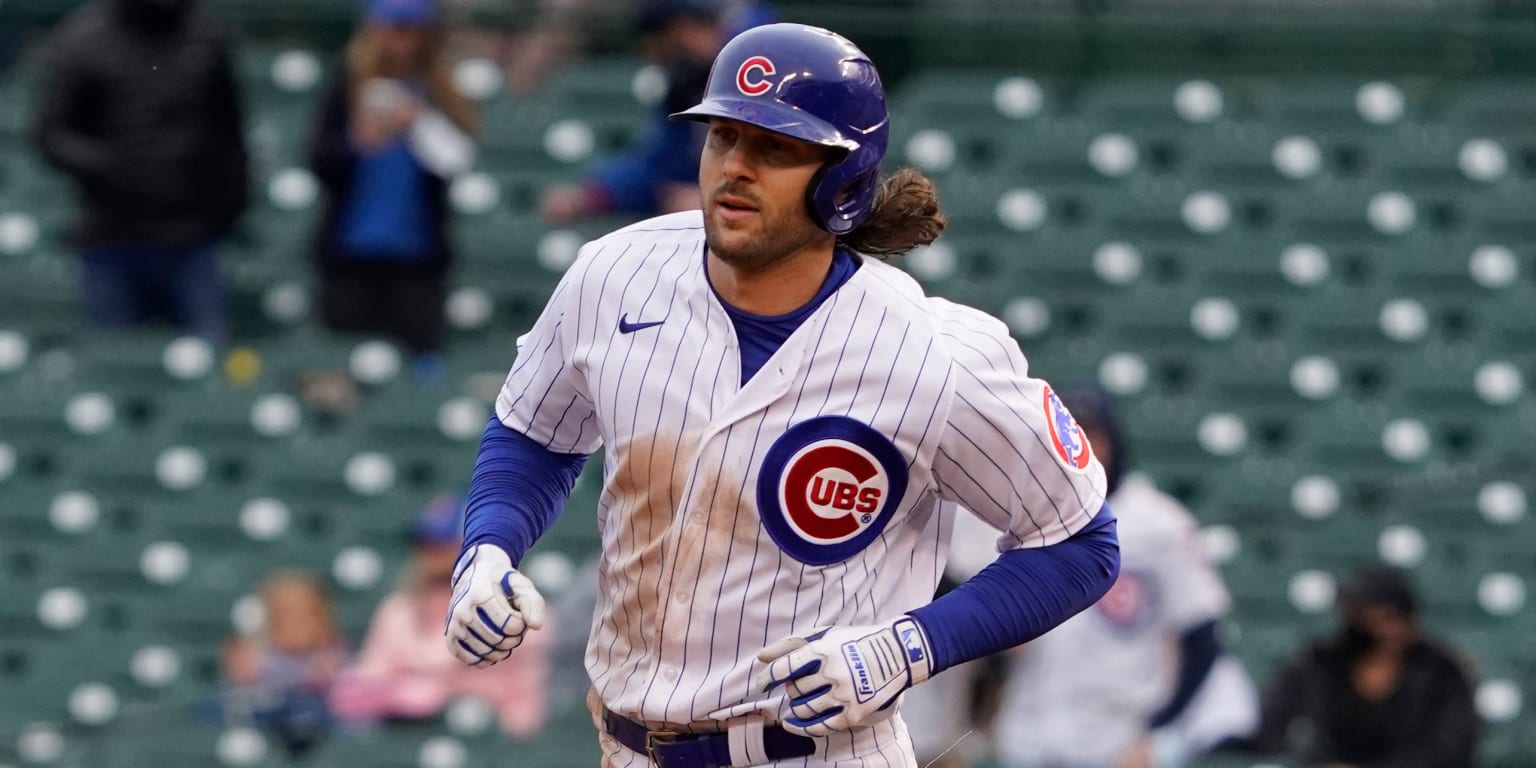 CHICAGO — Manager David Ross sung the praises of Jake Marisnick, describing the center fielder as a sparkplug for the club in the season's early going. Now, Chicago will hope Marisnick is not sidelined for too long.
In the first inning of Sunday's 6-5 loss to the Pirates, Marisnick sustained a right hamstring strain while chasing down a fly ball off the bat of Wilmer Difo. While sprinting toward left-center field, Marisnick dove to the grass in pain to halt his momentum.
Marisnick walked off the field under his own power, but promptly exited the game. The outfielder will undergo further testing on Monday's off-day to determine the severity of the injury.
"He plays all-out," Ross said earlier this week. "He wants to do what's best for the group, is always thinking about how to grab an edge in winning a ballgame. I love the way he plays. You're not going to be able to kind of help him take his foot off the pedal. He's going full bore all the time in everything he does and I love that about him.
"I think he's been great for our group, and somebody I really appreciate what he brings daily with his attitude and his effort. His performance has been great as well."
Ross noted that Cubs right fielder Jason Heyward — removed for pinch-hitter Nick Martini in the ninth — also exited with a right hand injury. The team will have more info on both Marisnick and Heyward before Tuesday's game against Cleveland.
"Heyward had a little hand thing pop up there at the end," Ross said. "Something's going on. Doctors are checking out his hand."
Difo's soft single was one of four hits in a four-run first inning against Cubs righty Kyle Hendricks. The pitcher said he made a point to tell Marisnick that he appreciated the outfielder's attempt to make the play.
"That was terrible today. A guy like that, he puts in all the work," Hendricks said. "I thanked him for the effort overall, even though there's no chance he can get to that ball. But, that's the player he is. Hopefully, it's not too serious."
In 27 games played for the Cubs, Marisnick has hit .264 with nine extra-base hits, 14 RBIs and a .973 OPS. Lately, he has earned more starts in center field, while Ian Happ (rib contusion) has been sidelined on the 10-day injured list.
Last year, Marisnick was limited to 16 games with the Mets due to injuries to both hamstrings at various points in the season. This past spring, a right calf issue slowed Marisnick down early in camp, but he recovered in time to make the Opening Day roster.
"Tough losing Jake there," first baseman Anthony Rizzo said. "Especially just his attitude and what he brings every day and his energy. But, we've just got to keep playing. Whoever's in there, we have full confidence in him."
After Marisnick exited Sunday's game against the Pirates, Kris Bryant shifted to center from left field and Joc Pederson came off the bench to take over in left (going 3-for-4 with two RBIs in the loss). Bryant has been used primarily as an outfielder in recent weeks with Happ (and, previously, Pederson) out with health issues.
"He's played great," Ross said of Marisnick. "He's somebody that is a sparkplug when he's out there, especially against lefties. He gives us great defense when he's in there. It looks like that one, just going to get that short fly ball just grabbed him pretty good.
"He's been dealing with some tightness down there for a while, and it's trying to manage all that and still get him in there. He's a big part of this team and hopefully he's not out too long."
Source link