Movies
James Gunn Really Wants You To Stop Telling Him Invisible Drax Jokes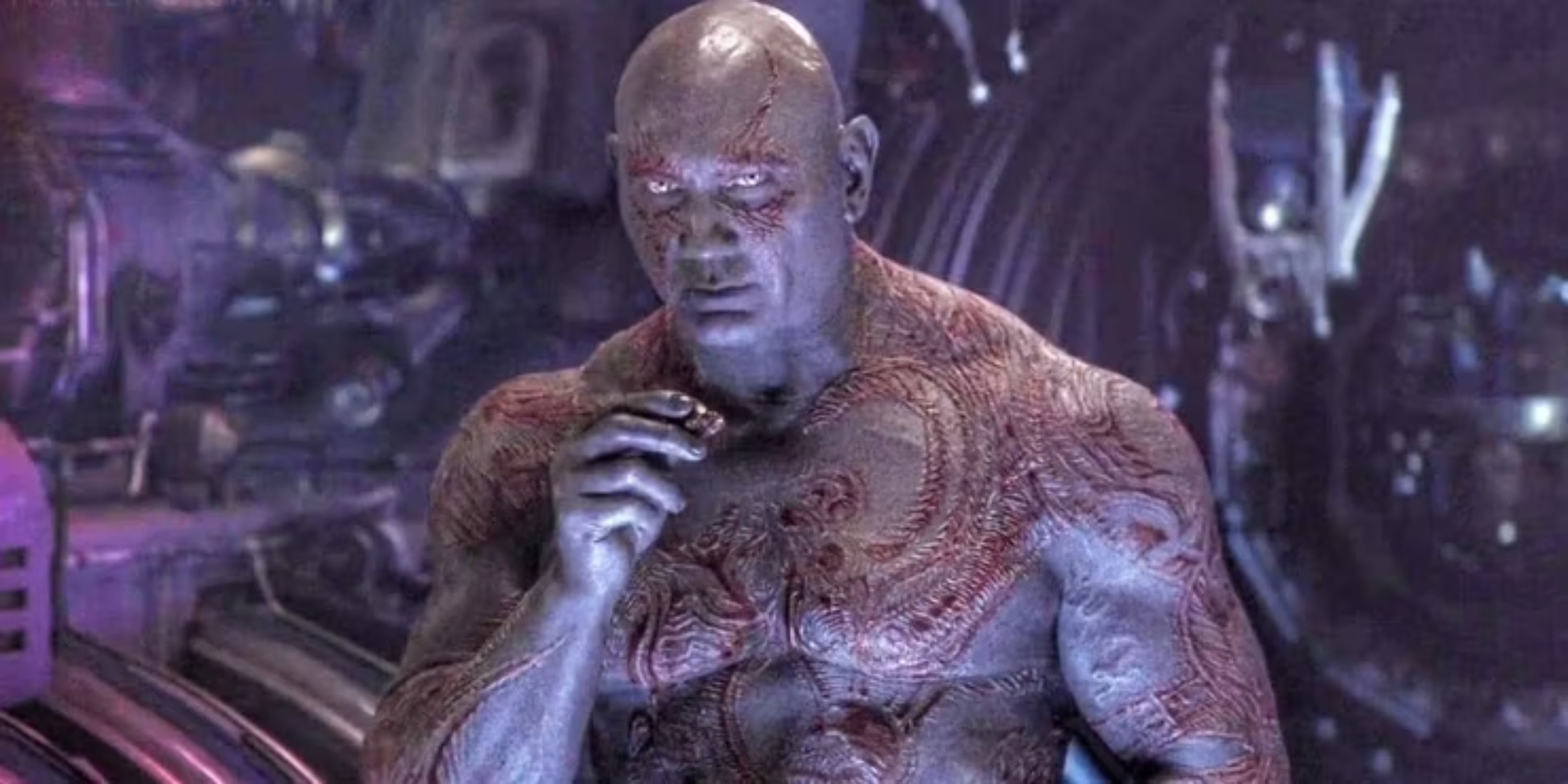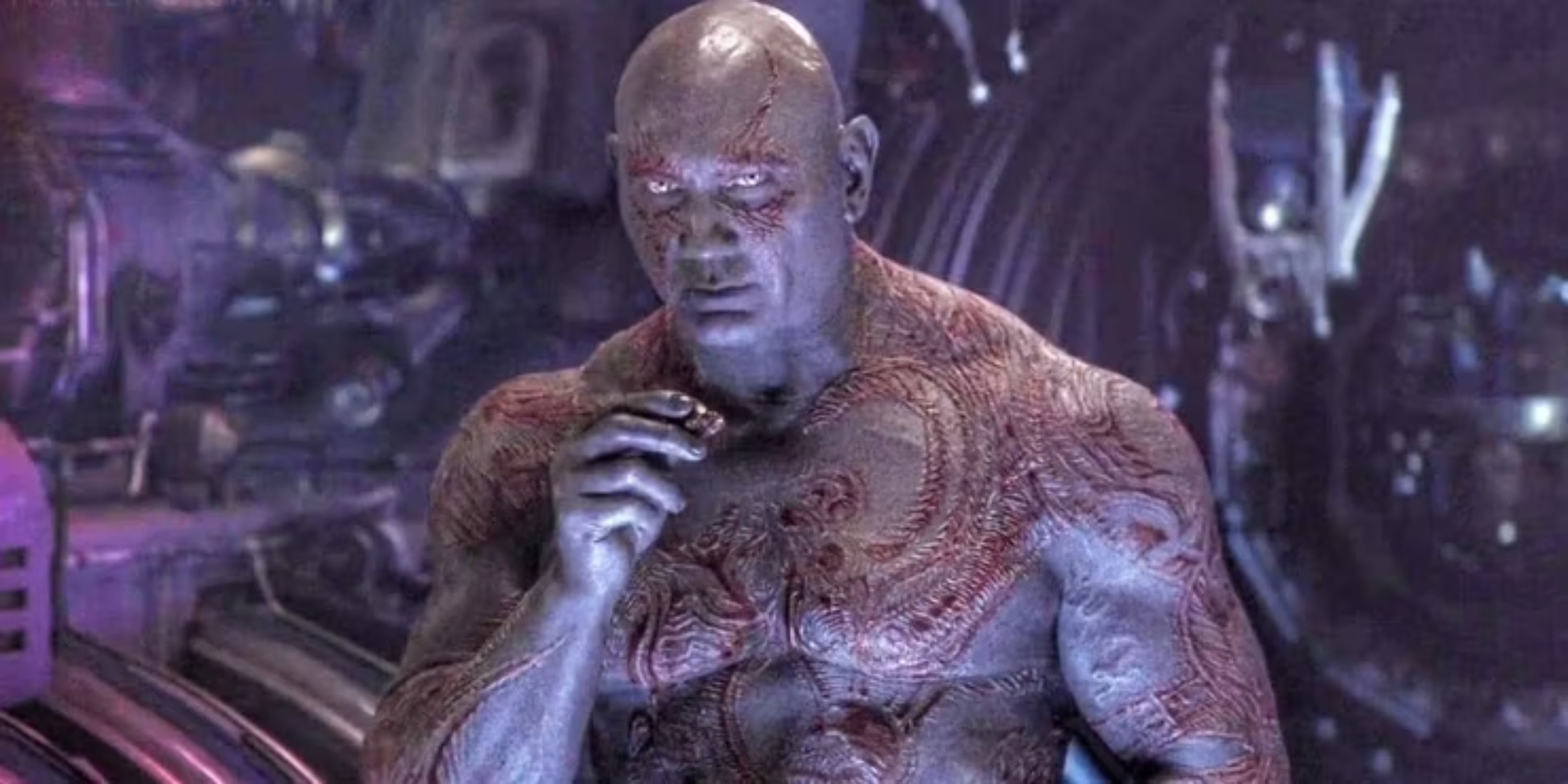 Guardians of the Galaxy writer/director James Gunn hears so many references to one sequence in Avengers: Infinity War, that he almost regrets it.
Guardians of the Galaxy writer/director James Gunn seems to regret penning one particular joke that keeps coming back to haunt him. Making his Marvel Cinematic Universe debut in 2014 with the first Guardians movie, Gunn immediately injected his signature sense of irreverent humor into the sprawling MCU. He'd then follow that up with Guardians of the Galaxy Vol. 2 in 2017. Vol. 3 is scheduled to release next year and a Guardians Holiday Special is coming this winter.
However, the joke that Gunn can't get away from didn't even come from one of his own directorial efforts. Avengers: Infinity War, directed by Joe and Anthony Russo, saw Chris Pratt's Star-Lord and Zoe Saldana's Gamora sharing a touching, heartfelt moment only to be surprised by Dave Bautista as Drax standing mere feet away, snacking and awkwardly observing. Despite the other Guardians looking at and speaking directly to him, Drax insists that he's moving so slowly that he's literally rendered himself invisible. Though Gunn didn't direct Infinity War, he was brought in to help with the Guardians' dialogue, a move he's seemingly wishing he'd reconsidered.
Related: All 25 Marvel Movies & TV Shows: Latest News, Announcements & Reveals
Responding to a follower on Twitter urging Gunn to, "pay forward an invisible Drax moment," the director answered with exasperation. Seemingly, this fan is far from the first person to bring up the moment to Gunn and he's no longer amused, going so far as to say he almost regrets writing the joke. See the interaction below:
If Gunn wasn't a fan of invisibility jokes, he certainly didn't do himself any favors when casting his next major superhero project, DC's The Suicide Squad. One of that movie's central characters – and now the star of his own spin-off series – is John Cena's Peacemaker. Cena, just like Bautista, comes from the world of professional wrestling, where his signature taunt was to wave his hand back and forth in front of his face as he spouted his catchphrase, "you can't see me." So, as alluded to in his response, it seems Gunn is likely getting invisibility jokes from both the Marvel and DC fandom, and regularly enough so that he questions if it was worth it.
Unfortunately for Gunn, the jokes may keep coming for a while as neither property shows any sign of slowing down. With the Guardians of the Galaxy Holiday Special due to release in December, Vol.3 scheduled for a May 2023 release date, and Peacemaker season 2 set to start production in just a few months, these characters, and the overplayed jokes attached to them, probably aren't going to leave the public's consciousness anytime soon. Hopefully, at least for Gunn's sake, whatever project he works on next won't also happen to star a former professional wrestler known for making the bizarrely specific claim of being invisible.
Source: James Gunn/Twitter