MLB
James Kaprielian gives Athletics a boost in win vs. Angels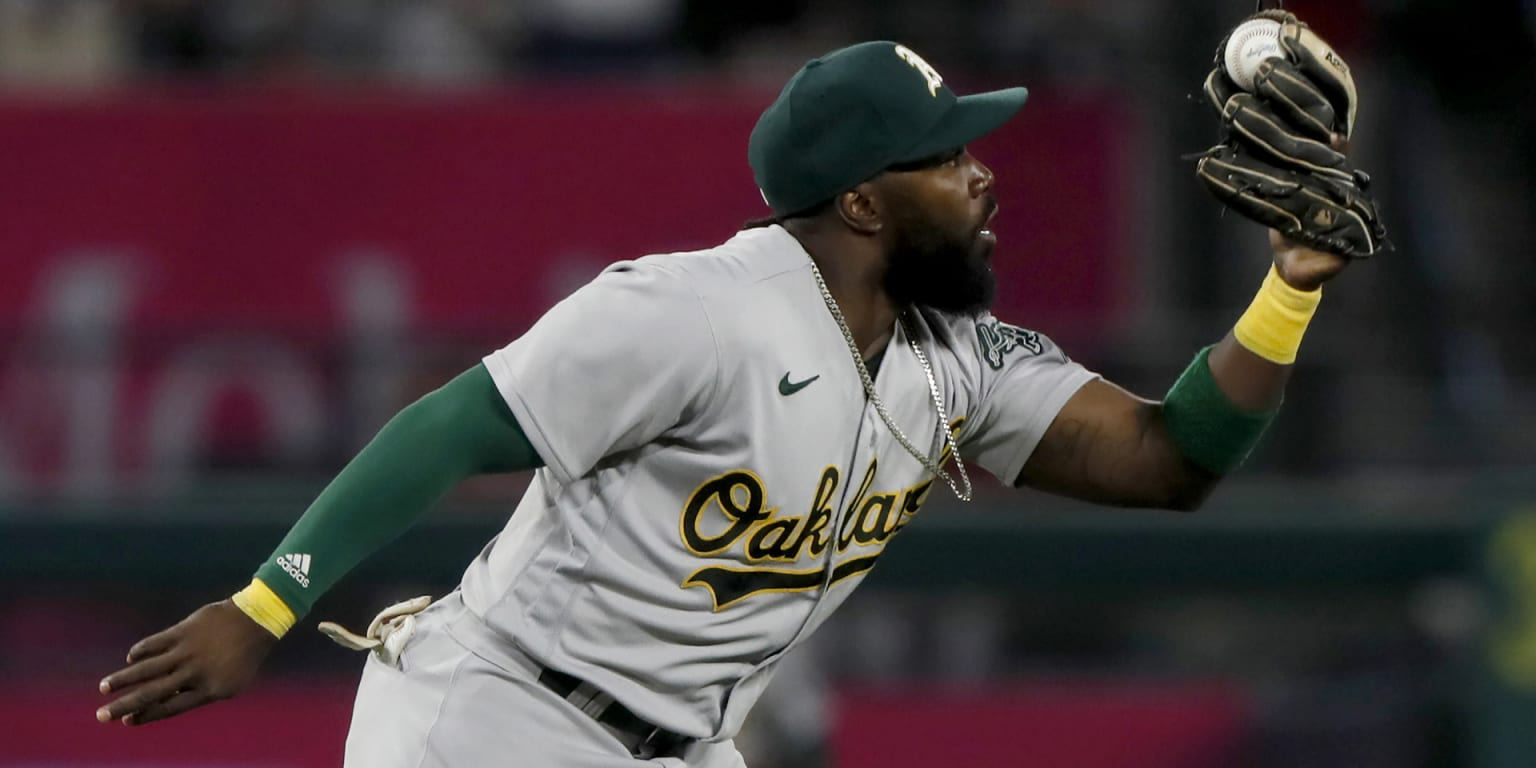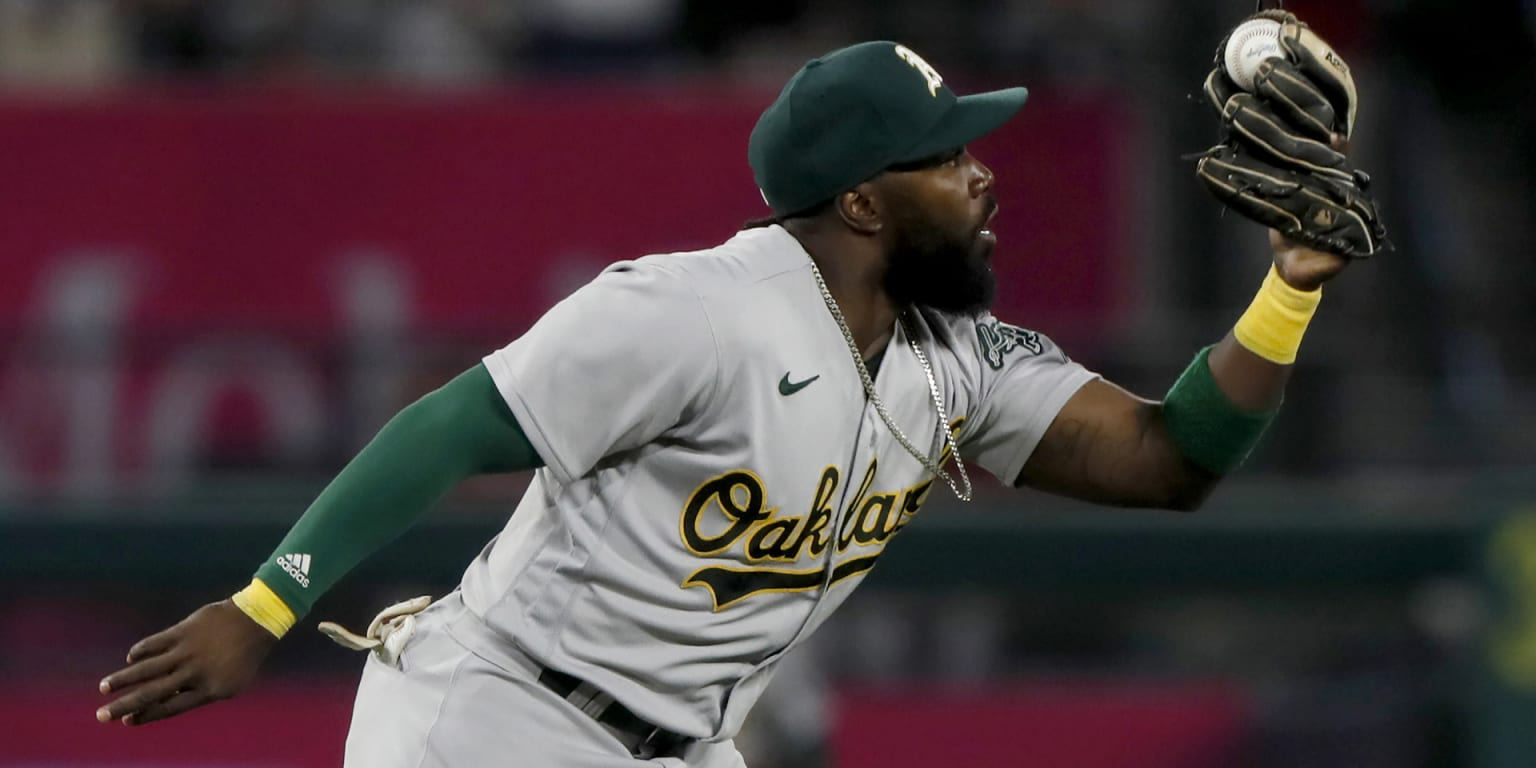 ANAHEIM — The return to the rotation for righty James Kaprielian was one that might have come sooner than expected. Kaprielian, who had a 6.51 ERA over his last eight starts, was told on Thursday that he'd be moving to the bullpen for the time being.
But after Saturday's originally scheduled starter, Daulton Jefferies, landed on the injured list with an elbow issue, Kaprielian stepped onto the mound at Angel Stadium and spun one of his strongest starts of the season in the A's 3-1 win over the Angels.
Kaprielian threw six scoreless innings and allowed just two hits and no walks, departing with a 3-0 lead before the victory was preserved by the bullpen and a game-ending catch by a leaping Josh Harrison.
Just as Friday night's A's win was aided by a six-inning outing from starting pitcher Cole Irvin and impressive defense by Starling Marte, it was Harrison who provided the crucial highlight-reel play in Saturday's win.
With the bases loaded and two outs, Andrew Chafin got Max Stassi to hit a soft liner behind second base, where Harrison was positioned. Harrison's leap was just enough to sno-cone the catch and secure the A's victory.
"As soon as we got hit, I knew it was going to be close," catcher Sean Murphy said. "I think everybody on the field tightened up for a second [and] waited [to] see what happened."
It was Oakland's fourth straight win, keeping the club within two games of the Blue Jays for the second AL Wild Card spot. Oakland finished Saturday in fourth place overall in the Wild Card standings, trailing the Yankees by 1 1/2 games.
"Sometimes when you get something taken away from you for a little bit, and then you get it back again, you know what you have," A's manager Bob Melvin said of Kaprielian's start. "So, look, we all know he's a warrior. That's one of his best attributes, it's just his strength and his determination and how hard he fights. But to give us six innings, two hits, no walks, I mean, a pretty good game."
Kaprielian did not know he was starting until after he finished throwing on Friday. Despite the short notice and the change in roles in recent days, he said he was pretty much ready to go in any role asked of him.
"I didn't really change anything," he said. "At the end of the day, whatever BoMel asks me to do, I'm going to do it. Whatever he wants me to do, whether it's start, relief, pitch on short rest, pitch on long rest, I'm going to do it. I just want to help this team win. That's it." 
The 27-year-old's outing was his longest start since throwing six innings on Aug. 8. The two hits he surrendered also tied two other outings for the fewest allowed in a start.
Melvin said Kaprielian's ability to overcome the challenges he has faced over the past two months was one of the most impressive aspects of his outing.
"Well he's had similar games to this, but based on what he kind of went through to get back into the rotation, what he's gone through the last month, I would say this is the biggest turnaround that we've seen for him … he came with a lot of determination," Melvin said.
As the A's look to catch the Blue Jays and Yankees in the race for a spot in the playoffs, an outing like Kaprielian's start was just what was needed. Over their last 26 games, Oakland's starters have posted a 5.15 ERA. That mark ranks 27th among MLB starting staffs over the last 30 days.
Kaprielian said pitching deep and preserving the bullpen will be key in the A's pursuit for a spot in the postseason.
"We've been saying that all year," he said. "As starters, we'd like to go as deep as we can in the game and give those guys a break on certain days. They do a tremendous job picking us up and we're gonna have to return the favor."
Source link