MLB
Jennie Finch, Ronnie Gajownik host event on Women in Sports Day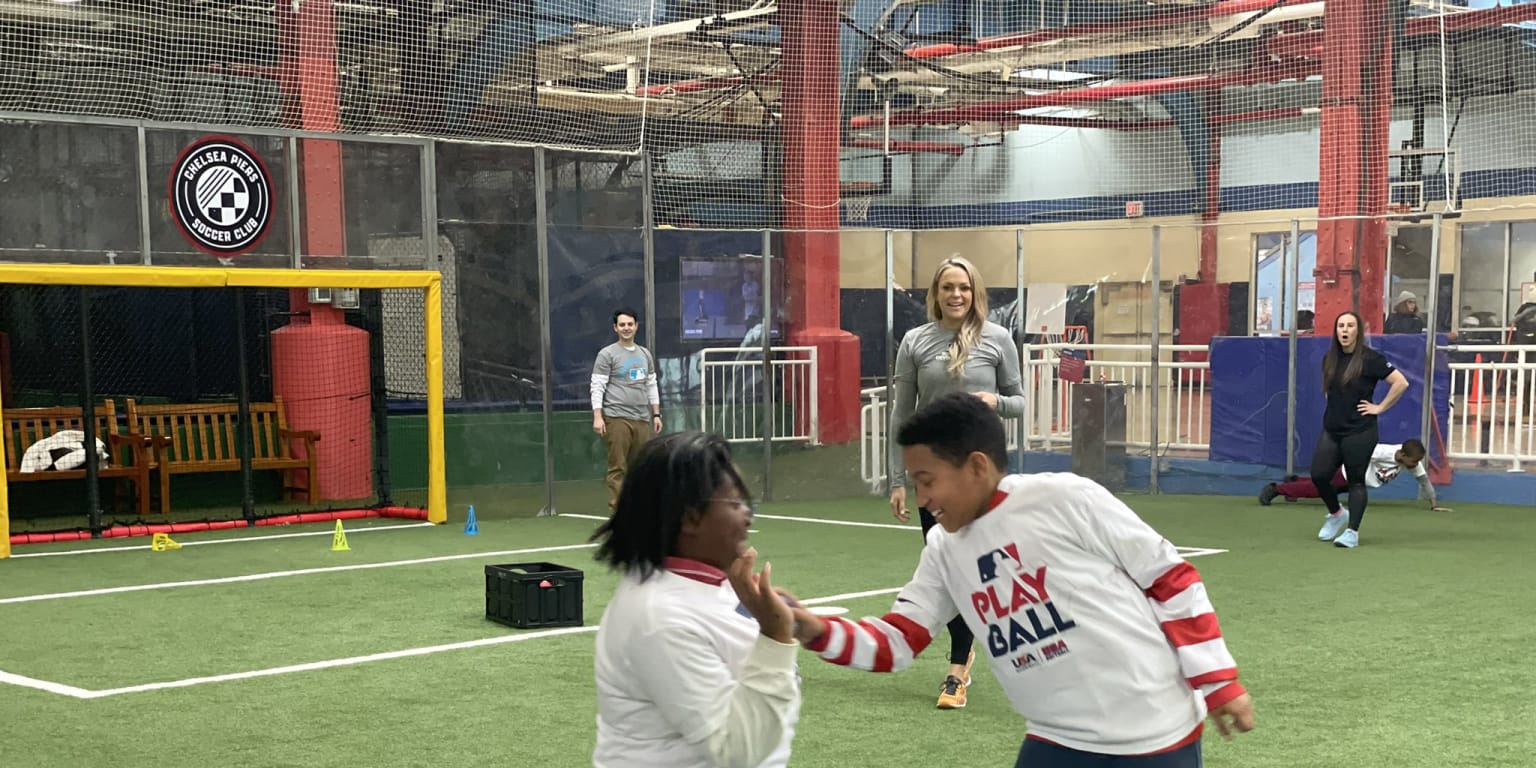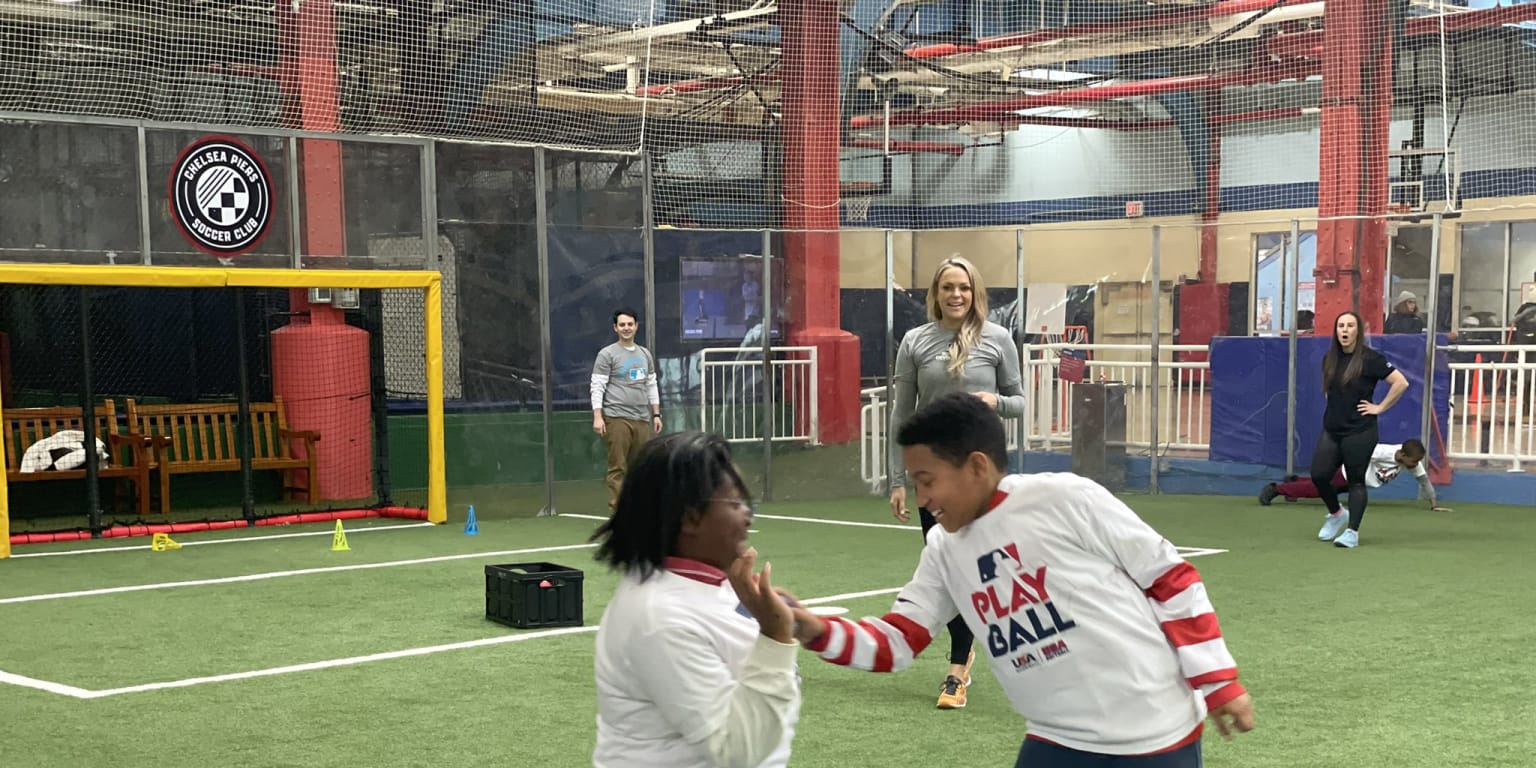 \n","providerName":"Twitter","providerUrl":"https://twitter.com","type":"rich","width":550,"__typename":"ExternalEmbedContent"},"$ROOT_QUERY.getForgeContentBySlug({\"locale\":\"en-us\",\"slug\":\"jennie-finch-ronnie-gajownik-host-event-on-women-in-sports-day\",\"type\":\"story\"}).parts.2″:{"data":{"type":"id","generated":true,"id":"$ROOT_QUERY.getForgeContentBySlug({\"locale\":\"en-us\",\"slug\":\"jennie-finch-ronnie-gajownik-host-event-on-women-in-sports-day\",\"type\":\"story\"}).parts.2.data","typename":"ExternalEmbedContent"},"type":"oembed","__typename":"ExternalEmbed"},"$ROOT_QUERY.getForgeContentBySlug({\"locale\":\"en-us\",\"slug\":\"jennie-finch-ronnie-gajownik-host-event-on-women-in-sports-day\",\"type\":\"story\"}).parts.3″:{"content":"While it's always a good idea to get out a bat and a ball, Wednesday's event was part of a bigger celebration: It was National Girls and Women in Sports Day.\n\nIt's a day that resonates with Gajownik, who recently became just the second woman to manage a team in the Minor Leagues after the Yankees' Rachel Balkovec. She had trouble envisioning a future in baseball because there weren't many people for her to follow in their footsteps.\n\n\"The first time I'd ever heard of even the women's national baseball team was 2011,\" Gajownik said. \"I mean, I was a freshman in college that year. So there definitely wasn't anything \\[like this\\].\"\n\nBeyond just offering instruction and an introduction to the sport, the day was also important so the children could see a path forward, no matter what they may want to do with their future. \n\n\"It's definitely a privilege,\" Gajownik said about being a role model for everyone on hand. \"That's something that I take with me a lot. Because again, growing up, I didn't really have that. So, the fact that you can have these little girls and also these little boys see what women are doing and what we're capable of doing.\"","type":"markdown","__typename":"Markdown"},"$ROOT_QUERY.getForgeContentBySlug({\"locale\":\"en-us\",\"slug\":\"jennie-finch-ronnie-gajownik-host-event-on-women-in-sports-day\",\"type\":\"story\"}).parts.4″:{"contentDate":"2023-01-25T21:51:23.217Z","description":"Ronnie Gajownik discusses becoming the first female manager at the High-A level for the D-backs affiliate in Hillsboro","displayAsVideoGif":false,"duration":"00:01:03″,"mp4AvcPlayback":"https://mlb-cuts-diamond.mlb.com/FORGE/2023/2023-01/25/f3351cc9-e9613c63-f241838f-csvm-diamondx64-asset_1280x720_59_4000K.mp4″,"slug":"ronnie-gajownik-on-managerial-job","tags":[{"type":"id","generated":true,"id":"$ROOT_QUERY.getForgeContentBySlug({\"locale\":\"en-us\",\"slug\":\"jennie-finch-ronnie-gajownik-host-event-on-women-in-sports-day\",\"type\":\"story\"}).parts.4.tags.0″,"typename":"Tag"},{"type":"id","generated":true,"id":"$ROOT_QUERY.getForgeContentBySlug({\"locale\":\"en-us\",\"slug\":\"jennie-finch-ronnie-gajownik-host-event-on-women-in-sports-day\",\"type\":\"story\"}).parts.4.tags.1″,"typename":"Tag"},{"type":"id","generated":true,"id":"$ROOT_QUERY.getForgeContentBySlug({\"locale\":\"en-us\",\"slug\":\"jennie-finch-ronnie-gajownik-host-event-on-women-in-sports-day\",\"type\":\"story\"}).parts.4.tags.2″,"typename":"Tag"}],"templateUrl":"https://img.mlbstatic.com/mlb-images/image/upload/{formatInstructions}/mlb/ad1bnn6cfgz0o6olxypj","title":"Ronnie Gajownik on managerial job","type":"video","url":"/video/ronnie-gajownik-on-managerial-job","__typename":"Video"},"$ROOT_QUERY.getForgeContentBySlug({\"locale\":\"en-us\",\"slug\":\"jennie-finch-ronnie-gajownik-host-event-on-women-in-sports-day\",\"type\":\"story\"}).parts.4.tags.0″:{"slug":"teamid-109″,"title":"Arizona Diamondbacks","__typename":"Tag"},"$ROOT_QUERY.getForgeContentBySlug({\"locale\":\"en-us\",\"slug\":\"jennie-finch-ronnie-gajownik-host-event-on-women-in-sports-day\",\"type\":\"story\"}).parts.4.tags.1″:{"slug":"interview","title":"interview","__typename":"Tag"},"$ROOT_QUERY.getForgeContentBySlug({\"locale\":\"en-us\",\"slug\":\"jennie-finch-ronnie-gajownik-host-event-on-women-in-sports-day\",\"type\":\"story\"}).parts.4.tags.2″:{"slug":"women-in-baseball","title":"Women in Baseball","__typename":"Tag"},"$ROOT_QUERY.getForgeContentBySlug({\"locale\":\"en-us\",\"slug\":\"jennie-finch-ronnie-gajownik-host-event-on-women-in-sports-day\",\"type\":\"story\"}).parts.5″:{"content":"\"\\[It's\\] obviously a special day with it being National Girls and Women in Sports Day,\" Melissa Inouye, head coach of Fordham softball — a position she dreamed of holding when she was still in elementary school — said. \"It's been awesome to see the kids running around. At this age — I think a lot of them are around eight, nine years old — which is the age I started seriously playing sports, so it's good interaction.\"\n\nThe day was also a reminder that there are opportunities in both baseball and softball, and your gender no longer is the deciding factor on which to participate in.\n\n\"I remember my dad putting me into softball,\" Gajownik said. \"And I remember looking over to the baseball field and seeing all my old teammates. I remember being really upset because I wanted to be over there with them. Obviously, I got used to it because I had to. At that time, it was softball or bust. But I was always a really big baseball fan. I grew up a Chicago Cubs fan, took my dad to a Chicago Cubs game for his birthday one year. It just was never an option anymore.\"\n\n\"I think it's huge having \\[Finch and Gajownik\\] come and show their faces,\" senior outfielder Michaela Carter said. \"I think that especially to females — softball or within baseball — I think it's huge to show these young kids that no matter who you are, whatever gender you are, you're able to make it to these places. And I think it's really exciting for them.\"\n\nOf course, you can't remake the sport in a single day — and for that, Finch has a lot of hope for what programs like Play Ball and MLB Develops can offer.\n\n\"We have such an incredible staff and development crew — we have the Breakthrough Series,\" Finch said. \"So, we bring girls in. And we're truly investing in every area of their life, from nutrition to getting them ready for college to anything that we possibly can and exposing them to women in the game that have done and played at every single level.\"\n\nWhen Gajownik reports for duty later this winter and starts her managerial career, she already has a vision of what she wants it to look like. Her advice works whether you're a professional ballplayer trying to reach the Majors, or maybe a young kid just getting their first taste of the sport.\n\n\"These guys want to get to the big leagues, and they want us to help them. We're not there just for them, we're there _with_ them,\" Gajownik said. \"Having that vulnerability of 'Hey, this is something that you're really good at. Maybe this is something that you can get a little bit better at. All right, this area — this is something you can get a little bit better at.' It's just showing them that it's okay to fail, that's not anything negative to do with you. We're all human. There's always things that we can get better at, and we're going to help them get better this season.\"","type":"markdown","__typename":"Markdown"},"$ROOT_QUERY.getForgeContentBySlug({\"locale\":\"en-us\",\"slug\":\"jennie-finch-ronnie-gajownik-host-event-on-women-in-sports-day\",\"type\":\"story\"}).tags.0.data":{"__typename":"UnsupportedTagType"},"$ROOT_QUERY.getForgeContentBySlug({\"locale\":\"en-us\",\"slug\":\"jennie-finch-ronnie-gajownik-host-event-on-women-in-sports-day\",\"type\":\"story\"}).tags.0″:{"data":{"type":"id","generated":true,"id":"$ROOT_QUERY.getForgeContentBySlug({\"locale\":\"en-us\",\"slug\":\"jennie-finch-ronnie-gajownik-host-event-on-women-in-sports-day\",\"type\":\"story\"}).tags.0.data","typename":"UnsupportedTagType"},"externalSourceName":null,"slug":"storytype-article","title":"Article","type":"article","__typename":"Tag"},"$ROOT_QUERY.getForgeContentBySlug({\"locale\":\"en-us\",\"slug\":\"jennie-finch-ronnie-gajownik-host-event-on-women-in-sports-day\",\"type\":\"story\"}).tags.1.data":{"__typename":"UnsupportedTagType"},"$ROOT_QUERY.getForgeContentBySlug({\"locale\":\"en-us\",\"slug\":\"jennie-finch-ronnie-gajownik-host-event-on-women-in-sports-day\",\"type\":\"story\"}).tags.1″:{"data":{"type":"id","generated":true,"id":"$ROOT_QUERY.getForgeContentBySlug({\"locale\":\"en-us\",\"slug\":\"jennie-finch-ronnie-gajownik-host-event-on-women-in-sports-day\",\"type\":\"story\"}).tags.1.data","typename":"UnsupportedTagType"},"externalSourceName":"customentity.contributor","slug":"michael-clair","title":"Michael Clair","type":"contributor","__typename":"Tag"}},"appConfig":{"graphqlServiceUrl":"https://content-service.mlb.com"},"appState":{"adDomain":"mlb.mlb","appId":"","basePath":"news","club":"mlb","contentfulProperties":{"organismHeadlineFont":null,"urlLogo":null,"favicon":null,"headerMastheadTagline":null,"headerPrimaryLogo":null,"headerMastheadTaglineContainerWidth":"512px","headerMastheadTaglineContainerHeight":"56px","organismLogoVersion":"caplogo","organismLogoStyle":"light","headerMastheadLogoVersion":"cap","headerMastheadLogoStyle":"dark","footerLogoVersion":"primary","footerLogoStyle":"dark","headlineTextTransform":"none","headlineFontFamily":null,"headlineFontFamilySizeMultiplier":1,"articleVideoAutoPlay":true,"articleVideoAutoPlaySound":false,"__typename":"CF_WebProperties"},"contentfulPalette":{"headerNavigationBackgroundColor":"#041E42″,"headerNavigationTextColor":"#ffffff","headerNavigationTextColorHover":"#ffffff","headerNavigationBorderColor":"#057AFF","headerMastheadBackgroundColor":"#002D72″,"buttonSpotlightBackgroundColor":"#333333″,"buttonSpotlightBackgroundColorHover":"lighten","buttonSpotlightTextColor":"#ffffff","buttonSpotlightTextColorHover":"#ffffff","footerBackgroundColor":"#333″,"footerBorderColor":"#f3f3f3″,"footerLinkColorActive":"#fff","footerLinkColor":"#ffffff","footerLinkColorHover":"#147CD1″,"footerTextColor":"#d2d2d2″,"__typename":"CF_Palette"},"contextUrlPrefix":"","env":"production","footerState":{"clubId":"mlb","deviceProperties":{},"footerData":{"instanceId":"db2f8fb2-78c8-4d3c-a328-9e91c349dfee","name":"global-footer","variables":[],"menuItems":[{"itemId":"aec375d3-3afa-4491-ab28-60b736f38982″,"text":"Terms of Use","properties":{"link":"/official-information/terms-of-use","target":"_blank"},"menuItems":[]},{"itemId":"debe8dbf-de27-4eae-b7ec-adae43fc4642″,"text":"Privacy Policy","properties":{"link":"/official-information/privacy-policy"},"menuItems":[]},{"itemId":"345a1847-cac1-43a4-91bf-70c21ecee681″,"text":"Legal Notices","properties":{"link":"/official-information/legal-notices"},"menuItems":[]},{"itemId":"34014aad-1069-4bba-b22e-4b287a4f7df1″,"text":"Contact Us","properties":{"link":"/official-information/contact"},"menuItems":[]},{"itemId":"65e06970-7f8e-4328-ad82-9d90df0f3e87″,"text":"Do not Sell or Share My Personal Data","properties":{"link":"https://privacyportal.onetrust.com/webform/53a301ae-6882-46f9-af93-24f64f792aee/3251a424-8286-4725-9313-603f12c85a49″,"target":"_blank"},"menuItems":[]},{"itemId":"dd307e97-49c6-4f80-aff3-89a59696fb80″,"text":"Official Information","properties":{},"menuItems":[{"itemId":"bdf571d3-e8bb-403b-bb5f-7f28a7127c74″,"text":"Official Info","properties":{"link":"/official-information"},"menuItems":[]},{"itemId":"ecfd4d42-aa8d-4872-80a5-869c6b493018″,"text":"About MLB","properties":{"link":"/official-information/about-mlb"},"menuItems":[]},{"itemId":"bb62de22-5c84-4cab-b9fb-5429ea9d647c","text":"Team Information","properties":{"link":"https://www.mlb.com/team"},"menuItems":[]},{"itemId":"7cc37e2a-667c-4405-bd1f-87ad88bc4d9e","text":"Official Rules","properties":{"link":"https://img.mlbstatic.com/mlb-images/image/upload/mlb/hhvryxqioipb87os1puw.pdf","target":"_blank"},"menuItems":[]},{"itemId":"e658056b-608b-4eee-a04a-43772f9e6bb4″,"text":"Replay Review Regulations","properties":{"link":"/glossary/rules/replay-review"},"menuItems":[]},{"itemId":"d1ffda83-f016-4ba6-8f32-7cc7ce787a9c","text":"Umpires","properties":{"link":"/official-information/umpires"},"menuItems":[]},{"itemId":"23dde9d7-6aba-4bec-a449-b1b4d5a5767c","text":"Advertise with Us","properties":{"link":"/sponsorship"},"menuItems":[]},{"itemId":"bd193214-b4a4-4c4d-965e-1a55cdc2e0fb","text":"Press Releases","properties":{"link":"/news/topic/mlb-press-releases"},"menuItems":[]}]},{"itemId":"7a60a8fc-0c3c-4c87-b04b-2b57b6c9894c","text":"Help/Contact Us","properties":{},"menuItems":[{"itemId":"efb27376-accc-4ca4-9017-c3309ee122d3″,"text":"Accessibility Information","properties":{"link":"/official-information/accessibility"},"menuItems":[]},{"itemId":"cf3490fc-f093-4457-99a7-d2bc3f4d4cef","text":"Auctions Customer Service","properties":{"link":"http://auctions.mlb.com/iSynApp/manageUserEmail!showEmailContactUsForm.action?sid=1101001″},"menuItems":[]},{"itemId":"c6867706-11b7-4634-a78e-b5d513948f43″,"text":"Harassment Policy","properties":{"link":"/official-information/harassment-policy"},"menuItems":[]},{"itemId":"0e3932c9-beec-43f2-b712-66879a51ab63″,"text":"Help/Contact Us","properties":{"link":"/official-information/contact"},"menuItems":[]},{"itemId":"6d4ebef1-3168-4b79-a237-9f36931d3a2c","text":"MLB App FAQs","properties":{"link":"/apps/mlb-app/faq-apple"},"menuItems":[]},{"itemId":"4b3c6ee8-d4ae-4265-a7e7-7e5bea8cde28″,"text":"MLB.com Account Information","properties":{"link":"/official-information/faqs"},"menuItems":[]},{"itemId":"4d33a7c1-38d5-4b3b-a999-53377f55738d","text":"MLB.TV Help Center","properties":{"link":"https://www.mlb.com/live-stream-games/help-center"},"menuItems":[]},{"itemId":"36f01834-7979-4a42-aa12-52439c2e320b","text":"Shop Help","properties":{"link":"https://www.mlbshop.com/customer-help-desk/hd-1″},"menuItems":[]}]},{"itemId":"6ca8b189-8c54-428f-9f79-3c357ef18469″,"text":"More MLB Sites & Affiliates","properties":{},"menuItems":[{"itemId":"becc9309-94fc-491b-ad15-45f7c17f85a9″,"text":"MLB Players Alumni Association","properties":{"link":"/mlbpaa","target":""},"menuItems":[]},{"itemId":"9ff49c09-8a0d-41e6-b8b0-14f37f8e7f52″,"text":"MLB Players Association","properties":{"link":"http://www.mlbplayers.com/"},"menuItems":[]},{"itemId":"022ec2ca-bb20-4543-9cdc-95ba3a4443ca","text":"Minor League Baseball","properties":{"link":"https://www.milb.com/"},"menuItems":[]},{"itemId":"c6f9948e-3521-4788-83ed-b568f39e86aa","text":"MLB Network","properties":{"link":"https://www.mlb.com/network"},"menuItems":[]},{"itemId":"de2ea389-0a29-4600-8048-b4261916183d","text":"Baseball Assistance Team","properties":{"link":"/baseball-assistance-team"},"menuItems":[]},{"itemId":"6a47c1d6-35aa-4028-9825-7cfc34a3ea40″,"text":"Player Resource Center","properties":{"link":"/player-resource-center"},"menuItems":[]},{"itemId":"75f0b763-612d-4557-ae38-227fb5b3b7f1″,"text":"Tickets.com","properties":{"link":"http://www.tickets.com/"},"menuItems":[]},{"itemId":"cb410dd4-4ace-4b5b-be3e-4ae6d60cd20f","text":"YES Network","properties":{"link":"https://www.yesnetwork.com/"},"menuItems":[]},{"itemId":"5c8f6196-a4d5-4ed5-b830-189580691d3e","text":"Australian Baseball League","properties":{"link":"https://theabl.com.au/"},"menuItems":[]},{"itemId":"ab6fc805-0bb7-439b-8c3c-92c61b035387″,"text":"World Baseball Classic","properties":{"link":"https://www.worldbaseballclassic.com/"},"menuItems":[]},{"itemId":"e218ed4d-89f9-4f7d-87e7-c05a3559cd74″,"text":"sabr.org","properties":{"link":"http://sabr.org/"},"menuItems":[]},{"itemId":"158a95a6-bd4f-4654-b57f-465d3c356a55″,"text":"College Baseball Hall of Fame","properties":{"link":"https://www.mlb.com/college-baseball-hall-of-fame"},"menuItems":[]},{"itemId":"2e494e91-a92e-4763-b89b-7944f37b1b3f","text":"Golden Spike Award","properties":{"link":"https://www.usabaseball.com/golden-spikes-award"},"menuItems":[]},{"itemId":"ccd9020d-c619-45d2-bc1f-ef80ae2cd651″,"text":"USA Baseball","properties":{"link":"https://www.usabaseball.com"},"menuItems":[]},{"itemId":"75512a93-d52d-4d71-a6d3-70d6b44dfa0f","text":"LasMayores.com","properties":{"link":"https://www.mlb.com/es"},"menuItems":[]},{"itemId":"3b7bbad3-1ed5-468d-8703-205519315e04″,"text":"MLBCommunity.org","properties":{"link":"/mlb-community"},"menuItems":[]},{"itemId":"f8058121-3606-4ff2-be8a-d1a3d47642db","text":"AllStarGame.com","properties":{"link":"/all-star"},"menuItems":[]},{"itemId":"a624b4e5-c8d8-44b9-9084-7522ed0cee59″,"text":"MLB.com/Kids","properties":{"link":"https://www.mlb.com/fans/kids"},"menuItems":[]},{"itemId":"43c6bc47-f7d9-445a-85a1-10b3cdc02ee0″,"text":"MLB Photostore","properties":{"link":"https://photostore.mlb.com/","visible":"false"},"menuItems":[]},{"itemId":"c574a4a2-45ec-47fe-8ca3-b5b99d1cb443″,"text":"PlayBall.org","properties":{"link":"https://www.playball.org"},"menuItems":[]},{"itemId":"517cf98f-063c-486a-a725-5380e1ae063f","text":"MLB Educators","properties":{"link":"/mlb-educators"},"menuItems":[]}]},{"itemId":"e3a86593-6da0-4d00-a512-0b8c78c9b8a5″,"text":"Careers","properties":{"link":""},"menuItems":[{"itemId":"35caab61-51c7-4b17-a9b8-e9ecd201058a","text":"Careers Home","properties":{"link":"/careers/home"},"menuItems":[]}]}]},"headerData":{"instanceId":"fbde1dcd-c837-4740-991c-1087d1db26d1″,"name":"global-nav","variables":[],"menuItems":[{"itemId":"tickets","text":"Tickets","properties":{"link":"https://www.mlb.com/tickets","customProperties":"align:right;"},"menuItems":[{"itemId":"9ded5035-6394-4a4d-b0b4-8e966a524cbe","text":"Tickets Hub","properties":{"link":"http://mlb.com/tickets?top-nav-dropdown"},"menuItems":[]},{"itemId":"b2956670-29de-4eb5-94db-7cbeecfb987f","text":"All-Star Tickets","properties":{"link":"https://www.mlb.com/all-star/tickets?top-nav-dropdown","visible":"false"},"menuItems":[]},{"itemId":"020f5910-a69a-443a-b5a3-37b7664d8a4f","text":"Spring Training","properties":{"link":"/tickets/spring-training","visible":"false"},"menuItems":[]},{"itemId":"524505d6-bf61-4819-8197-f62bc71fd518″,"text":"Postseason Tickets","properties":{"link":"/tickets/postseason","visible":"false"},"menuItems":[]}]},{"itemId":"6bfaf88e-891c-4e05-a935-8a32bd23086a","text":"Shop","properties":{"link":"https://www.mlbshop.com/?_s=bm-mlbcom-hp","customProperties":"align:right;","icon":"shopping-cart"},"menuItems":[{"itemId":"91dcfa1d-f4de-4bf9-93f8-8f91f4069272″,"text":"MLB Online Shop","properties":{"link":"https://www.mlbshop.com/?_s=bm-mlbcom-hp","customProperties":""},"menuItems":[]},{"itemId":"d7b3c8e0-42c4-45c5-8278-c51adb21b47f","text":"Auction","properties":{"link":"https://auctions.mlb.com/iSynApp/showHomePage.action?sid=1101001&isynsharedsession=9mislq-18JnZhOEp-FeGzvUB3G6zxwkeKqwX99MKAttEdaSACl02r4aCDzYhNvUm","visible":"true"},"menuItems":[]},{"itemId":"c69e35fc-900e-4fcc-9348-085aa0febeab","text":"Gift Cards","properties":{"link":"https://www.mlbshop.com/gift-cards/x-462351+z-94899005-3509039474?_s=bm-mlbcom-Home","customProperties":""},"menuItems":[]},{"itemId":"7423a9ca-3a6f-42fe-8d6e-9459bed284c7″,"text":"MLB NYC Flagship Store","properties":{"link":"https://www.mlb.com/shop/nyc-retail-store"},"menuItems":[]},{"itemId":"44958e84-599e-44b1-96b4-44f38a477942″,"text":"European Shop","properties":{"link":"http://www.mlbshopeurope.com/stores/mlb/en?portal=MLTS66FS&CMP=PSC-MLTS66FS","customProperties":""},"menuItems":[]},{"itemId":"51d3278e-90fd-4462-aec0-7cfd8de1cb79″,"text":"Photo Store","properties":{"link":"https://photostore.mlb.com/","visible":"true"},"menuItems":[]}]},{"itemId":"5052bac6-3f1d-4847-8739-42021d7cfc2d","text":"News","properties":{"link":"https://www.mlb.com/news","customProperties":"amp:true;mobile:true"},"menuItems":[{"itemId":"82d45c9a-d055-4ab4-b785-576d982a2077″,"text":"Probable Pitchers","properties":{"link":"/probable-pitchers","visible":"false","enabled":"true"},"menuItems":[]},{"itemId":"d08f0874-ecb6-4378-93c6-be05b4397c21″,"text":"Hot Stove Tracker","properties":{"link":"https://www.mlb.com/hot-stove"},"menuItems":[]},{"itemId":"29c52020-6ed2-45f6-8f8b-6d7e909a68c1″,"text":"Starting Lineups","properties":{"link":"https://www.mlb.com/starting-lineups"},"menuItems":[]},{"itemId":"28522a27-ab22-43ed-84b4-1b4760c39535″,"text":"Transactions","properties":{"link":"https://www.mlb.com/transactions"},"menuItems":[]},{"itemId":"6efef6dd-bb02-4811-85f8-c8088d743fae","text":"Postseason History","properties":{"link":"https://www.mlb.com/postseason/history"},"menuItems":[]},{"itemId":"28a2e573-86ba-4cdc-a924-86d3b6500979″,"text":"Injury Report","properties":{"link":"https://www.mlb.com/injury-report","visible":"true"},"menuItems":[]},{"itemId":"3f97e5c6-cd8f-4c42-9be1-b816ea9f47b1″,"text":"World Baseball Classic","properties":{"link":"https://www.mlb.com/world-baseball-classic"},"menuItems":[]},{"itemId":"c1ac7886-1d18-4ad8-9fc4-326ab4753144″,"text":"MLB Draft","properties":{"link":"https://www.mlb.com/draft/2023″,"visible":"true"},"menuItems":[]},{"itemId":"7e316d55-5379-4151-a0e5-828b6b4f8ba8″,"text":"All-Star Game","properties":{"link":"https://www.mlb.com/all-star/","visible":"true"},"menuItems":[]},{"itemId":"de347a3e-0811-49db-aca7-d56d79b69cde","text":"MLB Pipeline","properties":{"link":"https://www.mlb.com/pipeline"},"menuItems":[]},{"itemId":"6ee1c331-faa0-4865-a062-1c98a2f67c0d","text":"Great Stories","properties":{"link":"https://www.mlb.com/news/topic/longform","visible":"true"},"menuItems":[]}]},{"itemId":"ed72bef5-d993-4ffe-91d2-15abf6218c12″,"text":"Watch","properties":{"link":"/tv?&affiliateId=mlbMENU"},"menuItems":[{"itemId":"d492eeb7-757f-4600-b3b3-77882293b208″,"text":"Video","properties":{},"menuItems":[{"itemId":"5031c87a-7b97-4db0-a447-d29e556f380c","text":"Film Room","properties":{"link":"https://www.mlb.com/video"},"menuItems":[]},{"itemId":"49538483-21da-4efb-9624-3b27c74823ad","text":"Statcast","properties":{"link":"https://www.mlb.com/video/topic/statcast"},"menuItems":[]},{"itemId":"5dbfda08-1915-42bc-a899-61f8906ede30″,"text":"MLB Network","properties":{"link":"https://www.mlb.com/network"},"menuItems":[]},{"itemId":"168e1c3a-56a8-49f4-8800-ef5ff3024c7d","text":"MLB Originals","properties":{"link":"https://www.mlb.com/fans/mlb-originals"},"menuItems":[]},{"itemId":"527369c6-59ed-47ec-b41f-2b71444bfeee","text":"Podcasts","properties":{"link":"https://www.mlb.com/fans/podcasts"},"menuItems":[]}]},{"itemId":"5dd37289-4d79-4b66-8359-1c5d0954f7f1″,"text":"MLB.TV","properties":{},"menuItems":[{"itemId":"6c2eca19-80b0-45e0-a481-53d6200992e3″,"text":"Watch & Listen Archives","properties":{"link":"/live-stream-games?&affiliateID=mlbMENU"},"menuItems":[]},{"itemId":"1ff93fa1-3ae4-40e3-b263-f34d1e3a70e1″,"text":"Buy Offseason","properties":{"link":"/live-stream-games/subscribe?&affiliateId=mlbMENU"},"menuItems":[]},{"itemId":"5df3aa62-4f5b-479c-9669-4736862d0100″,"text":"Buy MLB Audio","properties":{"link":"/live-stream-games/subscribe/mlb-audio?&affiliateId=mlbMENU"},"menuItems":[]},{"itemId":"18ca0078-fb25-40f0-98b9-05c2a605965b","text":"Help Center","properties":{"link":"https://www.mlb.com/live-stream-games/help-center"},"menuItems":[]}]}]},{"itemId":"7c68f445-5095-46cc-bab3-73af6c921597″,"text":"Scores","properties":{"link":"https://www.mlb.com/scores","customProperties":"mobile:true;amp:true;","visible":"true"},"menuItems":[]},{"itemId":"248fea7e-1d19-452a-bb5c-999e1a09b7cd","text":"Schedule","properties":{"link":"https://www.mlb.com/schedule/2023-03-30″,"customProperties":"amp:true;mobile:true;"},"menuItems":[{"itemId":"d92068f1-fb82-4b03-ae27-10f3e812b6fa","text":"2023 Regular Season","properties":{"link":"https://www.mlb.com/schedule/2023-03-30″},"menuItems":[]},{"itemId":"d50ca7f4-b653-4c3a-a63b-c653bff0bbdc","text":"2023 Spring Training","properties":{"link":"https://www.mlb.com/schedule/2023-02-24″},"menuItems":[]},{"itemId":"f4010b7a-902c-41e0-b405-e0fa695b5c64″,"text":"2022 Regular Season","properties":{"link":"https://www.mlb.com/schedule/2022-04-07″},"menuItems":[]},{"itemId":"2755030c-3503-4089-b6c2-b8e982459945″,"text":"2022 Postseason","properties":{"link":"https://www.mlb.com/postseason"},"menuItems":[]},{"itemId":"94c9d7e4-3477-4217-87f3-008d2290b9ee","text":"Important Dates","properties":{"link":"/schedule/events#important-dates"},"menuItems":[]},{"itemId":"3747c1bc-9b3d-43f5-bd04-d1274c59c02a","text":"Team by Team Schedule","properties":{"link":"https://www.mlb.com/schedule/team-by-team"},"menuItems":[]},{"itemId":"e75ecc62-7e72-4b53-9705-a23e2b511f83″,"text":"National Broadcasts","properties":{"link":"https://www.mlb.com/live-stream-games/national-broadcast-schedule","visible":"true"},"menuItems":[]}]},{"itemId":"9efaf5e3-6a93-4e4f-b8af-1219110ecb30″,"text":"Stats","properties":{"link":"https://www.mlb.com/stats","customProperties":"mobile:true;amp:true;"},"menuItems":[{"itemId":"41566816-1cb8-421f-9a4a-9ccdefa7ed69″,"text":"Statcast Leaders","properties":{"link":"https://baseballsavant.mlb.com/statcast_leaderboard"},"menuItems":[]},{"itemId":"2d0a2684-64c6-4d9f-87a1-a7cf9f661e2f","text":"Baseball Savant","properties":{"link":"https://baseballsavant.mlb.com/"},"menuItems":[]},{"itemId":"b9d0ae31-f31d-449b-82fb-5a77f59293ba","text":"Top Prospect Stats","properties":{"link":"/prospects/stats/top-prospects?type=all&minPA=1″},"menuItems":[]}]},{"itemId":"6af88ec1-9bfe-4494-abc0-898dc919a081″,"text":"Standings","properties":{"link":"https://www.mlb.com/standings","customProperties":"amp:true;"},"menuItems":[]},{"itemId":"15179b67-af8e-42a1-964c-45944e1ab986″,"text":"Youth","properties":{"link":"https://www.mlb.com/youth-baseball-softball"},"menuItems":[{"itemId":"0a04e27f-bcb1-4901-acc0-a14e9ebc5852″,"text":"Play Ball","properties":{"link":"https://www.mlb.com/play-ball"},"menuItems":[]},{"itemId":"f989fcab-01fa-4d66-8e11-6640be070816″,"text":"Youth Baseball & Softball","properties":{"link":"https://www.mlb.com/youth-baseball-softball"},"menuItems":[]}]},{"itemId":"8c842eeb-dedd-430c-a452-57a740d5c3df","text":"Players","properties":{"link":"https://www.mlb.com/players","customProperties":"","icon":"group","visible":"true"},"menuItems":[{"itemId":"2983d4a7-0410-41fe-8b08-35c866b373d5″,"text":"Prospect Rankings","properties":{"link":"https://www.mlb.com/prospects"},"menuItems":[]},{"itemId":"1f929714-240b-4834-b859-8066a592fa8e","text":"Depth Charts","properties":{"link":"https://www.mlb.com/team/roster/depth-chart"},"menuItems":[]},{"itemId":"a07b01b6-397e-450e-bd8d-7e00c6dd2a80″,"text":"MLB Players Association","properties":{"link":"https://www.mlbplayers.com"},"menuItems":[]},{"itemId":"3de86763-c530-400b-a7de-1761c927d7bc","text":"Negro Leagues","properties":{"link":"https://www.mlb.com/history/negro-leagues"},"menuItems":[]}]},{"itemId":"98430c25-7924-4112-a70f-0b32fd31594f","text":"Teams","properties":{"link":"https://www.mlb.com/team","customProperties":"amp:true;module:teammodule;align:right;"},"menuItems":[{"itemId":"9191834c-54c4-40a7-8aac-9745d3666084″,"text":"Team Module","properties":{"customProperties":"module:teammodule;"},"menuItems":[]}]},{"itemId":"397b9e10-6d65-4fc0-bbe6-8d07f5e8d3a8″,"text":"ES","properties":{"link":"https://www.mlb.com/es","customProperties":"align:right;lang:es;label:Español","toolTip":"Español"},"menuItems":[{"itemId":"ceb83c80-eaf2-4dd4-bdc6-e23b1e11ae60″,"text":"日本語","properties":{"link":"http://www.mlb.jp/","customProperties":"lang:ja","visible":"false"},"menuItems":[]},{"itemId":"27ac6728-00c1-4965-963b-05d33268fb50″,"text":"한국어","properties":{"link":"https://www.mlbkor.com/","customProperties":"lang:ko","visible":"false"},"menuItems":[]}]}]},"locale":"en","reqPath":"/news/jennie-finch-ronnie-gajownik-host-event-on-women-in-sports-day","sharedNav":{"instanceId":"6c265854-d856-4f92-aea1-07dfe5cda020″,"name":"shared-nav","variables":[],"menuItems":[{"itemId":"93b3e9b2-65a9-4585-9185-03e255cb523c","text":"MLB.TV","properties":{"link":"https://www.mlb.com/tv?&affiliateId=clubMENU","icon":"watch","customProperties":"align:right;"},"menuItems":[{"itemId":"d54a2b21-9db9-4252-9ebe-e3a4b2a3cf83″,"text":"Watch & Listen Archives","properties":{"link":"https://www.mlb.com/live-stream-games?&affiliateId=clubMENU"},"menuItems":[]},{"itemId":"2d8d6ad8-dc2a-4971-9b12-f1853530c5d3″,"text":"Buy MLB.TV Offseason","properties":{"link":"https://www.mlb.com/live-stream-games/subscribe?&affiliateId=clubMENU"},"menuItems":[]},{"itemId":"38c2991b-6331-469b-bce7-c53ab3267bc6″,"text":"Buy MLB Audio","properties":{"link":"/live-stream-games/subscribe/mlb-audio?&affiliateId=clubMENU"},"menuItems":[]},{"itemId":"2f433cfb-699a-43bb-ab54-d3b4a7269d8e","text":"Watch MLB.TV Docs & Features","properties":{"link":"https://www.mlb.com/tv/featured?&affiliateId=clubMENU"},"menuItems":[]},{"itemId":"6254640c-2069-4447-822f-084d0a38f161″,"text":"MLB.TV Help Center","properties":{"link":"https://www.mlb.com/live-stream-games/help-center?&affiliateId=clubMENU"},"menuItems":[]}]},{"itemId":"d54d0be0-f610-4f8b-90ac-c246c361e2e2″,"text":"Fantasy","properties":{"link":"https://www.mlb.com/fantasy","customProperties":"","visible":"true"},"menuItems":[{"itemId":"5ec4bde4-6bc1-412b-a92b-6b7cb3b2f07c","text":"Yahoo Fantasy Baseball","properties":{"link":"http://yhoo.it/3aK5QQw","visible":"false","target":"_blank"},"menuItems":[]},{"itemId":"b2a63b51-03fc-423d-971e-1e566f6008f4″,"text":"MLB Rally","properties":{"link":"https://www.mlb.com/apps/rally","visible":"false"},"menuItems":[]},{"itemId":"f6929b88-632d-4a6f-ba73-8a64fccba1b0″,"text":"MLB Quick Pick","properties":{"link":"https://www.mlb.com/apps/rally/quickpick","visible":"false"},"menuItems":[]},{"itemId":"0ebe9e5d-3fc7-48d2-acb1-c33eb931b911″,"text":"MLB Beat the Streak","properties":{"link":"https://www.mlb.com/apps/beat-the-streak","visible":"false"},"menuItems":[]},{"itemId":"086bd307-a929-4414-9dd7-09bdac8d3f2e","text":"MLB MOONBLASTS Pick 'Em","properties":{"link":"https://www.mlb.com/sponsorship/ftx-moonblasts-pick-em","customProperties":"expires:1627754400″,"visible":"false"},"menuItems":[]},{"itemId":"14aa1d4b-0193-4670-a1fc-b4386d4977e8″,"text":"The Vault","properties":{"link":"https://www.mlb.com/the-vault","visible":"false"},"menuItems":[]},{"itemId":"4e0abdd4-8a0f-4bc5-838f-91dd2796041e","text":"MLB Home Run Derby","properties":{"link":"https://www.mlb.com/fantasy/home-run-derby"},"menuItems":[]},{"itemId":"7d8dfda7-345a-46fa-82dc-105068ba223e","text":"Season Pick 'Em","properties":{"link":"https://www.mlb.com/season-pick-em?affiliateId=spe-fantasynav-club-2021″,"visible":"false"},"menuItems":[]},{"itemId":"6eda396d-199b-4772-b3c9-c0b032513b6c","text":"MLB Pre-Pick (AUS)","properties":{"customProperties":"","link":"https://www.mlb.com/pre-pick/tab","visible":"false"},"menuItems":[]},{"itemId":"9f1ff266-0ed8-4adb-ba77-428d1871b237″,"text":"Closer Report","properties":{"link":"https://www.mlb.com/closer-report","visible":"false"},"menuItems":[]},{"itemId":"4c4f57bd-e31a-46c9-8f73-0fa2227451d3″,"text":"Prospect Rankings","properties":{"link":"https://www.mlb.com/prospects"},"menuItems":[]},{"itemId":"1ebe4dc3-2c6a-469f-be59-474fe14dbbd7″,"text":"MLB Champions","properties":{"link":"https://www.mlbc.app/?ref=mlbcom","target":"_blank","visible":"false"},"menuItems":[]}]},{"itemId":"d1f61f89-9fd0-4f03-be17-2c5e128711a4″,"text":"Apps","properties":{"link":"/apps"},"menuItems":[{"itemId":"83ac2ddf-414b-47d1-afec-ffacd068ab57″,"text":"MLB","properties":{"link":"/apps/mlb-app"},"menuItems":[]},{"itemId":"83dbba73-02ac-4ba0-bebf-2c62ef04c19e","text":"MLB Rally","properties":{"link":"https://www.mlb.com/apps/rally","visible":"false"},"menuItems":[]},{"itemId":"26fda476-348c-4f42-aa7c-92d1f9b1bf5c","text":"MLB Beat the Streak","properties":{"link":"https://www.mlb.com/apps/beat-the-streak","visible":"false"},"menuItems":[]},{"itemId":"e09e6978-fcf7-4c2f-8387-59d83b7be38e","text":"MLB Ballpark","properties":{"link":"/apps/ballpark"},"menuItems":[]},{"itemId":"86320a6b-11a1-4312-8eeb-a6c44f293f6c","text":"MLB Play","properties":{"link":"https://www.mlb.com/play"},"menuItems":[]},{"itemId":"5e7b8019-9484-4872-abd7-8b963cd5969e","text":"MiLB First Pitch","properties":{"link":"https://www.milb.com/about/first-pitch"},"menuItems":[]},{"itemId":"4fd8c1f8-a753-4501-916c-663390f1a566″,"text":"MLB Home Run Derby","properties":{"link":"https://www.mlb.com/fantasy/home-run-derby"},"menuItems":[]},{"itemId":"9d8dfe8b-be1a-4ebf-9509-6bd0165a868e","text":"MLB FAQs","properties":{"link":"/apps/mlb-app/faq-apple"},"menuItems":[]},{"itemId":"df4e8527-e357-4272-bcf7-61876ed9455d","text":"MLB Ballpark FAQs","properties":{"link":"/apps/ballpark/faq-apple","visible":"true"},"menuItems":[]},{"itemId":"0ee38329-4c3c-48f5-86c7-04a58c24c006″,"text":"MLB Play FAQs","properties":{"link":"https://www.mlb.com/help/play/frequently-asked-questions"},"menuItems":[]},{"itemId":"c2943c65-a843-437a-9ef4-4ccfe5be088f","text":"MLB Rally FAQs","properties":{"link":"https://www.mlb.com/apps/rally/faq-apple","visible":"false"},"menuItems":[]}]}]},"styleProps":{},"teamNameSlug":"","teamsData":[{"springLeague":{"id":114,"name":"Cactus League","link":"/api/v1/league/114″,"abbreviation":"CL"},"allStarStatus":"N","id":133,"name":"Oakland Athletics","link":"/api/v1/teams/133″,"season":2023,"venue":{"id":10,"name":"Oakland Coliseum","link":"/api/v1/venues/10″,"location":{"address1″:"7000 Coliseum Way","city":"Oakland","state":"California","stateAbbrev":"CA","postalCode":"94621″,"defaultCoordinates":{"latitude":37.751511,"longitude":-122.200698},"country":"USA","phone":"(510) 638-4900″},"timeZone":{"id":"America/Los_Angeles","offset":-8,"tz":"PST"},"active":true,"season":"2023″},"springVenue":{"id":2507,"link":"/api/v1/venues/2507″},"teamCode":"oak","fileCode":"oak","abbreviation":"OAK","teamName":"Athletics","locationName":"Oakland","firstYearOfPlay":"1901″,"league":{"id":103,"name":"American League","link":"/api/v1/league/103″},"division":{"id":200,"name":"American League West","link":"/api/v1/divisions/200″},"sport":{"id":1,"link":"/api/v1/sports/1″,"name":"Major League Baseball"},"shortName":"Oakland","franchiseName":"Oakland","clubName":"Athletics","active":true},{"springLeague":{"id":115,"name":"Grapefruit League","link":"/api/v1/league/115″,"abbreviation":"GL"},"allStarStatus":"N","id":134,"name":"Pittsburgh Pirates","link":"/api/v1/teams/134″,"season":2023,"venue":{"id":31,"name":"PNC Park","link":"/api/v1/venues/31″,"location":{"address1″:"115 Federal Street","city":"Pittsburgh","state":"Pennsylvania","stateAbbrev":"PA","postalCode":"15212″,"defaultCoordinates":{"latitude":40.446904,"longitude":-80.005753},"country":"USA","phone":"(412) 323-5000″},"timeZone":{"id":"America/New_York","offset":-5,"tz":"EST"},"active":true,"season":"2023″},"springVenue":{"id":2526,"link":"/api/v1/venues/2526″},"teamCode":"pit","fileCode":"pit","abbreviation":"PIT","teamName":"Pirates","locationName":"Pittsburgh","firstYearOfPlay":"1882″,"league":{"id":104,"name":"National League","link":"/api/v1/league/104″},"division":{"id":205,"name":"National League Central","link":"/api/v1/divisions/205″},"sport":{"id":1,"link":"/api/v1/sports/1″,"name":"Major League Baseball"},"shortName":"Pittsburgh","franchiseName":"Pittsburgh","clubName":"Pirates","active":true},{"springLeague":{"id":114,"name":"Cactus League","link":"/api/v1/league/114″,"abbreviation":"CL"},"allStarStatus":"N","id":135,"name":"San Diego Padres","link":"/api/v1/teams/135″,"season":2023,"venue":{"id":2680,"name":"Petco Park","link":"/api/v1/venues/2680″,"location":{"address1″:"100 Park Boulevard","city":"San Diego","state":"California","stateAbbrev":"CA","postalCode":"92101″,"defaultCoordinates":{"latitude":32.707861,"longitude":-117.157278},"country":"USA","phone":"(619) 795-5000″},"timeZone":{"id":"America/Los_Angeles","offset":-8,"tz":"PST"},"active":true,"season":"2023″},"springVenue":{"id":2530,"link":"/api/v1/venues/2530″},"teamCode":"sdn","fileCode":"sd","abbreviation":"SD","teamName":"Padres","locationName":"San Diego","firstYearOfPlay":"1968″,"league":{"id":104,"name":"National League","link":"/api/v1/league/104″},"division":{"id":203,"name":"National League West","link":"/api/v1/divisions/203″},"sport":{"id":1,"link":"/api/v1/sports/1″,"name":"Major League Baseball"},"shortName":"San Diego","franchiseName":"San Diego","clubName":"Padres","active":true},{"springLeague":{"id":114,"name":"Cactus League","link":"/api/v1/league/114″,"abbreviation":"CL"},"allStarStatus":"N","id":136,"name":"Seattle Mariners","link":"/api/v1/teams/136″,"season":2023,"venue":{"id":680,"name":"T-Mobile Park","link":"/api/v1/venues/680″,"location":{"address1″:"P.O. Box 4100″,"city":"Seattle","state":"Washington","stateAbbrev":"WA","postalCode":"98104″,"defaultCoordinates":{"latitude":47.591333,"longitude":-122.33251},"country":"USA","phone":"(206) 346-4000″},"timeZone":{"id":"America/Los_Angeles","offset":-8,"tz":"PST"},"active":true,"season":"2023″},"springVenue":{"id":2530,"link":"/api/v1/venues/2530″},"teamCode":"sea","fileCode":"sea","abbreviation":"SEA","teamName":"Mariners","locationName":"Seattle","firstYearOfPlay":"1977″,"league":{"id":103,"name":"American League","link":"/api/v1/league/103″},"division":{"id":200,"name":"American League West","link":"/api/v1/divisions/200″},"sport":{"id":1,"link":"/api/v1/sports/1″,"name":"Major League Baseball"},"shortName":"Seattle","franchiseName":"Seattle","clubName":"Mariners","active":true},{"springLeague":{"id":114,"name":"Cactus League","link":"/api/v1/league/114″,"abbreviation":"CL"},"allStarStatus":"N","id":137,"name":"San Francisco Giants","link":"/api/v1/teams/137″,"season":2023,"venue":{"id":2395,"name":"Oracle Park","link":"/api/v1/venues/2395″,"location":{"address1″:"24 Willie Mays Plaza","city":"San Francisco","state":"California","stateAbbrev":"CA","postalCode":"94107″,"defaultCoordinates":{"latitude":37.778383,"longitude":-122.389448},"country":"USA","phone":"(415) 972-2000″},"timeZone":{"id":"America/Los_Angeles","offset":-8,"tz":"PST"},"active":true,"season":"2023″},"springVenue":{"id":2532,"link":"/api/v1/venues/2532″},"teamCode":"sfn","fileCode":"sf","abbreviation":"SF","teamName":"Giants","locationName":"San Francisco","firstYearOfPlay":"1883″,"league":{"id":104,"name":"National League","link":"/api/v1/league/104″},"division":{"id":203,"name":"National League West","link":"/api/v1/divisions/203″},"sport":{"id":1,"link":"/api/v1/sports/1″,"name":"Major League Baseball"},"shortName":"San Francisco","franchiseName":"San Francisco","clubName":"Giants","active":true},{"springLeague":{"id":115,"name":"Grapefruit League","link":"/api/v1/league/115″,"abbreviation":"GL"},"allStarStatus":"N","id":138,"name":"St. Louis Cardinals","link":"/api/v1/teams/138″,"season":2023,"venue":{"id":2889,"name":"Busch Stadium","link":"/api/v1/venues/2889″,"location":{"address1″:"700 Clark Street","city":"St. Louis","state":"Missouri","stateAbbrev":"MO","postalCode":"63102″,"defaultCoordinates":{"latitude":38.62256667,"longitude":-90.19286667},"country":"USA","phone":"(314) 345-9600″},"timeZone":{"id":"America/Chicago","offset":-6,"tz":"CST"},"active":true,"season":"2023″},"springVenue":{"id":2520,"link":"/api/v1/venues/2520″},"teamCode":"sln","fileCode":"stl","abbreviation":"STL","teamName":"Cardinals","locationName":"St. Louis","firstYearOfPlay":"1892″,"league":{"id":104,"name":"National League","link":"/api/v1/league/104″},"division":{"id":205,"name":"National League Central","link":"/api/v1/divisions/205″},"sport":{"id":1,"link":"/api/v1/sports/1″,"name":"Major League Baseball"},"shortName":"St. Louis","franchiseName":"St. Louis","clubName":"Cardinals","active":true},{"springLeague":{"id":115,"name":"Grapefruit League","link":"/api/v1/league/115″,"abbreviation":"GL"},"allStarStatus":"N","id":139,"name":"Tampa Bay Rays","link":"/api/v1/teams/139″,"season":2023,"venue":{"id":12,"name":"Tropicana Field","link":"/api/v1/venues/12″,"location":{"address1″:"One Tropicana Drive","city":"St. Petersburg","state":"Florida","stateAbbrev":"FL","postalCode":"33705″,"defaultCoordinates":{"latitude":27.767778,"longitude":-82.6525},"country":"USA","phone":"(727) 825-3137″},"timeZone":{"id":"America/New_York","offset":-5,"tz":"EST"},"active":true,"season":"2023″},"springVenue":{"id":2534,"link":"/api/v1/venues/2534″},"teamCode":"tba","fileCode":"tb","abbreviation":"TB","teamName":"Rays","locationName":"St. Petersburg","firstYearOfPlay":"1996″,"league":{"id":103,"name":"American League","link":"/api/v1/league/103″},"division":{"id":201,"name":"American League East","link":"/api/v1/divisions/201″},"sport":{"id":1,"link":"/api/v1/sports/1″,"name":"Major League Baseball"},"shortName":"Tampa Bay","franchiseName":"Tampa Bay","clubName":"Rays","active":true},{"springLeague":{"id":114,"name":"Cactus League","link":"/api/v1/league/114″,"abbreviation":"CL"},"allStarStatus":"N","id":140,"name":"Texas Rangers","link":"/api/v1/teams/140″,"season":2023,"venue":{"id":5325,"name":"Globe Life Field","link":"/api/v1/venues/5325″,"location":{"address1″:"734 Stadium Drive","city":"Arlington","state":"Texas","stateAbbrev":"TX","postalCode":"76011″,"defaultCoordinates":{"latitude":32.747299,"longitude":-97.081818},"country":"USA","phone":"(817) 533-1972″},"timeZone":{"id":"America/Chicago","offset":-6,"tz":"CST"},"active":true,"season":"2023″},"springVenue":{"id":2603,"link":"/api/v1/venues/2603″},"teamCode":"tex","fileCode":"tex","abbreviation":"TEX","teamName":"Rangers","locationName":"Arlington","firstYearOfPlay":"1961″,"league":{"id":103,"name":"American League","link":"/api/v1/league/103″},"division":{"id":200,"name":"American League West","link":"/api/v1/divisions/200″},"sport":{"id":1,"link":"/api/v1/sports/1″,"name":"Major League Baseball"},"shortName":"Texas","franchiseName":"Texas","clubName":"Rangers","active":true},{"springLeague":{"id":115,"name":"Grapefruit League","link":"/api/v1/league/115″,"abbreviation":"GL"},"allStarStatus":"N","id":141,"name":"Toronto Blue Jays","link":"/api/v1/teams/141″,"season":2023,"venue":{"id":14,"name":"Rogers Centre","link":"/api/v1/venues/14″,"location":{"address1″:"1 Blue Jays Way, Suite 3200″,"city":"Toronto","state":"Ontario","stateAbbrev":"ON","postalCode":"M5V1J1″,"defaultCoordinates":{"latitude":43.64155,"longitude":-79.38915},"country":"Canada","phone":"(416) 341-1000″},"timeZone":{"id":"America/Toronto","offset":-5,"tz":"EST"},"active":true,"season":"2023″},"springVenue":{"id":2536,"link":"/api/v1/venues/2536″},"teamCode":"tor","fileCode":"tor","abbreviation":"TOR","teamName":"Blue Jays","locationName":"Toronto","firstYearOfPlay":"1977″,"league":{"id":103,"name":"American League","link":"/api/v1/league/103″},"division":{"id":201,"name":"American League East","link":"/api/v1/divisions/201″},"sport":{"id":1,"link":"/api/v1/sports/1″,"name":"Major League Baseball"},"shortName":"Toronto","franchiseName":"Toronto","clubName":"Blue Jays","active":true},{"springLeague":{"id":115,"name":"Grapefruit League","link":"/api/v1/league/115″,"abbreviation":"GL"},"allStarStatus":"N","id":142,"name":"Minnesota Twins","link":"/api/v1/teams/142″,"season":2023,"venue":{"id":3312,"name":"Target Field","link":"/api/v1/venues/3312″,"location":{"address1″:"1 Twins Way","city":"Minneapolis","state":"Minnesota","stateAbbrev":"MN","postalCode":"55403″,"defaultCoordinates":{"latitude":44.981829,"longitude":-93.277891},"country":"USA","phone":"(612) 659-3400″},"timeZone":{"id":"America/Chicago","offset":-6,"tz":"CST"},"active":true,"season":"2023″},"springVenue":{"id":2862,"link":"/api/v1/venues/2862″},"teamCode":"min","fileCode":"min","abbreviation":"MIN","teamName":"Twins","locationName":"Minneapolis","firstYearOfPlay":"1901″,"league":{"id":103,"name":"American League","link":"/api/v1/league/103″},"division":{"id":202,"name":"American League Central","link":"/api/v1/divisions/202″},"sport":{"id":1,"link":"/api/v1/sports/1″,"name":"Major League Baseball"},"shortName":"Minnesota","franchiseName":"Minnesota","clubName":"Twins","active":true},{"springLeague":{"id":115,"name":"Grapefruit League","link":"/api/v1/league/115″,"abbreviation":"GL"},"allStarStatus":"N","id":143,"name":"Philadelphia Phillies","link":"/api/v1/teams/143″,"season":2023,"venue":{"id":2681,"name":"Citizens Bank Park","link":"/api/v1/venues/2681″,"location":{"address1″:"One Citizens Bank Way","city":"Philadelphia","state":"Pennsylvania","stateAbbrev":"PA","postalCode":"19148″,"defaultCoordinates":{"latitude":39.90539086,"longitude":-75.16716957},"country":"USA","phone":"(215) 463-6000″},"timeZone":{"id":"America/New_York","offset":-5,"tz":"EST"},"active":true,"season":"2023″},"springVenue":{"id":2700,"link":"/api/v1/venues/2700″},"teamCode":"phi","fileCode":"phi","abbreviation":"PHI","teamName":"Phillies","locationName":"Philadelphia","firstYearOfPlay":"1883″,"league":{"id":104,"name":"National League","link":"/api/v1/league/104″},"division":{"id":204,"name":"National League East","link":"/api/v1/divisions/204″},"sport":{"id":1,"link":"/api/v1/sports/1″,"name":"Major League Baseball"},"shortName":"Philadelphia","franchiseName":"Philadelphia","clubName":"Phillies","active":true},{"springLeague":{"id":115,"name":"Grapefruit League","link":"/api/v1/league/115″,"abbreviation":"GL"},"allStarStatus":"N","id":144,"name":"Atlanta Braves","link":"/api/v1/teams/144″,"season":2023,"venue":{"id":4705,"name":"Truist Park","link":"/api/v1/venues/4705″,"location":{"address1″:"755 Battery Avenue","city":"Atlanta","state":"Georgia","stateAbbrev":"GA","postalCode":"30339″,"defaultCoordinates":{"latitude":33.890672,"longitude":-84.467641},"country":"USA"},"timeZone":{"id":"America/New_York","offset":-5,"tz":"EST"},"active":true,"season":"2023″},"springVenue":{"id":5380,"link":"/api/v1/venues/5380″},"teamCode":"atl","fileCode":"atl","abbreviation":"ATL","teamName":"Braves","locationName":"Atlanta","firstYearOfPlay":"1871″,"league":{"id":104,"name":"National League","link":"/api/v1/league/104″},"division":{"id":204,"name":"National League East","link":"/api/v1/divisions/204″},"sport":{"id":1,"link":"/api/v1/sports/1″,"name":"Major League Baseball"},"shortName":"Atlanta","franchiseName":"Atlanta","clubName":"Braves","active":true},{"springLeague":{"id":114,"name":"Cactus League","link":"/api/v1/league/114″,"abbreviation":"CL"},"allStarStatus":"N","id":145,"name":"Chicago White Sox","link":"/api/v1/teams/145″,"season":2023,"venue":{"id":4,"name":"Guaranteed Rate Field","link":"/api/v1/venues/4″,"location":{"address1″:"333 West 35th Street","city":"Chicago","state":"Illinois","stateAbbrev":"IL","postalCode":"60616″,"defaultCoordinates":{"latitude":41.83,"longitude":-87.634167},"country":"USA","phone":"(312) 674-1000″},"timeZone":{"id":"America/Chicago","offset":-6,"tz":"CST"},"active":true,"season":"2023″},"springVenue":{"id":3809,"link":"/api/v1/venues/3809″},"teamCode":"cha","fileCode":"cws","abbreviation":"CWS","teamName":"White Sox","locationName":"Chicago","firstYearOfPlay":"1901″,"league":{"id":103,"name":"American League","link":"/api/v1/league/103″},"division":{"id":202,"name":"American League Central","link":"/api/v1/divisions/202″},"sport":{"id":1,"link":"/api/v1/sports/1″,"name":"Major League Baseball"},"shortName":"Chi White Sox","franchiseName":"Chicago","clubName":"White Sox","active":true},{"springLeague":{"id":115,"name":"Grapefruit League","link":"/api/v1/league/115″,"abbreviation":"GL"},"allStarStatus":"N","id":146,"name":"Miami Marlins","link":"/api/v1/teams/146″,"season":2023,"venue":{"id":4169,"name":"loanDepot park","link":"/api/v1/venues/4169″,"location":{"address1″:"501 Marlins Way","city":"Miami","state":"Florida","stateAbbrev":"FL","postalCode":"33125″,"defaultCoordinates":{"latitude":25.77796236,"longitude":-80.21951795},"country":"USA"},"timeZone":{"id":"America/New_York","offset":-5,"tz":"EST"},"active":true,"season":"2023″},"springVenue":{"id":2520,"link":"/api/v1/venues/2520″},"teamCode":"mia","fileCode":"mia","abbreviation":"MIA","teamName":"Marlins","locationName":"Miami","firstYearOfPlay":"1991″,"league":{"id":104,"name":"National League","link":"/api/v1/league/104″},"division":{"id":204,"name":"National League East","link":"/api/v1/divisions/204″},"sport":{"id":1,"link":"/api/v1/sports/1″,"name":"Major League Baseball"},"shortName":"Miami","franchiseName":"Miami","clubName":"Marlins","active":true},{"springLeague":{"id":115,"name":"Grapefruit League","link":"/api/v1/league/115″,"abbreviation":"GL"},"allStarStatus":"N","id":147,"name":"New York Yankees","link":"/api/v1/teams/147″,"season":2023,"venue":{"id":3313,"name":"Yankee Stadium","link":"/api/v1/venues/3313″,"location":{"address1″:"One East 161st Street","city":"Bronx","state":"New York","stateAbbrev":"NY","postalCode":"10451″,"defaultCoordinates":{"latitude":40.82919482,"longitude":-73.9264977},"country":"USA","phone":"(718) 293-4300″},"timeZone":{"id":"America/New_York","offset":-5,"tz":"EST"},"active":true,"season":"2023″},"springVenue":{"id":2523,"link":"/api/v1/venues/2523″},"teamCode":"nya","fileCode":"nyy","abbreviation":"NYY","teamName":"Yankees","locationName":"Bronx","firstYearOfPlay":"1903″,"league":{"id":103,"name":"American League","link":"/api/v1/league/103″},"division":{"id":201,"name":"American League East","link":"/api/v1/divisions/201″},"sport":{"id":1,"link":"/api/v1/sports/1″,"name":"Major League Baseball"},"shortName":"NY Yankees","franchiseName":"New York","clubName":"Yankees","active":true},{"springLeague":{"id":114,"name":"Cactus League","link":"/api/v1/league/114″,"abbreviation":"CL"},"allStarStatus":"N","id":158,"name":"Milwaukee Brewers","link":"/api/v1/teams/158″,"season":2023,"venue":{"id":32,"name":"American Family Field","link":"/api/v1/venues/32″,"location":{"address1″:"One Brewers Way","city":"Milwaukee","state":"Wisconsin","stateAbbrev":"WI","postalCode":"53214″,"defaultCoordinates":{"latitude":43.02838,"longitude":-87.97099},"country":"USA","phone":"(414) 902-4400″},"timeZone":{"id":"America/Chicago","offset":-6,"tz":"CST"},"active":true,"season":"2023″},"springVenue":{"id":2518,"link":"/api/v1/venues/2518″},"teamCode":"mil","fileCode":"mil","abbreviation":"MIL","teamName":"Brewers","locationName":"Milwaukee","firstYearOfPlay":"1968″,"league":{"id":104,"name":"National League","link":"/api/v1/league/104″},"division":{"id":205,"name":"National League Central","link":"/api/v1/divisions/205″},"sport":{"id":1,"link":"/api/v1/sports/1″,"name":"Major League Baseball"},"shortName":"Milwaukee","franchiseName":"Milwaukee","clubName":"Brewers","active":true},{"springLeague":{"id":114,"name":"Cactus League","link":"/api/v1/league/114″,"abbreviation":"CL"},"allStarStatus":"N","id":108,"name":"Los Angeles Angels","link":"/api/v1/teams/108″,"season":2023,"venue":{"id":1,"name":"Angel Stadium","link":"/api/v1/venues/1″,"location":{"address1″:"2000 Gene Autry Way","city":"Anaheim","state":"California","stateAbbrev":"CA","postalCode":"92806″,"defaultCoordinates":{"latitude":33.80019044,"longitude":-117.8823996},"country":"USA","phone":"(714) 940-2000″},"timeZone":{"id":"America/Los_Angeles","offset":-8,"tz":"PST"},"active":true,"season":"2023″},"springVenue":{"id":2500,"link":"/api/v1/venues/2500″},"teamCode":"ana","fileCode":"ana","abbreviation":"LAA","teamName":"Angels","locationName":"Anaheim","firstYearOfPlay":"1961″,"league":{"id":103,"name":"American League","link":"/api/v1/league/103″},"division":{"id":200,"name":"American League West","link":"/api/v1/divisions/200″},"sport":{"id":1,"link":"/api/v1/sports/1″,"name":"Major League Baseball"},"shortName":"LA Angels","franchiseName":"Los Angeles","clubName":"Angels","active":true},{"springLeague":{"id":114,"name":"Cactus League","link":"/api/v1/league/114″,"abbreviation":"CL"},"allStarStatus":"N","id":109,"name":"Arizona Diamondbacks","link":"/api/v1/teams/109″,"season":2023,"venue":{"id":15,"name":"Chase Field","link":"/api/v1/venues/15″,"location":{"address1″:"401 East Jefferson Street","city":"Phoenix","state":"Arizona","stateAbbrev":"AZ","postalCode":"85004″,"defaultCoordinates":{"latitude":33.445302,"longitude":-112.066687},"country":"USA","phone":"(602) 462-6500″},"timeZone":{"id":"America/Phoenix","offset":-7,"tz":"MST"},"active":true,"season":"2023″},"springVenue":{"id":4249,"link":"/api/v1/venues/4249″},"teamCode":"ari","fileCode":"ari","abbreviation":"AZ","teamName":"D-backs","locationName":"Phoenix","firstYearOfPlay":"1996″,"league":{"id":104,"name":"National League","link":"/api/v1/league/104″},"division":{"id":203,"name":"National League West","link":"/api/v1/divisions/203″},"sport":{"id":1,"link":"/api/v1/sports/1″,"name":"Major League Baseball"},"shortName":"Arizona","franchiseName":"Arizona","clubName":"Diamondbacks","active":true},{"springLeague":{"id":115,"name":"Grapefruit League","link":"/api/v1/league/115″,"abbreviation":"GL"},"allStarStatus":"N","id":110,"name":"Baltimore Orioles","link":"/api/v1/teams/110″,"season":2023,"venue":{"id":2,"name":"Oriole Park at Camden Yards","link":"/api/v1/venues/2″,"location":{"address1″:"333 West Camden Street","city":"Baltimore","state":"Maryland","stateAbbrev":"MD","postalCode":"21201″,"defaultCoordinates":{"latitude":39.283787,"longitude":-76.621689},"country":"USA","phone":"(410) 685-9800″},"timeZone":{"id":"America/New_York","offset":-5,"tz":"EST"},"active":true,"season":"2023″},"springVenue":{"id":2508,"link":"/api/v1/venues/2508″},"teamCode":"bal","fileCode":"bal","abbreviation":"BAL","teamName":"Orioles","locationName":"Baltimore","firstYearOfPlay":"1901″,"league":{"id":103,"name":"American League","link":"/api/v1/league/103″},"division":{"id":201,"name":"American League East","link":"/api/v1/divisions/201″},"sport":{"id":1,"link":"/api/v1/sports/1″,"name":"Major League Baseball"},"shortName":"Baltimore","franchiseName":"Baltimore","clubName":"Orioles","active":true},{"springLeague":{"id":115,"name":"Grapefruit League","link":"/api/v1/league/115″,"abbreviation":"GL"},"allStarStatus":"N","id":111,"name":"Boston Red Sox","link":"/api/v1/teams/111″,"season":2023,"venue":{"id":3,"name":"Fenway Park","link":"/api/v1/venues/3″,"location":{"address1″:"4 Yawkey Way","city":"Boston","state":"Massachusetts","stateAbbrev":"MA","postalCode":"2215″,"defaultCoordinates":{"latitude":42.346456,"longitude":-71.097441},"country":"USA","phone":"(617) 267-9440″},"timeZone":{"id":"America/New_York","offset":-5,"tz":"EST"},"active":true,"season":"2023″},"springVenue":{"id":4309,"link":"/api/v1/venues/4309″},"teamCode":"bos","fileCode":"bos","abbreviation":"BOS","teamName":"Red Sox","locationName":"Boston","firstYearOfPlay":"1901″,"league":{"id":103,"name":"American League","link":"/api/v1/league/103″},"division":{"id":201,"name":"American League East","link":"/api/v1/divisions/201″},"sport":{"id":1,"link":"/api/v1/sports/1″,"name":"Major League Baseball"},"shortName":"Boston","franchiseName":"Boston","clubName":"Red Sox","active":true},{"springLeague":{"id":114,"name":"Cactus League","link":"/api/v1/league/114″,"abbreviation":"CL"},"allStarStatus":"N","id":112,"name":"Chicago Cubs","link":"/api/v1/teams/112″,"season":2023,"venue":{"id":17,"name":"Wrigley Field","link":"/api/v1/venues/17″,"location":{"address1″:"1060 West Addison","city":"Chicago","state":"Illinois","stateAbbrev":"IL","postalCode":"60613-4397″,"defaultCoordinates":{"latitude":41.948171,"longitude":-87.655503},"country":"USA","phone":"(773) 404-2827″},"timeZone":{"id":"America/Chicago","offset":-6,"tz":"CST"},"active":true,"season":"2023″},"springVenue":{"id":4629,"link":"/api/v1/venues/4629″},"teamCode":"chn","fileCode":"chc","abbreviation":"CHC","teamName":"Cubs","locationName":"Chicago","firstYearOfPlay":"1874″,"league":{"id":104,"name":"National League","link":"/api/v1/league/104″},"division":{"id":205,"name":"National League Central","link":"/api/v1/divisions/205″},"sport":{"id":1,"link":"/api/v1/sports/1″,"name":"Major League Baseball"},"shortName":"Chi Cubs","franchiseName":"Chicago","clubName":"Cubs","active":true},{"springLeague":{"id":114,"name":"Cactus League","link":"/api/v1/league/114″,"abbreviation":"CL"},"allStarStatus":"N","id":113,"name":"Cincinnati Reds","link":"/api/v1/teams/113″,"season":2023,"venue":{"id":2602,"name":"Great American Ball Park","link":"/api/v1/venues/2602″,"location":{"address1″:"100 Main Street","city":"Cincinnati","state":"Ohio","stateAbbrev":"OH","postalCode":"45202-4109″,"defaultCoordinates":{"latitude":39.097389,"longitude":-84.506611},"country":"USA","phone":"(513) 765-7000″},"timeZone":{"id":"America/New_York","offset":-5,"tz":"EST"},"active":true,"season":"2023″},"springVenue":{"id":3834,"link":"/api/v1/venues/3834″},"teamCode":"cin","fileCode":"cin","abbreviation":"CIN","teamName":"Reds","locationName":"Cincinnati","firstYearOfPlay":"1882″,"league":{"id":104,"name":"National League","link":"/api/v1/league/104″},"division":{"id":205,"name":"National League Central","link":"/api/v1/divisions/205″},"sport":{"id":1,"link":"/api/v1/sports/1″,"name":"Major League Baseball"},"shortName":"Cincinnati","franchiseName":"Cincinnati","clubName":"Reds","active":true},{"springLeague":{"id":114,"name":"Cactus League","link":"/api/v1/league/114″,"abbreviation":"CL"},"allStarStatus":"N","id":114,"name":"Cleveland Guardians","link":"/api/v1/teams/114″,"season":2023,"venue":{"id":5,"name":"Progressive Field","link":"/api/v1/venues/5″,"location":{"address1″:"2401 Ontario Street","city":"Cleveland","state":"Ohio","stateAbbrev":"OH","postalCode":"44115″,"defaultCoordinates":{"latitude":41.495861,"longitude":-81.685255},"country":"USA","phone":"(216) 420-4200″},"timeZone":{"id":"America/New_York","offset":-5,"tz":"EST"},"active":true,"season":"2023″},"springVenue":{"id":3834,"link":"/api/v1/venues/3834″},"teamCode":"cle","fileCode":"cle","abbreviation":"CLE","teamName":"Guardians","locationName":"Cleveland","firstYearOfPlay":"1901″,"league":{"id":103,"name":"American League","link":"/api/v1/league/103″},"division":{"id":202,"name":"American League Central","link":"/api/v1/divisions/202″},"sport":{"id":1,"link":"/api/v1/sports/1″,"name":"Major League Baseball"},"shortName":"Cleveland","franchiseName":"Cleveland","clubName":"Guardians","active":true},{"springLeague":{"id":114,"name":"Cactus League","link":"/api/v1/league/114″,"abbreviation":"CL"},"allStarStatus":"N","id":115,"name":"Colorado Rockies","link":"/api/v1/teams/115″,"season":2023,"venue":{"id":19,"name":"Coors Field","link":"/api/v1/venues/19″,"location":{"address1″:"2001 Blake Street","city":"Denver","state":"Colorado","stateAbbrev":"CO","postalCode":"80205-2000″,"defaultCoordinates":{"latitude":39.756042,"longitude":-104.994136},"country":"USA","phone":"(303) 292-0200″},"timeZone":{"id":"America/Denver","offset":-7,"tz":"MST"},"active":true,"season":"2023″},"springVenue":{"id":4249,"link":"/api/v1/venues/4249″},"teamCode":"col","fileCode":"col","abbreviation":"COL","teamName":"Rockies","locationName":"Denver","firstYearOfPlay":"1992″,"league":{"id":104,"name":"National League","link":"/api/v1/league/104″},"division":{"id":203,"name":"National League West","link":"/api/v1/divisions/203″},"sport":{"id":1,"link":"/api/v1/sports/1″,"name":"Major League Baseball"},"shortName":"Colorado","franchiseName":"Colorado","clubName":"Rockies","active":true},{"springLeague":{"id":115,"name":"Grapefruit League","link":"/api/v1/league/115″,"abbreviation":"GL"},"allStarStatus":"N","id":116,"name":"Detroit Tigers","link":"/api/v1/teams/116″,"season":2023,"venue":{"id":2394,"name":"Comerica Park","link":"/api/v1/venues/2394″,"location":{"address1″:"2100 Woodward Avenue","city":"Detroit","state":"Michigan","stateAbbrev":"MI","postalCode":"48201″,"defaultCoordinates":{"latitude":42.3391151,"longitude":-83.048695},"country":"USA","phone":"(313) 471-2000″},"timeZone":{"id":"America/Detroit","offset":-5,"tz":"EST"},"active":true,"season":"2023″},"springVenue":{"id":2511,"link":"/api/v1/venues/2511″},"teamCode":"det","fileCode":"det","abbreviation":"DET","teamName":"Tigers","locationName":"Detroit","firstYearOfPlay":"1901″,"league":{"id":103,"name":"American League","link":"/api/v1/league/103″},"division":{"id":202,"name":"American League Central","link":"/api/v1/divisions/202″},"sport":{"id":1,"link":"/api/v1/sports/1″,"name":"Major League Baseball"},"shortName":"Detroit","franchiseName":"Detroit","clubName":"Tigers","active":true},{"springLeague":{"id":115,"name":"Grapefruit League","link":"/api/v1/league/115″,"abbreviation":"GL"},"allStarStatus":"N","id":117,"name":"Houston Astros","link":"/api/v1/teams/117″,"season":2023,"venue":{"id":2392,"name":"Minute Maid Park","link":"/api/v1/venues/2392″,"location":{"address1″:"501 Crawford Street","city":"Houston","state":"Texas","stateAbbrev":"TX","postalCode":"77002″,"defaultCoordinates":{"latitude":29.756967,"longitude":-95.355509},"country":"USA","phone":"(713) 259-8000″},"timeZone":{"id":"America/Chicago","offset":-6,"tz":"CST"},"active":true,"season":"2023″},"springVenue":{"id":5000,"link":"/api/v1/venues/5000″},"teamCode":"hou","fileCode":"hou","abbreviation":"HOU","teamName":"Astros","locationName":"Houston","firstYearOfPlay":"1962″,"league":{"id":103,"name":"American League","link":"/api/v1/league/103″},"division":{"id":200,"name":"American League West","link":"/api/v1/divisions/200″},"sport":{"id":1,"link":"/api/v1/sports/1″,"name":"Major League Baseball"},"shortName":"Houston","franchiseName":"Houston","clubName":"Astros","active":true},{"springLeague":{"id":114,"name":"Cactus League","link":"/api/v1/league/114″,"abbreviation":"CL"},"allStarStatus":"N","id":118,"name":"Kansas City Royals","link":"/api/v1/teams/118″,"season":2023,"venue":{"id":7,"name":"Kauffman Stadium","link":"/api/v1/venues/7″,"location":{"address1″:"One Royal Way","city":"Kansas City","state":"Missouri","stateAbbrev":"MO","postalCode":"64129″,"defaultCoordinates":{"latitude":39.051567,"longitude":-94.480483},"country":"USA","phone":"(816) 921-8000″},"timeZone":{"id":"America/Chicago","offset":-6,"tz":"CST"},"active":true,"season":"2023″},"springVenue":{"id":2603,"link":"/api/v1/venues/2603″},"teamCode":"kca","fileCode":"kc","abbreviation":"KC","teamName":"Royals","locationName":"Kansas City","firstYearOfPlay":"1968″,"league":{"id":103,"name":"American League","link":"/api/v1/league/103″},"division":{"id":202,"name":"American League Central","link":"/api/v1/divisions/202″},"sport":{"id":1,"link":"/api/v1/sports/1″,"name":"Major League Baseball"},"shortName":"Kansas City","franchiseName":"Kansas City","clubName":"Royals","active":true},{"springLeague":{"id":114,"name":"Cactus League","link":"/api/v1/league/114″,"abbreviation":"CL"},"allStarStatus":"N","id":119,"name":"Los Angeles Dodgers","link":"/api/v1/teams/119″,"season":2023,"venue":{"id":22,"name":"Dodger Stadium","link":"/api/v1/venues/22″,"location":{"address1″:"1000 Vin Scully Avenue","city":"Los Angeles","state":"California","stateAbbrev":"CA","postalCode":"90012-1199″,"defaultCoordinates":{"latitude":34.07368,"longitude":-118.24053},"country":"USA","phone":"(323) 224-1500″},"timeZone":{"id":"America/Los_Angeles","offset":-8,"tz":"PST"},"active":true,"season":"2023″},"springVenue":{"id":3809,"link":"/api/v1/venues/3809″},"teamCode":"lan","fileCode":"la","abbreviation":"LAD","teamName":"Dodgers","locationName":"Los Angeles","firstYearOfPlay":"1884″,"league":{"id":104,"name":"National League","link":"/api/v1/league/104″},"division":{"id":203,"name":"National League West","link":"/api/v1/divisions/203″},"sport":{"id":1,"link":"/api/v1/sports/1″,"name":"Major League Baseball"},"shortName":"LA Dodgers","franchiseName":"Los Angeles","clubName":"Dodgers","active":true},{"springLeague":{"id":115,"name":"Grapefruit League","link":"/api/v1/league/115″,"abbreviation":"GL"},"allStarStatus":"N","id":120,"name":"Washington Nationals","link":"/api/v1/teams/120″,"season":2023,"venue":{"id":3309,"name":"Nationals Park","link":"/api/v1/venues/3309″,"location":{"address1″:"1500 South Capitol Street, SE","city":"Washington","state":"District of Columbia","stateAbbrev":"DC","postalCode":"20003-1507″,"defaultCoordinates":{"latitude":38.872861,"longitude":-77.007501},"country":"USA","phone":"(202) 349-0400″},"timeZone":{"id":"America/New_York","offset":-5,"tz":"EST"},"active":true,"season":"2023″},"springVenue":{"id":5000,"link":"/api/v1/venues/5000″},"teamCode":"was","fileCode":"was","abbreviation":"WSH","teamName":"Nationals","locationName":"Washington","firstYearOfPlay":"1968″,"league":{"id":104,"name":"National League","link":"/api/v1/league/104″},"division":{"id":204,"name":"National League East","link":"/api/v1/divisions/204″},"sport":{"id":1,"link":"/api/v1/sports/1″,"name":"Major League Baseball"},"shortName":"Washington","franchiseName":"Washington","clubName":"Nationals","active":true},{"springLeague":{"id":115,"name":"Grapefruit League","link":"/api/v1/league/115″,"abbreviation":"GL"},"allStarStatus":"N","id":121,"name":"New York Mets","link":"/api/v1/teams/121″,"season":2023,"venue":{"id":3289,"name":"Citi Field","link":"/api/v1/venues/3289″,"location":{"address1″:"Citi Field","city":"Flushing","state":"New York","stateAbbrev":"NY","postalCode":"11368″,"defaultCoordinates":{"latitude":40.75753012,"longitude":-73.84559155},"country":"USA","phone":"(718) 507-6387″},"timeZone":{"id":"America/New_York","offset":-5,"tz":"EST"},"active":true,"season":"2023″},"springVenue":{"id":2856,"link":"/api/v1/venues/2856″},"teamCode":"nyn","fileCode":"nym","abbreviation":"NYM","teamName":"Mets","locationName":"Flushing","firstYearOfPlay":"1962″,"league":{"id":104,"name":"National League","link":"/api/v1/league/104″},"division":{"id":204,"name":"National League East","link":"/api/v1/divisions/204″},"sport":{"id":1,"link":"/api/v1/sports/1″,"name":"Major League Baseball"},"shortName":"NY Mets","franchiseName":"New York","clubName":"Mets","active":true}]},"graphqlVariables":{"getInitialData":{"contentfulLocale":"en-US","forgeLocale":"en-us","isApp":false,"preview":false,"storySlug":"jennie-finch-ronnie-gajownik-host-event-on-women-in-sports-day","teamId":"mlb","teamPropertiesId":"mlb-global-properties","teamPaletteId":"mlb-base-palette"},"getRelatedContent":{"slug":"jennie-finch-ronnie-gajownik-host-event-on-women-in-sports-day","options":{"locale":"en-us","teamId":"mlb","topicSlug":""}},"getTopic":{"forgeLocale":"en-us","topicSlug":""}},"headerState":{"clubId":"mlb","deviceProperties":{},"footerData":{"instanceId":"db2f8fb2-78c8-4d3c-a328-9e91c349dfee","name":"global-footer","variables":[],"menuItems":[{"itemId":"aec375d3-3afa-4491-ab28-60b736f38982″,"text":"Terms of Use","properties":{"link":"/official-information/terms-of-use","target":"_blank"},"menuItems":[]},{"itemId":"debe8dbf-de27-4eae-b7ec-adae43fc4642″,"text":"Privacy Policy","properties":{"link":"/official-information/privacy-policy"},"menuItems":[]},{"itemId":"345a1847-cac1-43a4-91bf-70c21ecee681″,"text":"Legal Notices","properties":{"link":"/official-information/legal-notices"},"menuItems":[]},{"itemId":"34014aad-1069-4bba-b22e-4b287a4f7df1″,"text":"Contact Us","properties":{"link":"/official-information/contact"},"menuItems":[]},{"itemId":"65e06970-7f8e-4328-ad82-9d90df0f3e87″,"text":"Do not Sell or Share My Personal Data","properties":{"link":"https://privacyportal.onetrust.com/webform/53a301ae-6882-46f9-af93-24f64f792aee/3251a424-8286-4725-9313-603f12c85a49″,"target":"_blank"},"menuItems":[]},{"itemId":"dd307e97-49c6-4f80-aff3-89a59696fb80″,"text":"Official Information","properties":{},"menuItems":[{"itemId":"bdf571d3-e8bb-403b-bb5f-7f28a7127c74″,"text":"Official Info","properties":{"link":"/official-information"},"menuItems":[]},{"itemId":"ecfd4d42-aa8d-4872-80a5-869c6b493018″,"text":"About MLB","properties":{"link":"/official-information/about-mlb"},"menuItems":[]},{"itemId":"bb62de22-5c84-4cab-b9fb-5429ea9d647c","text":"Team Information","properties":{"link":"https://www.mlb.com/team"},"menuItems":[]},{"itemId":"7cc37e2a-667c-4405-bd1f-87ad88bc4d9e","text":"Official Rules","properties":{"link":"https://img.mlbstatic.com/mlb-images/image/upload/mlb/hhvryxqioipb87os1puw.pdf","target":"_blank"},"menuItems":[]},{"itemId":"e658056b-608b-4eee-a04a-43772f9e6bb4″,"text":"Replay Review Regulations","properties":{"link":"/glossary/rules/replay-review"},"menuItems":[]},{"itemId":"d1ffda83-f016-4ba6-8f32-7cc7ce787a9c","text":"Umpires","properties":{"link":"/official-information/umpires"},"menuItems":[]},{"itemId":"23dde9d7-6aba-4bec-a449-b1b4d5a5767c","text":"Advertise with Us","properties":{"link":"/sponsorship"},"menuItems":[]},{"itemId":"bd193214-b4a4-4c4d-965e-1a55cdc2e0fb","text":"Press Releases","properties":{"link":"/news/topic/mlb-press-releases"},"menuItems":[]}]},{"itemId":"7a60a8fc-0c3c-4c87-b04b-2b57b6c9894c","text":"Help/Contact Us","properties":{},"menuItems":[{"itemId":"efb27376-accc-4ca4-9017-c3309ee122d3″,"text":"Accessibility Information","properties":{"link":"/official-information/accessibility"},"menuItems":[]},{"itemId":"cf3490fc-f093-4457-99a7-d2bc3f4d4cef","text":"Auctions Customer Service","properties":{"link":"http://auctions.mlb.com/iSynApp/manageUserEmail!showEmailContactUsForm.action?sid=1101001″},"menuItems":[]},{"itemId":"c6867706-11b7-4634-a78e-b5d513948f43″,"text":"Harassment Policy","properties":{"link":"/official-information/harassment-policy"},"menuItems":[]},{"itemId":"0e3932c9-beec-43f2-b712-66879a51ab63″,"text":"Help/Contact Us","properties":{"link":"/official-information/contact"},"menuItems":[]},{"itemId":"6d4ebef1-3168-4b79-a237-9f36931d3a2c","text":"MLB App FAQs","properties":{"link":"/apps/mlb-app/faq-apple"},"menuItems":[]},{"itemId":"4b3c6ee8-d4ae-4265-a7e7-7e5bea8cde28″,"text":"MLB.com Account Information","properties":{"link":"/official-information/faqs"},"menuItems":[]},{"itemId":"4d33a7c1-38d5-4b3b-a999-53377f55738d","text":"MLB.TV Help Center","properties":{"link":"https://www.mlb.com/live-stream-games/help-center"},"menuItems":[]},{"itemId":"36f01834-7979-4a42-aa12-52439c2e320b","text":"Shop Help","properties":{"link":"https://www.mlbshop.com/customer-help-desk/hd-1″},"menuItems":[]}]},{"itemId":"6ca8b189-8c54-428f-9f79-3c357ef18469″,"text":"More MLB Sites & Affiliates","properties":{},"menuItems":[{"itemId":"becc9309-94fc-491b-ad15-45f7c17f85a9″,"text":"MLB Players Alumni Association","properties":{"link":"/mlbpaa","target":""},"menuItems":[]},{"itemId":"9ff49c09-8a0d-41e6-b8b0-14f37f8e7f52″,"text":"MLB Players Association","properties":{"link":"http://www.mlbplayers.com/"},"menuItems":[]},{"itemId":"022ec2ca-bb20-4543-9cdc-95ba3a4443ca","text":"Minor League Baseball","properties":{"link":"https://www.milb.com/"},"menuItems":[]},{"itemId":"c6f9948e-3521-4788-83ed-b568f39e86aa","text":"MLB Network","properties":{"link":"https://www.mlb.com/network"},"menuItems":[]},{"itemId":"de2ea389-0a29-4600-8048-b4261916183d","text":"Baseball Assistance Team","properties":{"link":"/baseball-assistance-team"},"menuItems":[]},{"itemId":"6a47c1d6-35aa-4028-9825-7cfc34a3ea40″,"text":"Player Resource Center","properties":{"link":"/player-resource-center"},"menuItems":[]},{"itemId":"75f0b763-612d-4557-ae38-227fb5b3b7f1″,"text":"Tickets.com","properties":{"link":"http://www.tickets.com/"},"menuItems":[]},{"itemId":"cb410dd4-4ace-4b5b-be3e-4ae6d60cd20f","text":"YES Network","properties":{"link":"https://www.yesnetwork.com/"},"menuItems":[]},{"itemId":"5c8f6196-a4d5-4ed5-b830-189580691d3e","text":"Australian Baseball League","properties":{"link":"https://theabl.com.au/"},"menuItems":[]},{"itemId":"ab6fc805-0bb7-439b-8c3c-92c61b035387″,"text":"World Baseball Classic","properties":{"link":"https://www.worldbaseballclassic.com/"},"menuItems":[]},{"itemId":"e218ed4d-89f9-4f7d-87e7-c05a3559cd74″,"text":"sabr.org","properties":{"link":"http://sabr.org/"},"menuItems":[]},{"itemId":"158a95a6-bd4f-4654-b57f-465d3c356a55″,"text":"College Baseball Hall of Fame","properties":{"link":"https://www.mlb.com/college-baseball-hall-of-fame"},"menuItems":[]},{"itemId":"2e494e91-a92e-4763-b89b-7944f37b1b3f","text":"Golden Spike Award","properties":{"link":"https://www.usabaseball.com/golden-spikes-award"},"menuItems":[]},{"itemId":"ccd9020d-c619-45d2-bc1f-ef80ae2cd651″,"text":"USA Baseball","properties":{"link":"https://www.usabaseball.com"},"menuItems":[]},{"itemId":"75512a93-d52d-4d71-a6d3-70d6b44dfa0f","text":"LasMayores.com","properties":{"link":"https://www.mlb.com/es"},"menuItems":[]},{"itemId":"3b7bbad3-1ed5-468d-8703-205519315e04″,"text":"MLBCommunity.org","properties":{"link":"/mlb-community"},"menuItems":[]},{"itemId":"f8058121-3606-4ff2-be8a-d1a3d47642db","text":"AllStarGame.com","properties":{"link":"/all-star"},"menuItems":[]},{"itemId":"a624b4e5-c8d8-44b9-9084-7522ed0cee59″,"text":"MLB.com/Kids","properties":{"link":"https://www.mlb.com/fans/kids"},"menuItems":[]},{"itemId":"43c6bc47-f7d9-445a-85a1-10b3cdc02ee0″,"text":"MLB Photostore","properties":{"link":"https://photostore.mlb.com/","visible":"false"},"menuItems":[]},{"itemId":"c574a4a2-45ec-47fe-8ca3-b5b99d1cb443″,"text":"PlayBall.org","properties":{"link":"https://www.playball.org"},"menuItems":[]},{"itemId":"517cf98f-063c-486a-a725-5380e1ae063f","text":"MLB Educators","properties":{"link":"/mlb-educators"},"menuItems":[]}]},{"itemId":"e3a86593-6da0-4d00-a512-0b8c78c9b8a5″,"text":"Careers","properties":{"link":""},"menuItems":[{"itemId":"35caab61-51c7-4b17-a9b8-e9ecd201058a","text":"Careers Home","properties":{"link":"/careers/home"},"menuItems":[]}]}]},"headerData":{"instanceId":"fbde1dcd-c837-4740-991c-1087d1db26d1″,"name":"global-nav","variables":[],"menuItems":[{"itemId":"tickets","text":"Tickets","properties":{"link":"https://www.mlb.com/tickets","customProperties":"align:right;"},"menuItems":[{"itemId":"9ded5035-6394-4a4d-b0b4-8e966a524cbe","text":"Tickets Hub","properties":{"link":"http://mlb.com/tickets?top-nav-dropdown"},"menuItems":[]},{"itemId":"b2956670-29de-4eb5-94db-7cbeecfb987f","text":"All-Star Tickets","properties":{"link":"https://www.mlb.com/all-star/tickets?top-nav-dropdown","visible":"false"},"menuItems":[]},{"itemId":"020f5910-a69a-443a-b5a3-37b7664d8a4f","text":"Spring Training","properties":{"link":"/tickets/spring-training","visible":"false"},"menuItems":[]},{"itemId":"524505d6-bf61-4819-8197-f62bc71fd518″,"text":"Postseason Tickets","properties":{"link":"/tickets/postseason","visible":"false"},"menuItems":[]}]},{"itemId":"6bfaf88e-891c-4e05-a935-8a32bd23086a","text":"Shop","properties":{"link":"https://www.mlbshop.com/?_s=bm-mlbcom-hp","customProperties":"align:right;","icon":"shopping-cart"},"menuItems":[{"itemId":"91dcfa1d-f4de-4bf9-93f8-8f91f4069272″,"text":"MLB Online Shop","properties":{"link":"https://www.mlbshop.com/?_s=bm-mlbcom-hp","customProperties":""},"menuItems":[]},{"itemId":"d7b3c8e0-42c4-45c5-8278-c51adb21b47f","text":"Auction","properties":{"link":"https://auctions.mlb.com/iSynApp/showHomePage.action?sid=1101001&isynsharedsession=9mislq-18JnZhOEp-FeGzvUB3G6zxwkeKqwX99MKAttEdaSACl02r4aCDzYhNvUm","visible":"true"},"menuItems":[]},{"itemId":"c69e35fc-900e-4fcc-9348-085aa0febeab","text":"Gift Cards","properties":{"link":"https://www.mlbshop.com/gift-cards/x-462351+z-94899005-3509039474?_s=bm-mlbcom-Home","customProperties":""},"menuItems":[]},{"itemId":"7423a9ca-3a6f-42fe-8d6e-9459bed284c7″,"text":"MLB NYC Flagship Store","properties":{"link":"https://www.mlb.com/shop/nyc-retail-store"},"menuItems":[]},{"itemId":"44958e84-599e-44b1-96b4-44f38a477942″,"text":"European Shop","properties":{"link":"http://www.mlbshopeurope.com/stores/mlb/en?portal=MLTS66FS&CMP=PSC-MLTS66FS","customProperties":""},"menuItems":[]},{"itemId":"51d3278e-90fd-4462-aec0-7cfd8de1cb79″,"text":"Photo Store","properties":{"link":"https://photostore.mlb.com/","visible":"true"},"menuItems":[]}]},{"itemId":"5052bac6-3f1d-4847-8739-42021d7cfc2d","text":"News","properties":{"link":"https://www.mlb.com/news","customProperties":"amp:true;mobile:true"},"menuItems":[{"itemId":"82d45c9a-d055-4ab4-b785-576d982a2077″,"text":"Probable Pitchers","properties":{"link":"/probable-pitchers","visible":"false","enabled":"true"},"menuItems":[]},{"itemId":"d08f0874-ecb6-4378-93c6-be05b4397c21″,"text":"Hot Stove Tracker","properties":{"link":"https://www.mlb.com/hot-stove"},"menuItems":[]},{"itemId":"29c52020-6ed2-45f6-8f8b-6d7e909a68c1″,"text":"Starting Lineups","properties":{"link":"https://www.mlb.com/starting-lineups"},"menuItems":[]},{"itemId":"28522a27-ab22-43ed-84b4-1b4760c39535″,"text":"Transactions","properties":{"link":"https://www.mlb.com/transactions"},"menuItems":[]},{"itemId":"6efef6dd-bb02-4811-85f8-c8088d743fae","text":"Postseason History","properties":{"link":"https://www.mlb.com/postseason/history"},"menuItems":[]},{"itemId":"28a2e573-86ba-4cdc-a924-86d3b6500979″,"text":"Injury Report","properties":{"link":"https://www.mlb.com/injury-report","visible":"true"},"menuItems":[]},{"itemId":"3f97e5c6-cd8f-4c42-9be1-b816ea9f47b1″,"text":"World Baseball Classic","properties":{"link":"https://www.mlb.com/world-baseball-classic"},"menuItems":[]},{"itemId":"c1ac7886-1d18-4ad8-9fc4-326ab4753144″,"text":"MLB Draft","properties":{"link":"https://www.mlb.com/draft/2023″,"visible":"true"},"menuItems":[]},{"itemId":"7e316d55-5379-4151-a0e5-828b6b4f8ba8″,"text":"All-Star Game","properties":{"link":"https://www.mlb.com/all-star/","visible":"true"},"menuItems":[]},{"itemId":"de347a3e-0811-49db-aca7-d56d79b69cde","text":"MLB Pipeline","properties":{"link":"https://www.mlb.com/pipeline"},"menuItems":[]},{"itemId":"6ee1c331-faa0-4865-a062-1c98a2f67c0d","text":"Great Stories","properties":{"link":"https://www.mlb.com/news/topic/longform","visible":"true"},"menuItems":[]}]},{"itemId":"ed72bef5-d993-4ffe-91d2-15abf6218c12″,"text":"Watch","properties":{"link":"/tv?&affiliateId=mlbMENU"},"menuItems":[{"itemId":"d492eeb7-757f-4600-b3b3-77882293b208″,"text":"Video","properties":{},"menuItems":[{"itemId":"5031c87a-7b97-4db0-a447-d29e556f380c","text":"Film Room","properties":{"link":"https://www.mlb.com/video"},"menuItems":[]},{"itemId":"49538483-21da-4efb-9624-3b27c74823ad","text":"Statcast","properties":{"link":"https://www.mlb.com/video/topic/statcast"},"menuItems":[]},{"itemId":"5dbfda08-1915-42bc-a899-61f8906ede30″,"text":"MLB Network","properties":{"link":"https://www.mlb.com/network"},"menuItems":[]},{"itemId":"168e1c3a-56a8-49f4-8800-ef5ff3024c7d","text":"MLB Originals","properties":{"link":"https://www.mlb.com/fans/mlb-originals"},"menuItems":[]},{"itemId":"527369c6-59ed-47ec-b41f-2b71444bfeee","text":"Podcasts","properties":{"link":"https://www.mlb.com/fans/podcasts"},"menuItems":[]}]},{"itemId":"5dd37289-4d79-4b66-8359-1c5d0954f7f1″,"text":"MLB.TV","properties":{},"menuItems":[{"itemId":"6c2eca19-80b0-45e0-a481-53d6200992e3″,"text":"Watch & Listen Archives","properties":{"link":"/live-stream-games?&affiliateID=mlbMENU"},"menuItems":[]},{"itemId":"1ff93fa1-3ae4-40e3-b263-f34d1e3a70e1″,"text":"Buy Offseason","properties":{"link":"/live-stream-games/subscribe?&affiliateId=mlbMENU"},"menuItems":[]},{"itemId":"5df3aa62-4f5b-479c-9669-4736862d0100″,"text":"Buy MLB Audio","properties":{"link":"/live-stream-games/subscribe/mlb-audio?&affiliateId=mlbMENU"},"menuItems":[]},{"itemId":"18ca0078-fb25-40f0-98b9-05c2a605965b","text":"Help Center","properties":{"link":"https://www.mlb.com/live-stream-games/help-center"},"menuItems":[]}]}]},{"itemId":"7c68f445-5095-46cc-bab3-73af6c921597″,"text":"Scores","properties":{"link":"https://www.mlb.com/scores","customProperties":"mobile:true;amp:true;","visible":"true"},"menuItems":[]},{"itemId":"248fea7e-1d19-452a-bb5c-999e1a09b7cd","text":"Schedule","properties":{"link":"https://www.mlb.com/schedule/2023-03-30″,"customProperties":"amp:true;mobile:true;"},"menuItems":[{"itemId":"d92068f1-fb82-4b03-ae27-10f3e812b6fa","text":"2023 Regular Season","properties":{"link":"https://www.mlb.com/schedule/2023-03-30″},"menuItems":[]},{"itemId":"d50ca7f4-b653-4c3a-a63b-c653bff0bbdc","text":"2023 Spring Training","properties":{"link":"https://www.mlb.com/schedule/2023-02-24″},"menuItems":[]},{"itemId":"f4010b7a-902c-41e0-b405-e0fa695b5c64″,"text":"2022 Regular Season","properties":{"link":"https://www.mlb.com/schedule/2022-04-07″},"menuItems":[]},{"itemId":"2755030c-3503-4089-b6c2-b8e982459945″,"text":"2022 Postseason","properties":{"link":"https://www.mlb.com/postseason"},"menuItems":[]},{"itemId":"94c9d7e4-3477-4217-87f3-008d2290b9ee","text":"Important Dates","properties":{"link":"/schedule/events#important-dates"},"menuItems":[]},{"itemId":"3747c1bc-9b3d-43f5-bd04-d1274c59c02a","text":"Team by Team Schedule","properties":{"link":"https://www.mlb.com/schedule/team-by-team"},"menuItems":[]},{"itemId":"e75ecc62-7e72-4b53-9705-a23e2b511f83″,"text":"National Broadcasts","properties":{"link":"https://www.mlb.com/live-stream-games/national-broadcast-schedule","visible":"true"},"menuItems":[]}]},{"itemId":"9efaf5e3-6a93-4e4f-b8af-1219110ecb30″,"text":"Stats","properties":{"link":"https://www.mlb.com/stats","customProperties":"mobile:true;amp:true;"},"menuItems":[{"itemId":"41566816-1cb8-421f-9a4a-9ccdefa7ed69″,"text":"Statcast Leaders","properties":{"link":"https://baseballsavant.mlb.com/statcast_leaderboard"},"menuItems":[]},{"itemId":"2d0a2684-64c6-4d9f-87a1-a7cf9f661e2f","text":"Baseball Savant","properties":{"link":"https://baseballsavant.mlb.com/"},"menuItems":[]},{"itemId":"b9d0ae31-f31d-449b-82fb-5a77f59293ba","text":"Top Prospect Stats","properties":{"link":"/prospects/stats/top-prospects?type=all&minPA=1″},"menuItems":[]}]},{"itemId":"6af88ec1-9bfe-4494-abc0-898dc919a081″,"text":"Standings","properties":{"link":"https://www.mlb.com/standings","customProperties":"amp:true;"},"menuItems":[]},{"itemId":"15179b67-af8e-42a1-964c-45944e1ab986″,"text":"Youth","properties":{"link":"https://www.mlb.com/youth-baseball-softball"},"menuItems":[{"itemId":"0a04e27f-bcb1-4901-acc0-a14e9ebc5852″,"text":"Play Ball","properties":{"link":"https://www.mlb.com/play-ball"},"menuItems":[]},{"itemId":"f989fcab-01fa-4d66-8e11-6640be070816″,"text":"Youth Baseball & Softball","properties":{"link":"https://www.mlb.com/youth-baseball-softball"},"menuItems":[]}]},{"itemId":"8c842eeb-dedd-430c-a452-57a740d5c3df","text":"Players","properties":{"link":"https://www.mlb.com/players","customProperties":"","icon":"group","visible":"true"},"menuItems":[{"itemId":"2983d4a7-0410-41fe-8b08-35c866b373d5″,"text":"Prospect Rankings","properties":{"link":"https://www.mlb.com/prospects"},"menuItems":[]},{"itemId":"1f929714-240b-4834-b859-8066a592fa8e","text":"Depth Charts","properties":{"link":"https://www.mlb.com/team/roster/depth-chart"},"menuItems":[]},{"itemId":"a07b01b6-397e-450e-bd8d-7e00c6dd2a80″,"text":"MLB Players Association","properties":{"link":"https://www.mlbplayers.com"},"menuItems":[]},{"itemId":"3de86763-c530-400b-a7de-1761c927d7bc","text":"Negro Leagues","properties":{"link":"https://www.mlb.com/history/negro-leagues"},"menuItems":[]}]},{"itemId":"98430c25-7924-4112-a70f-0b32fd31594f","text":"Teams","properties":{"link":"https://www.mlb.com/team","customProperties":"amp:true;module:teammodule;align:right;"},"menuItems":[{"itemId":"9191834c-54c4-40a7-8aac-9745d3666084″,"text":"Team Module","properties":{"customProperties":"module:teammodule;"},"menuItems":[]}]},{"itemId":"397b9e10-6d65-4fc0-bbe6-8d07f5e8d3a8″,"text":"ES","properties":{"link":"https://www.mlb.com/es","customProperties":"align:right;lang:es;label:Español","toolTip":"Español"},"menuItems":[{"itemId":"ceb83c80-eaf2-4dd4-bdc6-e23b1e11ae60″,"text":"日本語","properties":{"link":"http://www.mlb.jp/","customProperties":"lang:ja","visible":"false"},"menuItems":[]},{"itemId":"27ac6728-00c1-4965-963b-05d33268fb50″,"text":"한국어","properties":{"link":"https://www.mlbkor.com/","customProperties":"lang:ko","visible":"false"},"menuItems":[]}]}]},"locale":"en","reqPath":"/news/jennie-finch-ronnie-gajownik-host-event-on-women-in-sports-day","sharedNav":{"instanceId":"6c265854-d856-4f92-aea1-07dfe5cda020″,"name":"shared-nav","variables":[],"menuItems":[{"itemId":"93b3e9b2-65a9-4585-9185-03e255cb523c","text":"MLB.TV","properties":{"link":"https://www.mlb.com/tv?&affiliateId=clubMENU","icon":"watch","customProperties":"align:right;"},"menuItems":[{"itemId":"d54a2b21-9db9-4252-9ebe-e3a4b2a3cf83″,"text":"Watch & Listen Archives","properties":{"link":"https://www.mlb.com/live-stream-games?&affiliateId=clubMENU"},"menuItems":[]},{"itemId":"2d8d6ad8-dc2a-4971-9b12-f1853530c5d3″,"text":"Buy MLB.TV Offseason","properties":{"link":"https://www.mlb.com/live-stream-games/subscribe?&affiliateId=clubMENU"},"menuItems":[]},{"itemId":"38c2991b-6331-469b-bce7-c53ab3267bc6″,"text":"Buy MLB Audio","properties":{"link":"/live-stream-games/subscribe/mlb-audio?&affiliateId=clubMENU"},"menuItems":[]},{"itemId":"2f433cfb-699a-43bb-ab54-d3b4a7269d8e","text":"Watch MLB.TV Docs & Features","properties":{"link":"https://www.mlb.com/tv/featured?&affiliateId=clubMENU"},"menuItems":[]},{"itemId":"6254640c-2069-4447-822f-084d0a38f161″,"text":"MLB.TV Help Center","properties":{"link":"https://www.mlb.com/live-stream-games/help-center?&affiliateId=clubMENU"},"menuItems":[]}]},{"itemId":"d54d0be0-f610-4f8b-90ac-c246c361e2e2″,"text":"Fantasy","properties":{"link":"https://www.mlb.com/fantasy","customProperties":"","visible":"true"},"menuItems":[{"itemId":"5ec4bde4-6bc1-412b-a92b-6b7cb3b2f07c","text":"Yahoo Fantasy Baseball","properties":{"link":"http://yhoo.it/3aK5QQw","visible":"false","target":"_blank"},"menuItems":[]},{"itemId":"b2a63b51-03fc-423d-971e-1e566f6008f4″,"text":"MLB Rally","properties":{"link":"https://www.mlb.com/apps/rally","visible":"false"},"menuItems":[]},{"itemId":"f6929b88-632d-4a6f-ba73-8a64fccba1b0″,"text":"MLB Quick Pick","properties":{"link":"https://www.mlb.com/apps/rally/quickpick","visible":"false"},"menuItems":[]},{"itemId":"0ebe9e5d-3fc7-48d2-acb1-c33eb931b911″,"text":"MLB Beat the Streak","properties":{"link":"https://www.mlb.com/apps/beat-the-streak","visible":"false"},"menuItems":[]},{"itemId":"086bd307-a929-4414-9dd7-09bdac8d3f2e","text":"MLB MOONBLASTS Pick 'Em","properties":{"link":"https://www.mlb.com/sponsorship/ftx-moonblasts-pick-em","customProperties":"expires:1627754400″,"visible":"false"},"menuItems":[]},{"itemId":"14aa1d4b-0193-4670-a1fc-b4386d4977e8″,"text":"The Vault","properties":{"link":"https://www.mlb.com/the-vault","visible":"false"},"menuItems":[]},{"itemId":"4e0abdd4-8a0f-4bc5-838f-91dd2796041e","text":"MLB Home Run Derby","properties":{"link":"https://www.mlb.com/fantasy/home-run-derby"},"menuItems":[]},{"itemId":"7d8dfda7-345a-46fa-82dc-105068ba223e","text":"Season Pick 'Em","properties":{"link":"https://www.mlb.com/season-pick-em?affiliateId=spe-fantasynav-club-2021″,"visible":"false"},"menuItems":[]},{"itemId":"6eda396d-199b-4772-b3c9-c0b032513b6c","text":"MLB Pre-Pick (AUS)","properties":{"customProperties":"","link":"https://www.mlb.com/pre-pick/tab","visible":"false"},"menuItems":[]},{"itemId":"9f1ff266-0ed8-4adb-ba77-428d1871b237″,"text":"Closer Report","properties":{"link":"https://www.mlb.com/closer-report","visible":"false"},"menuItems":[]},{"itemId":"4c4f57bd-e31a-46c9-8f73-0fa2227451d3″,"text":"Prospect Rankings","properties":{"link":"https://www.mlb.com/prospects"},"menuItems":[]},{"itemId":"1ebe4dc3-2c6a-469f-be59-474fe14dbbd7″,"text":"MLB Champions","properties":{"link":"https://www.mlbc.app/?ref=mlbcom","target":"_blank","visible":"false"},"menuItems":[]}]},{"itemId":"d1f61f89-9fd0-4f03-be17-2c5e128711a4″,"text":"Apps","properties":{"link":"/apps"},"menuItems":[{"itemId":"83ac2ddf-414b-47d1-afec-ffacd068ab57″,"text":"MLB","properties":{"link":"/apps/mlb-app"},"menuItems":[]},{"itemId":"83dbba73-02ac-4ba0-bebf-2c62ef04c19e","text":"MLB Rally","properties":{"link":"https://www.mlb.com/apps/rally","visible":"false"},"menuItems":[]},{"itemId":"26fda476-348c-4f42-aa7c-92d1f9b1bf5c","text":"MLB Beat the Streak","properties":{"link":"https://www.mlb.com/apps/beat-the-streak","visible":"false"},"menuItems":[]},{"itemId":"e09e6978-fcf7-4c2f-8387-59d83b7be38e","text":"MLB Ballpark","properties":{"link":"/apps/ballpark"},"menuItems":[]},{"itemId":"86320a6b-11a1-4312-8eeb-a6c44f293f6c","text":"MLB Play","properties":{"link":"https://www.mlb.com/play"},"menuItems":[]},{"itemId":"5e7b8019-9484-4872-abd7-8b963cd5969e","text":"MiLB First Pitch","properties":{"link":"https://www.milb.com/about/first-pitch"},"menuItems":[]},{"itemId":"4fd8c1f8-a753-4501-916c-663390f1a566″,"text":"MLB Home Run Derby","properties":{"link":"https://www.mlb.com/fantasy/home-run-derby"},"menuItems":[]},{"itemId":"9d8dfe8b-be1a-4ebf-9509-6bd0165a868e","text":"MLB FAQs","properties":{"link":"/apps/mlb-app/faq-apple"},"menuItems":[]},{"itemId":"df4e8527-e357-4272-bcf7-61876ed9455d","text":"MLB Ballpark FAQs","properties":{"link":"/apps/ballpark/faq-apple","visible":"true"},"menuItems":[]},{"itemId":"0ee38329-4c3c-48f5-86c7-04a58c24c006″,"text":"MLB Play FAQs","properties":{"link":"https://www.mlb.com/help/play/frequently-asked-questions"},"menuItems":[]},{"itemId":"c2943c65-a843-437a-9ef4-4ccfe5be088f","text":"MLB Rally FAQs","properties":{"link":"https://www.mlb.com/apps/rally/faq-apple","visible":"false"},"menuItems":[]}]}]},"styleProps":{},"teamNameSlug":"","teamsData":[{"springLeague":{"id":114,"name":"Cactus League","link":"/api/v1/league/114″,"abbreviation":"CL"},"allStarStatus":"N","id":133,"name":"Oakland Athletics","link":"/api/v1/teams/133″,"season":2023,"venue":{"id":10,"name":"Oakland Coliseum","link":"/api/v1/venues/10″,"location":{"address1″:"7000 Coliseum Way","city":"Oakland","state":"California","stateAbbrev":"CA","postalCode":"94621″,"defaultCoordinates":{"latitude":37.751511,"longitude":-122.200698},"country":"USA","phone":"(510) 638-4900″},"timeZone":{"id":"America/Los_Angeles","offset":-8,"tz":"PST"},"active":true,"season":"2023″},"springVenue":{"id":2507,"link":"/api/v1/venues/2507″},"teamCode":"oak","fileCode":"oak","abbreviation":"OAK","teamName":"Athletics","locationName":"Oakland","firstYearOfPlay":"1901″,"league":{"id":103,"name":"American League","link":"/api/v1/league/103″},"division":{"id":200,"name":"American League West","link":"/api/v1/divisions/200″},"sport":{"id":1,"link":"/api/v1/sports/1″,"name":"Major League Baseball"},"shortName":"Oakland","franchiseName":"Oakland","clubName":"Athletics","active":true},{"springLeague":{"id":115,"name":"Grapefruit League","link":"/api/v1/league/115″,"abbreviation":"GL"},"allStarStatus":"N","id":134,"name":"Pittsburgh Pirates","link":"/api/v1/teams/134″,"season":2023,"venue":{"id":31,"name":"PNC Park","link":"/api/v1/venues/31″,"location":{"address1″:"115 Federal Street","city":"Pittsburgh","state":"Pennsylvania","stateAbbrev":"PA","postalCode":"15212″,"defaultCoordinates":{"latitude":40.446904,"longitude":-80.005753},"country":"USA","phone":"(412) 323-5000″},"timeZone":{"id":"America/New_York","offset":-5,"tz":"EST"},"active":true,"season":"2023″},"springVenue":{"id":2526,"link":"/api/v1/venues/2526″},"teamCode":"pit","fileCode":"pit","abbreviation":"PIT","teamName":"Pirates","locationName":"Pittsburgh","firstYearOfPlay":"1882″,"league":{"id":104,"name":"National League","link":"/api/v1/league/104″},"division":{"id":205,"name":"National League Central","link":"/api/v1/divisions/205″},"sport":{"id":1,"link":"/api/v1/sports/1″,"name":"Major League Baseball"},"shortName":"Pittsburgh","franchiseName":"Pittsburgh","clubName":"Pirates","active":true},{"springLeague":{"id":114,"name":"Cactus League","link":"/api/v1/league/114″,"abbreviation":"CL"},"allStarStatus":"N","id":135,"name":"San Diego Padres","link":"/api/v1/teams/135″,"season":2023,"venue":{"id":2680,"name":"Petco Park","link":"/api/v1/venues/2680″,"location":{"address1″:"100 Park Boulevard","city":"San Diego","state":"California","stateAbbrev":"CA","postalCode":"92101″,"defaultCoordinates":{"latitude":32.707861,"longitude":-117.157278},"country":"USA","phone":"(619) 795-5000″},"timeZone":{"id":"America/Los_Angeles","offset":-8,"tz":"PST"},"active":true,"season":"2023″},"springVenue":{"id":2530,"link":"/api/v1/venues/2530″},"teamCode":"sdn","fileCode":"sd","abbreviation":"SD","teamName":"Padres","locationName":"San Diego","firstYearOfPlay":"1968″,"league":{"id":104,"name":"National League","link":"/api/v1/league/104″},"division":{"id":203,"name":"National League West","link":"/api/v1/divisions/203″},"sport":{"id":1,"link":"/api/v1/sports/1″,"name":"Major League Baseball"},"shortName":"San Diego","franchiseName":"San Diego","clubName":"Padres","active":true},{"springLeague":{"id":114,"name":"Cactus League","link":"/api/v1/league/114″,"abbreviation":"CL"},"allStarStatus":"N","id":136,"name":"Seattle Mariners","link":"/api/v1/teams/136″,"season":2023,"venue":{"id":680,"name":"T-Mobile Park","link":"/api/v1/venues/680″,"location":{"address1″:"P.O. Box 4100″,"city":"Seattle","state":"Washington","stateAbbrev":"WA","postalCode":"98104″,"defaultCoordinates":{"latitude":47.591333,"longitude":-122.33251},"country":"USA","phone":"(206) 346-4000″},"timeZone":{"id":"America/Los_Angeles","offset":-8,"tz":"PST"},"active":true,"season":"2023″},"springVenue":{"id":2530,"link":"/api/v1/venues/2530″},"teamCode":"sea","fileCode":"sea","abbreviation":"SEA","teamName":"Mariners","locationName":"Seattle","firstYearOfPlay":"1977″,"league":{"id":103,"name":"American League","link":"/api/v1/league/103″},"division":{"id":200,"name":"American League West","link":"/api/v1/divisions/200″},"sport":{"id":1,"link":"/api/v1/sports/1″,"name":"Major League Baseball"},"shortName":"Seattle","franchiseName":"Seattle","clubName":"Mariners","active":true},{"springLeague":{"id":114,"name":"Cactus League","link":"/api/v1/league/114″,"abbreviation":"CL"},"allStarStatus":"N","id":137,"name":"San Francisco Giants","link":"/api/v1/teams/137″,"season":2023,"venue":{"id":2395,"name":"Oracle Park","link":"/api/v1/venues/2395″,"location":{"address1″:"24 Willie Mays Plaza","city":"San Francisco","state":"California","stateAbbrev":"CA","postalCode":"94107″,"defaultCoordinates":{"latitude":37.778383,"longitude":-122.389448},"country":"USA","phone":"(415) 972-2000″},"timeZone":{"id":"America/Los_Angeles","offset":-8,"tz":"PST"},"active":true,"season":"2023″},"springVenue":{"id":2532,"link":"/api/v1/venues/2532″},"teamCode":"sfn","fileCode":"sf","abbreviation":"SF","teamName":"Giants","locationName":"San Francisco","firstYearOfPlay":"1883″,"league":{"id":104,"name":"National League","link":"/api/v1/league/104″},"division":{"id":203,"name":"National League West","link":"/api/v1/divisions/203″},"sport":{"id":1,"link":"/api/v1/sports/1″,"name":"Major League Baseball"},"shortName":"San Francisco","franchiseName":"San Francisco","clubName":"Giants","active":true},{"springLeague":{"id":115,"name":"Grapefruit League","link":"/api/v1/league/115″,"abbreviation":"GL"},"allStarStatus":"N","id":138,"name":"St. Louis Cardinals","link":"/api/v1/teams/138″,"season":2023,"venue":{"id":2889,"name":"Busch Stadium","link":"/api/v1/venues/2889″,"location":{"address1″:"700 Clark Street","city":"St. Louis","state":"Missouri","stateAbbrev":"MO","postalCode":"63102″,"defaultCoordinates":{"latitude":38.62256667,"longitude":-90.19286667},"country":"USA","phone":"(314) 345-9600″},"timeZone":{"id":"America/Chicago","offset":-6,"tz":"CST"},"active":true,"season":"2023″},"springVenue":{"id":2520,"link":"/api/v1/venues/2520″},"teamCode":"sln","fileCode":"stl","abbreviation":"STL","teamName":"Cardinals","locationName":"St. Louis","firstYearOfPlay":"1892″,"league":{"id":104,"name":"National League","link":"/api/v1/league/104″},"division":{"id":205,"name":"National League Central","link":"/api/v1/divisions/205″},"sport":{"id":1,"link":"/api/v1/sports/1″,"name":"Major League Baseball"},"shortName":"St. Louis","franchiseName":"St. Louis","clubName":"Cardinals","active":true},{"springLeague":{"id":115,"name":"Grapefruit League","link":"/api/v1/league/115″,"abbreviation":"GL"},"allStarStatus":"N","id":139,"name":"Tampa Bay Rays","link":"/api/v1/teams/139″,"season":2023,"venue":{"id":12,"name":"Tropicana Field","link":"/api/v1/venues/12″,"location":{"address1″:"One Tropicana Drive","city":"St. Petersburg","state":"Florida","stateAbbrev":"FL","postalCode":"33705″,"defaultCoordinates":{"latitude":27.767778,"longitude":-82.6525},"country":"USA","phone":"(727) 825-3137″},"timeZone":{"id":"America/New_York","offset":-5,"tz":"EST"},"active":true,"season":"2023″},"springVenue":{"id":2534,"link":"/api/v1/venues/2534″},"teamCode":"tba","fileCode":"tb","abbreviation":"TB","teamName":"Rays","locationName":"St. Petersburg","firstYearOfPlay":"1996″,"league":{"id":103,"name":"American League","link":"/api/v1/league/103″},"division":{"id":201,"name":"American League East","link":"/api/v1/divisions/201″},"sport":{"id":1,"link":"/api/v1/sports/1″,"name":"Major League Baseball"},"shortName":"Tampa Bay","franchiseName":"Tampa Bay","clubName":"Rays","active":true},{"springLeague":{"id":114,"name":"Cactus League","link":"/api/v1/league/114″,"abbreviation":"CL"},"allStarStatus":"N","id":140,"name":"Texas Rangers","link":"/api/v1/teams/140″,"season":2023,"venue":{"id":5325,"name":"Globe Life Field","link":"/api/v1/venues/5325″,"location":{"address1″:"734 Stadium Drive","city":"Arlington","state":"Texas","stateAbbrev":"TX","postalCode":"76011″,"defaultCoordinates":{"latitude":32.747299,"longitude":-97.081818},"country":"USA","phone":"(817) 533-1972″},"timeZone":{"id":"America/Chicago","offset":-6,"tz":"CST"},"active":true,"season":"2023″},"springVenue":{"id":2603,"link":"/api/v1/venues/2603″},"teamCode":"tex","fileCode":"tex","abbreviation":"TEX","teamName":"Rangers","locationName":"Arlington","firstYearOfPlay":"1961″,"league":{"id":103,"name":"American League","link":"/api/v1/league/103″},"division":{"id":200,"name":"American League West","link":"/api/v1/divisions/200″},"sport":{"id":1,"link":"/api/v1/sports/1″,"name":"Major League Baseball"},"shortName":"Texas","franchiseName":"Texas","clubName":"Rangers","active":true},{"springLeague":{"id":115,"name":"Grapefruit League","link":"/api/v1/league/115″,"abbreviation":"GL"},"allStarStatus":"N","id":141,"name":"Toronto Blue Jays","link":"/api/v1/teams/141″,"season":2023,"venue":{"id":14,"name":"Rogers Centre","link":"/api/v1/venues/14″,"location":{"address1″:"1 Blue Jays Way, Suite 3200″,"city":"Toronto","state":"Ontario","stateAbbrev":"ON","postalCode":"M5V1J1″,"defaultCoordinates":{"latitude":43.64155,"longitude":-79.38915},"country":"Canada","phone":"(416) 341-1000″},"timeZone":{"id":"America/Toronto","offset":-5,"tz":"EST"},"active":true,"season":"2023″},"springVenue":{"id":2536,"link":"/api/v1/venues/2536″},"teamCode":"tor","fileCode":"tor","abbreviation":"TOR","teamName":"Blue Jays","locationName":"Toronto","firstYearOfPlay":"1977″,"league":{"id":103,"name":"American League","link":"/api/v1/league/103″},"division":{"id":201,"name":"American League East","link":"/api/v1/divisions/201″},"sport":{"id":1,"link":"/api/v1/sports/1″,"name":"Major League Baseball"},"shortName":"Toronto","franchiseName":"Toronto","clubName":"Blue Jays","active":true},{"springLeague":{"id":115,"name":"Grapefruit League","link":"/api/v1/league/115″,"abbreviation":"GL"},"allStarStatus":"N","id":142,"name":"Minnesota Twins","link":"/api/v1/teams/142″,"season":2023,"venue":{"id":3312,"name":"Target Field","link":"/api/v1/venues/3312″,"location":{"address1″:"1 Twins Way","city":"Minneapolis","state":"Minnesota","stateAbbrev":"MN","postalCode":"55403″,"defaultCoordinates":{"latitude":44.981829,"longitude":-93.277891},"country":"USA","phone":"(612) 659-3400″},"timeZone":{"id":"America/Chicago","offset":-6,"tz":"CST"},"active":true,"season":"2023″},"springVenue":{"id":2862,"link":"/api/v1/venues/2862″},"teamCode":"min","fileCode":"min","abbreviation":"MIN","teamName":"Twins","locationName":"Minneapolis","firstYearOfPlay":"1901″,"league":{"id":103,"name":"American League","link":"/api/v1/league/103″},"division":{"id":202,"name":"American League Central","link":"/api/v1/divisions/202″},"sport":{"id":1,"link":"/api/v1/sports/1″,"name":"Major League Baseball"},"shortName":"Minnesota","franchiseName":"Minnesota","clubName":"Twins","active":true},{"springLeague":{"id":115,"name":"Grapefruit League","link":"/api/v1/league/115″,"abbreviation":"GL"},"allStarStatus":"N","id":143,"name":"Philadelphia Phillies","link":"/api/v1/teams/143″,"season":2023,"venue":{"id":2681,"name":"Citizens Bank Park","link":"/api/v1/venues/2681″,"location":{"address1″:"One Citizens Bank Way","city":"Philadelphia","state":"Pennsylvania","stateAbbrev":"PA","postalCode":"19148″,"defaultCoordinates":{"latitude":39.90539086,"longitude":-75.16716957},"country":"USA","phone":"(215) 463-6000″},"timeZone":{"id":"America/New_York","offset":-5,"tz":"EST"},"active":true,"season":"2023″},"springVenue":{"id":2700,"link":"/api/v1/venues/2700″},"teamCode":"phi","fileCode":"phi","abbreviation":"PHI","teamName":"Phillies","locationName":"Philadelphia","firstYearOfPlay":"1883″,"league":{"id":104,"name":"National League","link":"/api/v1/league/104″},"division":{"id":204,"name":"National League East","link":"/api/v1/divisions/204″},"sport":{"id":1,"link":"/api/v1/sports/1″,"name":"Major League Baseball"},"shortName":"Philadelphia","franchiseName":"Philadelphia","clubName":"Phillies","active":true},{"springLeague":{"id":115,"name":"Grapefruit League","link":"/api/v1/league/115″,"abbreviation":"GL"},"allStarStatus":"N","id":144,"name":"Atlanta Braves","link":"/api/v1/teams/144″,"season":2023,"venue":{"id":4705,"name":"Truist Park","link":"/api/v1/venues/4705″,"location":{"address1″:"755 Battery Avenue","city":"Atlanta","state":"Georgia","stateAbbrev":"GA","postalCode":"30339″,"defaultCoordinates":{"latitude":33.890672,"longitude":-84.467641},"country":"USA"},"timeZone":{"id":"America/New_York","offset":-5,"tz":"EST"},"active":true,"season":"2023″},"springVenue":{"id":5380,"link":"/api/v1/venues/5380″},"teamCode":"atl","fileCode":"atl","abbreviation":"ATL","teamName":"Braves","locationName":"Atlanta","firstYearOfPlay":"1871″,"league":{"id":104,"name":"National League","link":"/api/v1/league/104″},"division":{"id":204,"name":"National League East","link":"/api/v1/divisions/204″},"sport":{"id":1,"link":"/api/v1/sports/1″,"name":"Major League Baseball"},"shortName":"Atlanta","franchiseName":"Atlanta","clubName":"Braves","active":true},{"springLeague":{"id":114,"name":"Cactus League","link":"/api/v1/league/114″,"abbreviation":"CL"},"allStarStatus":"N","id":145,"name":"Chicago White Sox","link":"/api/v1/teams/145″,"season":2023,"venue":{"id":4,"name":"Guaranteed Rate Field","link":"/api/v1/venues/4″,"location":{"address1″:"333 West 35th Street","city":"Chicago","state":"Illinois","stateAbbrev":"IL","postalCode":"60616″,"defaultCoordinates":{"latitude":41.83,"longitude":-87.634167},"country":"USA","phone":"(312) 674-1000″},"timeZone":{"id":"America/Chicago","offset":-6,"tz":"CST"},"active":true,"season":"2023″},"springVenue":{"id":3809,"link":"/api/v1/venues/3809″},"teamCode":"cha","fileCode":"cws","abbreviation":"CWS","teamName":"White Sox","locationName":"Chicago","firstYearOfPlay":"1901″,"league":{"id":103,"name":"American League","link":"/api/v1/league/103″},"division":{"id":202,"name":"American League Central","link":"/api/v1/divisions/202″},"sport":{"id":1,"link":"/api/v1/sports/1″,"name":"Major League Baseball"},"shortName":"Chi White Sox","franchiseName":"Chicago","clubName":"White Sox","active":true},{"springLeague":{"id":115,"name":"Grapefruit League","link":"/api/v1/league/115″,"abbreviation":"GL"},"allStarStatus":"N","id":146,"name":"Miami Marlins","link":"/api/v1/teams/146″,"season":2023,"venue":{"id":4169,"name":"loanDepot park","link":"/api/v1/venues/4169″,"location":{"address1″:"501 Marlins Way","city":"Miami","state":"Florida","stateAbbrev":"FL","postalCode":"33125″,"defaultCoordinates":{"latitude":25.77796236,"longitude":-80.21951795},"country":"USA"},"timeZone":{"id":"America/New_York","offset":-5,"tz":"EST"},"active":true,"season":"2023″},"springVenue":{"id":2520,"link":"/api/v1/venues/2520″},"teamCode":"mia","fileCode":"mia","abbreviation":"MIA","teamName":"Marlins","locationName":"Miami","firstYearOfPlay":"1991″,"league":{"id":104,"name":"National League","link":"/api/v1/league/104″},"division":{"id":204,"name":"National League East","link":"/api/v1/divisions/204″},"sport":{"id":1,"link":"/api/v1/sports/1″,"name":"Major League Baseball"},"shortName":"Miami","franchiseName":"Miami","clubName":"Marlins","active":true},{"springLeague":{"id":115,"name":"Grapefruit League","link":"/api/v1/league/115″,"abbreviation":"GL"},"allStarStatus":"N","id":147,"name":"New York Yankees","link":"/api/v1/teams/147″,"season":2023,"venue":{"id":3313,"name":"Yankee Stadium","link":"/api/v1/venues/3313″,"location":{"address1″:"One East 161st Street","city":"Bronx","state":"New York","stateAbbrev":"NY","postalCode":"10451″,"defaultCoordinates":{"latitude":40.82919482,"longitude":-73.9264977},"country":"USA","phone":"(718) 293-4300″},"timeZone":{"id":"America/New_York","offset":-5,"tz":"EST"},"active":true,"season":"2023″},"springVenue":{"id":2523,"link":"/api/v1/venues/2523″},"teamCode":"nya","fileCode":"nyy","abbreviation":"NYY","teamName":"Yankees","locationName":"Bronx","firstYearOfPlay":"1903″,"league":{"id":103,"name":"American League","link":"/api/v1/league/103″},"division":{"id":201,"name":"American League East","link":"/api/v1/divisions/201″},"sport":{"id":1,"link":"/api/v1/sports/1″,"name":"Major League Baseball"},"shortName":"NY Yankees","franchiseName":"New York","clubName":"Yankees","active":true},{"springLeague":{"id":114,"name":"Cactus League","link":"/api/v1/league/114″,"abbreviation":"CL"},"allStarStatus":"N","id":158,"name":"Milwaukee Brewers","link":"/api/v1/teams/158″,"season":2023,"venue":{"id":32,"name":"American Family Field","link":"/api/v1/venues/32″,"location":{"address1″:"One Brewers Way","city":"Milwaukee","state":"Wisconsin","stateAbbrev":"WI","postalCode":"53214″,"defaultCoordinates":{"latitude":43.02838,"longitude":-87.97099},"country":"USA","phone":"(414) 902-4400″},"timeZone":{"id":"America/Chicago","offset":-6,"tz":"CST"},"active":true,"season":"2023″},"springVenue":{"id":2518,"link":"/api/v1/venues/2518″},"teamCode":"mil","fileCode":"mil","abbreviation":"MIL","teamName":"Brewers","locationName":"Milwaukee","firstYearOfPlay":"1968″,"league":{"id":104,"name":"National League","link":"/api/v1/league/104″},"division":{"id":205,"name":"National League Central","link":"/api/v1/divisions/205″},"sport":{"id":1,"link":"/api/v1/sports/1″,"name":"Major League Baseball"},"shortName":"Milwaukee","franchiseName":"Milwaukee","clubName":"Brewers","active":true},{"springLeague":{"id":114,"name":"Cactus League","link":"/api/v1/league/114″,"abbreviation":"CL"},"allStarStatus":"N","id":108,"name":"Los Angeles Angels","link":"/api/v1/teams/108″,"season":2023,"venue":{"id":1,"name":"Angel Stadium","link":"/api/v1/venues/1″,"location":{"address1″:"2000 Gene Autry Way","city":"Anaheim","state":"California","stateAbbrev":"CA","postalCode":"92806″,"defaultCoordinates":{"latitude":33.80019044,"longitude":-117.8823996},"country":"USA","phone":"(714) 940-2000″},"timeZone":{"id":"America/Los_Angeles","offset":-8,"tz":"PST"},"active":true,"season":"2023″},"springVenue":{"id":2500,"link":"/api/v1/venues/2500″},"teamCode":"ana","fileCode":"ana","abbreviation":"LAA","teamName":"Angels","locationName":"Anaheim","firstYearOfPlay":"1961″,"league":{"id":103,"name":"American League","link":"/api/v1/league/103″},"division":{"id":200,"name":"American League West","link":"/api/v1/divisions/200″},"sport":{"id":1,"link":"/api/v1/sports/1″,"name":"Major League Baseball"},"shortName":"LA Angels","franchiseName":"Los Angeles","clubName":"Angels","active":true},{"springLeague":{"id":114,"name":"Cactus League","link":"/api/v1/league/114″,"abbreviation":"CL"},"allStarStatus":"N","id":109,"name":"Arizona Diamondbacks","link":"/api/v1/teams/109″,"season":2023,"venue":{"id":15,"name":"Chase Field","link":"/api/v1/venues/15″,"location":{"address1″:"401 East Jefferson Street","city":"Phoenix","state":"Arizona","stateAbbrev":"AZ","postalCode":"85004″,"defaultCoordinates":{"latitude":33.445302,"longitude":-112.066687},"country":"USA","phone":"(602) 462-6500″},"timeZone":{"id":"America/Phoenix","offset":-7,"tz":"MST"},"active":true,"season":"2023″},"springVenue":{"id":4249,"link":"/api/v1/venues/4249″},"teamCode":"ari","fileCode":"ari","abbreviation":"AZ","teamName":"D-backs","locationName":"Phoenix","firstYearOfPlay":"1996″,"league":{"id":104,"name":"National League","link":"/api/v1/league/104″},"division":{"id":203,"name":"National League West","link":"/api/v1/divisions/203″},"sport":{"id":1,"link":"/api/v1/sports/1″,"name":"Major League Baseball"},"shortName":"Arizona","franchiseName":"Arizona","clubName":"Diamondbacks","active":true},{"springLeague":{"id":115,"name":"Grapefruit League","link":"/api/v1/league/115″,"abbreviation":"GL"},"allStarStatus":"N","id":110,"name":"Baltimore Orioles","link":"/api/v1/teams/110″,"season":2023,"venue":{"id":2,"name":"Oriole Park at Camden Yards","link":"/api/v1/venues/2″,"location":{"address1″:"333 West Camden Street","city":"Baltimore","state":"Maryland","stateAbbrev":"MD","postalCode":"21201″,"defaultCoordinates":{"latitude":39.283787,"longitude":-76.621689},"country":"USA","phone":"(410) 685-9800″},"timeZone":{"id":"America/New_York","offset":-5,"tz":"EST"},"active":true,"season":"2023″},"springVenue":{"id":2508,"link":"/api/v1/venues/2508″},"teamCode":"bal","fileCode":"bal","abbreviation":"BAL","teamName":"Orioles","locationName":"Baltimore","firstYearOfPlay":"1901″,"league":{"id":103,"name":"American League","link":"/api/v1/league/103″},"division":{"id":201,"name":"American League East","link":"/api/v1/divisions/201″},"sport":{"id":1,"link":"/api/v1/sports/1″,"name":"Major League Baseball"},"shortName":"Baltimore","franchiseName":"Baltimore","clubName":"Orioles","active":true},{"springLeague":{"id":115,"name":"Grapefruit League","link":"/api/v1/league/115″,"abbreviation":"GL"},"allStarStatus":"N","id":111,"name":"Boston Red Sox","link":"/api/v1/teams/111″,"season":2023,"venue":{"id":3,"name":"Fenway Park","link":"/api/v1/venues/3″,"location":{"address1″:"4 Yawkey Way","city":"Boston","state":"Massachusetts","stateAbbrev":"MA","postalCode":"2215″,"defaultCoordinates":{"latitude":42.346456,"longitude":-71.097441},"country":"USA","phone":"(617) 267-9440″},"timeZone":{"id":"America/New_York","offset":-5,"tz":"EST"},"active":true,"season":"2023″},"springVenue":{"id":4309,"link":"/api/v1/venues/4309″},"teamCode":"bos","fileCode":"bos","abbreviation":"BOS","teamName":"Red Sox","locationName":"Boston","firstYearOfPlay":"1901″,"league":{"id":103,"name":"American League","link":"/api/v1/league/103″},"division":{"id":201,"name":"American League East","link":"/api/v1/divisions/201″},"sport":{"id":1,"link":"/api/v1/sports/1″,"name":"Major League Baseball"},"shortName":"Boston","franchiseName":"Boston","clubName":"Red Sox","active":true},{"springLeague":{"id":114,"name":"Cactus League","link":"/api/v1/league/114″,"abbreviation":"CL"},"allStarStatus":"N","id":112,"name":"Chicago Cubs","link":"/api/v1/teams/112″,"season":2023,"venue":{"id":17,"name":"Wrigley Field","link":"/api/v1/venues/17″,"location":{"address1″:"1060 West Addison","city":"Chicago","state":"Illinois","stateAbbrev":"IL","postalCode":"60613-4397″,"defaultCoordinates":{"latitude":41.948171,"longitude":-87.655503},"country":"USA","phone":"(773) 404-2827″},"timeZone":{"id":"America/Chicago","offset":-6,"tz":"CST"},"active":true,"season":"2023″},"springVenue":{"id":4629,"link":"/api/v1/venues/4629″},"teamCode":"chn","fileCode":"chc","abbreviation":"CHC","teamName":"Cubs","locationName":"Chicago","firstYearOfPlay":"1874″,"league":{"id":104,"name":"National League","link":"/api/v1/league/104″},"division":{"id":205,"name":"National League Central","link":"/api/v1/divisions/205″},"sport":{"id":1,"link":"/api/v1/sports/1″,"name":"Major League Baseball"},"shortName":"Chi Cubs","franchiseName":"Chicago","clubName":"Cubs","active":true},{"springLeague":{"id":114,"name":"Cactus League","link":"/api/v1/league/114″,"abbreviation":"CL"},"allStarStatus":"N","id":113,"name":"Cincinnati Reds","link":"/api/v1/teams/113″,"season":2023,"venue":{"id":2602,"name":"Great American Ball Park","link":"/api/v1/venues/2602″,"location":{"address1″:"100 Main Street","city":"Cincinnati","state":"Ohio","stateAbbrev":"OH","postalCode":"45202-4109″,"defaultCoordinates":{"latitude":39.097389,"longitude":-84.506611},"country":"USA","phone":"(513) 765-7000″},"timeZone":{"id":"America/New_York","offset":-5,"tz":"EST"},"active":true,"season":"2023″},"springVenue":{"id":3834,"link":"/api/v1/venues/3834″},"teamCode":"cin","fileCode":"cin","abbreviation":"CIN","teamName":"Reds","locationName":"Cincinnati","firstYearOfPlay":"1882″,"league":{"id":104,"name":"National League","link":"/api/v1/league/104″},"division":{"id":205,"name":"National League Central","link":"/api/v1/divisions/205″},"sport":{"id":1,"link":"/api/v1/sports/1″,"name":"Major League Baseball"},"shortName":"Cincinnati","franchiseName":"Cincinnati","clubName":"Reds","active":true},{"springLeague":{"id":114,"name":"Cactus League","link":"/api/v1/league/114″,"abbreviation":"CL"},"allStarStatus":"N","id":114,"name":"Cleveland Guardians","link":"/api/v1/teams/114″,"season":2023,"venue":{"id":5,"name":"Progressive Field","link":"/api/v1/venues/5″,"location":{"address1″:"2401 Ontario Street","city":"Cleveland","state":"Ohio","stateAbbrev":"OH","postalCode":"44115″,"defaultCoordinates":{"latitude":41.495861,"longitude":-81.685255},"country":"USA","phone":"(216) 420-4200″},"timeZone":{"id":"America/New_York","offset":-5,"tz":"EST"},"active":true,"season":"2023″},"springVenue":{"id":3834,"link":"/api/v1/venues/3834″},"teamCode":"cle","fileCode":"cle","abbreviation":"CLE","teamName":"Guardians","locationName":"Cleveland","firstYearOfPlay":"1901″,"league":{"id":103,"name":"American League","link":"/api/v1/league/103″},"division":{"id":202,"name":"American League Central","link":"/api/v1/divisions/202″},"sport":{"id":1,"link":"/api/v1/sports/1″,"name":"Major League Baseball"},"shortName":"Cleveland","franchiseName":"Cleveland","clubName":"Guardians","active":true},{"springLeague":{"id":114,"name":"Cactus League","link":"/api/v1/league/114″,"abbreviation":"CL"},"allStarStatus":"N","id":115,"name":"Colorado Rockies","link":"/api/v1/teams/115″,"season":2023,"venue":{"id":19,"name":"Coors Field","link":"/api/v1/venues/19″,"location":{"address1″:"2001 Blake Street","city":"Denver","state":"Colorado","stateAbbrev":"CO","postalCode":"80205-2000″,"defaultCoordinates":{"latitude":39.756042,"longitude":-104.994136},"country":"USA","phone":"(303) 292-0200″},"timeZone":{"id":"America/Denver","offset":-7,"tz":"MST"},"active":true,"season":"2023″},"springVenue":{"id":4249,"link":"/api/v1/venues/4249″},"teamCode":"col","fileCode":"col","abbreviation":"COL","teamName":"Rockies","locationName":"Denver","firstYearOfPlay":"1992″,"league":{"id":104,"name":"National League","link":"/api/v1/league/104″},"division":{"id":203,"name":"National League West","link":"/api/v1/divisions/203″},"sport":{"id":1,"link":"/api/v1/sports/1″,"name":"Major League Baseball"},"shortName":"Colorado","franchiseName":"Colorado","clubName":"Rockies","active":true},{"springLeague":{"id":115,"name":"Grapefruit League","link":"/api/v1/league/115″,"abbreviation":"GL"},"allStarStatus":"N","id":116,"name":"Detroit Tigers","link":"/api/v1/teams/116″,"season":2023,"venue":{"id":2394,"name":"Comerica Park","link":"/api/v1/venues/2394″,"location":{"address1″:"2100 Woodward Avenue","city":"Detroit","state":"Michigan","stateAbbrev":"MI","postalCode":"48201″,"defaultCoordinates":{"latitude":42.3391151,"longitude":-83.048695},"country":"USA","phone":"(313) 471-2000″},"timeZone":{"id":"America/Detroit","offset":-5,"tz":"EST"},"active":true,"season":"2023″},"springVenue":{"id":2511,"link":"/api/v1/venues/2511″},"teamCode":"det","fileCode":"det","abbreviation":"DET","teamName":"Tigers","locationName":"Detroit","firstYearOfPlay":"1901″,"league":{"id":103,"name":"American League","link":"/api/v1/league/103″},"division":{"id":202,"name":"American League Central","link":"/api/v1/divisions/202″},"sport":{"id":1,"link":"/api/v1/sports/1″,"name":"Major League Baseball"},"shortName":"Detroit","franchiseName":"Detroit","clubName":"Tigers","active":true},{"springLeague":{"id":115,"name":"Grapefruit League","link":"/api/v1/league/115″,"abbreviation":"GL"},"allStarStatus":"N","id":117,"name":"Houston Astros","link":"/api/v1/teams/117″,"season":2023,"venue":{"id":2392,"name":"Minute Maid Park","link":"/api/v1/venues/2392″,"location":{"address1″:"501 Crawford Street","city":"Houston","state":"Texas","stateAbbrev":"TX","postalCode":"77002″,"defaultCoordinates":{"latitude":29.756967,"longitude":-95.355509},"country":"USA","phone":"(713) 259-8000″},"timeZone":{"id":"America/Chicago","offset":-6,"tz":"CST"},"active":true,"season":"2023″},"springVenue":{"id":5000,"link":"/api/v1/venues/5000″},"teamCode":"hou","fileCode":"hou","abbreviation":"HOU","teamName":"Astros","locationName":"Houston","firstYearOfPlay":"1962″,"league":{"id":103,"name":"American League","link":"/api/v1/league/103″},"division":{"id":200,"name":"American League West","link":"/api/v1/divisions/200″},"sport":{"id":1,"link":"/api/v1/sports/1″,"name":"Major League Baseball"},"shortName":"Houston","franchiseName":"Houston","clubName":"Astros","active":true},{"springLeague":{"id":114,"name":"Cactus League","link":"/api/v1/league/114″,"abbreviation":"CL"},"allStarStatus":"N","id":118,"name":"Kansas City Royals","link":"/api/v1/teams/118″,"season":2023,"venue":{"id":7,"name":"Kauffman Stadium","link":"/api/v1/venues/7″,"location":{"address1″:"One Royal Way","city":"Kansas City","state":"Missouri","stateAbbrev":"MO","postalCode":"64129″,"defaultCoordinates":{"latitude":39.051567,"longitude":-94.480483},"country":"USA","phone":"(816) 921-8000″},"timeZone":{"id":"America/Chicago","offset":-6,"tz":"CST"},"active":true,"season":"2023″},"springVenue":{"id":2603,"link":"/api/v1/venues/2603″},"teamCode":"kca","fileCode":"kc","abbreviation":"KC","teamName":"Royals","locationName":"Kansas City","firstYearOfPlay":"1968″,"league":{"id":103,"name":"American League","link":"/api/v1/league/103″},"division":{"id":202,"name":"American League Central","link":"/api/v1/divisions/202″},"sport":{"id":1,"link":"/api/v1/sports/1″,"name":"Major League Baseball"},"shortName":"Kansas City","franchiseName":"Kansas City","clubName":"Royals","active":true},{"springLeague":{"id":114,"name":"Cactus League","link":"/api/v1/league/114″,"abbreviation":"CL"},"allStarStatus":"N","id":119,"name":"Los Angeles Dodgers","link":"/api/v1/teams/119″,"season":2023,"venue":{"id":22,"name":"Dodger Stadium","link":"/api/v1/venues/22″,"location":{"address1″:"1000 Vin Scully Avenue","city":"Los Angeles","state":"California","stateAbbrev":"CA","postalCode":"90012-1199″,"defaultCoordinates":{"latitude":34.07368,"longitude":-118.24053},"country":"USA","phone":"(323) 224-1500″},"timeZone":{"id":"America/Los_Angeles","offset":-8,"tz":"PST"},"active":true,"season":"2023″},"springVenue":{"id":3809,"link":"/api/v1/venues/3809″},"teamCode":"lan","fileCode":"la","abbreviation":"LAD","teamName":"Dodgers","locationName":"Los Angeles","firstYearOfPlay":"1884″,"league":{"id":104,"name":"National League","link":"/api/v1/league/104″},"division":{"id":203,"name":"National League West","link":"/api/v1/divisions/203″},"sport":{"id":1,"link":"/api/v1/sports/1″,"name":"Major League Baseball"},"shortName":"LA Dodgers","franchiseName":"Los Angeles","clubName":"Dodgers","active":true},{"springLeague":{"id":115,"name":"Grapefruit League","link":"/api/v1/league/115″,"abbreviation":"GL"},"allStarStatus":"N","id":120,"name":"Washington Nationals","link":"/api/v1/teams/120″,"season":2023,"venue":{"id":3309,"name":"Nationals Park","link":"/api/v1/venues/3309″,"location":{"address1″:"1500 South Capitol Street, SE","city":"Washington","state":"District of Columbia","stateAbbrev":"DC","postalCode":"20003-1507″,"defaultCoordinates":{"latitude":38.872861,"longitude":-77.007501},"country":"USA","phone":"(202) 349-0400″},"timeZone":{"id":"America/New_York","offset":-5,"tz":"EST"},"active":true,"season":"2023″},"springVenue":{"id":5000,"link":"/api/v1/venues/5000″},"teamCode":"was","fileCode":"was","abbreviation":"WSH","teamName":"Nationals","locationName":"Washington","firstYearOfPlay":"1968″,"league":{"id":104,"name":"National League","link":"/api/v1/league/104″},"division":{"id":204,"name":"National League East","link":"/api/v1/divisions/204″},"sport":{"id":1,"link":"/api/v1/sports/1″,"name":"Major League Baseball"},"shortName":"Washington","franchiseName":"Washington","clubName":"Nationals","active":true},{"springLeague":{"id":115,"name":"Grapefruit League","link":"/api/v1/league/115″,"abbreviation":"GL"},"allStarStatus":"N","id":121,"name":"New York Mets","link":"/api/v1/teams/121″,"season":2023,"venue":{"id":3289,"name":"Citi Field","link":"/api/v1/venues/3289″,"location":{"address1″:"Citi Field","city":"Flushing","state":"New York","stateAbbrev":"NY","postalCode":"11368″,"defaultCoordinates":{"latitude":40.75753012,"longitude":-73.84559155},"country":"USA","phone":"(718) 507-6387″},"timeZone":{"id":"America/New_York","offset":-5,"tz":"EST"},"active":true,"season":"2023″},"springVenue":{"id":2856,"link":"/api/v1/venues/2856″},"teamCode":"nyn","fileCode":"nym","abbreviation":"NYM","teamName":"Mets","locationName":"Flushing","firstYearOfPlay":"1962″,"league":{"id":104,"name":"National League","link":"/api/v1/league/104″},"division":{"id":204,"name":"National League East","link":"/api/v1/divisions/204″},"sport":{"id":1,"link":"/api/v1/sports/1″,"name":"Major League Baseball"},"shortName":"NY Mets","franchiseName":"New York","clubName":"Mets","active":true}]},"isApp":false,"isCookieNoTrackQueryParam":false,"isPremiumQueryParam":false,"lang":"en","newsletterServiceUrl":"https://us-central1-mlb-webeng-prod-39c3.cloudfunctions.net/email-newsletter","queryString":"","shareOptions":{"shareUrl":"https://www.mlb.com/news/jennie-finch-ronnie-gajownik-host-event-on-women-in-sports-day","twitterHandle":"mlb"},"storySlug":"jennie-finch-ronnie-gajownik-host-event-on-women-in-sports-day","topicSlug":"","userAgent":"Mozilla/5.0 (Macintosh; Intel Mac OS X 10_14_6) AppleWebKit/537.36 (KHTML, like Gecko) Chrome/83.0.4103.116 Safari/537.36″,"googleTagManager":"GTM-TGJ9RZ"}}
window.adobeAnalytics = {"reportingSuiteId":"mlbglobal08,mlbcom08″,"linkInternalFilters":"mlb"}
window.globalState = {"tracking_title":"Major League Baseball","lang":"en"}
window.appId = "
/*–>*/
It was the first time this winter that New York City saw snow on the ground, but if you were inside the Field House at Chelsea Piers, you could be forgiven if you thought it was the middle of spring. That's because plenty of baseball and softball action was going on, with dozens of children from the nearby Guardian Angel School swinging, catching, and running around — all under the watchful eye of USA softball superstar Jennie Finch, new Hillsboro Hops manager Ronnie Gajownik and members of the Fordham University softball team.
"We have about 80 kids coming in, who just get to play ball," Finch told MLB Network. "So, we're gonna be playing some wiffle ball, gonna be running around, just having fun and introducing these kids to the game of baseball."
While it's always a good idea to get out a bat and a ball, Wednesday's event was part of a bigger celebration: It was National Girls and Women in Sports Day.
It's a day that resonates with Gajownik, who recently became just the second woman to manage a team in the Minor Leagues after the Yankees' Rachel Balkovec. She had trouble envisioning a future in baseball because there weren't many people for her to follow in their footsteps.
"The first time I'd ever heard of even the women's national baseball team was 2011," Gajownik said. "I mean, I was a freshman in college that year. So there definitely wasn't anything [like this]."
Beyond just offering instruction and an introduction to the sport, the day was also important so the children could see a path forward, no matter what they may want to do with their future. 
"It's definitely a privilege," Gajownik said about being a role model for everyone on hand. "That's something that I take with me a lot. Because again, growing up, I didn't really have that. So, the fact that you can have these little girls and also these little boys see what women are doing and what we're capable of doing."
"[It's] obviously a special day with it being National Girls and Women in Sports Day," Melissa Inouye, head coach of Fordham softball — a position she dreamed of holding when she was still in elementary school — said. "It's been awesome to see the kids running around. At this age — I think a lot of them are around eight, nine years old — which is the age I started seriously playing sports, so it's good interaction."
The day was also a reminder that there are opportunities in both baseball and softball, and your gender no longer is the deciding factor on which to participate in.
"I remember my dad putting me into softball," Gajownik said. "And I remember looking over to the baseball field and seeing all my old teammates. I remember being really upset because I wanted to be over there with them. Obviously, I got used to it because I had to. At that time, it was softball or bust. But I was always a really big baseball fan. I grew up a Chicago Cubs fan, took my dad to a Chicago Cubs game for his birthday one year. It just was never an option anymore."
"I think it's huge having [Finch and Gajownik] come and show their faces," senior outfielder Michaela Carter said. "I think that especially to females — softball or within baseball — I think it's huge to show these young kids that no matter who you are, whatever gender you are, you're able to make it to these places. And I think it's really exciting for them."
Of course, you can't remake the sport in a single day — and for that, Finch has a lot of hope for what programs like Play Ball and MLB Develops can offer.
"We have such an incredible staff and development crew — we have the Breakthrough Series," Finch said. "So, we bring girls in. And we're truly investing in every area of their life, from nutrition to getting them ready for college to anything that we possibly can and exposing them to women in the game that have done and played at every single level."
When Gajownik reports for duty later this winter and starts her managerial career, she already has a vision of what she wants it to look like. Her advice works whether you're a professional ballplayer trying to reach the Majors, or maybe a young kid just getting their first taste of the sport.
"These guys want to get to the big leagues, and they want us to help them. We're not there just for them, we're there with them," Gajownik said. "Having that vulnerability of 'Hey, this is something that you're really good at. Maybe this is something that you can get a little bit better at. All right, this area — this is something you can get a little bit better at.' It's just showing them that it's okay to fail, that's not anything negative to do with you. We're all human. There's always things that we can get better at, and we're going to help them get better this season."