Politics
Joe Biden snaps at Coast Guard graduates: 'You're a really dull class'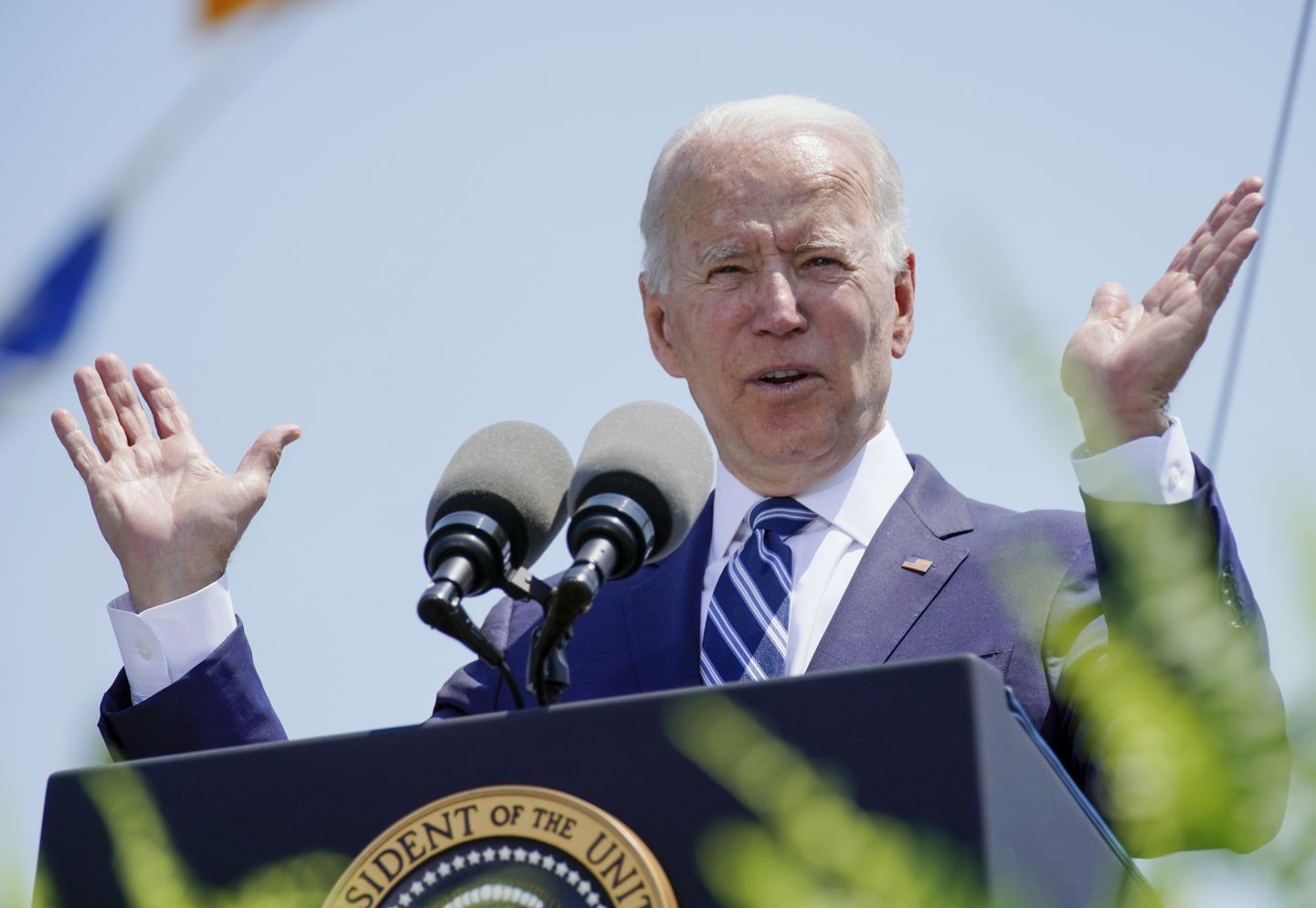 President Biden snapped at graduates who declined to clap during his commencement address at the 2021 U.S. Coast Guard Academy in Connecticut on Wednesday.
Mr. Biden was talking about the importance of the Coast Guard in times of war when one of his lines fell flat among the graduates.
"I can only assume that you will enjoy educating your family about how the Coast Guard is 'the hard nucleus around the Navy forms in times of war,'" he said.
"You're a really dull class," he added, resting his elbows on the podium. "I mean, come on, man. Is the sun getting to you? I would think you'd have an opportunity when I said that about the Navy, you'd clap."
The crowd finally clapped.
"All kidding aside," the president continued, "being here together is a victory in and of itself — an important mark in the progress we've made to turn the tide of this pandemic." 
Mr. Biden said the Coast Guard is as vital as ever given the importance of areas like the South China Sea, the Arabian Gulf, and the Arctic in allowing for the unimpeded flow of global commerce.
"You're the most progressive, best educated, least prejudiced, most open generation in American history," he said. "We need you badly. You're ready. It's time to get underway." 
UNBELIEVABLE: President and Commander in Chief Joe Biden criticizes United States Coast Guard graduates as "dull" when they don't clap during his commencement address. pic.twitter.com/7e1UeReQMC

— Steve Guest (@SteveGuest) May 19, 2021
• David Sherfinski contributed to this article.