India
Kejriwal's Lakshmi-Ganesh comment triggers political row; AAP insiders highlight larger strategy | India News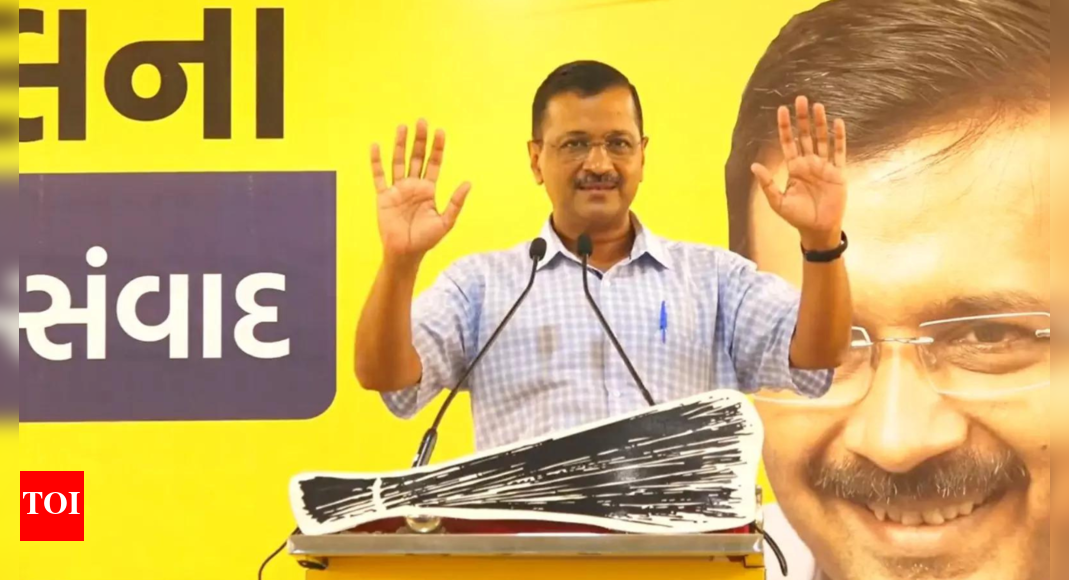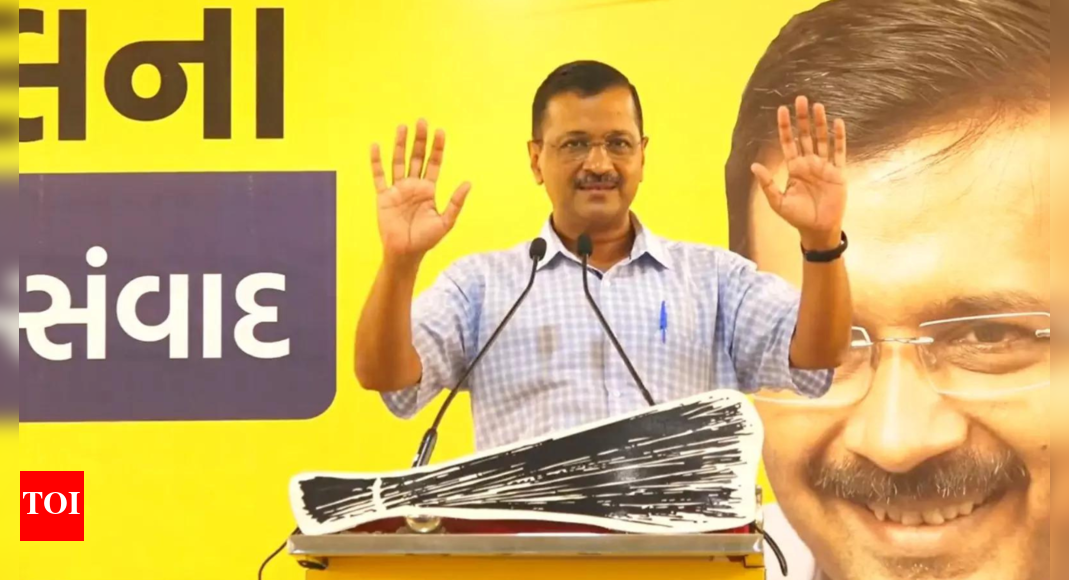 NEW DELHI: Delhi chief minister Arvind Kejriwal's appeal to Prime Minister Narendra Modi and the Union government to put pictures of Hindu deities Lakshmi and Ganesh alongside Mahatma Gandhi on fresh currency notes triggered a political row on Wednesday.
While the Bharatiya Janata Party (BJP) called it a "face-saving" strategy ahead of upcoming elections in Gujarat and Himachal Pradesh, the Congress called it "vote politics". The Aam Aadmi Party (AAP) hit back asking why its political opponents are criticising party chief Kejriwal's appeal that is aimed at "economic prosperity" of the country.
"Their (AAP) party leaders and ministers have abused Hindu deities and they continue to serve the party… So, for face-saving, they (AAP) are coming up with new conspiracies. Those who once objected to construction of Ram Mandir (in Ayodhya) have now come wearing a new mask. On one hand they abuse Hindu deities and on the other they make such comments ahead of polls," BJP's Lok Sabha MP Manoj Tiwari told reporters.
The party's national spokesperson Sambit Patra said, "His (Kejriwal's) politics is now taking a U-turn. He is the same man who declined to ever go to Ayodhya's Ram Temple, claiming God won't accept the prayers offered there. He's the same man who laughed and called the exodus of Kashmiri Pandits a lie."
Training guns at Kejriwal, Congress leader Sandeep Dixit told news agency ANI, "He is the B-team of BJP and RSS. He does not have any understanding. It is his vote politics. If he goes to Pakistan, he can also say that I am Pakistani so vote for me."
Dismissing these criticisms as "baseless", AAP's spokesperson and Rajya Sabha MP Sanjay Singh said in a press conference, "I fail to understand why our political opponents, especially the BJP, has a problem with images of Lakshmi and Ganesh. CM Arvind Kejriwal's intention, as he clearly mentioned in his appeal, is to receive blessings of the deities for the economic prosperity of India. Are they (political opponents) against that? They should make their stand on the issue clear."
The political controversy comes at a time when the AAP, after winning election in Punjab in March, is trying to expand its footprints across several other states and emerge as a prominent player in the national political canvass ahead of the 2024 general election. The party is going to contest upcoming polls in Gujarat and Himachal Pradesh – both currently governed by the BJP.
According to two senior Delhi-based functionaries of the party who did not wish to be identified, the AAP's act of embracing Hindu deities and symbols in its politics – which has continued since the 2020 Assembly elections in Delhi – is part of a larger strategy that aims at cultivating a vote base in people who are ideologically inclined towards the BJP but disaffected by its governance. It is under the same strategy, they said, the party has decided to choose calculated silence on issues concerning Muslims.
For the past few months, the BJP had evidently been attacking the AAP's anti-corruption brand – credentials which it derives from the Anna Hazare-led anti-corruption movement in 2011 from which it sprouted – on issues ranging from alleged scam in liquor policy to construction of classrooms in Delhi's schools. The BJP scaled up its attack on the AAP recently, accusing it of hurting religious sentiments of Hindus, when one of the AAP ministers in Delhi was seen participating in a mass conversion event.
"This appeal regarding putting images of Lakshmi and Ganesh on currency notes is part of the party's comeback strategy," said one of the two senior functionaries quoted above.