India
Kharge: Kharge asks his expunged remarks to be taken back in Rajya Sabha records; Dhankar says he acted as per House rules | India News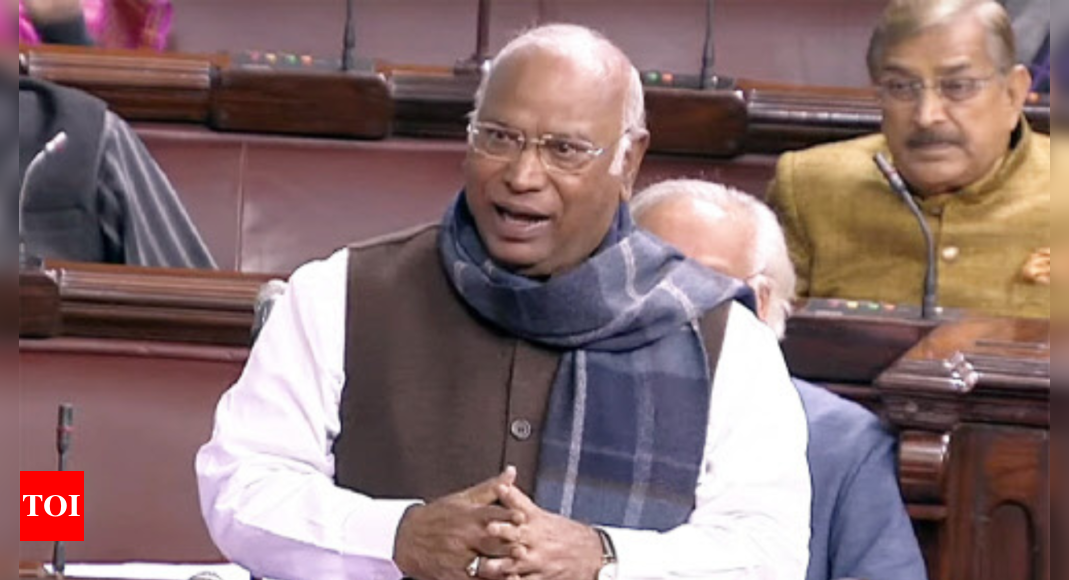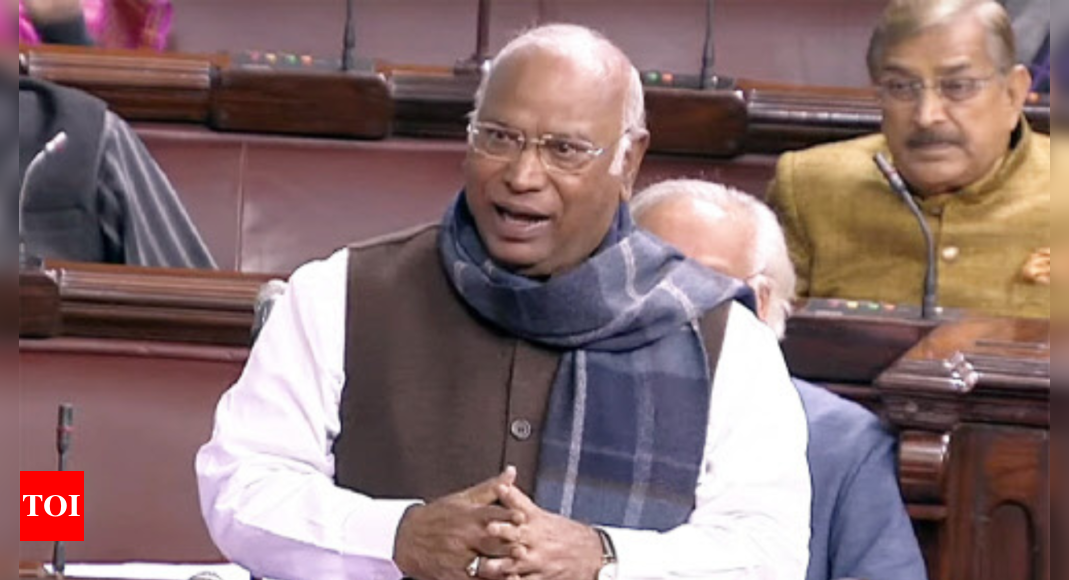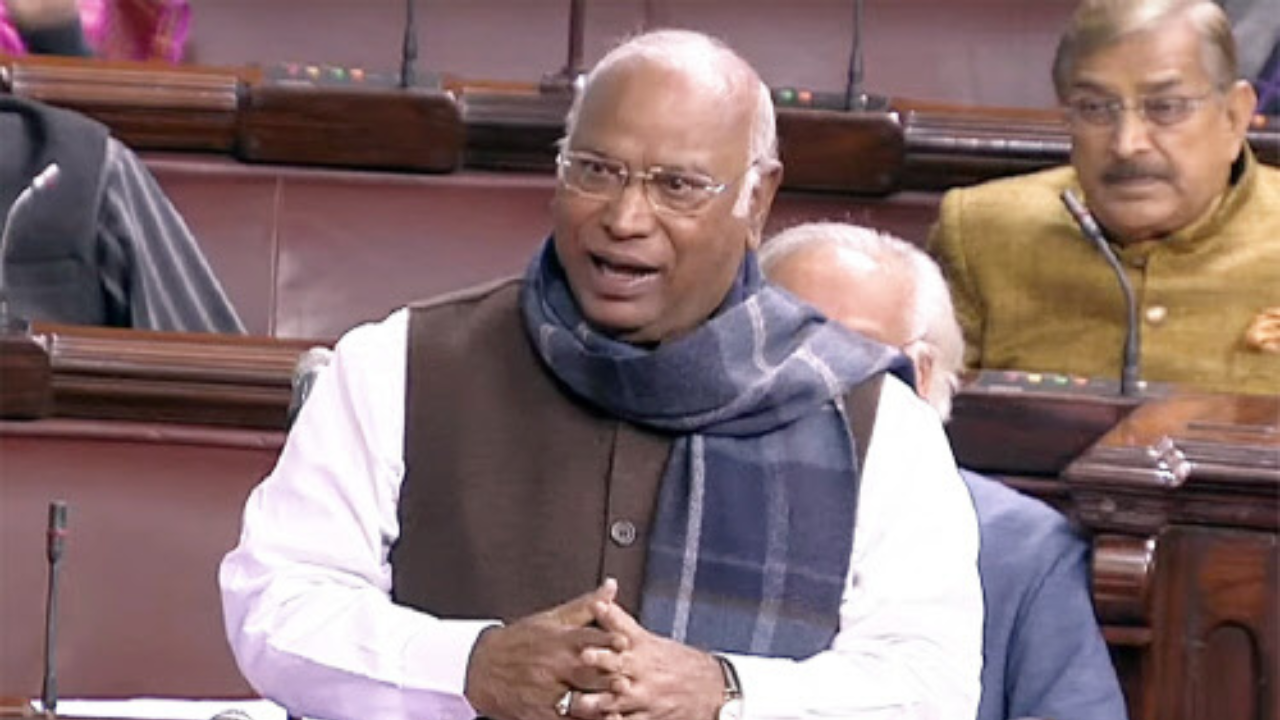 NEW DELHI: As Congress MPs protested in the Rajya Sabha against the expunging of parts of Leader of the Opposition Mallikarjun Kharge's speech on the Motion of Thanks to the President's Address, Kharge said some words used by him on Wednesday were removed from the records even though his speech never departed from the House rules and procedures or comprised any "unparliamentary" references or allegations.
Kharge was backed by fellow Congress MPs like Jairam Ramesh, Mukul Wasnik and Pramod Tiwari, who demanded that the decision be reviewed in line with parliamentary traditions and the LoP's expunged remarks be taken back into the records. Kharge pointed out that one of his expunged references was earlier used by Atal Bihari Vajpayee to describe Prime Minister P V Narasimha Rao and has remained part of the records.
Wasnik said that after examining the records of some state assemblies including in Odisha and Karnataka, he had found nothing unparliamentary in LoP's speech. He added that former Prime Minister Manmohan Singh had used the same words in the past as Kharge and these were now part of the records.
Rajya Sabha Chairman Jagdeep Dhankhar however said he had examined the proceedings in the light of rules framed by the House. "Rule 261 casts an obligation on me. To make such sweeping observations — that everything has been removed — is not appropriate. I expect the Hon'ble members first to go through what has been expunged. I would urge you again that we are in a House where some decocum has to be maintained," he stated.
Kharge, however, insisted that if there was a doubt while examining the records "regarding the intention or import of my remarks, it could have been directly clarified with me". Dhankhar however responded to Kharge's grievance by saying that the "ultimate defender of the LoP is the Chairman".
The LoP, while speaking in the Rajya Sabha on Thursday, also lamented that senior Congress leaders like Jairam Ramesh were not being allowed to raise matters in the House.
"When our Chief Whip wants to raise an issue, it is on behalf of the party or the House, but you prevent him from doing so. You ask him to sit. He is educated at Harvard, knows many languages and is aware of parliamentary norms. Despite that, you don't allow him to speak," he said, defending Ramesh.