Movies
Kim Kardashian Transformed Into Batman Beyond In Imaginative Art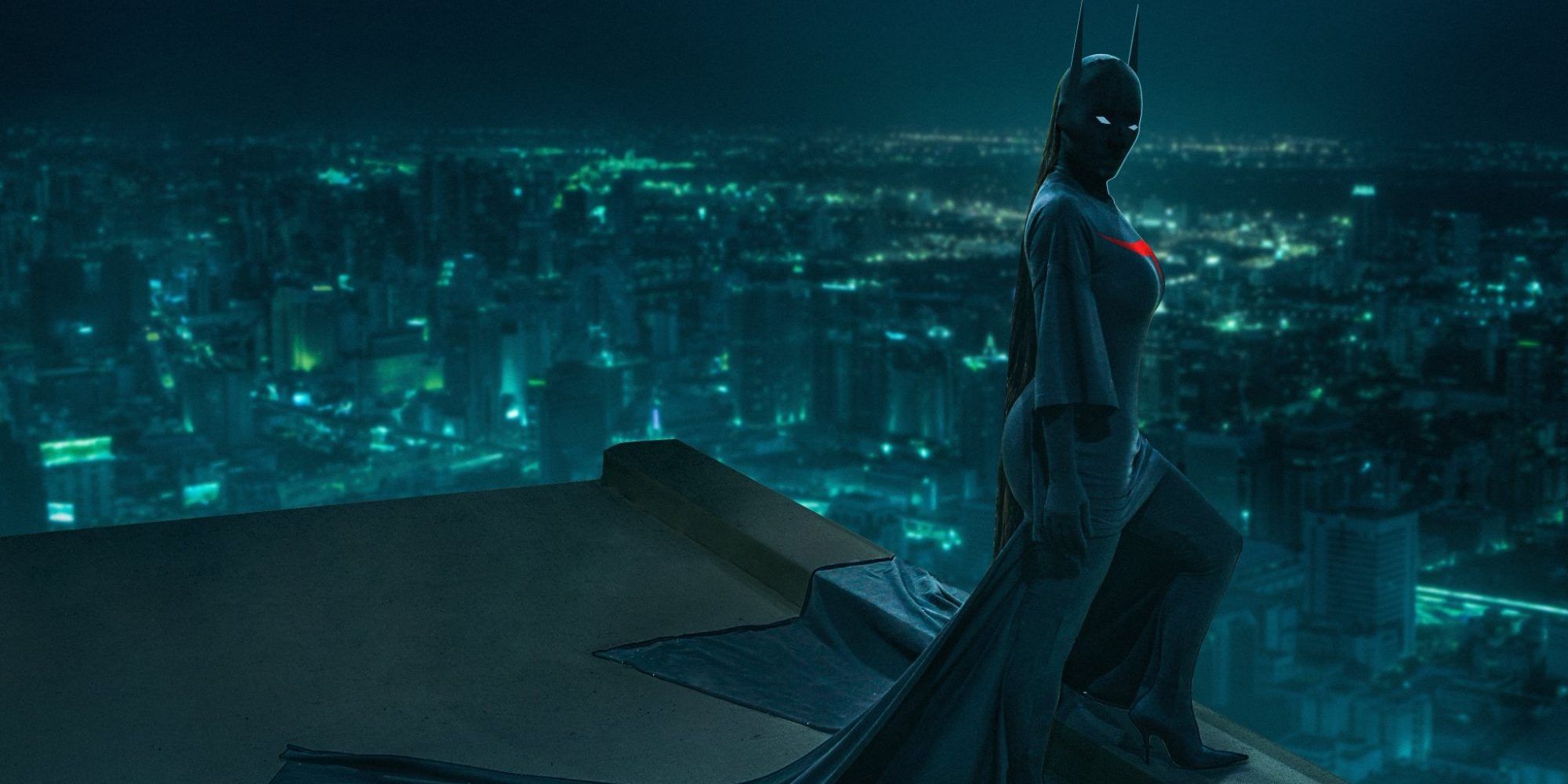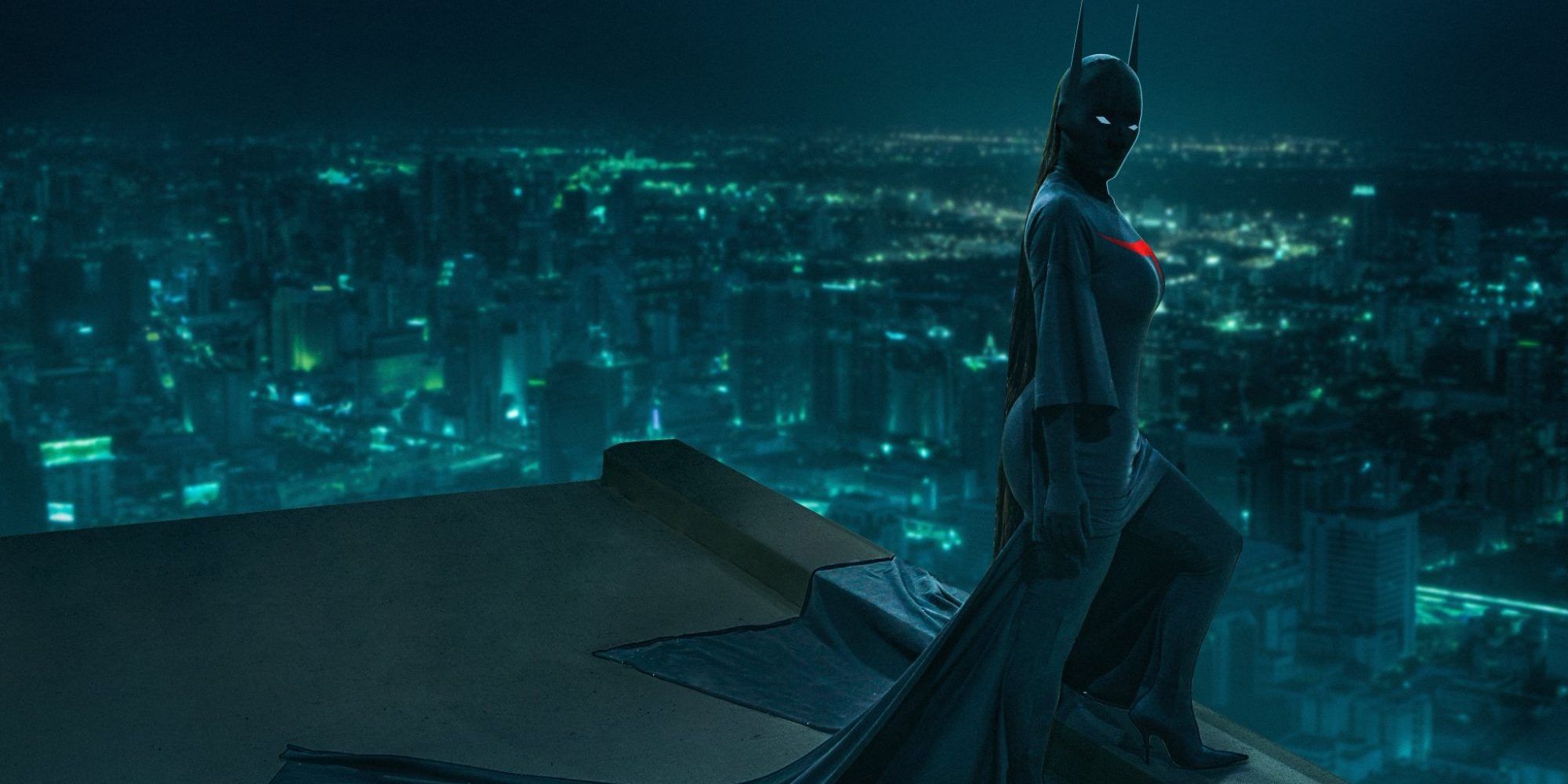 Kim Kardashian makes an imaginative caped crusader in new Batman Beyond art inspired by Keeping Up With The Kardashians star's Met Gala look.
Kim Kardashian makes an imaginative caped crusader in new Batman Beyond art inspired by her masked Met Gala look. Of all DC's superheroes, Bruce Wayne/Batman is perhaps the most popular. This notoriety transferred to his successor in the iconic DC Animated Universe series, Batman Beyond (1999 – 2001). Taking place in 2040, its story followed Terry McGinnis, a teenager who becomes a cane-wielding Bruce Wayne's errand boy and, in turn, Gotham's new Dark Knight.
Kardashian is neither the World's Greatest Detective nor a vigilante. However, like Bruce Wayne, she is filthy rich. The American socialite, model, and businesswoman first gained attention as a friend of stylist of Paris Hilton before some controversial publicity lead to the E! reality series, Keeping Up with the Kardashians (2007-2021), featuring Kim and her family. Years and a whole lot of branding later, Kim Kardashian is a household name.
Related: How Titans Season 3 Is Adapting A Batman Beyond Story For Live-Action
Kardashian is known for her impeccable style, which made her one of the most anticipated Met Gala attendees this year. Monday, Kardashian debuted a polarizing full-body-all-black outfit including a mask, catsuit, body-hugging dress, and boots. Without missing a beat, Graphic artist BossLogic illustrated what all fans were thinking and turned her Met Gala outfit into a Batsuit in a new piece inspired by Batman Beyond. Check it out below:
Click Here to View the Original Post
Batman Beyond has been acknowledged by comic book canon, but Terry McGinnis has yet to make his way into live-action. Following DC Films and Warner Bros.' announcement that Michael Keaton will reprise his role of Batman in the upcoming The Flash, fans have speculated that he could act as a mentor in the DC Extended Universe. That being said, a gray-haired Bruce Wayne introduces the possibility and desire for a Batman Beyond adaptation. As for who could play Terry McGinnis in live-action, fan art has depicted everyone from Timothée Chalamet to Dylan O'Brien in the role.
This will likely be the only time Kardashian is seen as the caped crusader — her dress does not make a case for Kim's promising future as the savior of Gotham (or does it?). It'll be interesting to see if Keaton's DCEU role is embraced beyond The Flash's time-traveling, multiversal antics. While WB could easily make an isolated Batman Beyond film, it'd mean more if an established Batman played a retired Bruce similar to how Kevin Conroy reprised his DCAU role in the series. Regardless, there are plenty of Bat people on the horizon with Ben Affleck also returning in The Flash, Robert Pattinson taking on the role in The Batman, and Leslie Grace playing Barbara Gordon in HBO Max's Batgirl.
More: Michael Keaton's Flash Movie Response Is Proof It's Getting His Batman Right
Source: BossLogic
The Batman (2022)Release date: Mar 04, 2022
DC League of Super-Pets (2022)Release date: May 20, 2022
Black Adam (2022)Release date: Jul 29, 2022
The Flash (2022)Release date: Nov 04, 2022
Aquaman and the Lost Kingdom (2022)Release date: Dec 16, 2022
Shazam! Fury of the Gods (2023)Release date: Jun 02, 2023
Marvel Zombies Hid The Guardians Of The Galaxy's Tragic End
About The Author