Movies
Lower Decks Creator Reveals Characters He Wants On The Show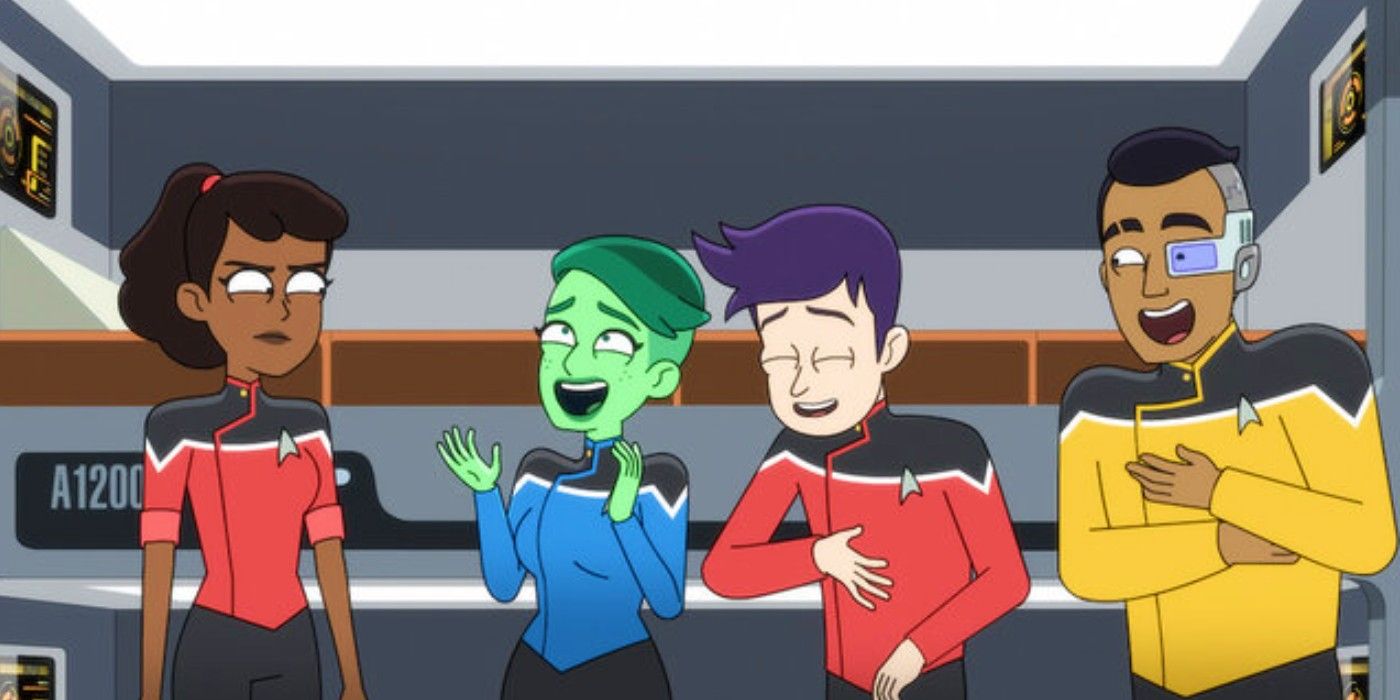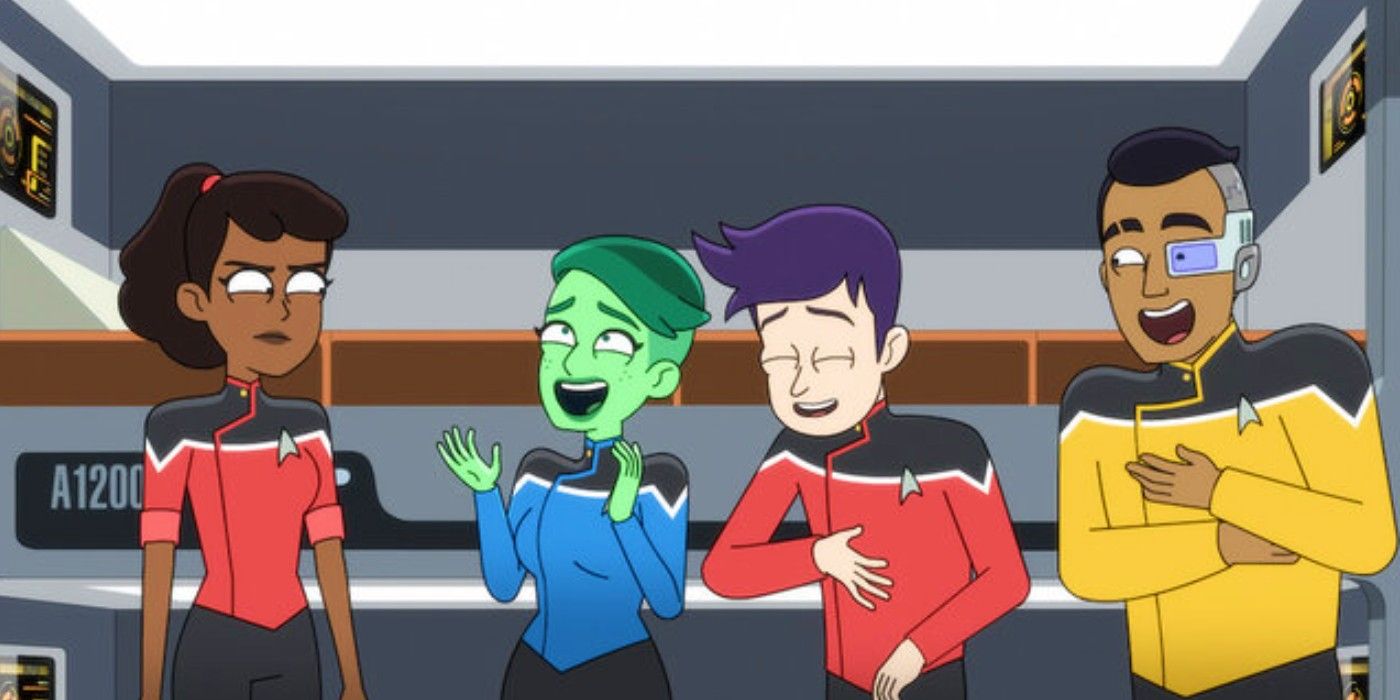 Creator Mike McMahan shares which Star Trek characters he wants to see in Star Trek: Lower Decks. As a part of executive producer Alex Kurtzman's extended Star Trek Universe, Lower Decks premiered on August 6, 2020, on Paramount+. It is helmed by McMahan (Solar Opposites, Rick and Morty), who himself is an avid Star Trek fan. Star Trek: Lower Decks is currently on season 3, releasing episodes weekly every Thursday on the streaming platform, and was renewed earlier this year for season 4.
Star Trek: Lower Decks is the franchise's first animated series since Star Trek: The Animated Series ended in 1974, and takes a different approach than the franchise's other series. Instead of exploring new worlds on the Enterprise, Lower Decks follows ensigns from one of Starfleet's least important vessels, the USS Cerritos. Tawny Newsome, Jack Quaid, Noël Wells, and Eugene Cordero lead the animated series as the voices of the Cerritos crew members, Mariner, Boimler, Tendi, and Rutherford, and McMahan adds his trademark humor to create an animated sitcom that still feels distinctly within the Star Trek Universe. This feeling is encouraged by the many cameos and callbacks in Lower Decks, including the show's recent visit to Deep Space Nine in season 3, and now the creator is sharing his thoughts on who else could join the roster.
Related: Star Trek Has Finally Delivered On A DS9 Season 8 Promise
Including Nana Visitor's Kira Nerys was clearly an important moment for Star Trek: Lower Decks, but McMahan doesn't want the classic franchise cameos to stop there. The animated show's creator recently revealed to The Hollywood Reporter which Star Trek characters he wants to see join the series, and his dream cast list is long. Check out McMahan's full comments below:
Gosh, I would love to work with Geordi (LeVar Burton) and Data (Brent Spiner). I'm a huge fan of [Star Trek: Enterprise], and I would love to work with as much of that cast as possible. I've been trying to figure out a respectful, cool, funny, surprising way to celebrate that show with Lower Decks and, you know, we've had 30 episodes. We haven't gotten there yet. But I've spent so much time with Star Trek as part of my family in a way, like watching it when I was a kid. I'm one of those people that puts it on the background when I'm working on other stuff. I feel weirdly like I somehow know all these people — even though I've never met a lot of them — just because of their work and their characters. Getting to work with people like George Takei — that already feels insane to me. Gosh, getting to work with Gates McFadden. I don't know, what am I gonna do, list off every person in the Star Trek world? Not only the bridge crew, legacy characters, but I'd love to work with more one-off characters. We like to celebrate deep dive, deep cut characters that were just on maybe one or two episodes of TNG, 30 years ago. Bringing them back and getting to work with them is kind of a trip, too. I feel like a kid in a candy store with this stuff. I want to work with everybody.
How Lower Decks Honors Classic Star Trek
The Star Trek fanbase has been a loyal and dedicated presence since Star Trek: The Original Series first aired in the 1960s, so the unorthodox and sometimes raunchy approach Star Trek: Lower Decks takes to the universe might seem like a huge risk. Yet, McMahan and his team have so far avoided any serious missteps by ensuring the world is meticulously detailed. Not only has the series' list of guest stars included such classic franchise actors as Star Trek: Deep Space Nine's Visitor and Star Trek: The Next Generation's Jonathan Frakes, but viewers can share the Cerritos crew's excitement in revisiting old locations that are instantly recognizable, even in 2D. This attention to detail shows that McMahan and the rest of the Star Trek: Lower Decks team are just as dedicated to the franchise as its fanbase.
McMahan's dream of working with every Star Trek character might be slightly out of reach, but already Star Trek: Lower Decks is expanding far past his original idea. In addition to season 3's exciting Star Trek: Deep Space Nine crossover, Newsome and Quaid's characters will be making their live-action franchise debuts in a Star Trek: Strange New Worlds crossover. With that in mind, it's possible that McMahan may someday see more franchise icons on Star Trek: Lower Decks.
Next: Every New DS9 Update That Star Trek Just RevealedSource: THR
Source link