MLB
Manny Machado homers after Anthony Rizzo drops foul popup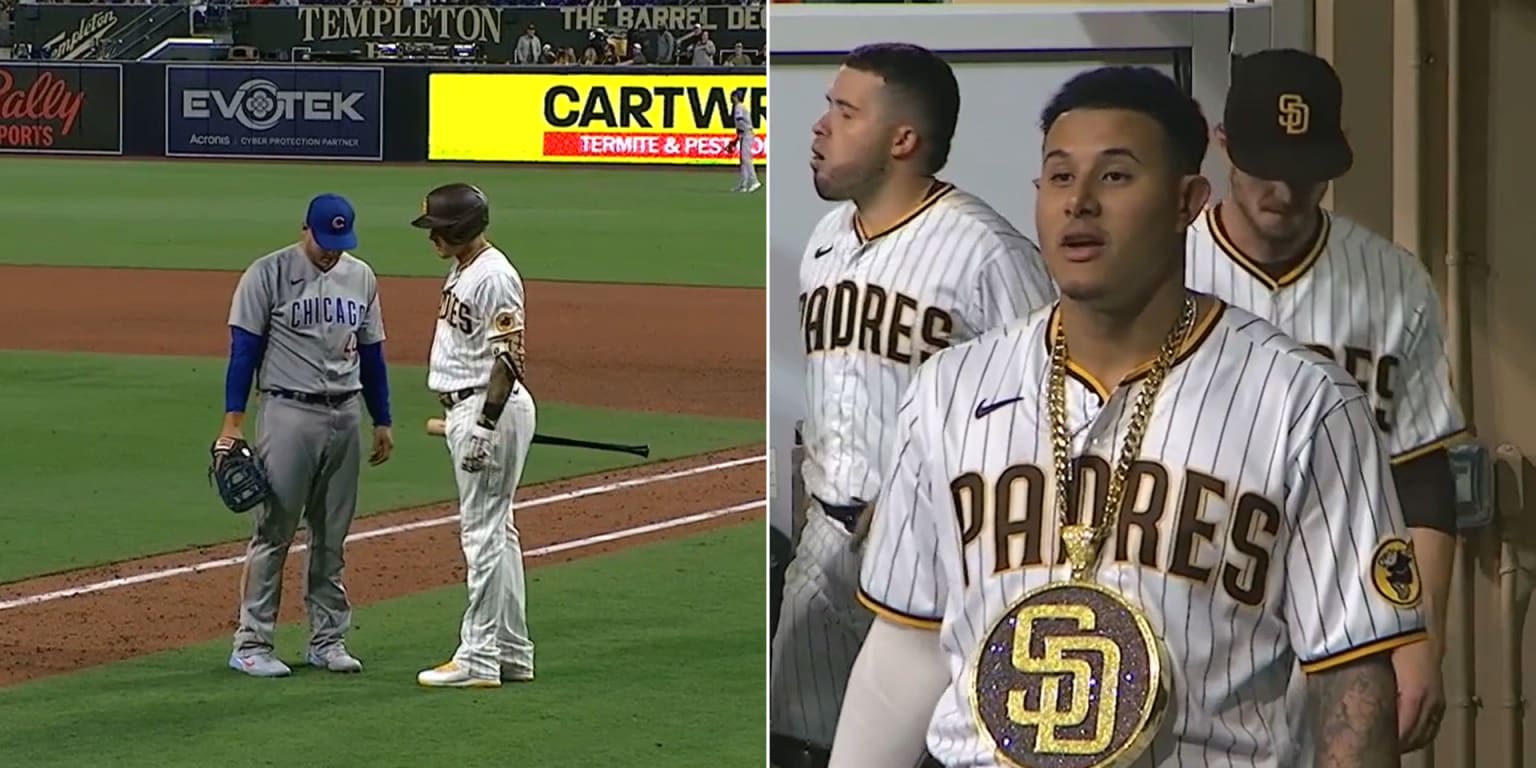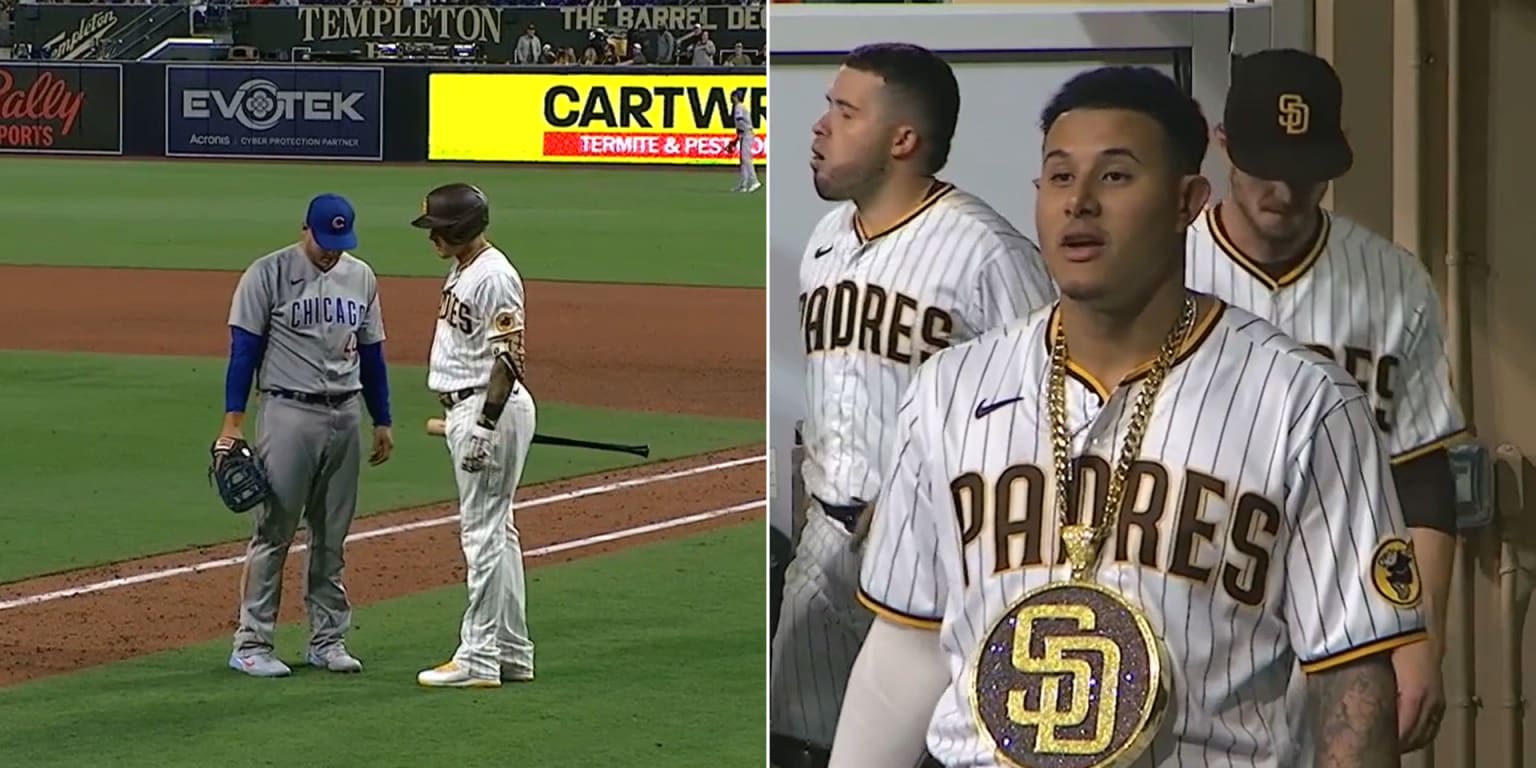 SAN DIEGO — Manny Machado lofted a popup in foul ground in the eighth inning of the Padres' 9-4 win over the Cubs on Monday night and seemed resigned to his fate. He took a few steps toward first base, then veered off in the direction of the Padres dugout. Cubs first baseman Anthony Rizzo camped under the baseball for what would've been the first out of the inning.
And then, inexplicably, Rizzo dropped the ball.
Never a good idea to give a second chance to a hitter like Manny Machado.
With the very next pitch from Cubs right-hander Cory Abbott, Machado launched a towering opposite-field home run into the Petco porch area of right field. Machado's eighth blast of the season gave the Padres a three-run lead.
Lately, it's been a bit of a grind for Machado, who has dealt with some left shoulder inflammation and is hitting just .239 this season. But he's shown signs of a breakout lately. On Friday, he homered to the second deck in left field off former teammate Joey Lucchesi.
Machado singled in his first at-bat on Monday night and added a pair of line drives to left field that became sacrifice flies in the second and sixth innings. Machado became the first Padres hitter since Adam Rosales in 2016 to hit multiple sac flies in the same game.
Then came Monday's blast — a flat-out remarkable piece of hitting. Abbott threw a 2-2 slider that started at eye level and ended up above the letters. Machado went with the pitch sending it a projected 352 feet to right field.
"I thought his at-bats were really good," said Padres manager Jayce Tingler. "I thought his swings were good. I thought his balance — he looked great at the plate. And I think it's a really good sign when you're seeing him drive the ball like this one to right field. That seems to be super encouraging."
Machado almost didn't get the chance. But his popup hit the side of Rizzo's glove, then caromed off Rizzo's neck area. Immediately afterward, Machado appeared to check on Rizzo, who was OK. Then, Machado made him and the Cubs pay.
Source link