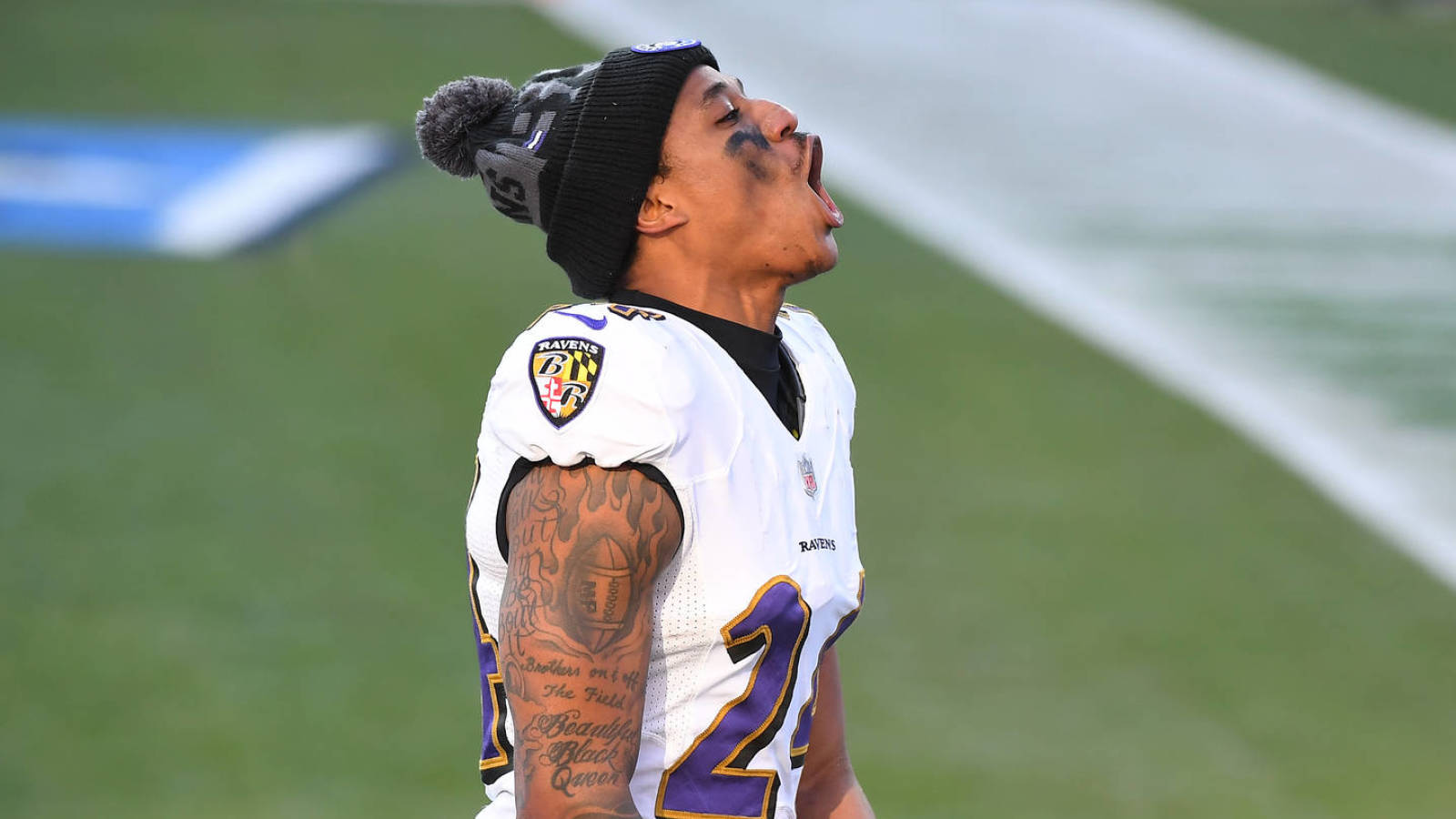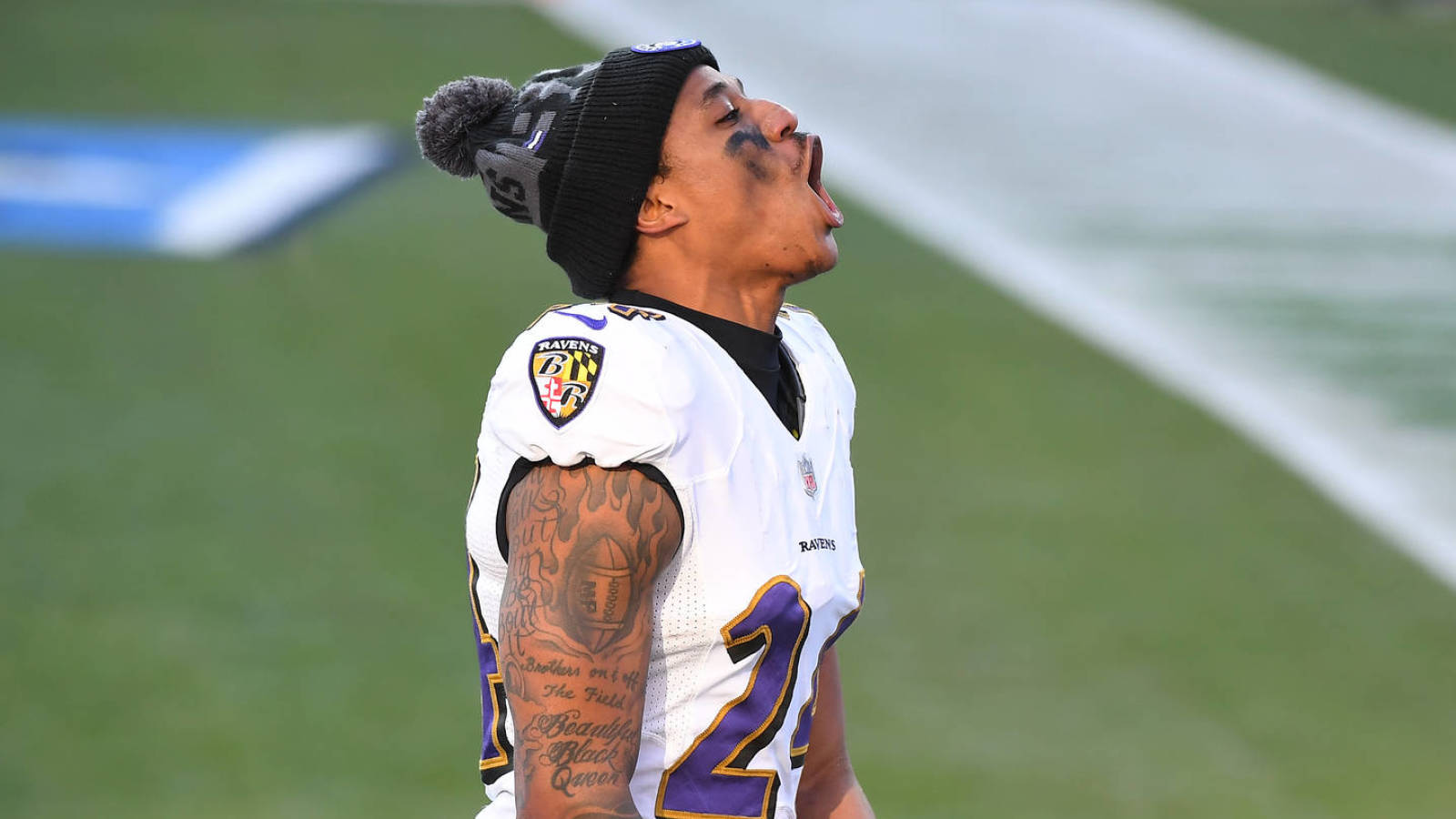 Cornerback Marcus Peters said that a year-and-a-half after he was traded by the Rams to the Ravens, he remains "p—ed off" at his former team for letting him go.
"F— them," Peters said on the Catchin' Fades with Aqib Talib podcast. "That's how I was feeling and I'm still feeling that because I felt disrespected."
Peters was drafted by the Chiefs in the first round of the 2015 draft but was traded to the Rams after the 2017 season. The cornerback made an immediate impact in his first year with the Rams, helping the team reach the Super Bowl. But he was traded to Baltimore just a few weeks into the 2019 season.
Initially, Peters said he did not outwardly express his feelings about being traded but he made it clear that he has held on to the bitterness he feels towards the Rams. 
Fortunately for Peters, his tenure in Baltimore has been defined by success, as he signed a three-year, $42 million deal with the Ravens last offseason after earning a second-team All-Pro selection for his stellar play. He also helped seal the Ravens' playoff win over the Tennessee Titans earlier this year when he had the game-clinching interception.