MLB
Marlins who could be dealt at the 2021 Trade Deadline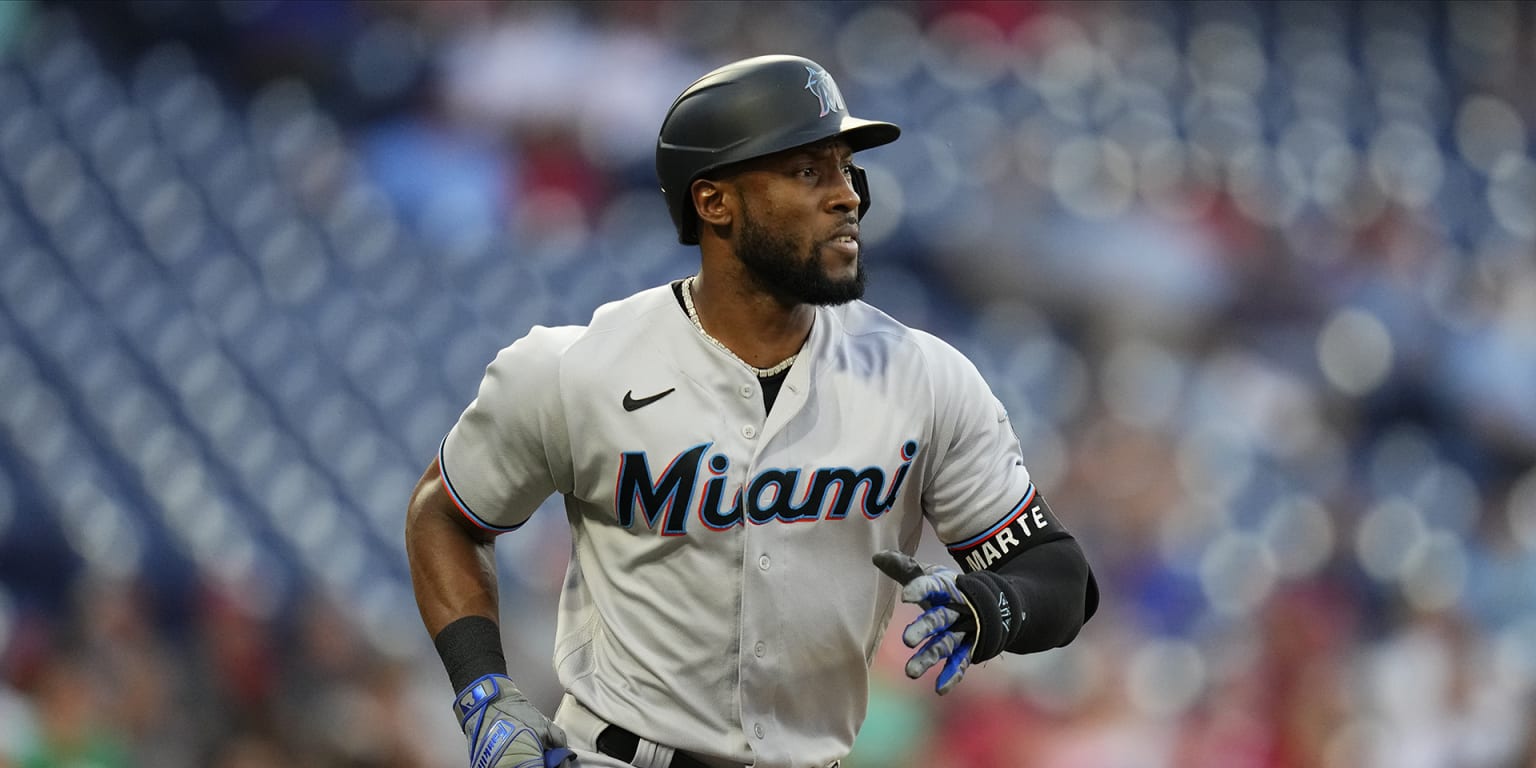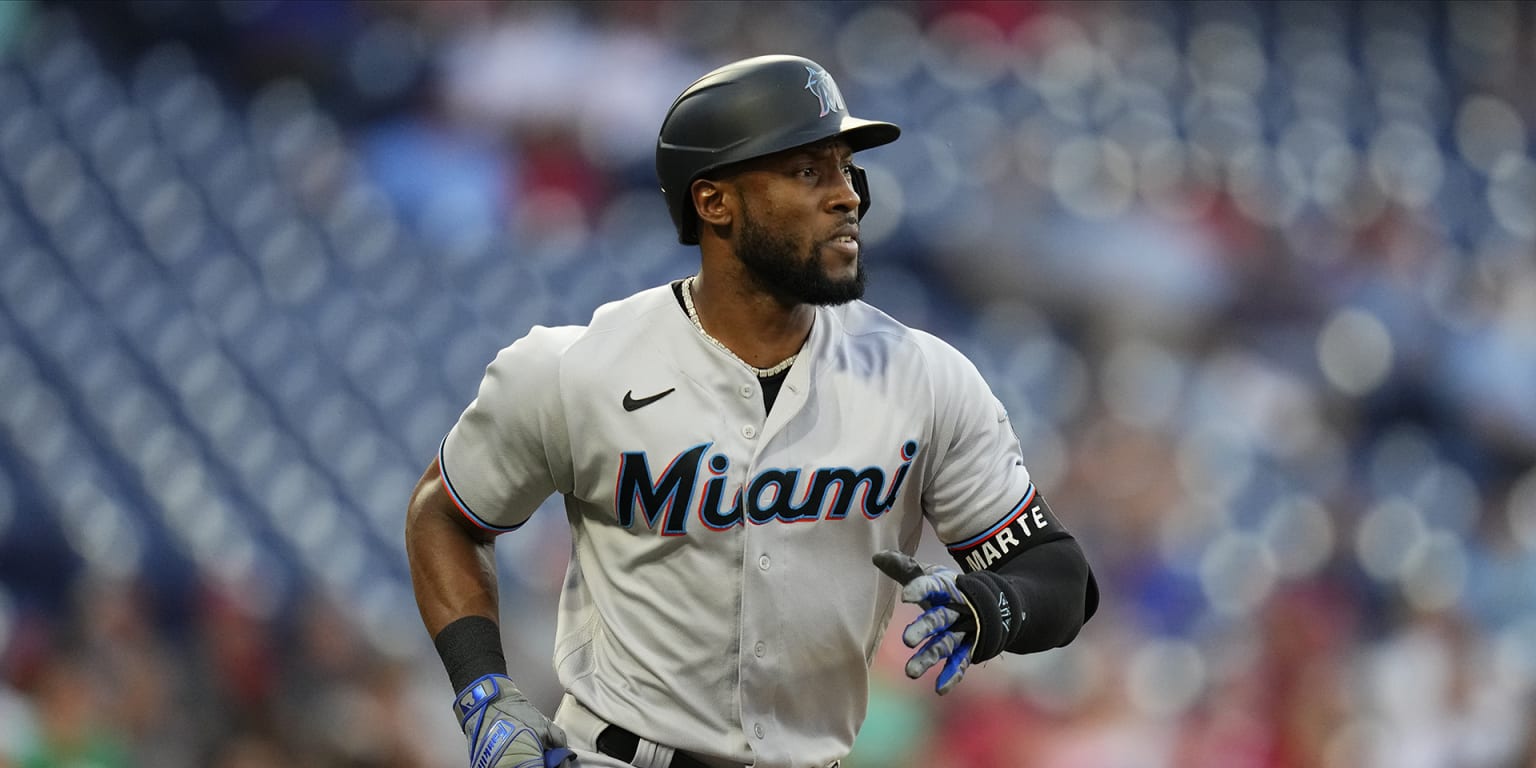 The July 30 Trade Deadline is four weeks away, and Miami has already completed one deal. Could more be on the horizon?
This season is a balancing act of making another postseason run, but also looking out for the future. The Marlins entered Friday's series opener against the Braves eight games back of the Mets in the National League East with 83 games to go. And there are several MLB-ready prospects who are blocked by veterans. That was a factor in sending Corey Dickerson to the Blue Jays, according to general manager Kim Ng. Jesús Sánchez is getting everyday reps in left field, and he seems to figure heavily into the plan for 2022.
"In terms of veterans and their thought process, I think this is part of the game," Ng said earlier in the week. "You'll see this with many other clubs, and I think it's just natural. I don't know that we're necessarily in a great spot record-wise, but we still have confidence in the club that there's more than what we've seen so far. With the injuries and where we've been there, we haven't quite seen the full force of this club.
"We've seen some of these guys start to get healthy; obviously we're still waiting on Brian Anderson, and [Elieser] Hernandez went down again, so I think they are valuable guys that we will add to the roster as we progress. We're definitely looking at that time frame and hoping that we can put some wins on the board."
Other veterans whose names will appear in rumors include:
Marte has never hit the free agent market, so this could be his last shot. Ng said the club is interested in keeping him for the "foreseeable future." If a deal can't be struck, however, Marte would be Miami's best trade chip.
RHP Yimi García
Status: Can become a free agent after 2021 season
At the Deadline, relief help is always in demand. García is 12-for-15 in save opportunities in his first time serving as a closer in seven big league seasons. However, the Marlins have other high-leverage options in Dylan Floro, Anthony Bass and Anthony Bender who have more team control.
OF Adam Duvall
Status: 2022 mutual option includes a $3 million buyout
Duvall, Miami's only position-player addition over the offseason, could be a valuable trade piece if Marte stays. If Marte is dealt, Duvall seems like the logical choice to stick around as a veteran presence in the outfield. Entering Friday, he had a team-high 18 homers, the second-most RBIs in the National League and a MLB-high 10 defensive runs saved among right fielders.
1B Jesús Aguilar
Status: One arbitration year remaining ($4.3 million salary in 2021)
The Marlins' No. 6 prospect Lewin Díaz is considered the first baseman of the future, and that's the only defensive position that Aguilar plays — outside of emergency situations. Aguilar, who has been a reliable middle-of-the-order bat for the Marlins, would be better suited to be a universal designated hitter long term.
"I don't have control of those things," Aguilar said in Philadelphia. "The only thing that I can control is come here and be ready to play the game. That's not me, that's on them. If that happens, it happens. If not, I'm going to be happy to stay here, too. I don't try to think about those things."
SS Miguel Rojas
Status: 2022 club option with $500,000 buyout; vests at 500 PA in '21, enters '22 healthy
Rojas, the club's unofficial captain, wants to win with the Marlins after buying into the ownership's vision. But this winter's free agent shortstop class is a very good one. Jazz Chisholm Jr., a natural shortstop who has been playing second, could be the organization's alternate internal candidate.
"If I stay connected with my group, with my organization, with my team, whatever happens after that I can live with," Rojas said on his most recent episode of the Chris Rose Rotation. "If I'm thinking about something happening, I think I'm failing the group, because that's not my position, I'm not making those decisions. If the Miami Marlins think the best way for them to get better is trade me, go ahead and do it, because I want the best for the Miami Marlins. I love this organization so much that I will do whatever it is — and I always say it — I want the best for this organization, and I want this organization to be a championship one.
"If they're getting better just getting rid of me so they can get more guys or whatever it is, more prospects, and that's going to put them in the best position to be a championship organization, I will do that. That's why I back up all my words, I always try to back it up with actions. I will give everything that I have until the last day I play here in Miami, even when I want to be here and I want to be part of this championship run when it happens. I understand the business side of it. I'm not going to try and look so far ahead, and I'm just going to stay focused on helping the team win and turning this team around. We have one more month to do it."
Source link