Movies
Minecraft Player Builds Massive Ocean Base In Survival After 6 Months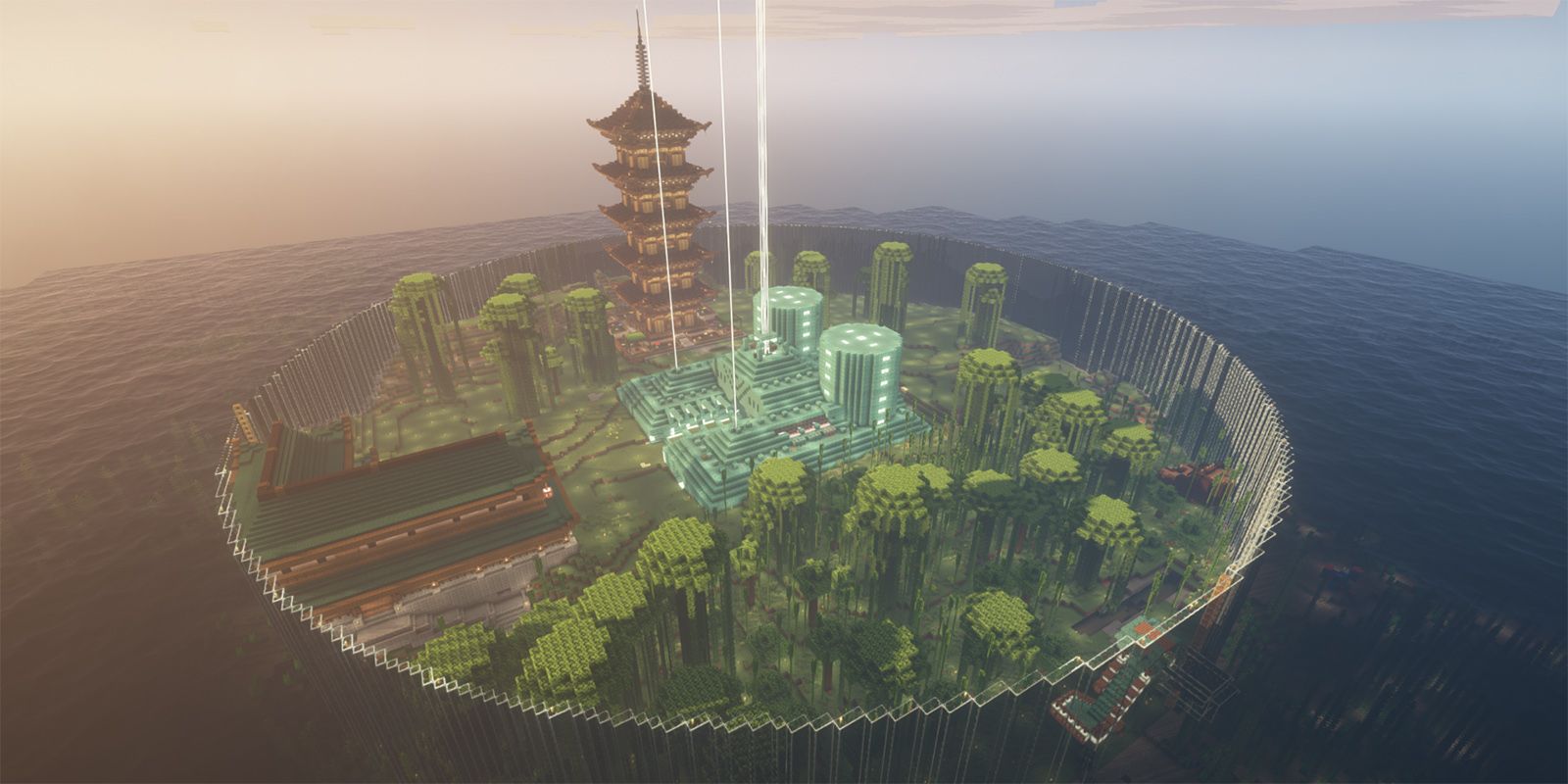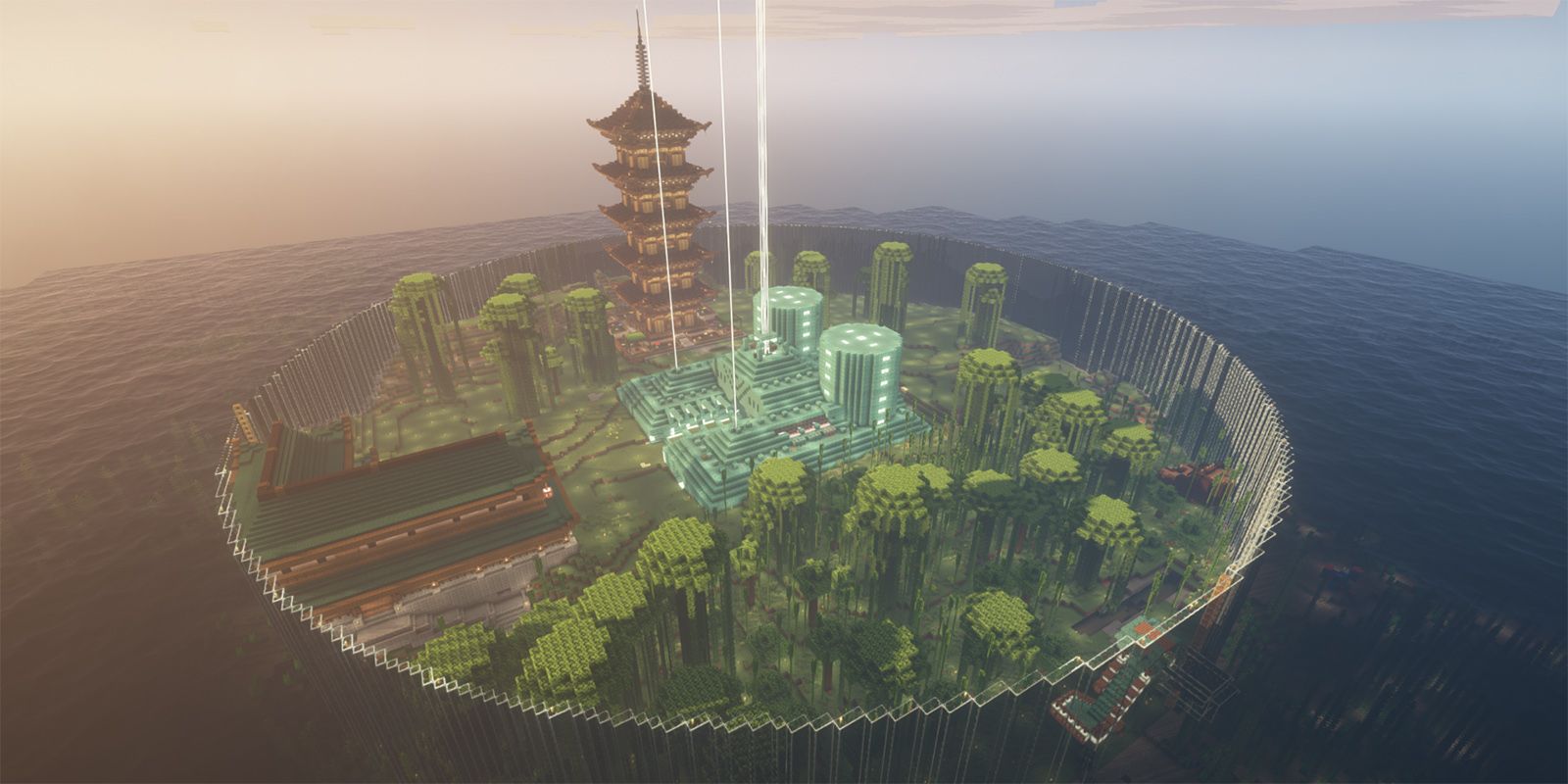 A dedicated Minecraft player spent six months building a massive circular base in the middle of an ocean and turning it into a habitable area.
A dedicated Minecraft builder has spent half a year creating a massive base right in the middle of an ocean. Minecraft is known for the grand, large-scale construction projects undertaken by the game's players. Iconic locations from pop culture are frequently seen rebuilt in the crafting game, but original works from creative and industrious players will emerge from time to time as well.
Quite recently, it's been reported that a fan of both Minecraft and Zelda is meticulously recreating Hyrule from Breath of the Wild in the sandbox game. Nintendo's latest original Zelda game drew a lot of admiration when it launched in 2017. Many were particularly impressed with the game's large open world. Given the popularity of Breath of the Wild's large map, it makes sense that someone would want to immortalize it in this way.
Related: Minecraft Player Receives Cheery Warning About Home Safety
As shared by Redditor Silver22O2, it took them 6 months to build an impressive survival base in Minecraft's ocean biome, home of buried treasure and shipwrecks. The area is surrounded by a tall glass wall that separates the habitable zone from the ocean waters. The circular base is 200 blocks in diameter, and it's more than enough to host an ocean monument right in the center and a few buildings with Asian aesthetics. Judging by the screenshots proudly shared by the author, the monument has been turned into living quarters with a few additions. According to Silver22O2, the hardest part was to drain off a large area before constructing the base. The player used a combination of circular sand walls and sponges to get rid of the water.
This is not the only example of Minecraft players making drastic changes to the world of the game. Another demonstration came from a builder who decided to create a massive artificial Minecraft sun in the sky over the dreary end-game region known as The End. The result of this undertaking is a gigantic glass orb filled with lava to give it the impression of emitting light, though Minecraft's lighting graphics prevent this construct from shedding as much illumination as the true sun.
Minecraft has been around for more than a decade, and during that time, fans of the popular sandbox video game have invented numerous workarounds and mods to make the building experience easier and quicker. Nowadays, anyone can drain a whole ocean with a simple mod or a world editing app. That's why Silver22O2's sheer dedication to the building process is especially impressive and valuable. Instead of using automated tools, the player created a truly impressive build purely by hand, which is a remarkable feat.
Next: Breaking Bad's Hank Actor Dean Norris Plays Minecraft With Quackity
Minecraft is available on Nintendo, PC, PlayStation, Xbox, Android, and iOS platforms.
Source: Silver22O2/Reddit
90 Day Fiancé: Angela Deem Unrecognizable As She Parties With Dr. Obeng
About The Author