MLB
MLB best starting pitcher duos for 2023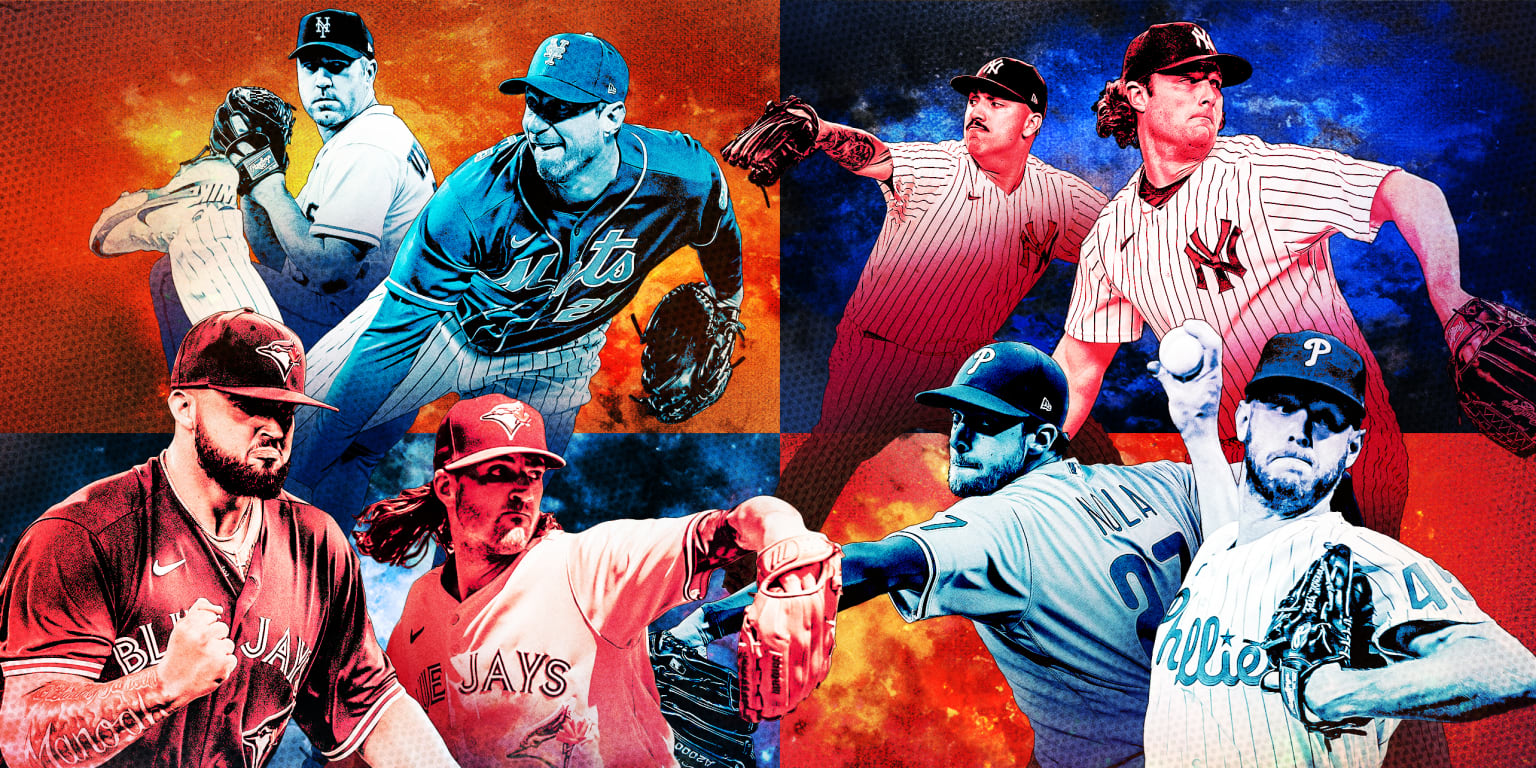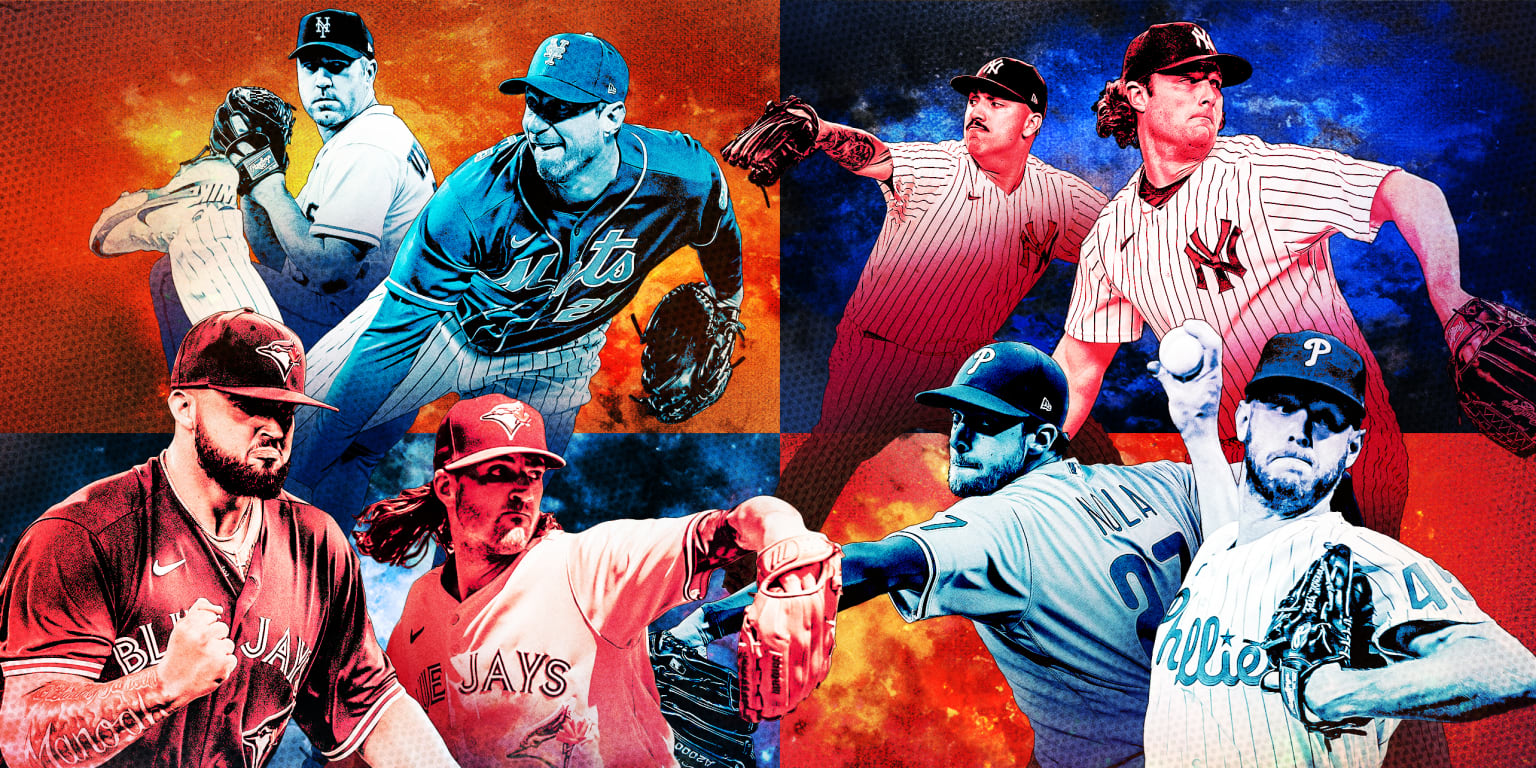 But are Verlander and Scherzer the best pair of pitchers on any team in baseball right now? Let's rank them against the other top teammates as of today — although things could change depending on where Carlos Rodón and the other top remaining free-agent starters sign. 
Here are the top 10 starting pitching duos in baseball entering the 2023 season. 
1. Max Scherzer and Justin Verlander, Mets 
Out with deGrom, in with Verlander. The Mets still have the best pair of aces in baseball in 2023. Scherzer and Verlander have six Cy Young Awards between them. Yes, Verlander is 39 and Scherzer is 38, but they're still two of the most dominant pitchers in baseball. Verlander just won his third Cy Young Award, going 18-4 with a Major League-best 1.75 ERA and 185 strikeouts for the Astros in 2022. Scherzer went 11-5 with a 2.29 ERA and 173 strikeouts for the Mets. Now the former Tigers teammates are back in the same rotation.
2. Shane McClanahan and Tyler Glasnow, Rays 
McClanahan's breakout and Glasnow's late return in 2022 set the Rays up for maybe the most electric 1-2 combo of any rotation on stuff alone. Both of them have overpowering upper-90s fastballs — 25-year-old lefty McClanahan's averaged 96.7 mph in 2022, and 29-year-old righty Glasnow's averaged 97.4 mph when he came back from Tommy John surgery — and both have wipeout breaking balls. Their back-to-back dominant starts in the Wild Card Series offered a taste of what they could do over a full season in 2023.   
3. Corbin Burnes and Brandon Woodruff, Brewers 
Over the last three seasons, there hasn't been a more reliable duo than Burnes and Woodruff. Burnes, the 2021 NL Cy Young Award winner, has a 2.62 ERA over that time with 11.9 strikeouts per nine innings. Woodruff has a 2.84 ERA and a 10.9 K/9. They're the only pair of rotation-mates in MLB with an ERA under 3.00 and a K/9 over 10 since the start of 2020.
5. Aaron Nola and Zack Wheeler, Phillies 
Nola and Wheeler just pitched the Phillies to the brink of a World Series title, and they're both so good that it's hard to say who's the No. 1 and who's the No. 2. The 32-year-old Wheeler has had an ERA under 3.00 in all three of his seasons with the Phillies, while Nola is one of the great workhorses in baseball today, with 235 strikeouts in 205 innings in 2022.
6. Alek Manoah and Kevin Gausman, Blue Jays 
The bulldog Manoah plows right through hitters, and then Gausman throws them off balance with his fall-off-the-table splitter, which is one of the best chase pitches in baseball. They're a great complement to each other. Both pitchers finished in the top 10 in AL Cy Young Award voting in 2022, with the 24-year-old Manoah going 16-7 with a 2.24 ERA and 180 strikeouts and the 31-year-old Gausman going 12-10 with a 3.35 ERA and 205 strikeouts.
7. Yu Darvish and Blake Snell, Padres 
You could easily throw Joe Musgrove on here with either Darvish or Snell, but this isn't a list of trios, so we'll go with the duo who led the Padres' playoff rotation in 2022. The veteran Darvish, San Diego's No. 1, posted a 2.88 ERA in the postseason, following a 16-8, 3.10 ERA, 197-strikeout regular season. With the former AL Cy Young Award winner Snell (and Musgrove) pitching behind him, that helped the Padres go head to head with the Mets' deGrom-Scherzer-Bassitt trio and win the NL Wild Card Series.
8. Clayton Kershaw and Julio Urías, Dodgers 
The Dodgers won't have Walker Buehler back until late in the year, if at all, but it might not even matter. That's how good Urías has been anchoring the L.A. rotation over the last two seasons, as the 26-year-old left-hander won the NL ERA title at 2.16 in 2022 after leading the Majors with 20 wins in '21. With Kershaw returning for a 16th season in 2023, after the three-time NL Cy Young Award winner looked great with a 2.28 ERA over 22 starts in '22, the top of the Dodgers' rotation is still one of the best around. 
9. Gerrit Cole and Nestor Cortes, Yankees 
Cole had his ups and downs in 2022, but at the end of the day, he still racked up an MLB-leading 257 strikeouts, giving him an even 500 over his last two seasons with the Yankees. With breakout All-Star Nasty Nestor — the 27-year-old lefty went 12-4 with a 2.44 ERA and 163 K's in 2022 and beat the Guardians in the winner-take-all Game 5 of the ALDS — behind him and Frankie Montas and Luis Severino also in the rotation, the Yankees are easily set up to have one of the better frontline starter groups in the AL. 
10. Framber Valdez and Cristian Javier, Astros 
Losing Verlander is only going to make room for the Astros' next wave of star arms. The 29-year-old Valdez finished fifth in AL Cy Young Award voting in 2022 after going 17-6 with a 2.82 ERA and 194 strikeouts in an AL-high 201 1/3 innings, and the 25-year-old Javier put himself on the map by leading the Astros' combined no-hitter in Game 4 of the World Series. Actually, both Valdez and Javier were lights-out in the postseason — the southpaw Valdez went 3-0 with a 1.44 ERA, and the right-hander Javier went 2-0 with a 0.71 ERA.
Source link