Science
Most States Are Failing on Building Codes, FEMA Says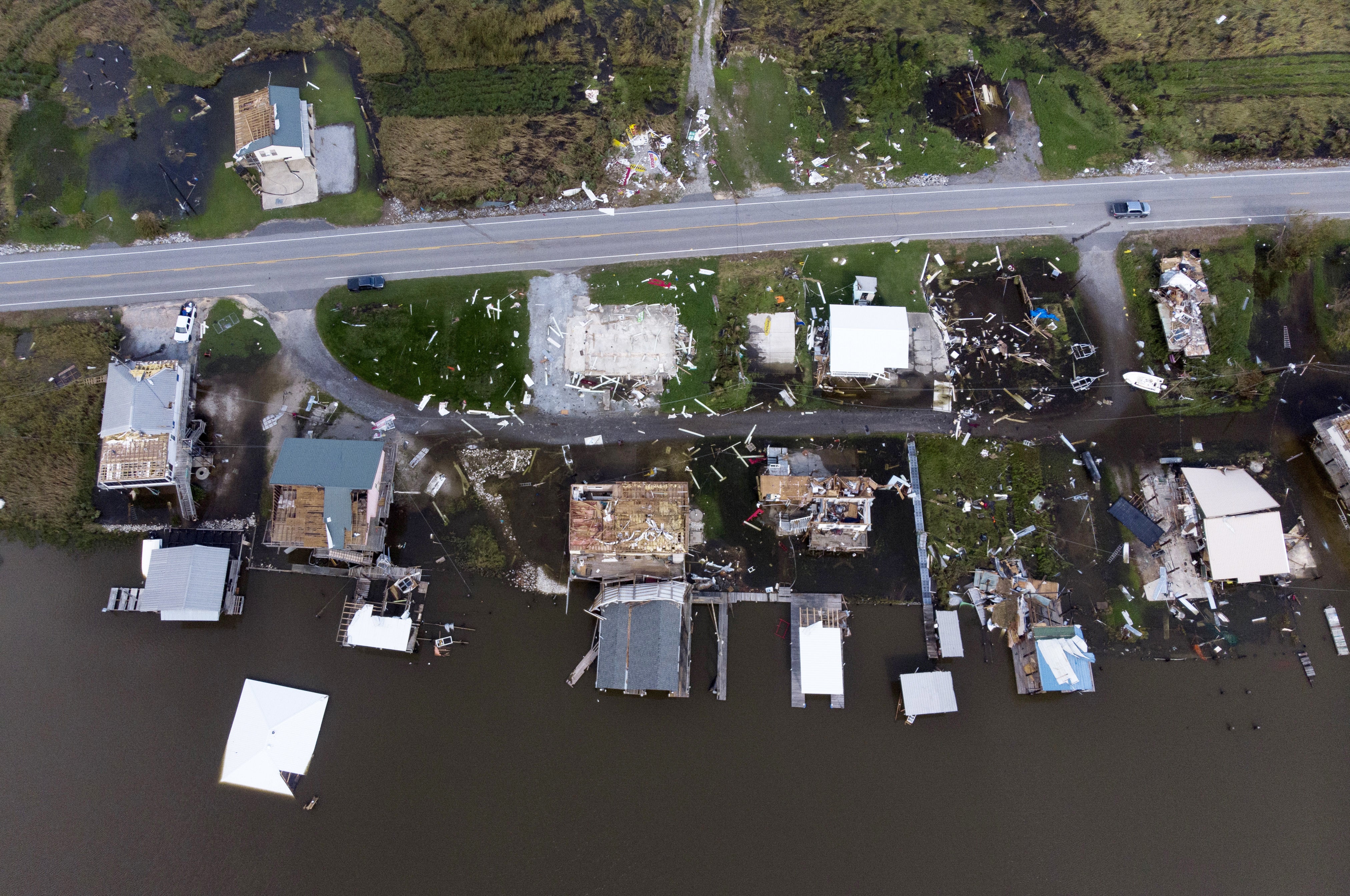 A new federal analysis gives all but a handful of states the lowest possible rating on the quality of their building codes, showing a widespread failure to protect people against windstorms and flooding through up-to-date building standards.
The Federal Emergency Management Agency categorized each state based on the stringency of its building codes—and put 39 states in the lowest category.
FEMA also rated each state on a 100-point scale. Nineteen states received a score of 0, including some of the nation's most disaster-prone states such as Louisiana, North Carolina and Pennsylvania.
"It's really a dirty little secret that many communities that are highly prone to disasters don't put the codes in place to prepare and protect the communities," said Leslie Chapman-Henderson, president of the Federal Alliance for Safe Homes.
Ten states received a top rating including California, Florida, New Jersey and New York, each with a score of 99.
FEMA's ratings mark a new federal effort to analyze and highlight a key element of climate protection that has been overlooked.
Building codes regulate new construction and major renovations, setting minimum standards for homes and commercial structures to withstand events such as hurricanes, floods and earthquakes.
"They're the single most important factor and predictive factor in whether or not a home can withstand a disaster," Chapman-Henderson said. She called FEMA's ratings "the gold standard."
FEMA and groups such as the insurance industry and climate advocates have been urging states and localities to adopt the newest building codes for better protection against climate impacts. A FEMA study in 2020 found that thousands of localities had archaic building codes that exposed people to "a dangerous, costly and unnecessarily high level of risk."
"On the federal side, we're seeing an increased attention to encouraging or incentivizing communities to update to the latest edition of the code," said Ryan Colker, a vice president of the International Code Council, which publishes building codes used widely by states and localities.
The large number of low scores in FEMA's latest ratings shows the pressure that state officials face to refrain from updating their building codes amid concern that stringent new standards could increase building costs.
"You certainly have constituencies that would like to see codes remain the same," Colker said. "Citizens don't really understand the role of codes. There isn't a large public constituency that would advocate for updates."
FEMA called its rating "a tool" that officials can use "to encourage adopting the latest" building codes.
FEMA published similar scoresheets a year ago, when 28 states received the lowest rating from the agency. Many states saw their scores drop this year because they failed to adopt the latest version of the council's building codes, which are updated every three years.
"There are benefits from continual updates to the code, including capturing latest research and technology," Colker said. "We're seeing an increase in the number and severity of hazard events."
The council publishes two major "model" building codes that it updates through a consensus process involving thousands of officials in the private and public sectors. One code covers commercial buildings, and the other covers residences.
States and localities are free to adopt the model codes fully or to make modifications.
FEMA's ratings differ from an analysis last year by the Insurance Institute for Business and Home Safety, a nonprofit research group funded by the insurance industry that studies disaster safety. The institute rated 18 states on the Atlantic and Gulf coasts and gave Louisiana and North Carolina "good" ratings while New York received a "poor" score.
The differing results reflect the inconsistency in how observers evaluate state building codes.
FEMA ratings and scores are based on the percentage of communities in each state that are following the latest building codes. The ratings do not account for community population, which means they do not necessarily reflect the percentage of a state's residents facing hazard exposure from outdated building codes.
Building code policies vary from state to state. Some states adopt a building code that applies automatically to every community. Some states adopt a building code but let municipalities decide whether to follow the code. And some states take no action, leaving building codes entirely to municipalities.
Florida received a near-perfect score of 99.1 percent because the state adopted the latest building codes, which every county and municipality must follow. (FEMA deducted nine-tenths of a percentage point because some flood-prone communities are not part of the agency's flood insurance program.)
FEMA gave Texas a score of 10 percent because the state follows outdated codes published in 2012 and gives municipalities "broad discretion to modify" the codes. Texas didn't receive a score of 0 because major cities such San Antonio have modified the state codes to be highly stringent.
The insurance institute's ratings are based on building codes as well as code enforcement and training of building inspectors.
Colker of the code council said some states did not adopt the latest codes because the Covid-19 pandemic interfered with meetings.
Reprinted from E&E News with permission from POLITICO, LLC. Copyright 2022. E&E News provides essential news for energy and environment professionals.
Source link