Movies
New York City's 10 Most Iconic Queens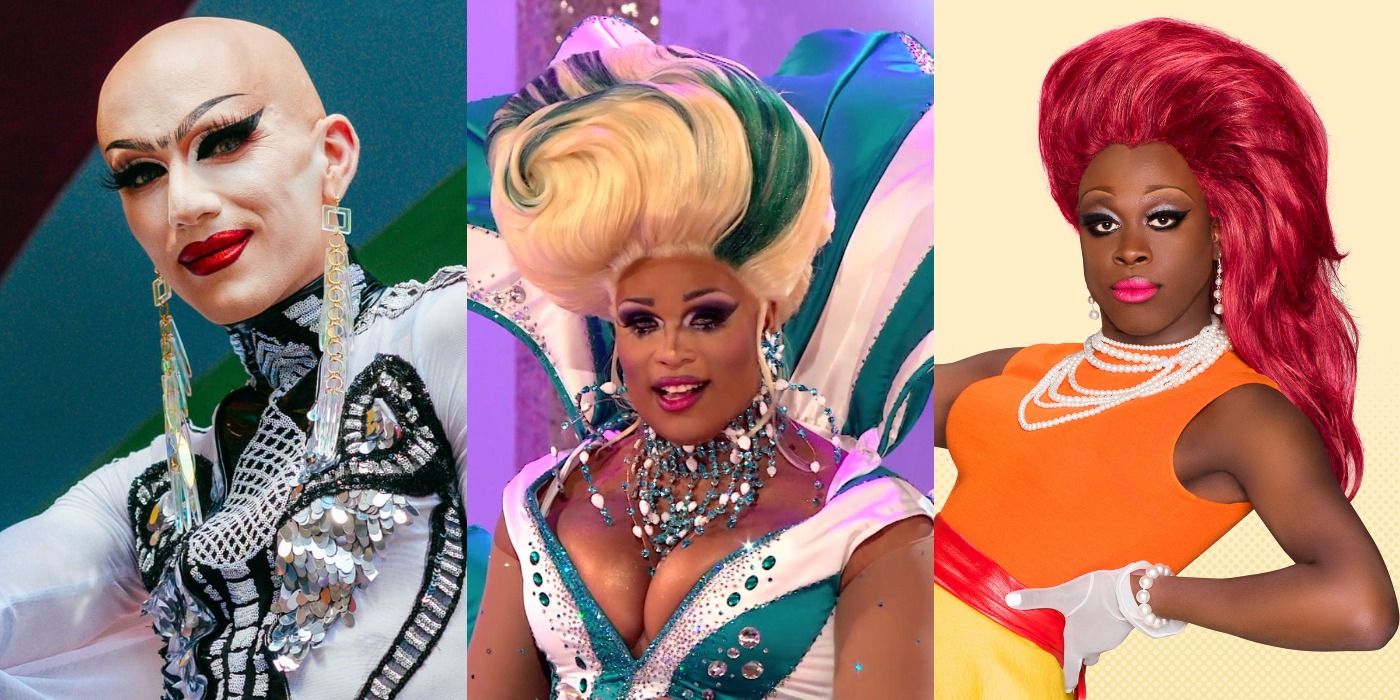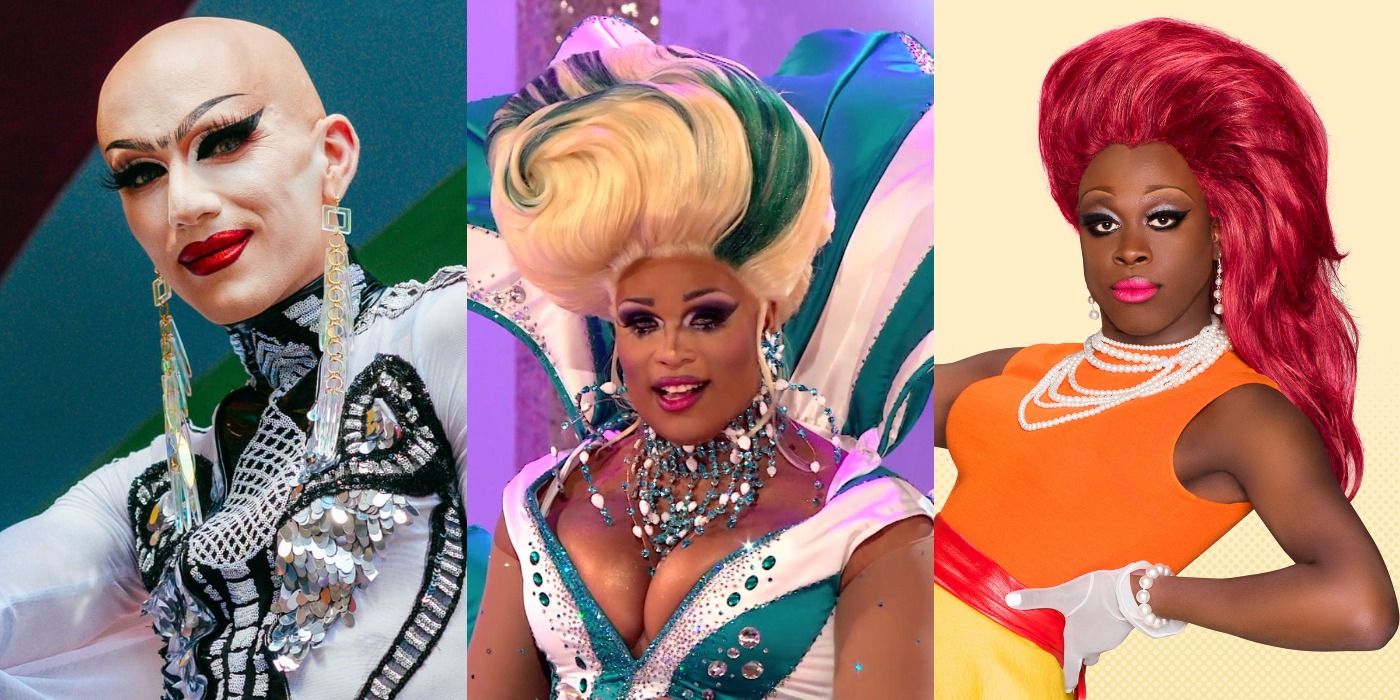 Contestants from RuPaul's Drag Race come from all across the United States, each with their own unique origins and upbringing. And each major city and region in the country has its own unique drag scene, with its drag queens representing their scene's particular flavors. Unsurprisingly, New York is one city with a long drag history that's sent a slew of its iconic queens to the Drag Race competition.
RELATED: 10 Unpopular Opinions About RuPaul's Drag Race, According To Reddit
According to Time Out, "the best drag queens in the world called NYC home". With its vast hub for entertainment and the arts, it's no wonder that a lot of drag queens start their careers or choose to set up shop in and around the Big Apple. But which queens from New York stood out the most on RuPaul's Drag Race?
9

Pearl
From Brooklyn, New York, Pearl perhaps remains an iconic queen not only for her skills but for being on dangerously thin ice with RuPaul. "Is there something on my face?" remains one of the most memorable quotes from Drag Race, and fans also still remember RuPaul's very stern words to her: "Wake up, Pearl."
But these words obviously gave the sleepy drag queen a good wake-up call (along with lip-syncing for her life against fan-favorite Trixie Mattel) as she went on to become one of the top three of season 7.
Another Brooklyn queen is Bob the Drag Queen. Renowned for her political activism and sense of humor as well as her drag, Bob was quick to win the hearts of fans with her quick one-liners and excellent comedy. It's no wonder why she was the winner of season 8.
Perhaps her most iconic moment in Drag Race is being the first-ever queen to impersonate two celebrities on the Snatch Game – Uzo Aduba and Carol Channing. The gamble paid off with one of the best RuPaul's Drag Race Snatch Game performances in the show's history and it won her the coveted maxi-challenge.
8

Aquaria
Aged just 21 at the time when her season filmed, Brooklyn-based Aquaria still holds the title for the youngest Drag Race winner, having taken the crown in season 10. With season 4 winner Sharon Needles as her drag mother, this makes the duo the first drag mother and daughter to both be winners of the show.
RELATED: Best Ball Challenge Outfits In RuPaul's Drag Race
But that's not all. Aquaria is also the show's first queen to win both the ball challenge and the Snatch Game in the same season. Her fantastic Melania Trump impersonation still remains a favorite Snatch Game performance for many fans.
7

Sasha Velour
Season 9 winner Sasha Velour was a standout contestant with her quirky aesthetic, her unique choice to be a "bald" drag queen (a loving tribute to her mother), and her vibrant personality. Sasha was a worthy contestant, but she sealed her win with the memorable rose petal reveal during the lip-sync for the crown, a moment that remains one of the best Ruveals on RuPaul's Drag Race to this day.
Sasha grew up in various parts of the United States but moved to Brooklyn with her partner after discovering drag in Vermont whilst studying at the Centre for Cartoon Studies. After developing her drag aesthetic in New York, Sasha brought an artistic sensibility and classic club-kid vibes to the show.
6

Miz Cracker
Drag daughter of Bob the Drag Queen, Miz Cracker was one of season 10's most popular contestants, winning fans over with her comedy and her mostly consistent performance throughout the challenges. From Harlem in New York, Miz Cracker told Here magazine that "New York is objectively the best city for drag."
Miz Cracker came fifth in season 10, but she soon went on to appear in the fifth season of RuPaul's Drag Race All Stars, where she performed very well and was a runner-up alongside another fan favorite, Jujubee.
5

Peppermint
Sasha Velour may have been season 9's winner, but runner-up Peppermint was just as worthy of the crown. A queen who deserves to return for RuPaul's Drag Race All Stars, Peppermint is a milestone contestant for being the first to compete on Drag Race as a transgender woman, and she was a fan favorite throughout the season.
Peppermint was raised in Delaware and Pennsylvania but moved to New York City to study musical theatre. She has remained in the Big Apple since and is one of the city's best and most famous drag queens.
4

Scarlet Envy
Drag daughter of Pearl, Scarlet Envy started doing drag in New York City, but it was her appearance on season 11 of Drag Race that gave her career the kickstart it deserved. Her most memorable moment on the show was her excellent acting performance in the "Good God Girl, Get Out" challenge, in which she shared victory with the season's eventual winner, Yvie Oddly.
RELATED: 8 Most Dramatic Moments In RuPaul's Drag Race All Stars Season 6, Ranked
Having performed extremely well on the show, Scarlet's early "sashay away" came as a shock to many viewers. But all was not lost for her outraged fans, because Scarlet returned as a contestant on All Stars 6.
3

Jan
Singer Jan won fans over with her enthusiasm, talent, and peppy, high-school-cheerleader energy in season 12. Despite this, she did not win any challenges during her time on Drag Race, even the Madonna Rusical which she belived she was certain to win. Her reaction to not winning the challenge created the "face crack of the season" and became a viral meme across the Internet.
Jan finally got her well-deserved challenge win for the "Halftime Headliners" challenge in the sixth season of All Stars. It was also revealed in season 13 that she was in a band with season 13 runner-up and fellow New York queen Rosé.
2

Monét X Change
Perhaps one of the most popular contestants on the show is Monét X Change, drag sister to Bob the Drag Queen. Crowned Miss Congeniality of season 10 and joint winner of All Stars 4 with Trinity the Tuck, Monét was frequently a scene-stealer whenever she was on screen.
Yet it was perhaps the infamous sponge dress that Monét made for one of the most difficult challenges on RuPaul's Drag Race, "Drag on a Dime", that sealed her fame and status. The look had such an impact on pop culture that the official Twitter page of Spongebob Squarepants referenced her.
1

Bianca Del Rio
One of the most popular, successful, and iconic contestants in Drag Race history is sarcastic comedy queen Bianca del Rio. The winner of season 6, Bianca slayed the competition with three maxi challenge wins and an unforgettable Snatch Game performance as Judge Judy. Plus, not once did she have to lip-sync for her life.
Although born and raised in Louisiana, Bianca is most notable as a New York queen, having moved there before Drag Race to work in costumes and drag, even having performed with legendary queen Lady Bunny.
NEXT: 10 RuPaul's Drag Race Quotes That Live Rent-Free In Fans' Heads

Next
Flavor Of Love: Where Are They Now In 2021?

About The Author