MLB
Nick Howard still battling for Major League debut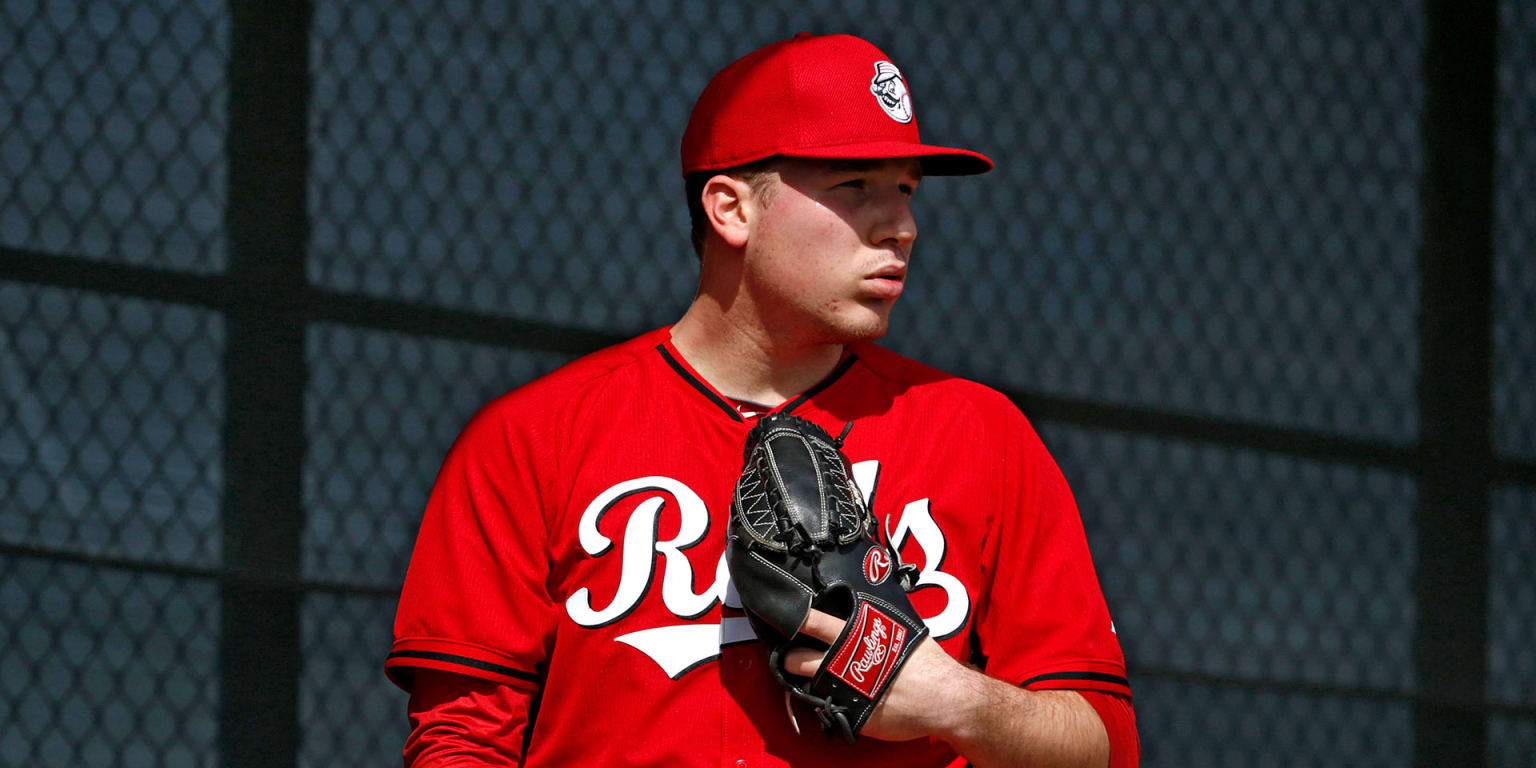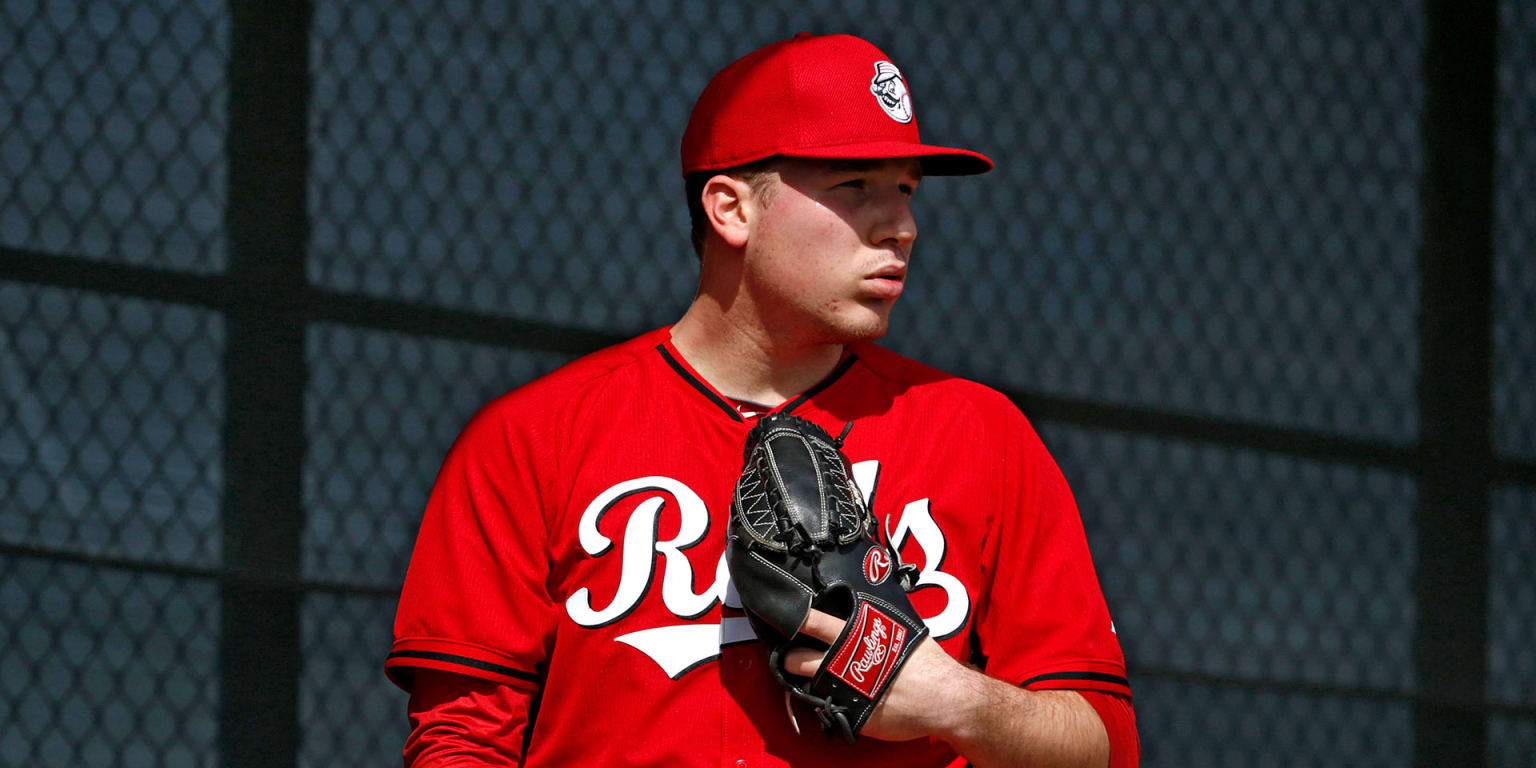 GOODYEAR, Ariz. — When the Reds selected Nick Howard with the 19th overall pick of the 2014 MLB Draft out of the University of Virginia, the right-handed pitcher expected to move up in a hurry.
"When I was drafted, everybody thinks they'll make it as quick as possible and you want to go help the big league team," Howard said on Sunday after a bullpen session at early Minor League camp.
Eight years later, Howard is still chasing his dream of pitching in the Major Leagues. Many other players from his Draft class — including Trea Turner, Carlos Rodón, Kyle Schwarber and Reds pitchers Jeff Hoffman and Tejay Antone — have all reached the big leagues.
"I always never understood. I knew it was a big deal when people got drafted or made their big league debut and they're crying," Howard said. "If it happens this year, it'll be an emotional moment. I understand now why it's such a big deal."
After being a college closer, the Reds wanted to develop Howard as a starter. He enjoyed a strong first pro season at Low-A but would endure a long litany of obstacles from there. He struggled at High-A in 2015 and '16 and missed all of 2017 with a right shoulder injury that required surgery.
Before and after the lost year with the injury, Howard developed the inability to easily get the ball over the plate. Even playing catch, he often threw the ball over the catcher's head or into the dirt. Simply put, Howard had developed "the yips," a mental block that prevented him from doing basic things like getting the ball into a glove.
With a 10.80 ERA in three games at Double-A Chattanooga in 2019, Reds vice president of player development Shawn Pender informed Howard in June of that season that he was being released. He was picked up by the Royals later that summer but never pitched for that organization. The 2020 season was lost to the COVID-19 pandemic shutdown of the Minor League season.
On March 21, 2021, the Reds needed pitching depth in Minor League camp. They re-signed Howard with familiarity being key for both parties.
"I just respected the fact that he was so resilient," Pender said. "The one thing we saw last year in Spring Training, when he had the problems that he would have had the year before, he would never quit. Instead of pulling back, he went forward. That's where you have to get in order to get over that."
With Chattanooga last season, Howard posted a 2.25 ERA in 22 relief appearances as he found his fastball and slider to be a reliable two-pitch mix again. He was moved up to Triple-A Louisville but posted a 7.20 ERA in 20 games.
Most important was that Howard felt healthy and was free from the mental anguish that held him back years earlier.
"That was priority No. 1, just being able to get through a season without any hiccups," Howard said. "I feel good. I was very happy. It wasn't a perfect year, but I gained a lot of confidence getting a season under my belt and showing what I can do again.
"Especially my history, baseball is tough enough and it's one thing to go out there and beat yourself. I kind of just adapted the mindset of being the aggressor. Hopefully more times than not, hopefully, the ball bounces in your favor. That's kind of my approach. It's what I've been sticking to since I've been making my way back."
Howard, now 28, wished he could explain how he got past the yips to get his career back on track.
"I will probably be 80 years old saying, 'How did that happen?' But it's given me great perspective," he said. "Time obviously helps. It wasn't the quickest of progressions. I'm just glad to be on the other side of it and just enjoying the game again."
Howard has a chance to return to Louisville this season with a good camp. Despite having no big league experience yet, he has perspective that can help younger teammates push through mental struggles and a sometimes overwhelming grind.
"A lot of the people that came up through the system with him have watched this," Pender said. "It does add value because they see somebody who has gone through this and it's, 'Hey man, I've got some of those issues too. But look at what he does. He never quits.' I think it's been good for all of us, to be honest with you. This game will humble you. That he's been so willing to stay the course has been inspirational for his teammates. We certainly respect the hell out of him for it."
During camp, Howard has performed the more mundane tasks of pitchers' fielding practice, long tossing and bullpen sessions with joy and appreciation.
"One hundred percent. Shoot, everybody probably thinks these are boring days," Howard said. "For me, I don't take anything for granted anymore. Playing a good game of 90-foot catch makes me happy nowadays. I've come full circle. I don't have any regrets, but this has definitely given me a perspective on the game."
Source link