Movies
Nintendo Switch Ads Still Don't Get How People Play Games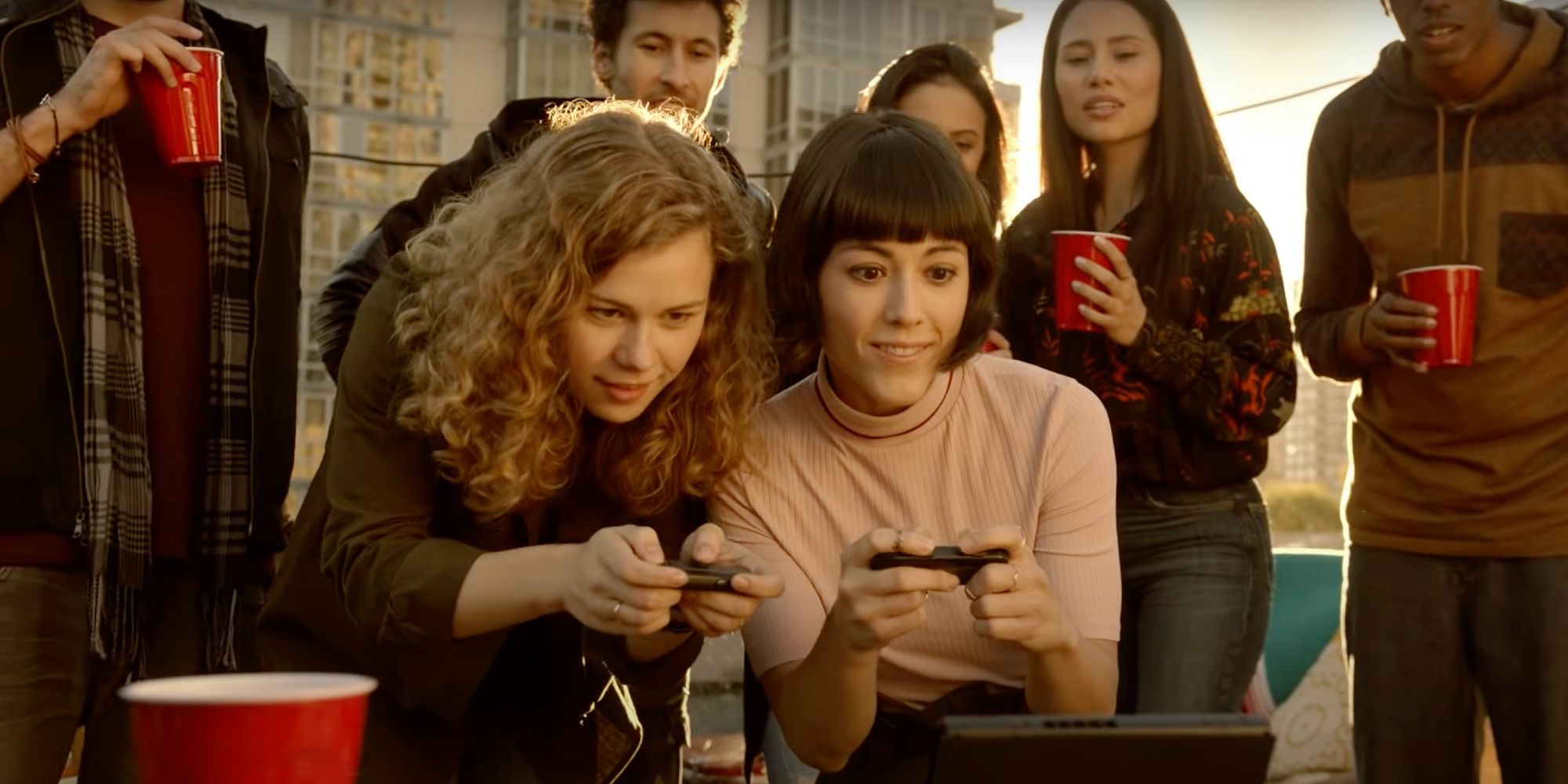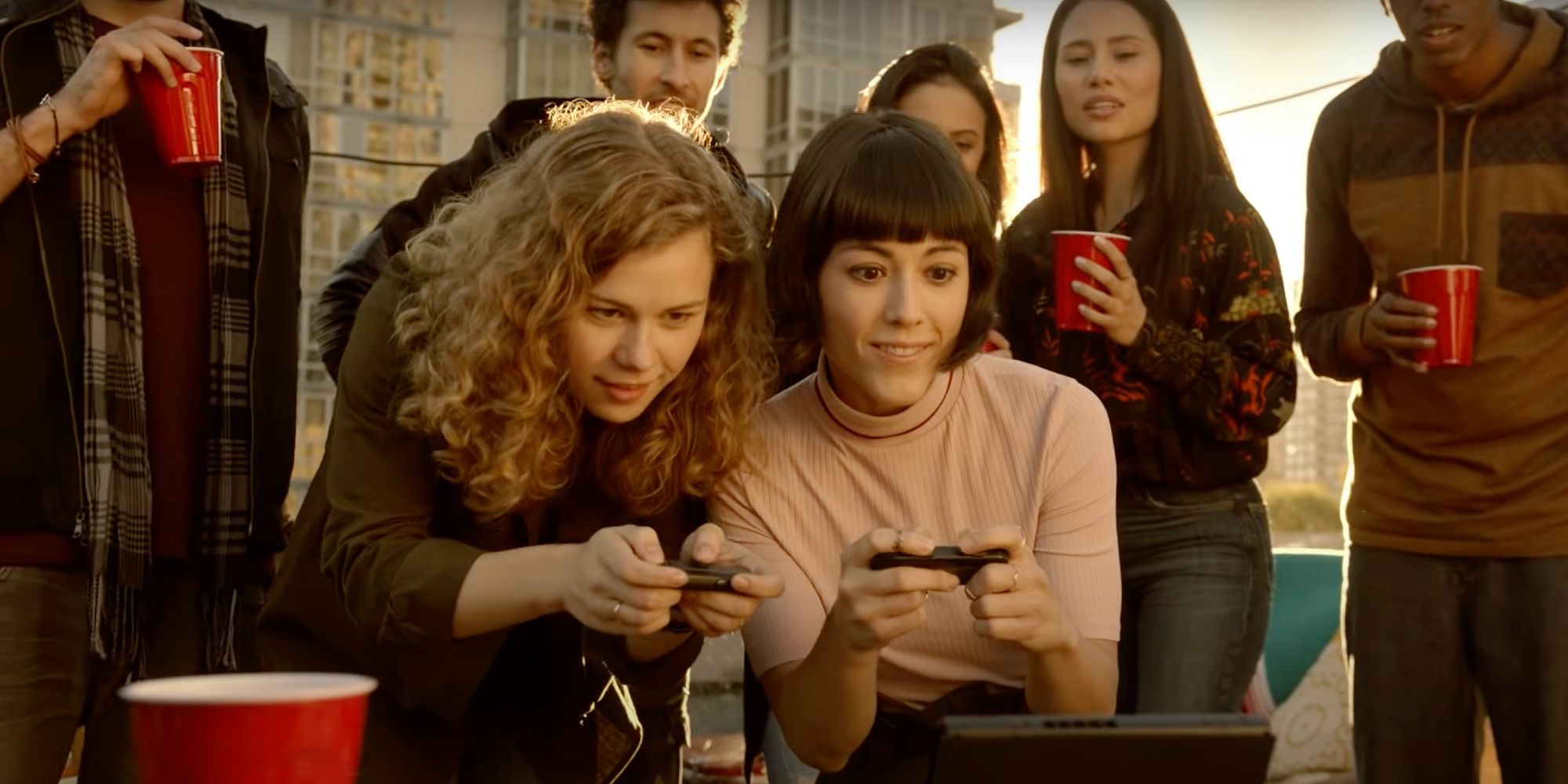 The Nintendo Switch's portability is one of its most marketable aspects, but the consoles ads always have people playing their Switch very strangely.
A lot of fans were disappointed by the announcement of the Nintendo Switch OLED Model, which was not the long-rumored Switch Pro everyone has been expecting. Instead, what was revealed was a machine with almost the exact same specifications as the original Switch from three years ago, only with a slightly different screen. What also didn't change very much is Nintendo apparently not really knowing how people play video games, as evidenced by the Switch's advertisements.
The Switch is a wonderfully versatile machine. It can be played like a home console, or taken on the go, and people have no doubt played it in all manner of circumstances since it released. Nintendo's marketing for every iteration of the Switch attempts to showcase this versatility, but the commercials end up with people playing the Switch in truly bizarre scenarios.
Related: Nintendo Switch OLED & LCD Screen Differences Explained
The announcement of the Nintendo Switch OLED brought a reveal trailer which further cements Nintendo's disconnect with what it's like to actually play video games. The trailer starts out inconspicuous enough, showing people playing in handheld mode on their couch, and sitting by a pool. People quickly start to do more bizarre activities when a man enters his home, drops his keys on an entryway table, and sits down in his hallway to play Pokémon. A couch or chair can't be that far away.
This is immediately followed by a scene of two people playing Bowser's Fury on the counter in a diner. If this was a real situation, it's likely the diner workers would be tired of those two sitting there, making noise and not ordering anything. Following the diner scene in the Nintendo Switch commercial, the slightly less egregious activity of a family of four playing chess using the Switch's touchscreen occurs. Nintendo plays it off like they're in teams of two, but chess is not a game very conducive to teams.
Nintendo Switch Ads Have Always Been Absurd
This strangeness is not a recent trend; in fact, it started when Nintendo first provided a look at its new console. The most notorious instance of people playing the Switch under strange circumstances comes from the First Look trailer (visible below), when a woman is playing with her Switch docked on her TV, looks outside to see her neighbors having a roof party, and decides to bring her Switch with her. Cue people standing feet away from the tiny screen holding Solo cups and looking confused.
This isn't even the strangest occurrence in the original reveal, either. At one point two people play Mario Kart 8 Deluxe in the back of a van on the way to go race real go-karts. Another scene has people playing basketball then going to the sidelines to play 2K, as if one of them said, "Everybody please come touch my Joy-Cons with your sweaty hands while we play a digital version of the sport we were just playing but on a tiny screen." They play two-on-two while people continue playing real basketball in the background.
Yes, these are just commercials, but the phenomenon is strange considering Nintendo has been doing this and highlighting its own console's weaknesses for over four years. People can do whatever they want, and this article shouldn't discourage anyone from playing FIFA at their child's soccer game, or bringing Super Smash Bros. Ultimate to prom. The Nintendo Switch is all about versatility, no matter how absurd the situation – according to the commercials, that is.
Next: Animal Crossing Troublingly Missing From Nintendo Switch OLED Trailer
Source: Nintendo
Black Widow Secretly Confirmed Valentina Is Not A Villain
About The Author