MLB
Notable 2021 prospect stats for each MLB team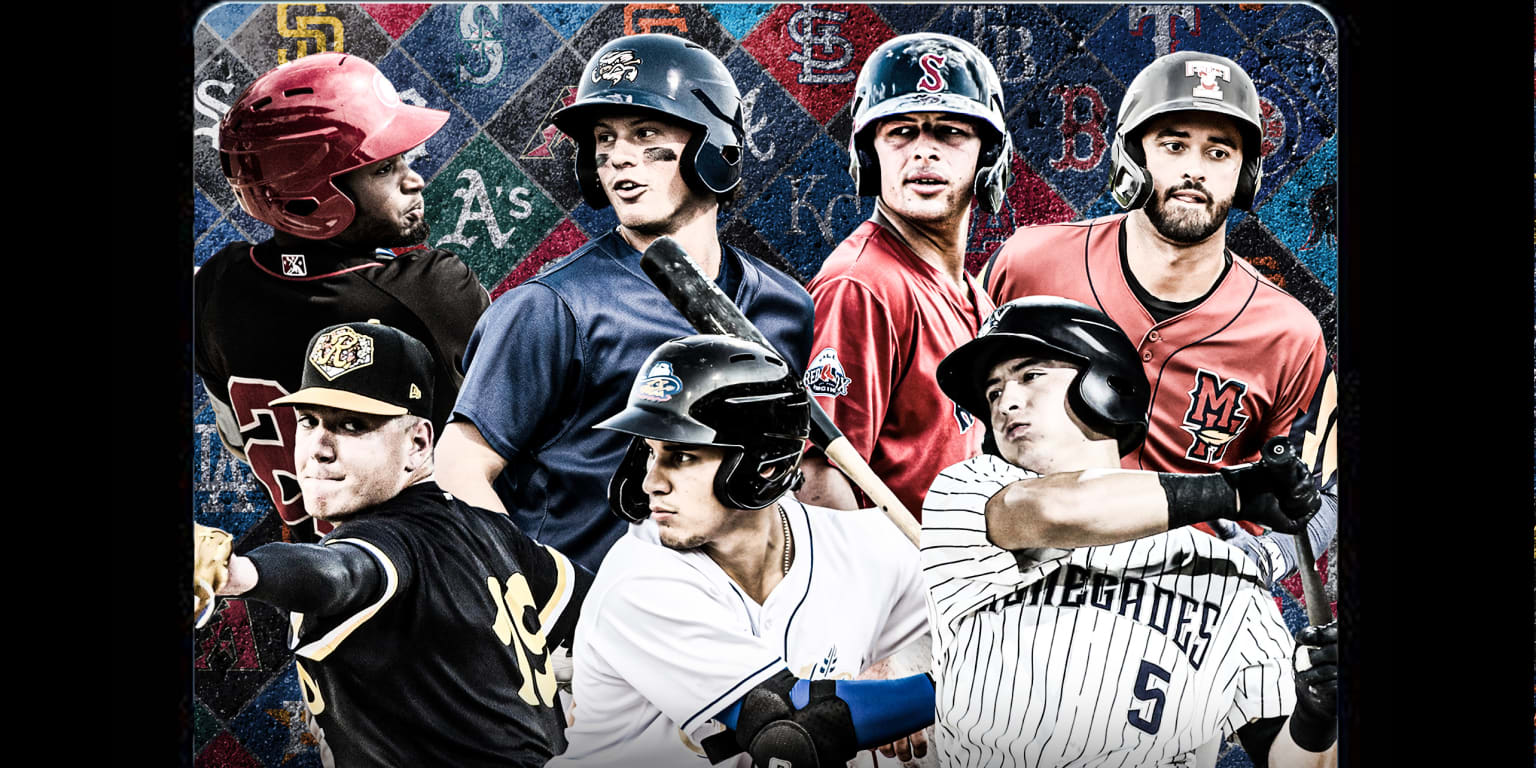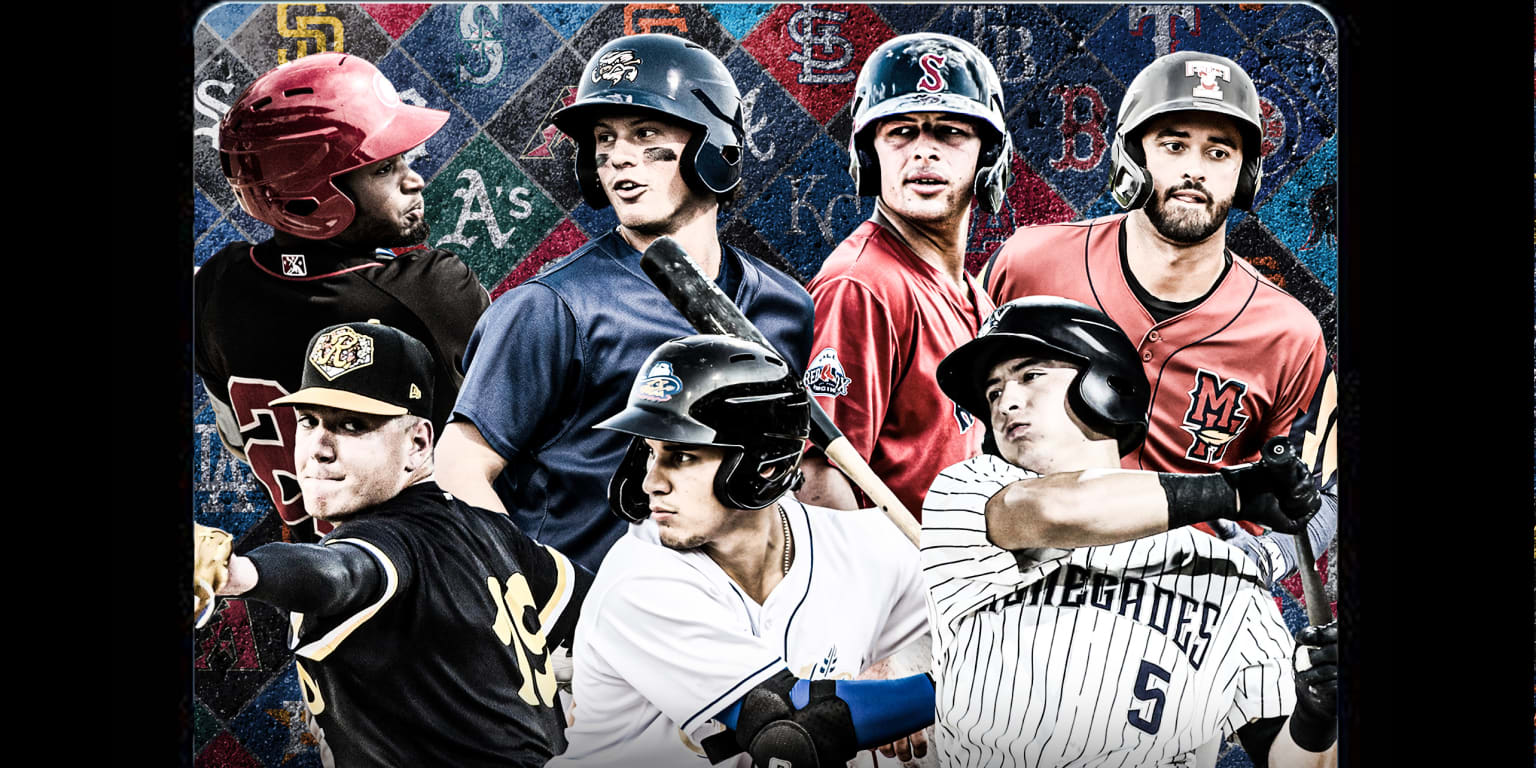 They say that numbers don't lie. But it's also true that they don't tell a complete story all the time.
That's certainly true in baseball, where statistics of all shapes and sizes have been used to measure performance for generations, even if those measuring sticks have changed over the years. When jumping into the long-term evaluation of prospects, it's not always about the numbers they put up, though production is expected at some point in order for a player to remain highly valued and to move up an organizational ladder.
The 30 players below all put up at least one notable stat during the 2021 season, and while they are in no way guarantees of big league success, they do tell a story about how this past year went for each one of the players who produced them.
Twenty-eight is a solid homer total on its own. Here's the kicker — it represents the most dingers hit by a teenager in the Minors this season. The top five should look familiar in that group as well; the teens behind Martinez are, in order: Francisco Álvarez (24), Jhonkensy Noel (19), Marco Luciano (19) and Noelvi Marte (16). Four of the top five are Top 100 prospects. The fact that Martinez leads the group, even after an in-season promotion to High-A Vancouver, speaks to his plus-power potential and heightens hopes of how many he can slug in 2022.
Among players with 100 or more innings pitched this year, no one had a better strikeout rate than Rodriguez, and he pretty much matched any starter in the Minors in 2021 (Daniel Espino, also in this story, was right at 40.5 as well, but with 91 2/3 IP.) Rodriguez's .159 batting average against also led all Minor League hurlers who hit the century mark in innings.
It would have been one thing if the Tampa Bay right-hander slightly improved his control numbers. He likely would have been a top 50 prospect in that case, given the quality of his stuff. But he didn't just cut his walks a little; he cut them so drastically (and still struck out many batters) that he ended up leading Minor League pitchers (minimum 70 innings) with an 8.7 K/BB ratio. For those that like raw numbers, that worked out to 113 strikeouts and only 13 walks in 78 2/3 frames between Double-A and Triple-A. It's no wonder why the Rays gave him his Major League debut this week. His performance in that one: five strikeouts, no walks.
Boston shocked many when it took Yorke 17th overall last year, but those in the organization would tell anyone that would listen that they thought the California high-schooler showed a promising hit tool and likely would have been ranked much higher on external lists in a normal 2020. Those assessments rang true in Yorke's first taste of Minor League ball. His .325 average, coming in 97 games between Low-A and High-A, was second best among full-season teenage qualifiers this summer. The number was even better at the higher level with Yorke going 28-for-84 (.333) in a 21-game span with Greenville.
A good case can be made that Volpe is the breakout prospect of the 2021 season. The 30th overall pick in the 2019 Draft was believed to be good across the board, but not necessarily plus in any one area, especially when it came to power. After a year of working on his own in the New York/New Jersey area, Volpe surprised many (including the Yanks) by slugging above .600 and producing 27 homers in 109 games between Low-A and High-A. He might settle in for a little less pop at the higher levels, but many who have seen him have been impressed by his ability to lift the ball to all fields with authority.
A 70-grade fastball, a 60-grade slider, a 55-grade curve. Those are pretty good ingredients to generate whiffs. But there are good strikeout rates, and there are elite ones. Espino's fell into the latter category. His 40.5 percent K rate was tops in the Minors among pitchers with at least 90 innings, squeaking past Grayson Rodriguez (40.53 vs 40.45) for the top spot. Espino punched out 152 of the 375 batters he faced between Low-A and High-A in his age-20 season.
Since 2000, there have been only eight 30-30 seasons in the Minor Leagues. Some prominent players (Kyle Tucker, Luis Robert, Joc Pederson, George Springer) have hit that mark most recently. Entering Thursday, Witt needs only two steals to become the only Minor Leaguer in 2021 to reach that milestone. He has nine games remaining as part of the Triple-A Final Stretch to get them. Don't doubt that the 2019 first-rounder will have the wheels turning in the next week for Omaha.
Tigers: .298/.381/.525 vs. .296/.382/.552
Riley Greene, OF (No. 2/MLB No. 7)
The former is Greene's slash line over 84 games at Double-A Erie. The latter is his slash line over 31 games at Triple-A Toledo, entering Thursday. How's that for consistency? Greene's ability to hit for average and power made him the fifth overall pick in 2019, and the Tigers believed enough in both skills to test the left-handed slugger with a move to the upper Minors in his age-20 season. His response has secured his spot as a Top 10 overall prospect.
Twins: 7.8 K/BB
Joe Ryan, RHP (No. 6)
Want to know why Ryan, who came to the Twins from the Rays in the Nelson Cruz deal when he was pitching for Team USA in the Olympics, has gotten to — and is having success in — the big leagues? He throws a ton of strikes while missing a lot of bats. Between Triple-A and the big leagues. That 7.8 K/BB ratio would top the big leagues if he did it enough at the highest level, and since he's at 8.33 K/BB over his first four starts with the Twins, who's to say he won't in the future?
White Sox: 23 home runs, 22 stolen bases
Romy Gonzalez, SS (No. 20)
Gonzalez earns just average grades for his power and speed, but that hasn't stopped the 2018 18th-rounder from enjoying a breakout season in both departments this summer. Gonzalez's Minor League numbers from Double-A and Triple-A make him one of 16 20-20 players in the Minors this season, and they helped push him to Chicago for 10 games as well. Gonzalez could be a future bench option on the South Side, if this keeps up.
Detmers' official Minor League career lasted only 13 starts in Double-A before the 2019 first-rounder got called up to help in Los Angeles. A big reason why the Angels felt confident in his ability to handle the leap was how consistently he was missing bats with his four-pitch mix. His 15.9 K/9 rate was best in the Minors among all pitchers with 60 or more IP.
Astros: eight home runs
Jeremy Peña, SS/2B (No. 4)
Call it recency bias, if you want, but anyone would have to admit that Peña's season-ending run has been nothing short of astonishing. There was a lot of hope for a big season from the University of Maine alum in 2021 following a strong winter showing in the Dominican Republic before a wrist injury in the spring forced him out for much of 2021. He finally played his first game for Triple-A Sugar Land on Aug. 28 and has proceeded to go deep eight times in 20 games since then. That's roughly a dinger every 10 at-bats. Whether it's the Arizona Fall League or another trip to winter ball, here's hoping Peña gets more opportunities to expand his 2021 sample and show just how real this power jump is.
The only thing that slowed the A's 2020 first-round pick down was a wave of injuries that limited him to 57 games in Low-A. But among 2020 draftees with more than 250 plate appearances, only Justin Foscue of the Rangers and Joey Wiemer of the Brewers had a higher OPS than Soderstrom's .957. And both of those guys came from the college ranks while Soderstrom, who had a very impressive .306/.390/.568 line when healthy, was a high school draftee.
We know, batting average is so old school, but J-Rod deserves a tip of the cap for pretty much hitting wherever he goes. His .347 average across two levels tops any Top 30 prospect with enough at-bats to qualify and looks really nice with his .441 OBP and .560 SLG while the 20-year old also swiped 21 bases. For his career, Rodríguez now has a .331/.412/.543 line.
The 2021 Futures Gamer made a very strong leap from Low-A in 2019 to Double-A this year, making the most of his 78 innings pitched. His .144 BAA was lowest among all Minor League starters with at least 60 IP this year. The right-hander gave up just 4.4 hits per nine and struck out 11.2/9 for the season.
Braves: 39 pct. K rate
Spencer Strider, RHP (No. 10)
Strider jumped from No. 24 on the preseason Braves' Top 30 to No. 10 because his improved stuff missed a whole lot of bats. His 39 pct. K rate was bested only by the Orioles' Grayson Rodriguez, Cleveland's Daniel Espino, and the Giants' Ryan Murphy. Strider struck out 150 on the year for a 14.5 K/9 rate as he pitched across three levels and held hitters to a .190 average.
Marlins: .158 BAA
Eury Perez, RHP (No. 6)
There are lots of numbers that make Perez very interesting, from his age (18) to his size (6-foot-8). The fact that at that age he held hitters across two levels of A ball to a .158 batting average, leading all teenagers with at least 50 innings pitched, is all the more impressive. That BAA, along with his 0.88 WHIP, led all Marlins pitchers in the Top 30, including the Top 100 guys (Edward Cabrera and Max Meyer) as well as Jake Eder.
Mets: .927 OPS
Mark Vientos, 3B/OF (No. 6)
That's Vientos' OPS at Double-A Binghamton. It was fourth best among Double-A qualifiers this season. Bake in the right-handed slugger's age at just 21, and it looks even better. Since 2006, Vientos is one of only 10 qualified players to post a Double-A OPS of .900 or above in his age-21 season or younger. Others on that list include Mike Trout (2011), Oscar Taveras (2012) and Evan Longoria (2007) as well as current prospects Riley Greene and Miguel Vargas (both in 2021). Vientos' defensive home remains a big question, but he provided plenty of answers with his bat this summer.
The 2020 first-rounder has been around the top of the Minor League K leaderboard for much of his first full season, and he secured that spot with eight punchouts for Triple-A Rochester on Wednesday. He now sits seven ahead of Carson Ragsdale, whose regular season is up as of last weekend. Cavalli's 174 punchouts have come over 122 2/3 innings across High-A, Double-A and Triple-A as he's used four above-average pitches (including a heater that can touch close to triple-digits) to keep Minor Leaguers off-balance all summer.
Phillies: 4.4 H/9
Kyle Dohy, LHP (No. 27)
While the left-handed reliever has had some difficulty mastering the Triple-A level, he's shown that the usually-hitting-friendly confines of Double-A Reading do not pose a challenge. His 4.4 hits per nine combined in 2021 led to a .144 BAA, but Dohy has always been tough to hit. In his Minor League career, he now has a 5.7 H/9 rate and .181 BAA.
Brewers: .719 slugging pct.
Joey Wiemer, OF (No. 23)
Specifically, this is Wiemer's slugging percentage at High-A Wisconsin, where he played his final 34 games of the regular season. Yes, that means the 2020 fourth-rounder slugged over .700 at his highest level of the 2021 campaign. Amazingly, Wiemer hit 14 homers in his time with the Timber Rattlers, one more than he hit in 41 more games at Low-A Carolina. That was tied for the most in the Minors since Aug. 19. Wiemer has an all-or-nothing swing, but the Brewers said in the middle of the season they were willing to ride it out so long as he kept producing. That he very much did to end 2021.
Cardinals: .899 OPS
Nick Plummer, OF (No. 10)
The 2015 first-rounder spent 2017, 2018 and 2019 at Class A or Class A Advanced but didn't post an OPS above .688 in any of those campaigns. (He missed all of 2016 due to hamate surgery.) After spending part of the preseason retooling his swing in Florida, Plummer has exploded at Double-A and Triple-A to beat his previous full-season OPS high by more than 200 points. Once well out of St. Louis' prospect picture, the left-handed slugger has hit his way back into the Top 10 and should be an outfield option for the big club next summer.
Cubs: 8.62 K/9
Caleb Kilian, RHP (No. 14)
When you think of pitching prospects who miss bats, Kilian might not be one who jumps to mind right away. But his ability to do so while not walking many really stood out in 2021 and is a big reason why he was able to pitch across three levels and make it to Double-A. His 8.62 K/BB rate was tops among all Minor League pitchers with 100 or more innings this year as he struck out 112 (10.0/9 and walked just 13 (1.2/9) in 19 starts between the Giants and Cubs, joining Chicago as part of the Kris Bryant trade.
There were few hitting prospects hotter than the Pirates' 2020 first-round pick at the end of the 2021 season. Gonzales hit .344/.433/.695 from Aug. 1 until the end of the season. That pushed his season OPS up to .950, leading all 2020 first-round picks with more than 300 plate appearances this year.
No, 106 isn't how hard Greene threw in 2021, though he did touch 103 mph in Triple-A this year. That 106 1/3 is particularly significant for the 2017 No. 2 overall pick since it more than doubles his career total entering the year following Tommy John surgery that wiped out his 2019 season. Greene did strike out 139 in those 106 1/3 IP (11.8 K/9) while pitching his way from Double-A to Triple-A this year.
We knew the 2018 second-rounder could hit for average and play the outfield well coming into 2021. But his power (or previous lack thereof) dragged down his profile a tad. So it's come as a somewhat of a surprise that he's comfortably slugged above .500 for much of the 2021 season, split between Double-A and Triple-A. It should be noted that Amarillo and Reno play in hitter-friendly ballparks and Thomas had a much better slugging percentage at home (.667) than on the road (.462). But his ability to take advantage of friendly confines is a promising sign for his power development.
Dodgers: 31 home runs
Andy Pages, OF (No. 5)
Pages hit 19 homers in Rookie ball in 2019 and showed the power would keep showing up as he moved up the ladder. His 31 homers led the Dodgers organization and the High-A Central. He tied for fourth in all of the Minors and is one of just just 10 Minor Leaguers to reach the 30-homer plateau.
Giants: 167 K's
Carson Ragsdale, RHP (No. 25)
Ragsdale was drafted by the Phillies in 2020 but sent to the Giants for Sam Coonrod last January. In his first full season of pro ball, all Ragsdale did was strike out 13.2 per nine en rout to 167 K's for the year, trailing only Cade Cavalli among all Minor League pitchers. The right-hander tossed six solid innings and whiffed five (doesn't count towards his total) on Wednesday to help his San Jose club go up 2-0 in the Low-A West playoffs.
Padres: .329 average
Euribiel Angeles, INF (No. 13)
After signing for $300,000 in July 2018, Angeles showed a promising hit tool in the Dominican Summer League a year later, batting .301 with just a 9.6 percent strikeout rate. That quality of contact has continued this season now that he's jumped to both Low-A and High-A in his first stateside campaign. Remember when we said Nick Yorke has the second highest batting average among full-season teens? He's behind only Angeles. The Padres infielder's .343 average at Low-A was the best for any qualifier at that level, regardless of age.
Rockies: 26 home runs
Elehuris Montero, 3B (No. 4)
While his 26 homers don't put him in any kind of elite category, they do land him second in the Rockies organization and first among ranked Colorado prospects. More importantly, the homers and his overall .273/.354/.520 line across Double-A and Triple-A righted Montero's ship and made him look more like the prospect he was in 2018 rather than the one who scuffled in 2019, giving the Rockies hope for some solid return from the Nolan Arenado trade
Source link