India
NSA Doval meets Putin in Moscow, discusses India-Russia strategic partnership | India News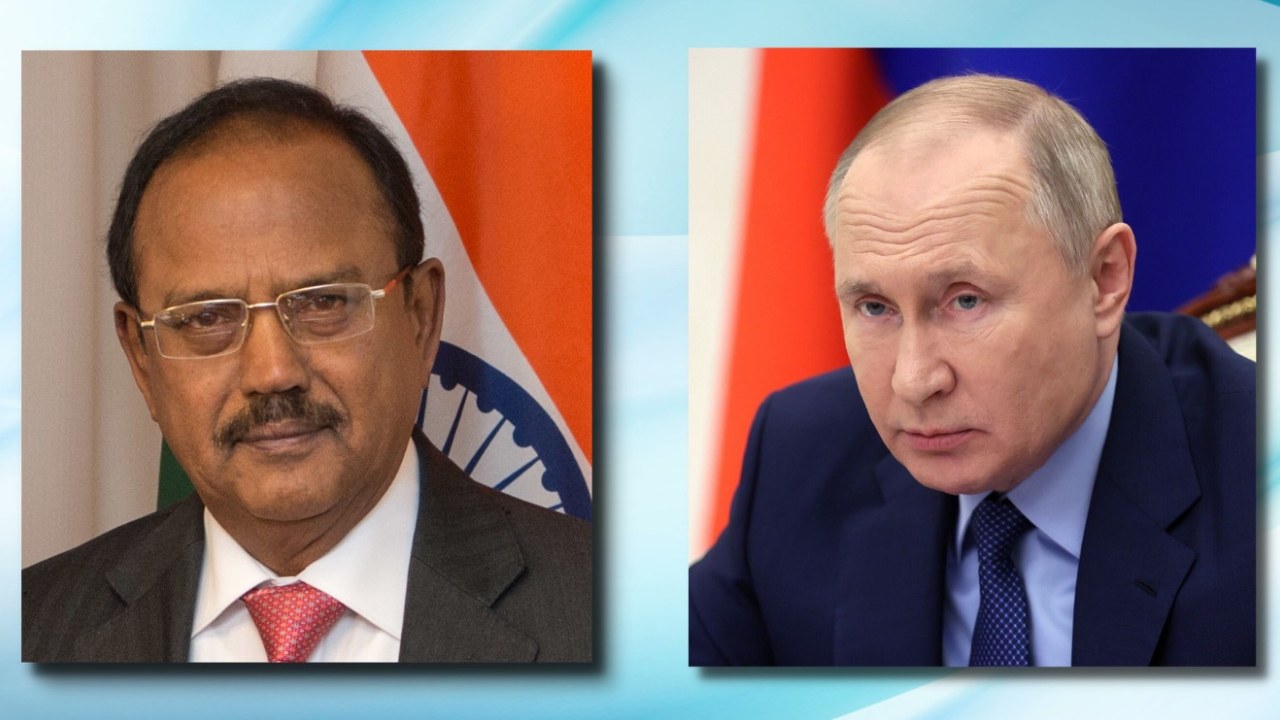 NEW DELHI: National security advisor Ajit Doval met with Russian President Vladimir Putin in Moscow and the two held "wide-ranging discussion on bilateral and regional issues," India's embassy in Russia tweeted.
They "agreed to continue work towards implementing the India-Russia strategic partnership," it further said.
The meeting comes amid the continuing crisis in Ukraine following an attack by Russia last year February.
On Wednesday, Doval attended the fifth multilateral meeting of Secretaries of Security Councils/NSAs on Afghanistan which was hosted by Russia.
"We are also worried about attempts to use the situation in Afghanistan to allow extra-regional forces to expand or build their infrastructure," Putin said, according to the Kremlin.
Doval in his address said no country should be allowed to use Afghan territory to export terrorism and asserted that India will never abandon people of Afghanistan in their time of need.
His visit to Russia came three months after external affairs minister S Jaishankar travelled to the country, during which the two sides vowed to expand their economic engagement including India's import of petroleum products.
India's oil exports from Russia have seen a major jump since the Ukraine war broke out, even as several western nations sanctioned Russia and cut down economic and trade engagements.
India's defence cooperation with Russia also looks on solid ground, with the chief of BrahMos saying western sanctions on Moscow will have no impact.
BrahMos Aerospace is a joint venture between India and Russia that specialises in nuclear-capable supersonic missiles.
India has not yet condemned the Russian invasion of Ukraine and it has been maintaining that the crisis must be resolved through diplomacy and dialogue. India has abstained from voting on several UN resolutions that condemned Russia for its Ukraine invasion.
Doval's visit to Moscow also took place ahead of the G-20 foreign ministers' meeting in New Delhi.
Russian foreign minister Sergey Lavrov is expected to travel to India to attend the meeting on March 1 and 2.
(With agency inputs)