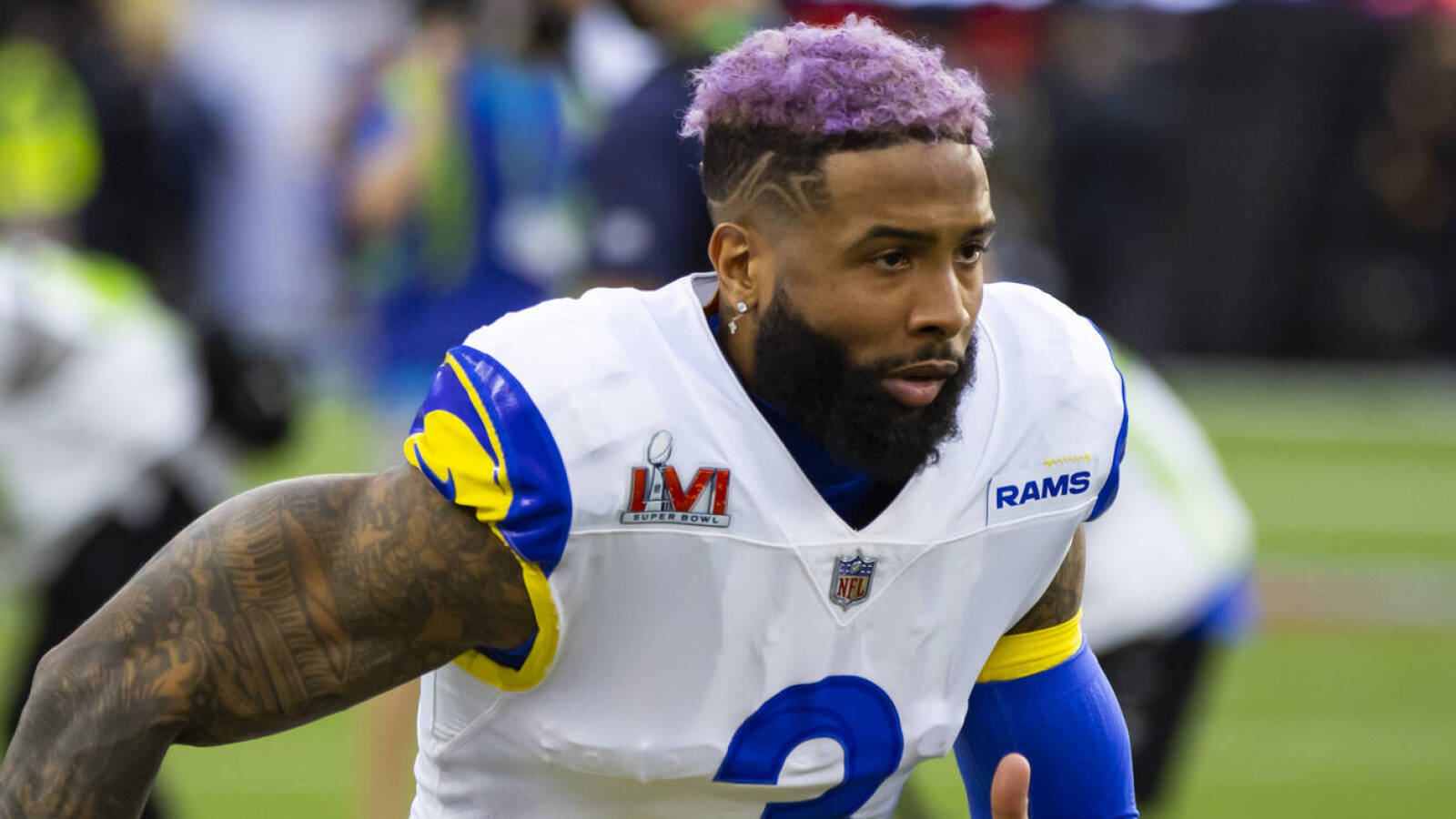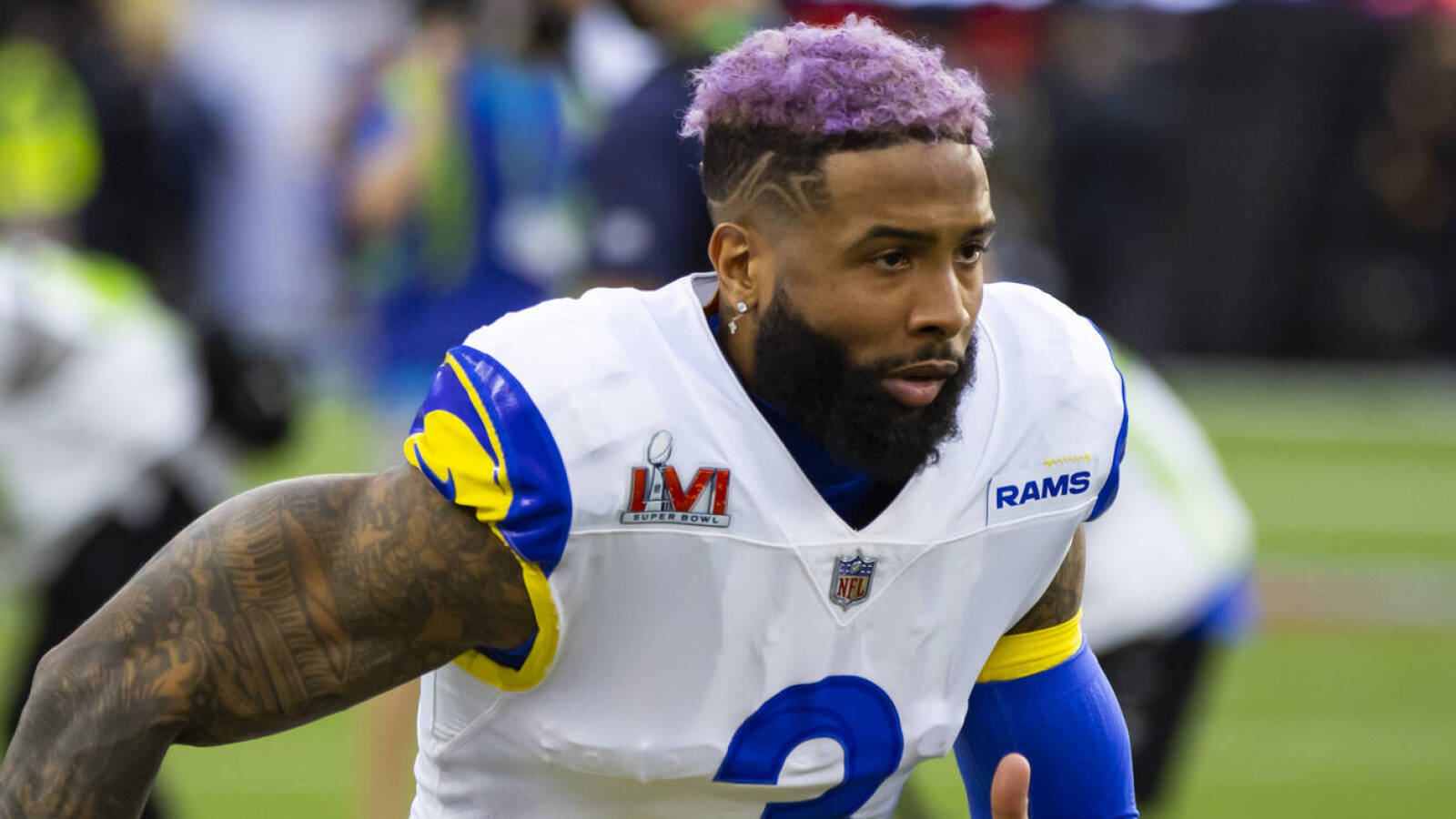 After much fanfare, Odell Beckham Jr.'s return this season may be much ado about nothing.
He made a visit to the Dallas Cowboys earlier this week and left without a contract. The Cowboys shifted their attention to their next opponent, the Houston Texans.
Beckham Jr., 30, is reportedly seeking a multi-year contract, which is a risk for any team looking to sign him. Along with Dallas, he has been most recently connected to the Buffalo Bills and New York Giants.
He suffered his second ACL tear of his career in last year's Super Bowl after finally hitting his stride in Los Angeles during the postseason. Beckham Jr. had 21 receptions for 288 yards — including a 17-yard touchdown reception in Super Bowl LVI — in four playoff games.
The Cowboys did themselves no favors in negotiations, setting a precedent by re-signing wide receiver Michael Gallup to a five-year, $57.5 million deal after he suffered a torn ACL in Week 17 last season.
Gallup returned from injury on Oct. 2, and the results have been middling. In nine games, he has 28 receptions for 297 yards. 
It's unreasonable to expect OBJ to successfully jump into a new offensive scheme this late into the season and Beckham Jr. reportedly won't return until the playoffs. 
Receivers historically find it difficult to come back from ACL injuries. Per a study from "Arthroscopy, Sports Medicine, and Rehabilitation," data shows receivers and running backs are more negatively impacted by ACL tears than quarterbacks.
"Both running backs and wide receivers had decreased per game and career performance post-ACL reconstruction," the study states.
Former Green Bay Packers wide receiver Jordy Nelson represents the best-case scenario for Beckham Jr. After tearing his ACL in the 2015 preseason, he missed his age-30 season. When he returned in 2016, he picked up where he left off, finishing that year with 97 receptions for 1,257 yards and 14 touchdowns. 
In Nelson's second year back from injury, he had 53 receptions for 482 yards in 15 games. He was released in the offseason.
Beckham Jr.'s per-game averages last regular season — 3.1 receptions for 38.4 yards — would be the most any team could reasonably expect this year, and beyond.
He had one of the best three-season stretches for a wide receiver to begin a career. From 2014-16, Beckham Jr. had over 90 receptions, 1,300 yards, and 10 touchdowns each season. Since 2017, he's only had two 1,000-yard seasons and none with more than six touchdowns.
If NFL history holds and he isn't able to regain his early-career form, it won't be from a lack of trying.
There's little doubt about his competitive drive and determination to return to action. His expectation for what his next contract should look like might make that impossible this season. It's finally time to turn off the static.