MLB
One future top-10 player at each position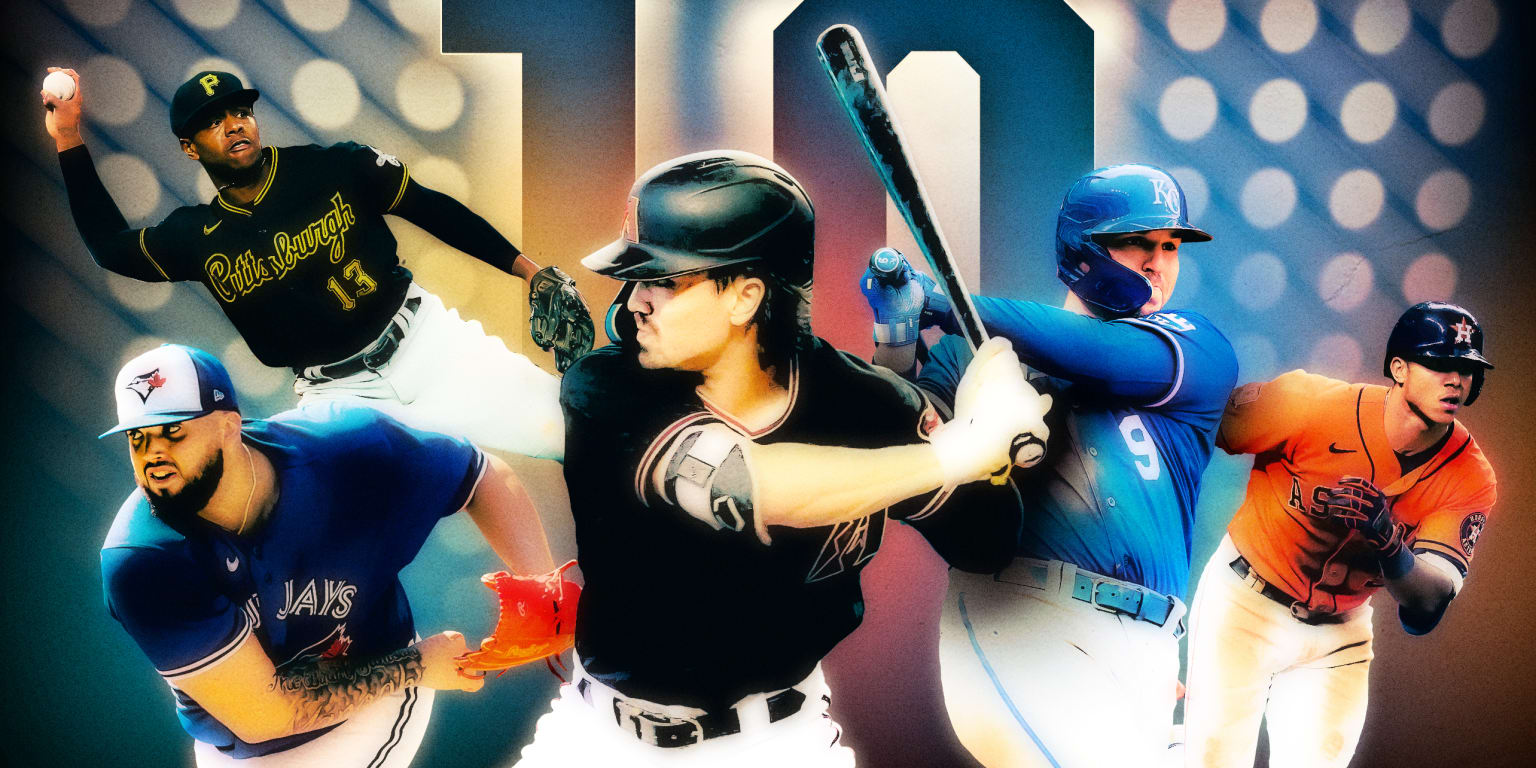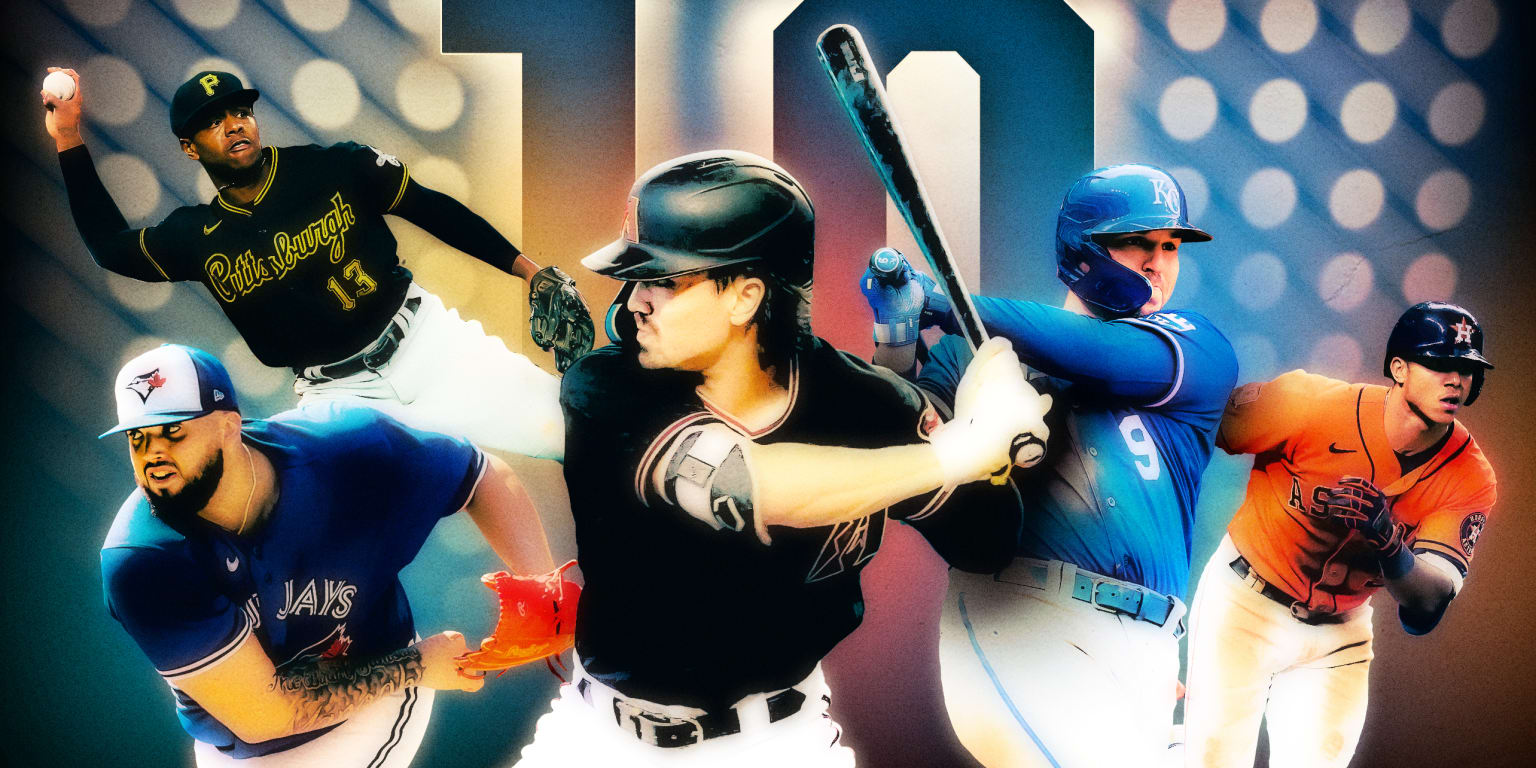 MLB Network completed its annual tradition of ranking the "Top 10 Players Right Now" at each position Thursday, with the reveal of this year's list of top catchers. Here's who made the cut at each position.
You won't see any of the players mentioned here in that above story or on any of the "Top 10 Players Right Now" lists from previous years. But their time is coming. Perhaps as soon as the 2024 edition.
Catcher: Cal Raleigh, Mariners
If there were a show entitled "The Top 10 MLB Nicknames Right Now," Raleigh would undoubtedly qualify. Plus power was his calling card when he reached the Majors in 2021, and that pop was on full display this past season as Raleigh paced all catchers with 27 home runs. Not bad for a player who didn't really receive consistent playing time until mid-May. He also posted a 15.1% barrel rate, the eighth-best among hitters with at least 250 batted balls.
But Raleigh did more than mash in 2022; he continued to make strides behind the plate. He increased his framing runs total from two to nine, which tied for fourth at the position. He also boosted his caught-stealing rate from 21 to 32%. Only Gold Glover J.T. Realmuto and Platinum Glover Jose Trevino threw out a greater percentage of baserunners among players who caught at least 800 innings.
First base: Vinnie Pasquantino, Royals
Entering his age-25 season and with only 72 MLB games under his belt, Pasquantino already possesses the plate approach of a 10-year veteran. He recorded more walks (35) than strikeouts (34) during his 2022 debut. That shouldn't be too surprising since his totals in those two categories are nearly identical dating back to the beginning of 2021, when Pasquantino was at High-A. The 6-foot-4, 245-pounder is a self-described "pest" at the plate.
However, this pest can also pack a wallop. Pasquantino registered an impressive .951 OPS during three seasons in the Minors and then put up a .295/.383/.450 slash line with 10 homers for the Royals. His 137 wRC+ would have placed him sixth among first basemen if he had enough plate appearances to qualify. His 46.9 percent hard-hit rate would have ranked seventh, directly behind NL MVP Paul Goldschmidt.
Second base: Nico Hoerner, Cubs
Besides possibly becoming a top-10 player at this position, Hoerner might just be the best player on the Cubs in 2023. During his first full season in the Majors last year, Hoerner's whiff and strikeout rates were among the best in baseball while his Sprint Speed continued its progression, up to 29.1 feet per second. He was slightly above average on offense (106 wRC+), but defense was the biggest contributor to his 4.0 fWAR. Hoerner's 13 Outs Above Average tied for 11th in the big leagues and second among shortstops.
The No. 1 shortstop on that list? Dansby Swanson. His presence on the North Side will move Hoerner back to the keystone, where he played the majority of his MLB games in 2020 and 2021. The switch shouldn't ding Hoerner's defensive value; although he spent just 67 games there over those two previous seasons, his 14 OAA led all second basemen.
Shortstop: Jeremy Peña, Astros
There are a few high-quality shortstops who could leap into the top 10 – Oneil Cruz's name springs to mind. But it's hard to go against the man who made baseball history as a rookie and basically became the hottest hitter on the planet during his first postseason experience. Peña probably wouldn't be on this list without his magical run to the League Championship Series and World Series MVP awards. His regular season had its peaks and valleys and shined a light on some of Peña's flaws – namely, his lack of plate discipline. Only Javier Báez had a higher swinging-strike rate among shortstops, and no qualified player at the position drew fewer walks.
But that amazing postseason did happen. Maybe that was a preview of what's to come. Even if Peña makes marginal improvements in the batter's box, he should finish among the top 10 shortstops in WAR, given his solid defense (7 OAA last year).
Third base: Ke'Bryan Hayes, Pirates
If you want to talk defense at the hot corner, however, Hayes needs to be in the conversation. His 31 OAA through the past two seasons are the fifth most in the Majors and six clear of Nolan Arenado at third base. And that's despite the fact that Hayes has been dogged by injuries for most of that time. Wrist problems limited him to just 96 games in '21, and a bad back bothered him for the entirety of last season. He finished each year with a sub-.700 OPS.
Hayes does sting the ball consistently, but his launch angle is well below the league average, and his 25.7% pull rate ranks 159th out of 160 players with at least 1,000 plate appearances since the start of 2020. Hayes would become more of a total package – and an easy choice for a top-10 list – with adjustments in those two areas.
Left field: Masataka Yoshida, Red Sox
What will Yoshida accomplish during his first season in the United States? He's not expected to be the next Ichiro Suzuki, but could he be just as productive as Bryce Harper? One projection system thinks so.
Yoshida has been lauded for his elite contact skills and control of the strike zone while also providing some power. He recorded a .327/.421/.539 slash line across seven seasons in Japan's Nippon Professional Baseball. He exceeded 20 homers in each of the past two years while tallying about twice as many walks as strikeouts. His success in 2023 will greatly depend on how quickly he acclimates to a new country and a new league. That's something no one can predict. But if he does end his rookie year with the 140 wRC+ that Steamer projects, Yoshida will have achieved something only two left fielders – Yordan Alvarez and Tyler O'Neill — have accomplished since the start of 2021.
Carroll hit 28 home runs and stole 33 bases in 125 games across four levels last year. There is some question as to how well his power will translate at the highest level, and he would be well-served by cutting down his strikeout rate, which was 24.2% in the Minors and 27.0% with the D-backs. But the 22-year-old has plenty of time to refine his approach and is the clear front-runner to take home NL Rookie of the Year honors.
Right field: Lars Nootbaar, Cardinals
This prediction might die on the vine if Jordan Walker, MLB's No. 4 prospect, has an unbelievable spring with St. Louis and simply can't be denied a spot on the Opening Day roster. But let's not lose sight of just how good Nootbaar was last year. He finished in the 80th percentile or better in average exit velocity, hard-hit rate, xwOBA, barrel rate and chase rate. His arm strength (94th percentile) also helped him throw out eight baserunners through just 94 games in the outfield.
Nootbaar really settled in during the second half of his sophomore season in the Majors. From Aug. 1 through the end of the regular season, he recorded an .847 OPS and a 140 wRC+, each of which was fifth best among right fielders. Aaron Judge and Juan Soto were the only players who bested his 16.4% walk rate during that stretch, and Nootbaar eventually found himself hitting leadoff regularly for the NL Central champions. He will be a no-brainer for next year's list of the top 10 right fielders if he produces similar stats this summer.
Starting pitcher: Alek Manoah, Blue Jays
You can build a star-studded rotation with the starters who have yet to appear on a "Top 10 Players Right Now" list. Spencer Strider, Dylan Cease, Framber Valdez and Cristian Javier could all join Manoah. But we'll spotlight Toronto's workhorse, who is coming off of a third-place finish in the AL Cy Young voting and has compiled a 2.60 ERA since making his MLB debut on May 27, 2021. From that date, only three starters have a better ERA and only nine have tossed more innings. Plus, arguably no one has more fun on the mound.
Relief pitcher: Félix Bautista, Orioles
Armed with a fastball that touches 100 mph and a devastating splitter, Bautista was one of the most electric rookies of the past season. He left opposing hitters helpless to the tune of a .167 average, a .291 slugging percentage and a .240 wOBA.
Bautista, like some other top-end closers, can be a little wild at times, but his 9.1% walk rate was an improvement upon his 2021 results in the Minors. And he did that while augmenting his swinging-strike rate from 12.9% at Triple-A to 15.1% with the Orioles. As long as he continues striking out about 35% of batters faced, Baltimore should feel very comfortable with Bautista at the back of its 'pen.
Source link