MLB
Orioles beat Yankees on play at plate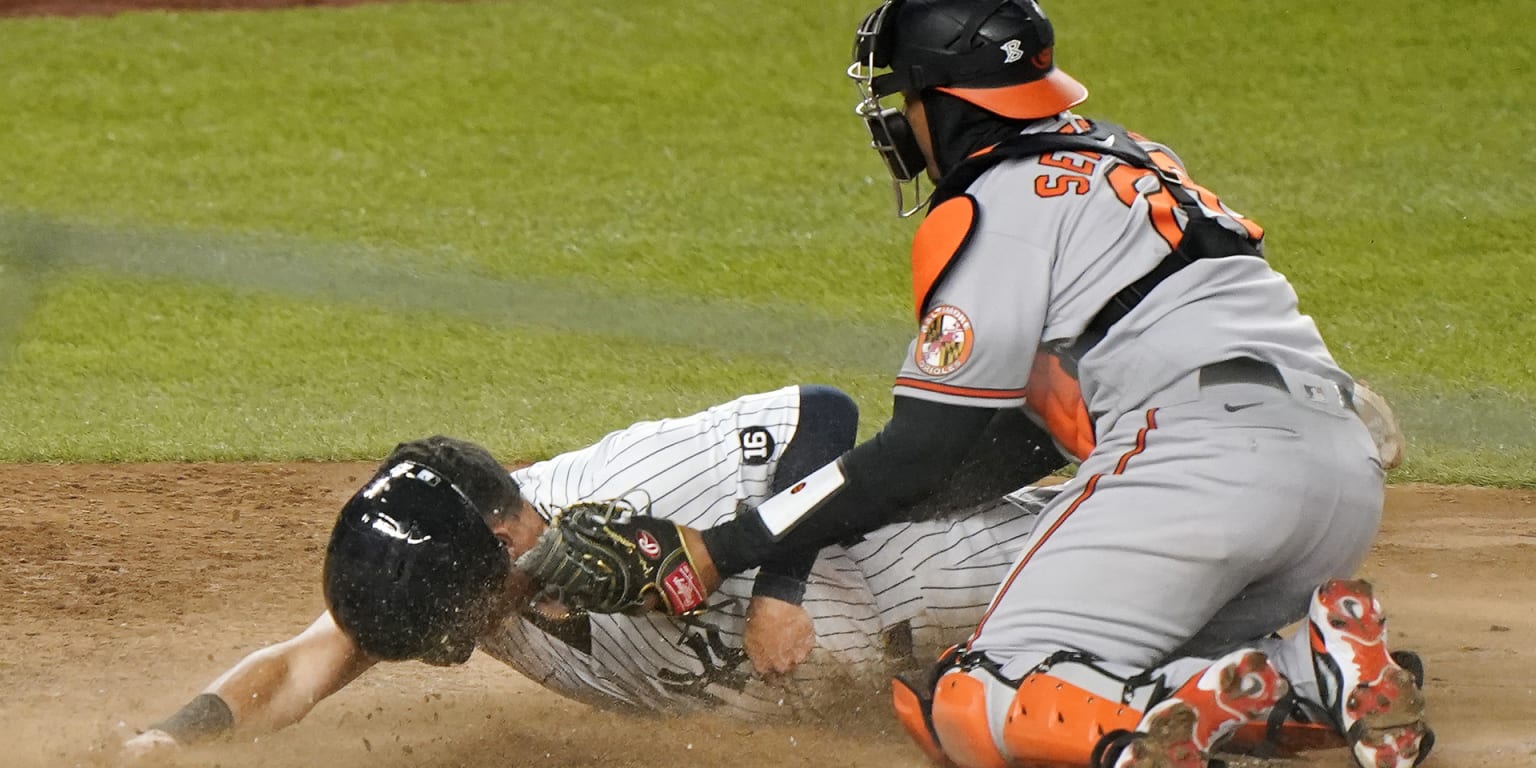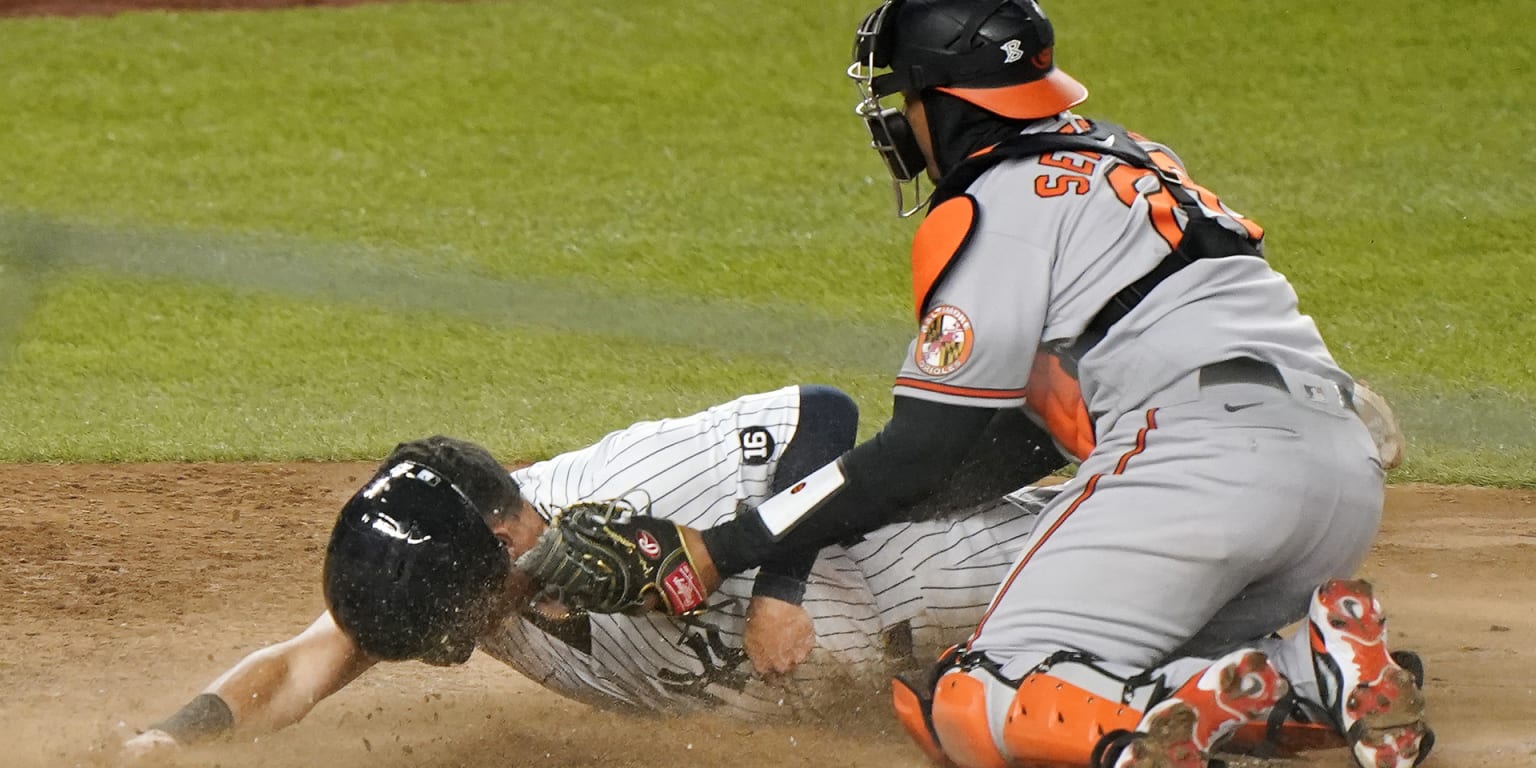 Now that's the way you end a 12-game losing streak at Yankee Stadium with an exclamation point.
Clinging to a one-run lead in the 11th inning, the Orioles sealed their 4-3 win over the Yankees on Wednesday when right fielder Anthony Santander corralled a liner off the bat of DJ LeMahieu and fired home to nail Gio Urshela attempting to tag up from third base.
"He hit the ball to the right guy," said Orioles manager Brandon Hyde.
It was a night to remember for Santander, who also hit his first home run of the season in the fourth inning.
The seesaw affair saw three lead changes in extra innings alone. Santander scored the go-ahead run with two outs in the 10th when he came home on a throwing error by Yankees shortstop Gleyber Torres. However, New York answered with a Kyle Higashioka RBI single in the bottom of the frame.
Pinch-hitter Chance Sisco's RBI single in the 11th put Baltimore ahead to stay.
The victory was the O's first at Yankee Stadium since March 31, 2019, and sent them to Camden Yards for their home opener Thursday as winners of four of six on the road to begin the season.
Source link