MLB
Orioles react to elimination from 2022 postseason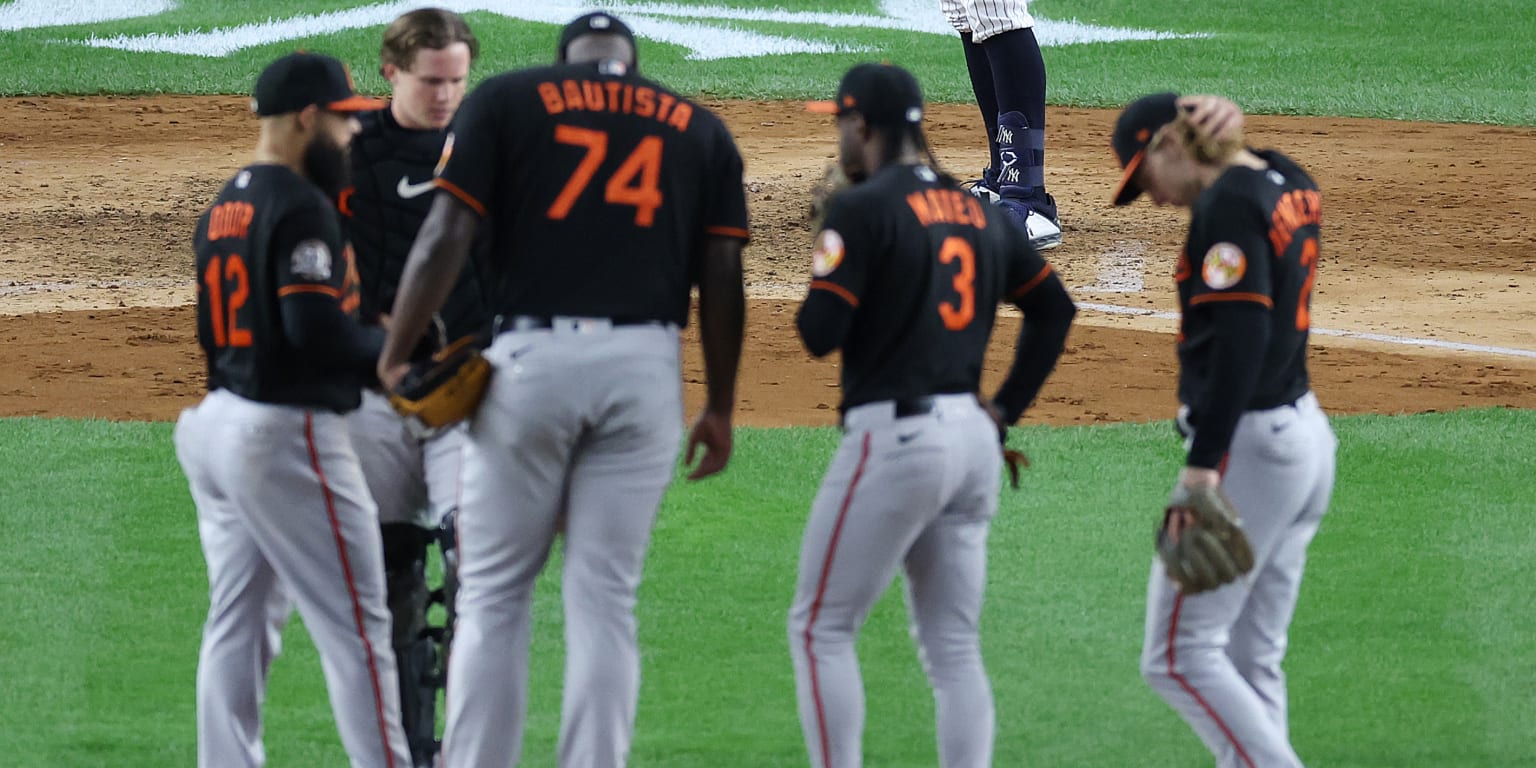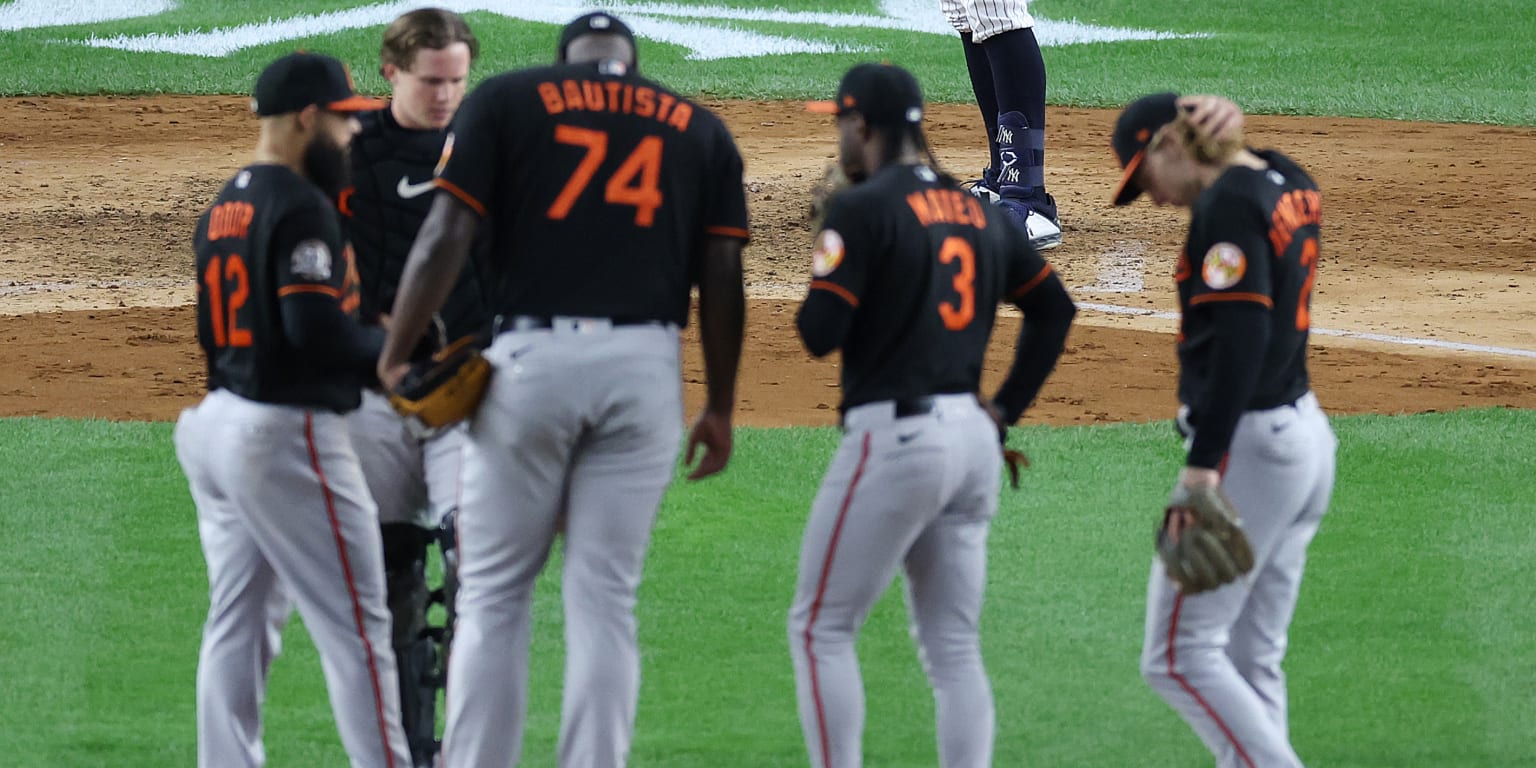 NEW YORK — The Orioles were in their hotel rooms late Friday night when they learned they were eliminated from postseason contention after the Mariners defeated the A's, 2-1, and the Rays beat the Astros, 7-3. The Mariners will make their first playoff appearance in 21 years.
Orioles manager Brandon Hyde watched the Mariners clinch on TV and acknowledged he was disappointed that his team will not play postseason baseball in October.
"I stayed up and saw what happened in Seattle last night. So congratulations to [the Mariners]," Hyde said. "It was very disappointing, but I'm proud of the way our team has played this year, how we exceeded expectations. We stayed in it until October 1. … I wanted to be in the playoffs and I wanted our guys to experience those things, too. But we gave it a good run."
Entering the season, the Orioles were widely expected to be in the midst of a rebuilding year. Another 100-loss season was anticipated. But the O's now have 81 victories, the most they have had since 2016.
The turning point, according to Hyde, occurred when they called up their top prospect, catcher Adley Rutschman, in late May. Hyde noticed the team started taking better at-bats and winning a lot more series. Rutschman also proved himself to be a great game-caller, and the pitching, especially the bullpen, subsequently improved.
"We had winning months of just playing good baseball — pitching well," Hyde said. "Once Adley got here, we started playing better. I wanted to win as many games as we possibly could. It was a fun summer. A lot of fans got to be re-energized with our club. We felt there was a lot of support behind us."
Next year, expectations for Baltimore are expected to be higher. But the Orioles know improvements still have to be made, especially on offense. Entering Saturday's action against the Yankees, the O's rank 20th in the Majors with a .237 batting average; that average holds with runners in scoring position as well.
"Offensively, we have to do a better job during the first five innings of the game," outfielder Austin Hays said. "This year, we did a really good job late in the game. In late innings, we had a lot of come-from-behind wins. We scored a lot of runs off the bullpen. But I think we can do a better job getting to starters early in the game, scoring more runs early."
Lyles want to continue to call Baltimore home
Right-hander Jordan Lyles has been the Orioles' best starter this season. He leads the team in almost every pitching category, including games started, wins and innings pitched. However, Lyles could be a free agent after the season if Baltimore doesn't pick up his $11 million option for next year.
But on Saturday, Lyles sounded like a guy who wanted to be with the Orioles next year.
"I would love to come back here. … The transition to be where we are now is pretty special," Lyles said. "I enjoyed the guys. [Brandon] Hyde has been amazing. Definitely manager of the year in my eyes. Good clubhouse. Everything is positive here."
Source link