MLB
Ozzie Albies out with finger injury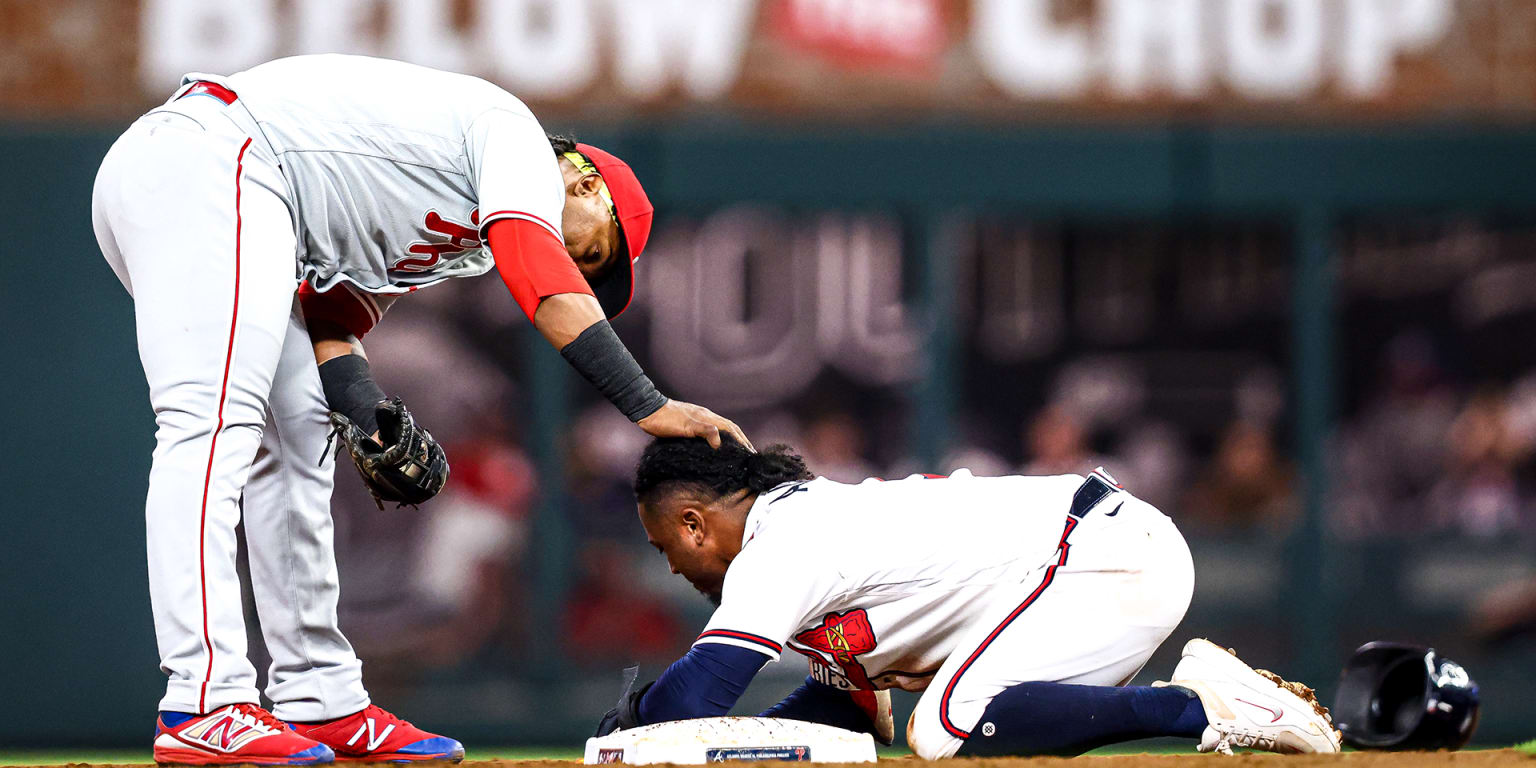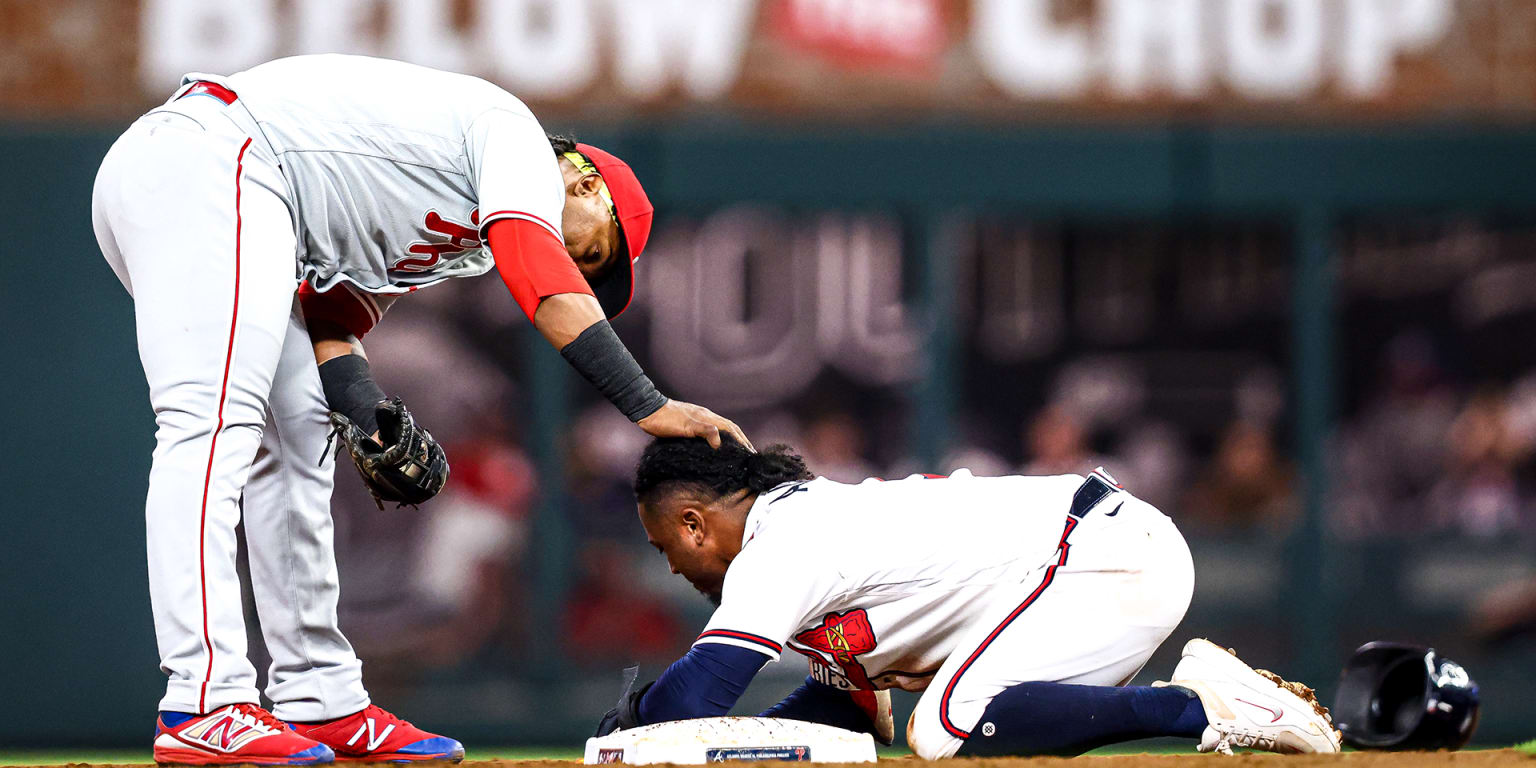 ATLANTA — As Ozzie Albies was at a nearby hospital being fitted for a cast on Saturday night, Vaughn Grissom stood in front of his locker at Truist Park and discussed how emotionally challenging it will be to replace the veteran second baseman, who will miss the remainder of the regular season with a fractured right pinky.
"It's even hard to go in there and back him up, because you're like, 'Dang, bro,'" Grissom said. "I bet everyone around the league feels for him. But when you get to see what he actually does for the team, it says what it is at this point. It was pretty gruesome. You hate to see it."
Albies experienced one of the cruelest twists of fate when he injured his pinky while sliding headfirst into second base during the fourth inning of a 4-3 win over the Phillies on Saturday night at Truist Park. The 25-year-old second baseman had returned to Atlanta's lineup on Friday for the first time since fracturing his left foot on June 13.
"I hate it for him," Braves manager Brian Snitker said. "My heart breaks for him. After everything he went through to get back here, and then to have that happen, that's horrible. He was having fun and being the old Ozzie. He was playing ball. That's what he loves to do."
Albies didn't need surgery, but he will remain in a cast for three weeks. Once the cast is removed, the Braves will assess whether there's a chance Albies could be ready to play at some point during the postseason.
Showing the hustle that has made him a fan favorite, Albies took second when Eddie Rosario's flyout to right field led Matt Vierling to throw toward third base, where William Contreras was advancing. Albies tagged and moved up to second on the play, but his slide seemed to take his right hand into Phillies second baseman Jean Segura's foot.
With Albies sidelined, the second-base duties will again go to Grissom, who has hit .301 with an .830 OPS through the first 32 games of his career. The 21-year-old infielder began this season at High-A, but he will end it as a key player within a great pennant race.
Grissom's success over the past six weeks is one of the reasons the Braves are just one game behind the Mets in the National League East race.
"I've just got to do my job," Grissom said. "I just feel for Albies."
Source link