MLB
Padres sign Mitch Walding to Minor League deal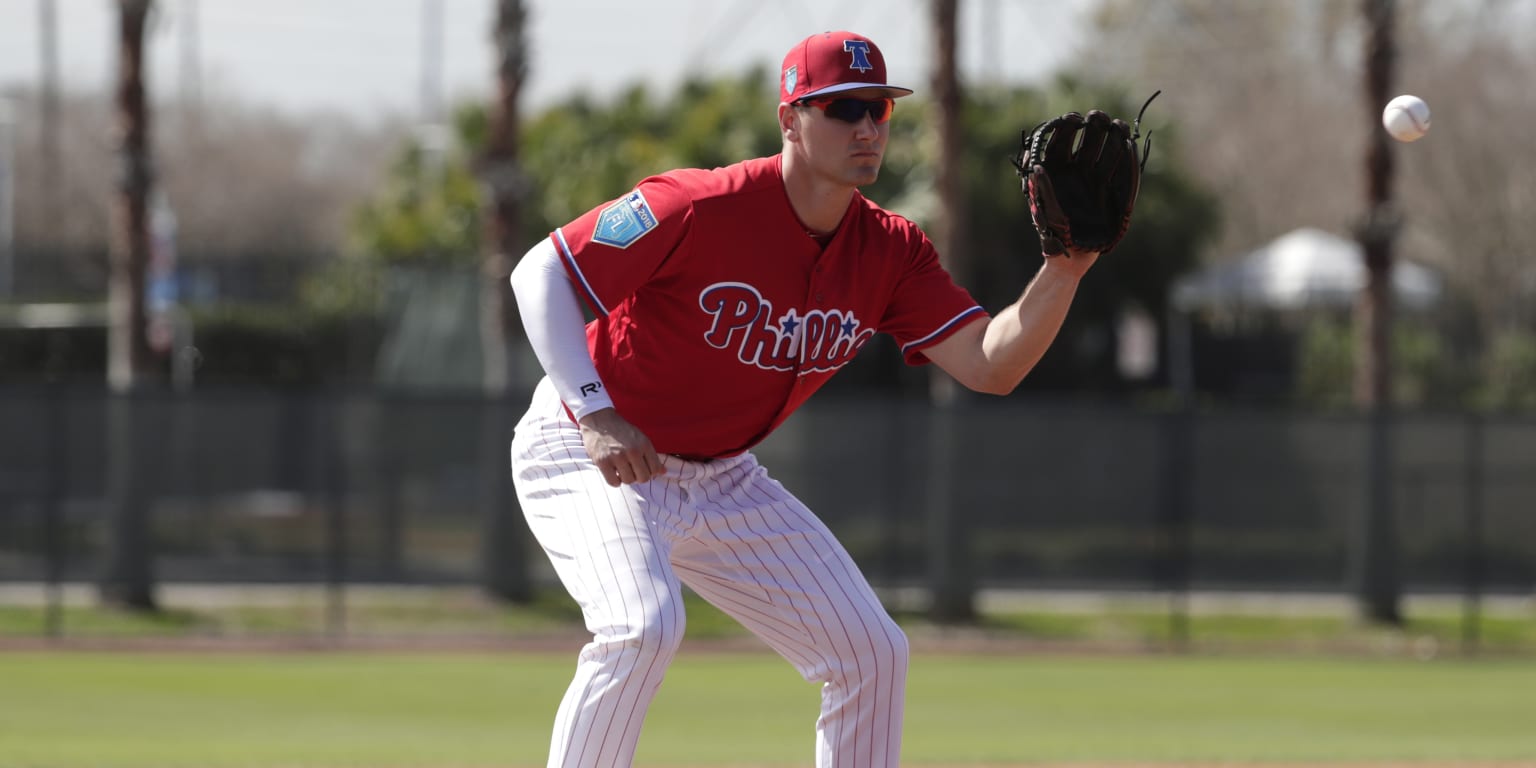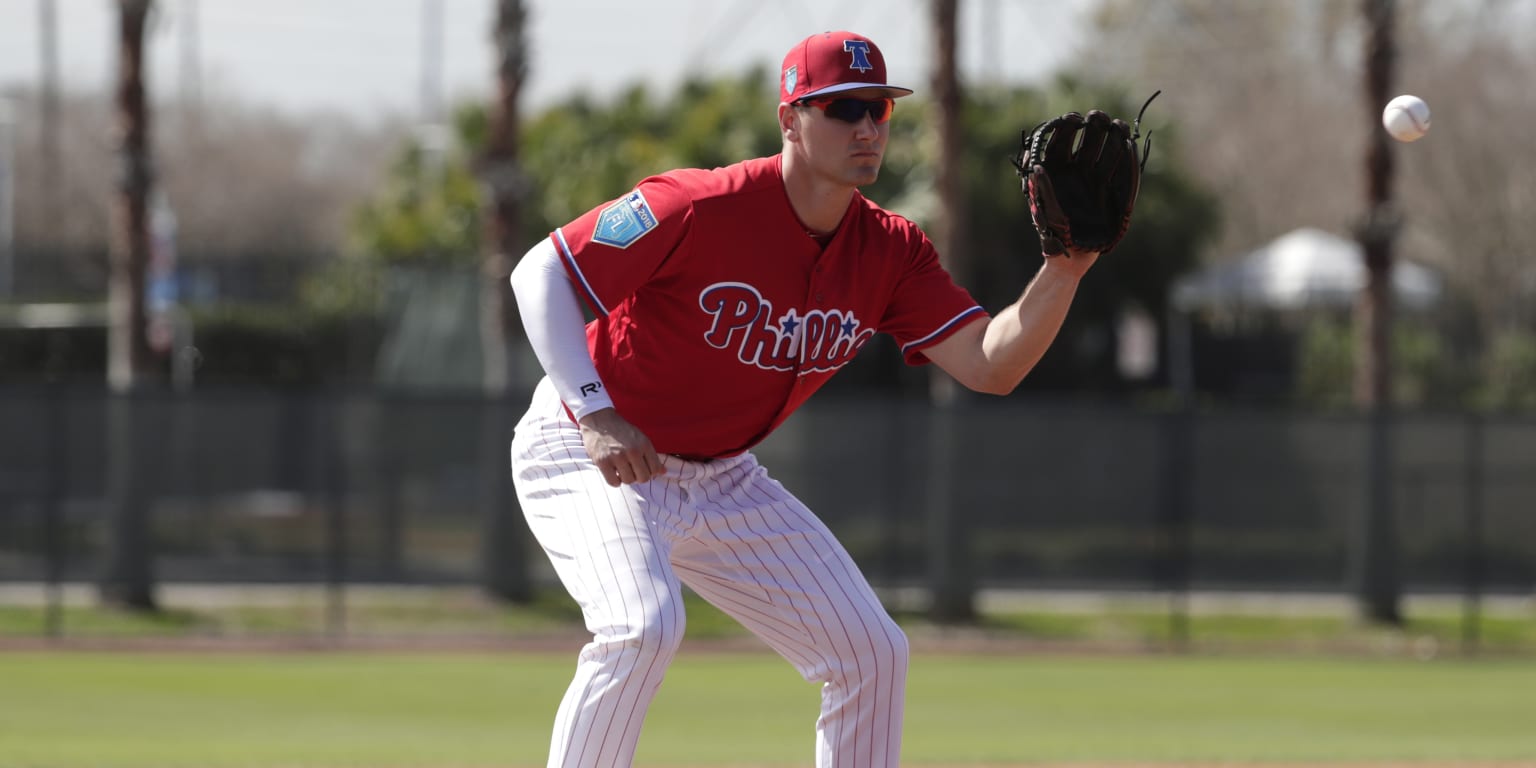 PEORIA, Ariz. — The Padres have signed former Phillie Mitch Walding to a Minor League deal this spring, with a bit of a unique twist — one that Walding hopes might "extend my career by five years."
Walding — a 29-year-old who has spent 10 years in pro ball, mostly as a corner infielder and outfielder — is being converted into a catcher.
It's quite the late-career shift for Walding. The upside for the Padres? Well Walding owns a cannon for an arm, and the Padres like the way he thinks the game. If it pans out, Walding is a solid left-handed bat at a premium defensive position.
"My goal was finding anything that could get me back to the big leagues," Walding said. "I looked at that as an alternate route that could really do some good for my career. So I got to work."
The idea sparked via Brian Whatley, the Padres' Minor League catching coordinator, who hails from the same hometown as Walding, in Stockton, Calif. The two got to talking sometime around November.
Walding was coming off a roller coaster Minor League season in the Angels organization, without a team and without a clear path back to the Majors. He'd reached the big leagues with the Phillies in 2018 and '19, but played only sporadically, going 1-for-19 with 14 strikeouts (though the one hit was a 435-foot moonshot).
Walding says he turned a bit of a corner late last season at Triple-A Salt Lake in the Angels organization. After a swing overhaul, he batted .304/.382/.620 in September. The Padres are hopeful those swing changes stick and that Walding is able to tap into his above-average exit velo when he makes contact.
But long before the Padres showed interest in Walding, he and Whatley began having side conversations about a transition to catching.
Catching, of course, is hard. It's very hard. It's inarguably one of the most taxing positions in all of sports. If Walding hasn't caught in his entire pro career, how, exactly will he make that transition?
Well, Walding's offseason routine got a major shakeup. When his day would otherwise have been finished, he spent three to four hours working on his flexibility at night. He changed his leg workouts to focus on mobility.
"It's not easy," Walding said. "It's a grind. But if you're going to fully commit to something, you have to fully commit. You have to do it. That was my mindset, and I'm super stoked."
The position switch is happening slowly, as you'd expect. Walding has yet to catch in any live settings, though he's caught a few bullpen sessions, and he worked through catching drills in his first couple days at Padres Minor League camp, which opened on Sunday. (Walding homered in a back-field scrimmage on Monday.)
The next step is a big one: Catching live action and calling pitches.
"I look at it from the standpoint of: If I was hitting, I look at whoever's on the mound, their strengths and their weaknesses, what they can go to," Walding said. "If I was up there, what would make me uncomfortable?"
It may be a long shot, but Walding noted that a switch to an automated strike zone at some point in the future could help his cause. In the meantime, the Padres pointed to his fresh legs, with minimal wear and tear, as a positive. To that end, he says he's trying to get as many reps behind the plate as possible.
"It takes a lot of dedication into it," Walding said. "But the basic thing is: You're trying to learn a new position from scratch. You're trying to take in as much information as you can, every single day."
Source link