India
Parents can be part of process to fix school fee structure, days SC | India News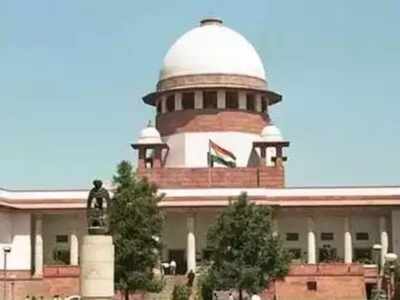 NEW DELHI: The Supreme Court on Monday held that that a law can be framed to regulate fees in private unaided schools to stop profiteering by the management and parents can also be made a part of the process to decide fees.
While upholding Rajasthan Schools (Regulation of Fee) Act which mandates all the 36,000 private unaided schools in the state to maintain proper account books which would be scrutinised and setting up of a nine-member School Level Fee Committee, the bench said that there was no illegality in the law. The committee comprised a representative of the management, five parents, three teachers and one principal.
Challenging the law, the private school management contended that it was being violative of rights guaranteed under Article 19(1)(g) of the Constitution to carry on occupation of imparting education which includes autonomy to determine the school fees by the managements. They contended that the law limits their autonomy to the level of merely proposing the school fees to the Committee , in which the Management has only one representative as against eight others.
A bench of Justices A M Khanwilkar and Dinesh Maheshwari rejected the plea of schools. It said that there are provisions in the law to ensure that a meaningful inquiry to be undertaken by the SLFC or the Statutory Regulatory­-cum-­Adjudicatory Authorities in determination of the fact whether the fee structure propounded by the school Management results in profiteering or otherwise.
"The fee structure determined by the school Management can be altered by the Adjudicatory Authorities only upon recording a negative finding on the factum of amount claimed towards school fees relating to particular activities is an essential expenditure or otherwise; and that the fee would be in excess of reasonable profit being ploughed back for the development of the institution or otherwise. The recovery of excess amount beyond permissible limit would result in profiteering and commercialisation. In our opinion, therefore, even Rule 11 (to maintain account) is a relevant and reasonable provision and does not impact or abridge the fundamental right under Article 19(1)(g) of the Constitution," the bench said.
FacebookTwitterLinkedinEMail
Source link