Health
People With Delta Usually Feel This at the Beginning
Experts say the highly contagious Delta variant of COVID-19 now accounts for nearly all the new COVID cases in the U.S. Although the overall caseload has finally started to drop, the country is far from out of the woods. It's important to be alert to the potential first symptoms of a Delta infection, so you can be tested promptly for COVID-19 and isolate to prevent spreading the disease to others. Read on to find out more—and to ensure your health and the health of others, don't miss these Sure Signs You May Have Already Had COVID.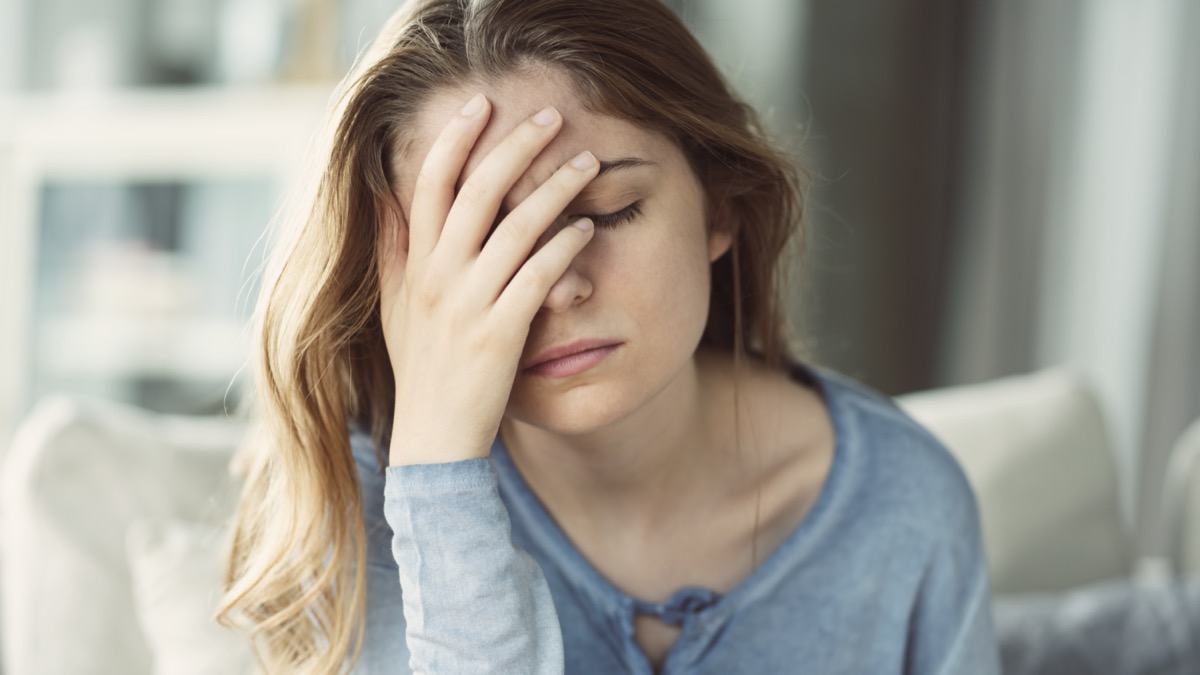 Experts have noticed that Delta COVID symptoms tend to show up differently, depending on whether you're fully vaccinated or are unvaccinated. 
Today, these are most commonly reported early symptoms of COVID, if you've been vaccinated: 
Headache

Sore throat

Runny nose

Fever

Persistent cough
They've been likened to common cold symptoms and are usually mild.
If you've not been vaccinated, symptoms are similar to the more well-known ones associated with earlier strains of COVID-19, including fever, a cough that can be severe and loss of taste or smell, in addition to headache, sore throat, and runny nose.
RELATED: Dr. Fauci Just Said This About Your "Individual Freedom"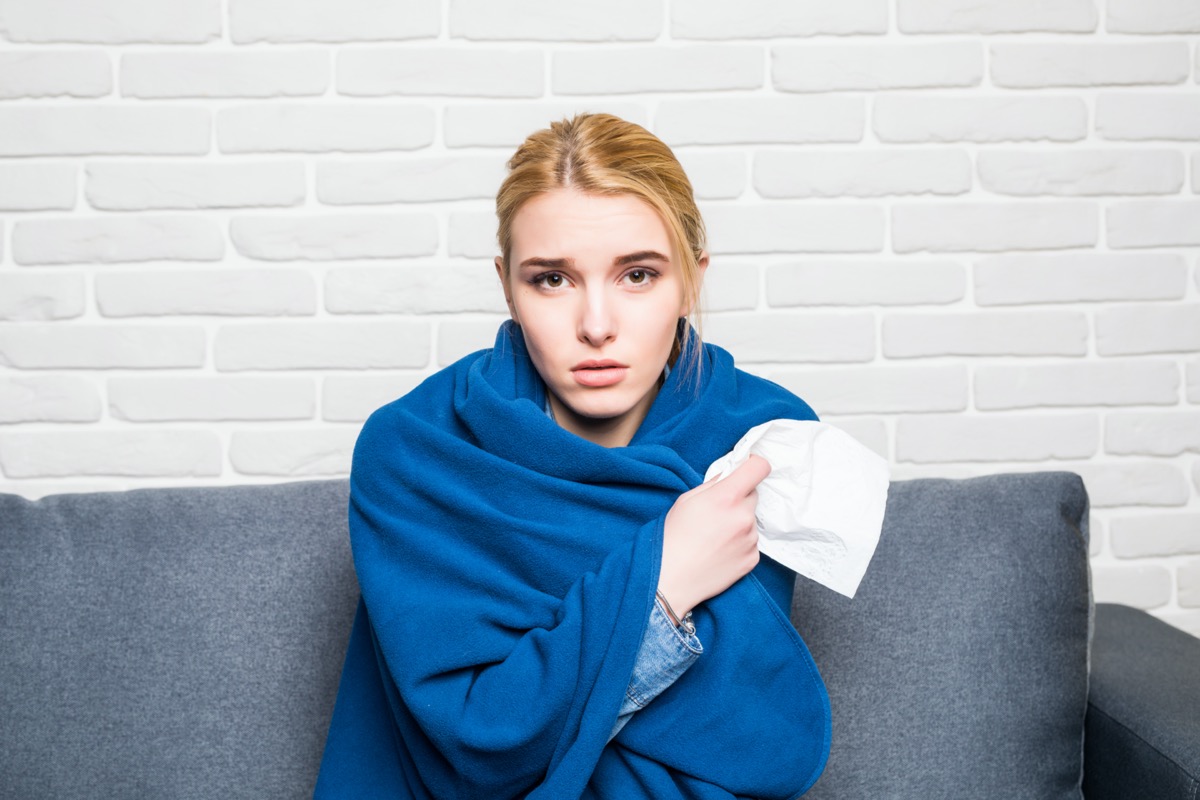 According to the CDC, the common symptoms of COVID-19 include:
Fever or chills

Cough

Shortness of breath or difficulty breathing

Fatigue

Muscle or body aches

Headache

New loss of taste or smell

Sore throat

Congestion or runny nose

Nausea or vomiting

Diarrhea
It's a long list, and getting a headache or a runny nose doesn't necessarily mean you have COVID-19. But if you're experiencing any symptoms that are unusual, it's a good idea to get tested for COVID as soon as possible, even if you've been fully vaccinated.
RELATED: Surgeon General Just Shut Down Anti-Vaxxer Excuses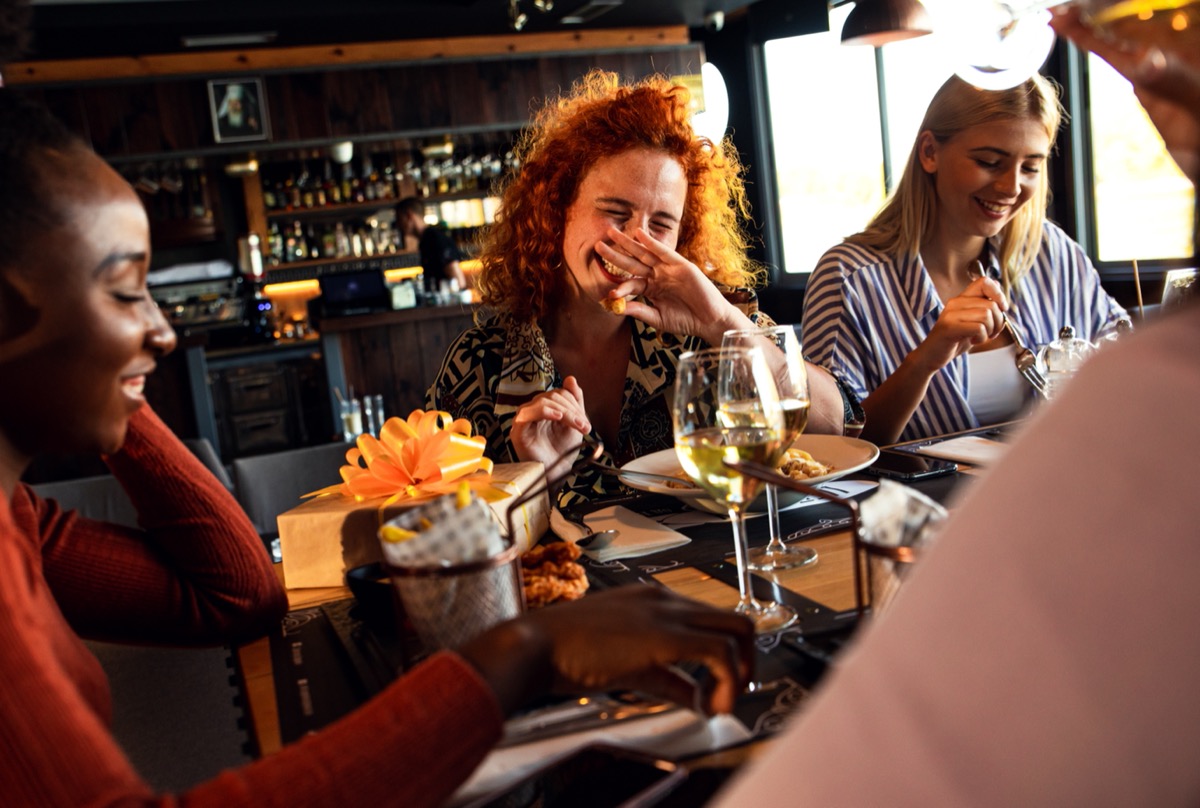 But one early symptom of COVID-19 remains the same. "As with other variants, it seems that the most common symptom—early or late—is no symptoms at all, especially in young healthy people," says Karen Jubanyik, MD, an associate professor of emergency medicine at Yale University School of Medicine and author of Beat the Coronavirus. "That has always been part of the secret to the success of this virus spreading: that many people, especially young healthy people, are asymptomatic throughout the course of the illness, do not get tested and do not isolate, and spread the virus."
If you experience any symptoms that are out of the ordinary, get tested for COVID and isolate until you know the results.
RELATED: Sure Signs You May Have Already Had COVID, Say Doctors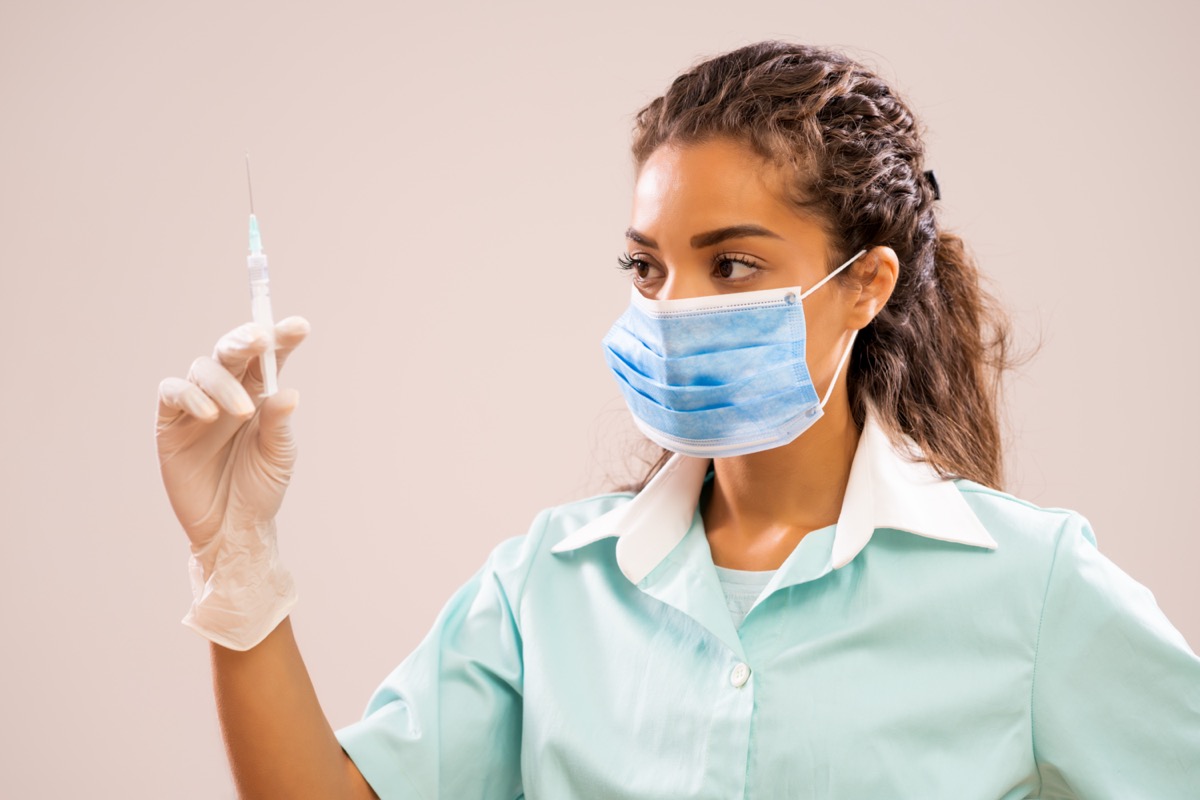 Follow the fundamentals and help end this pandemic, no matter where you live—get vaccinated ASAP; if you live in an area with low vaccination rates, wear an N95 face mask, don't travel, social distance, avoid large crowds, don't go indoors with people you're not sheltering with (especially in bars), practice good hand hygiene, and to protect your life and the lives of others, don't visit any of these 35 Places You're Most Likely to Catch COVID.
Source link