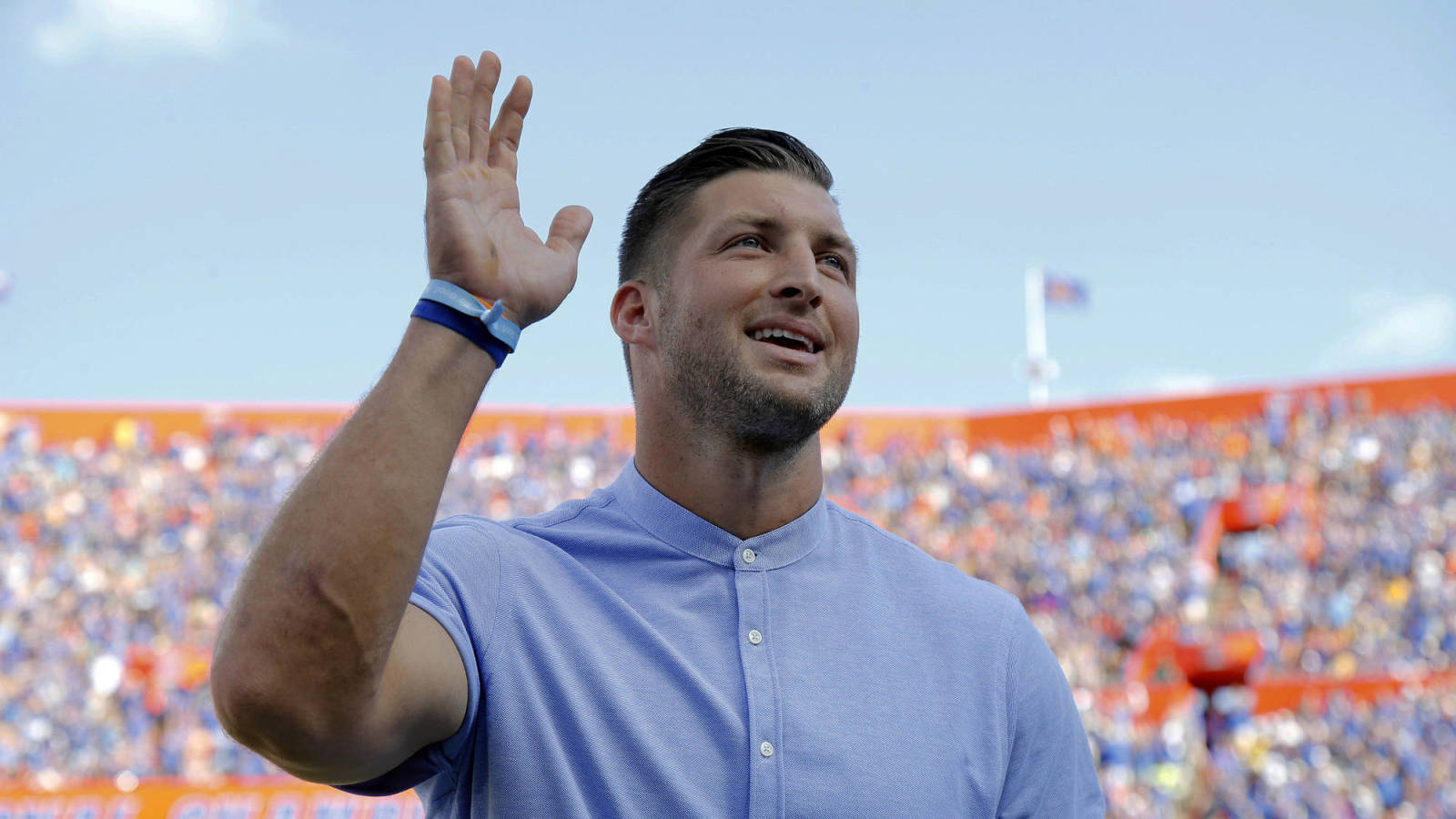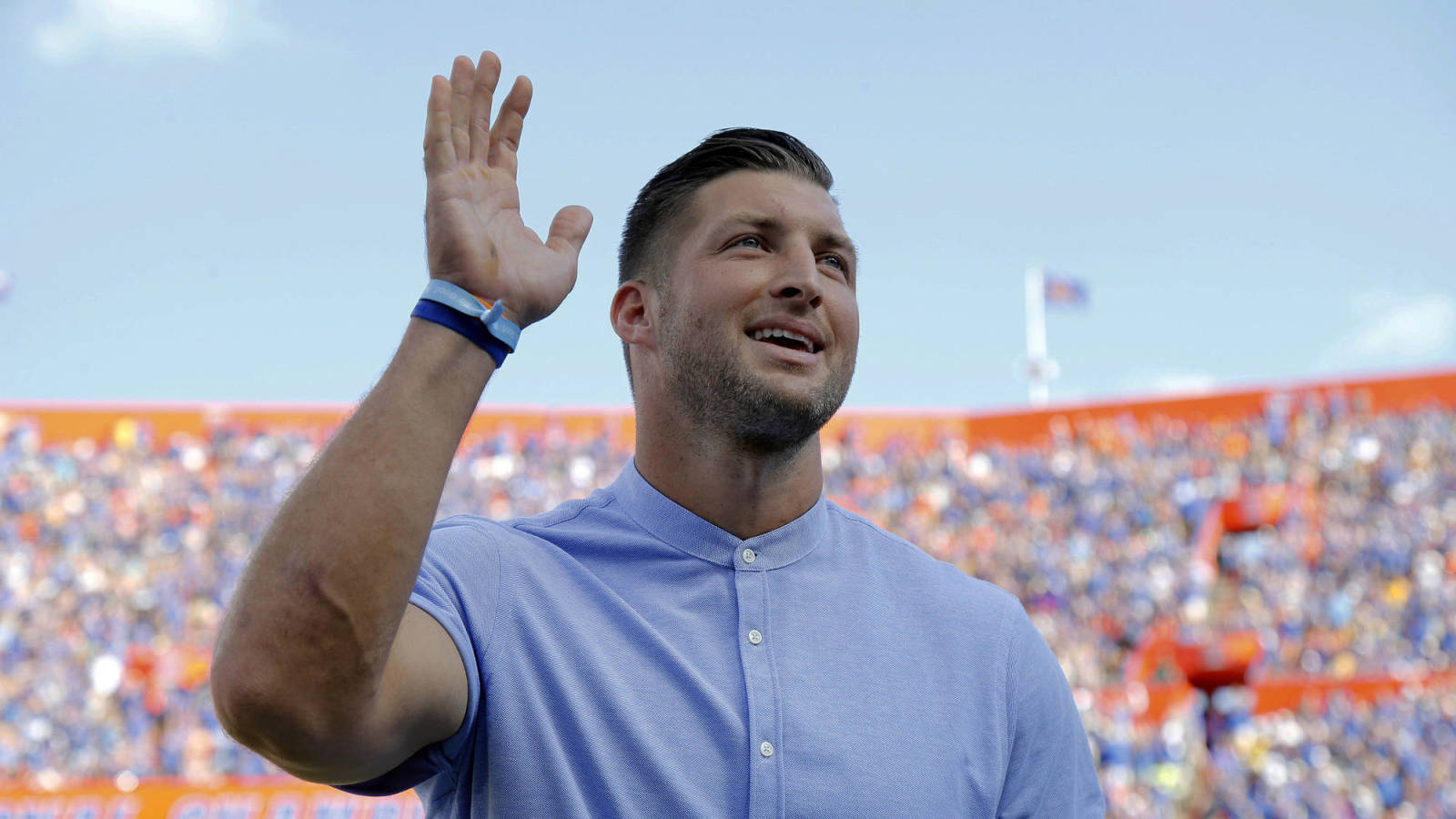 Even when Tebow Time has expired, it hasn't expired.
It seems that Tebow Time will never truly expire.
According to Peter King's "Football Morning in America" column at NBC Sports, Tebow signing with the Jacksonville Jaguars "could happen" under the guise that the 33-year-old former Heisman Trophy-winning quarterback fill a role as a backup tight end.
King provided context:
"I hear the Jaguars will wait till after this weekend's rookie mini-camp to assess their roster and maybe see how much they think they can get in the overall blocking/receiving from fifth-round tight end Luke Farrell of Ohio State. (I think they'll be pleased with him.) But after declining to keep solid vet Tyler Eifert last week, the Jags have a major need at tight end. Which could give Tebow fan Urban Meyer a pretty good reason to bring in Tebow for a shot to be roster insurance. Tebow, of course, is a hometown boy, and Jag/Gator fans have been dying to see him in teal. Imagine a Trevor Lawrence-to-Tim Tebow touchdown pass in crunch time (or any time) in a game this fall. Whoa."
Tebow grew into his national profile as the Florida Gators quarterback from 2006-09 with Meyer as his head coach, winning two then-BCS championships (2006, '08) and becoming the first-ever sophomore to claim the Heisman. After the Denver Broncos took Tebow 25th overall in the 2010 NFL Draft, his success was spotty at best — including his miraculous playoff run in 2011 that ended with a 45-10 loss to New England. 
In the years that followed, Tebow had forgettable stints with the New York Jets (2012), New England Patriots (2013) and Philadelphia Eagles (2015).  However, he never suited up for the Pats or Eagles— segueing into four years in the New York Mets' minor-league system. And he has never played tight end. The Jags secured their presumed quarterback of the future by snagging Clemson product Lawrence No. 1 overall in this year's draft on April 29. It was Meyer's first NFL draft after a storied college coaching career, as the team hired him in January.
Whispers of Tebow and Jacksonville began on Draft Day: