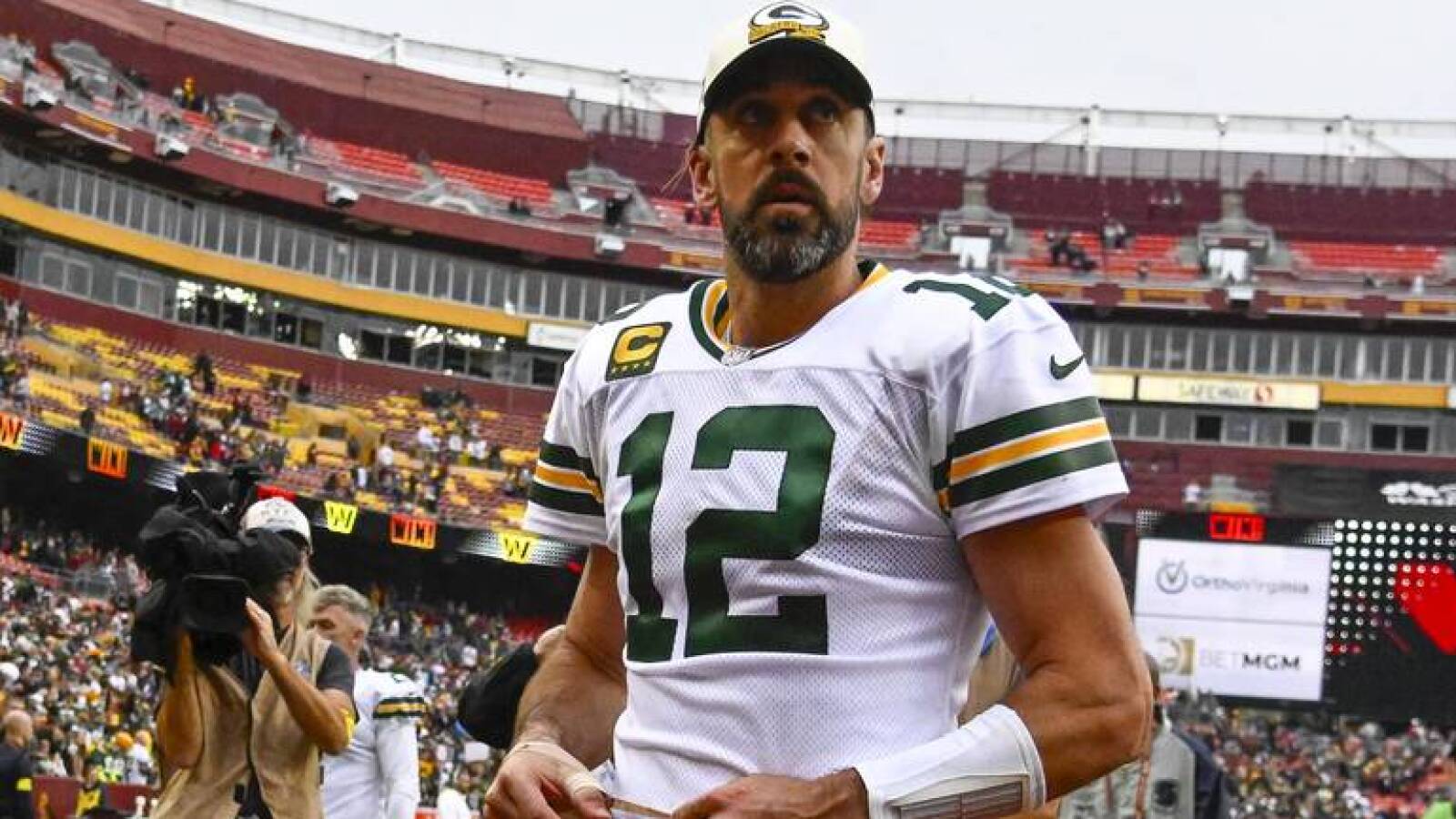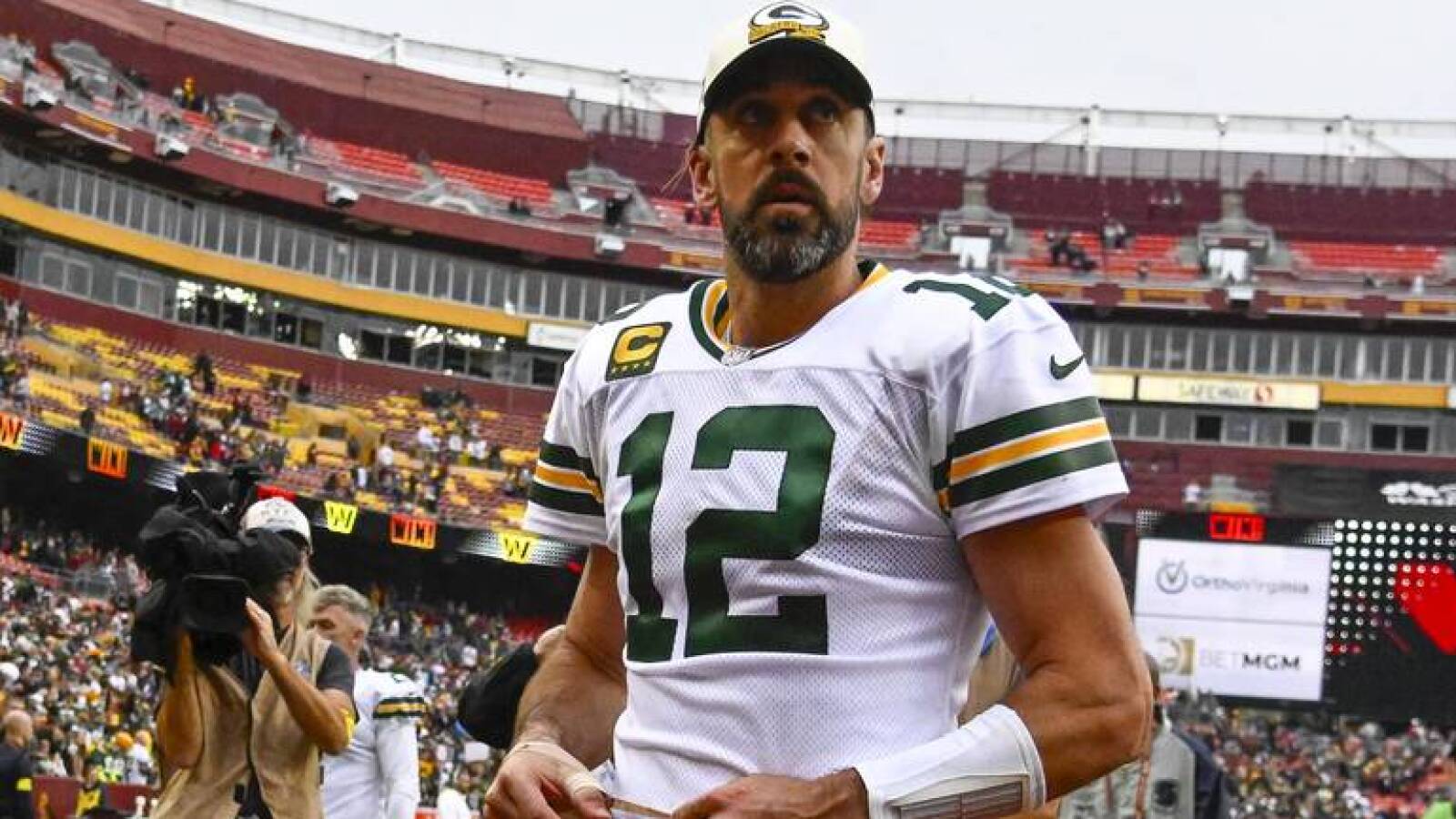 For the first time since Aaron Rodgers took over as starting quarterback in 2008, the Green Bay Packers have a below .500 record through the first seven games of the season.
Following Sunday's 23-21 loss to the Washington Commanders — one that ended with Rodgers face down on the turf after his cross-field lateral heave to offensive lineman Jon Runyan went out of bounds as time expired — the 38-year-old QB was candid about Green Bay's standing heading into its upcoming "Sunday Night Football" clash with the Buffalo Bills.
"We're the underdog this week, which is a new spot for us," Rodgers said on a recent appearance on the Pat McAfee Show.
After starting the year 3-1, the Packers have lost three straight to the New York Giants, New York Jets and Commanders — all of whom missed the playoffs last season. Green Bay has had as many or more penalties and turnovers than its opponents in all three of those games with a combined nine drops by Green Bay pass catchers.
Rodgers' solution: cutting reps and benching the players responsible for those mistakes.