MLB
Ronald Acuña Jr. homers on Max Scherzer's first pitch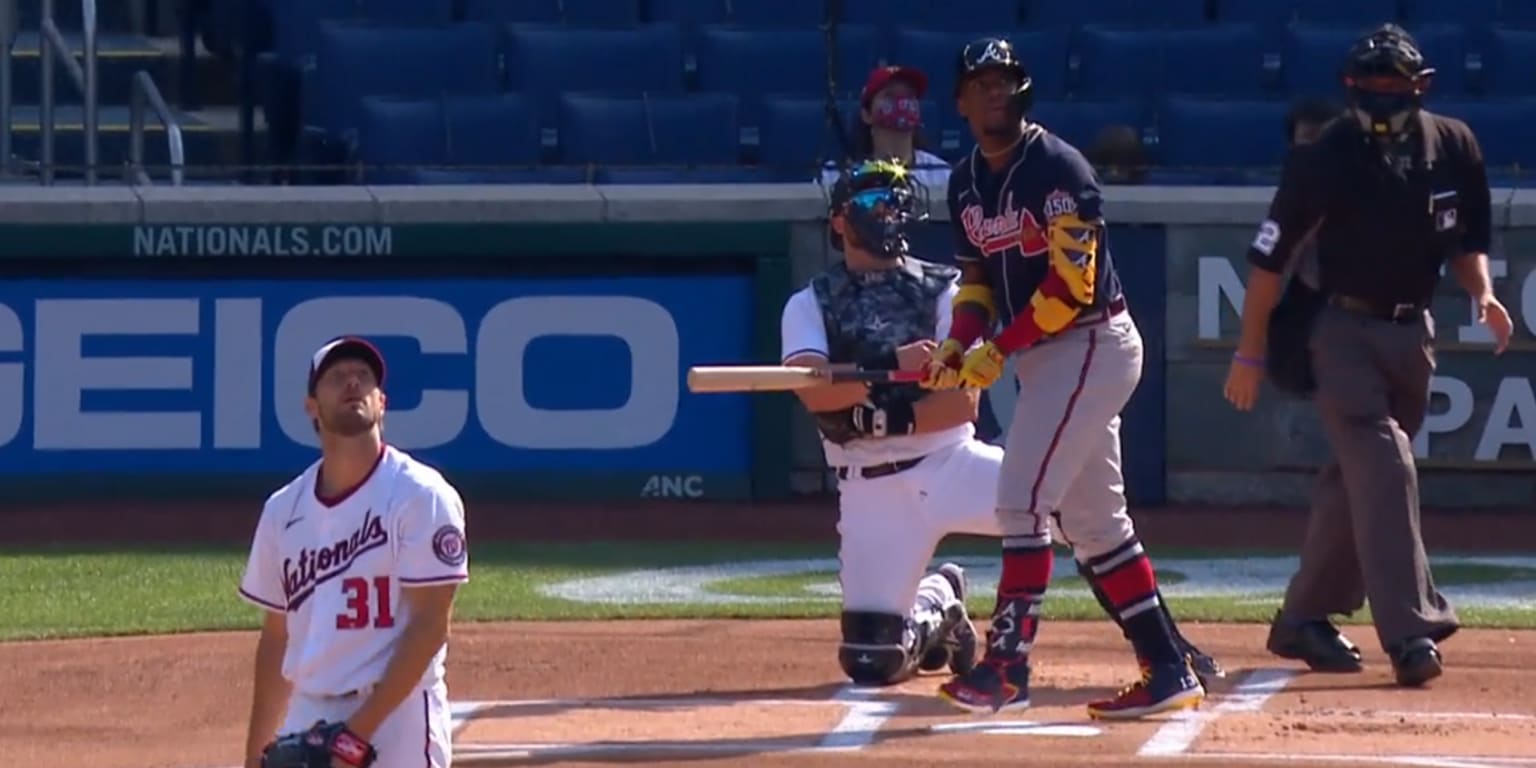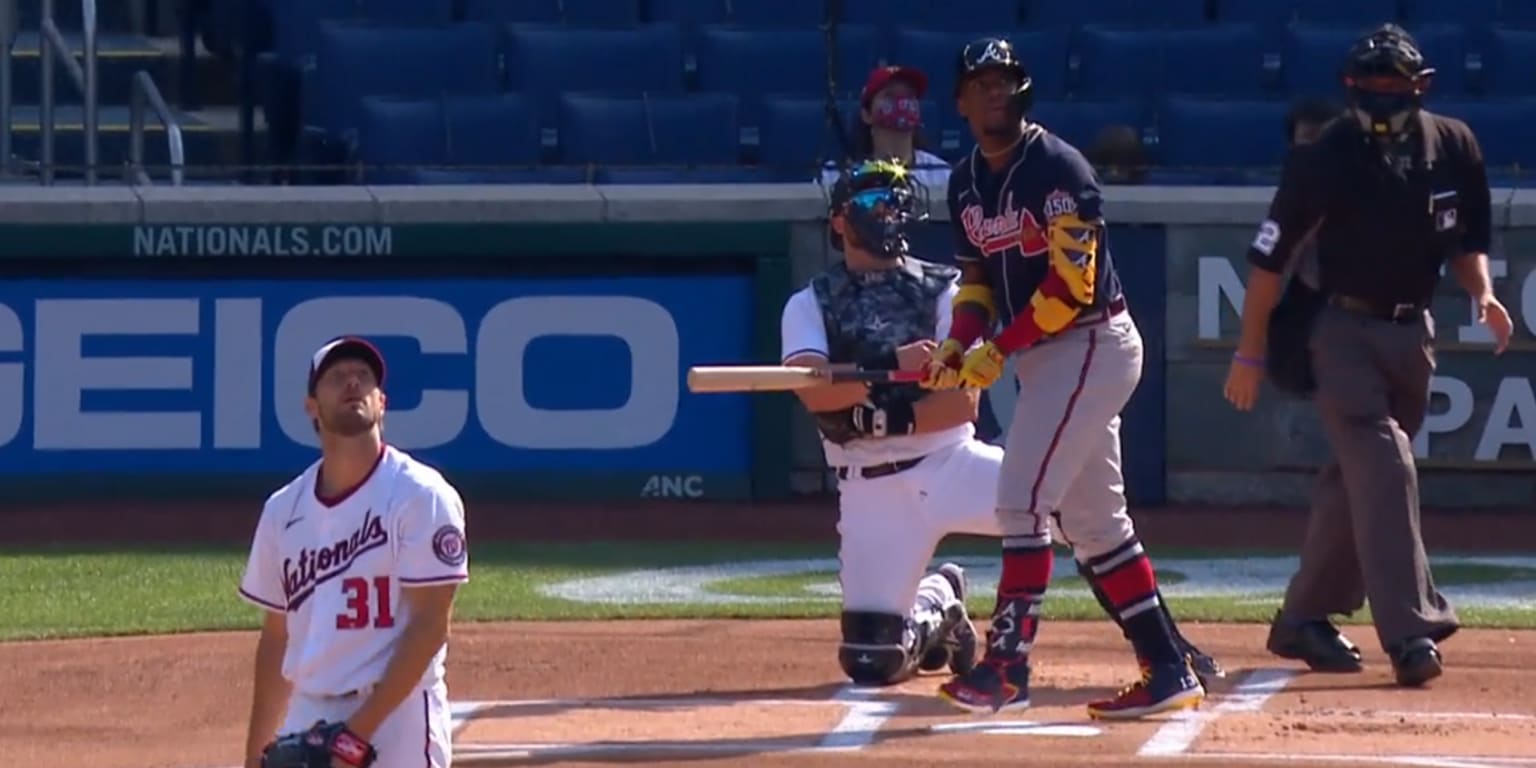 Acuña drilled Max Scherzer's first pitch of the season over the left-field wall, and a couple minutes later, Freeman drilled his first home run of the season. The two first-inning solo shots off the three-time Cy Young Award winner provided a much-needed boost for the Braves, who entered Tuesday's series opener against the Nationals having totaled three runs through their first three games.
The Braves didn't stop there, either. Dansby Swanson got into the act when he opened the top of the second with a home run, and Acuña added his second big fly of the game in the third. This marked the 14th time Scherzer had allowed at least three home runs in a start. But this is the first time he has done so in 24 career starts against the Braves.
As the Braves were swept this past weekend in Philadelphia, Acuña went 2-for-12 and Freeman was hitless in nine at-bats.
It didn't take Acuña long to display the tremendous power that helped him produce a National League-best 11.43 at-bats per home run last year. The 23-year-old outfielder turned on Scherzer's first-pitch elevated fastball and watched it sail over the left-field wall. The solo shot traveled a projected 416 feet with a 107.9 mph exit velocity, per Statcast.
Freeman unleashed some of his early frustrations on a 3-1 curveball left over the middle of the plate. The reigning NL MVP's third career homer against Scherzer traveled a projected 423 feet with a 105 mph exit velocity.
Source link