Smartphone
Samsung's iTest app turns your iPhone into an Android with Fortnite, no trolls harmed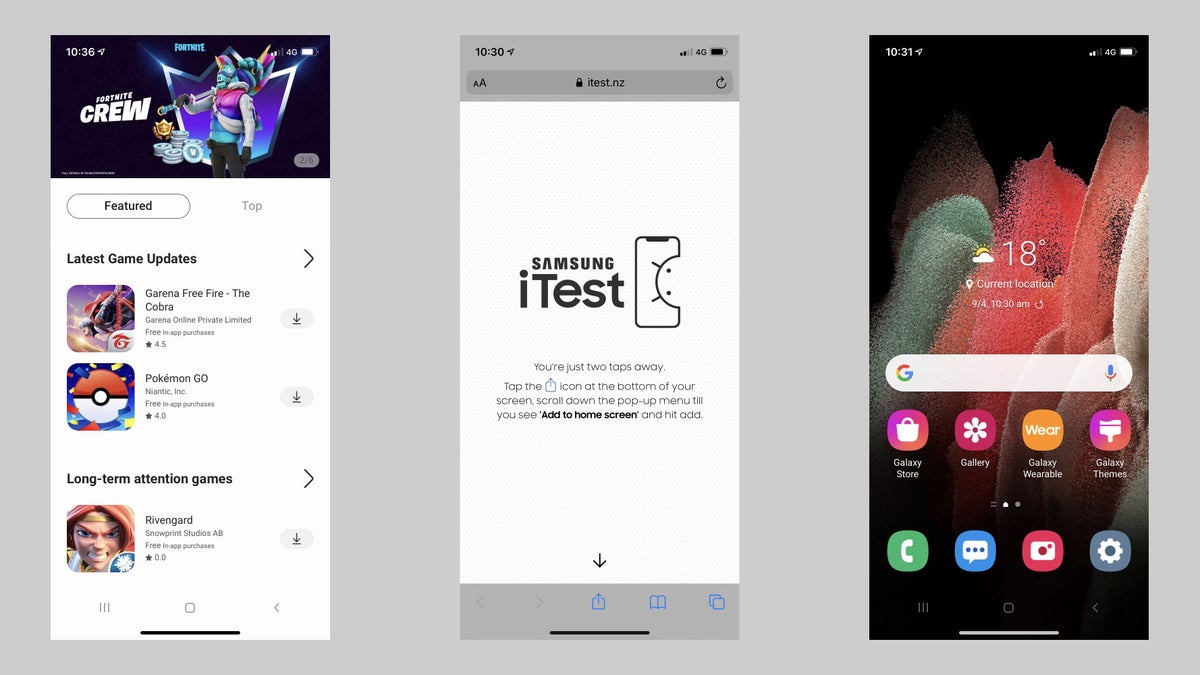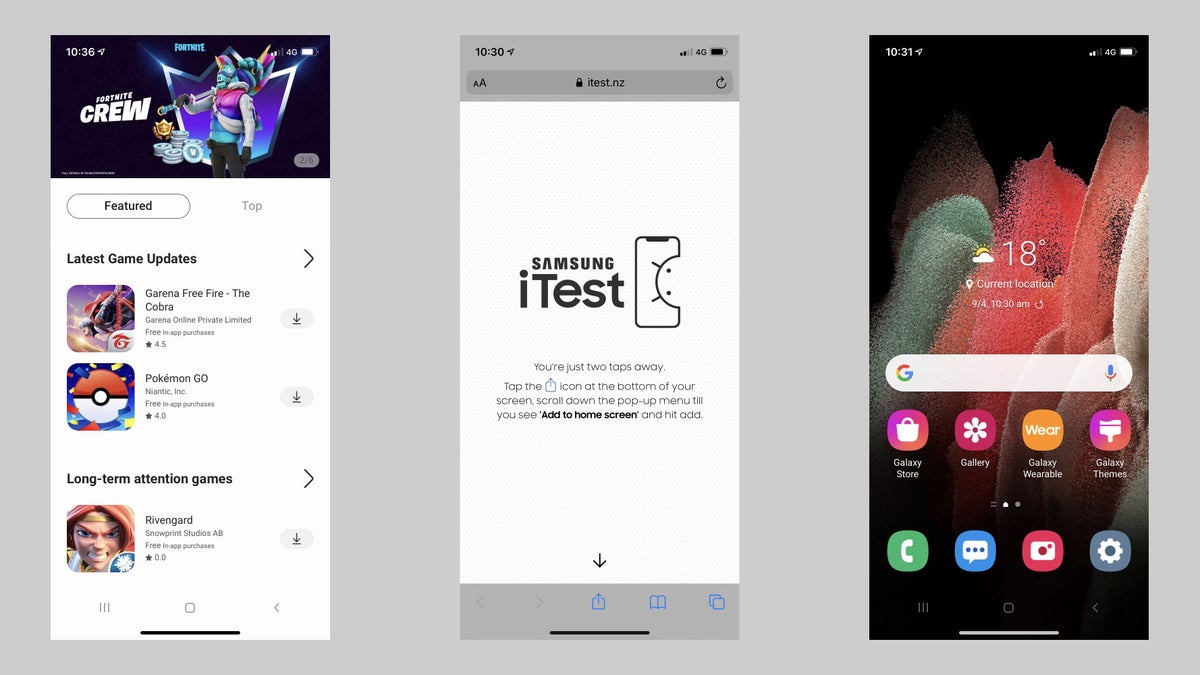 We may earn a commission if you make a purchase from the links on this page.
With Apple's market share and brand perception on the rise in the US thanks to the unprecedented quartet of 5.4″ to 6.7″ iPhone 12 devices that are all the rage with teens – i.e. future people with money – Samsung is sensing trouble ahead. 
It has come up with an ingenious way to fight back the iOS onslaught, and is not just letting hardware superiority speak for itself with phones like the S21 Ultra. What are we talking about? The iTest, of course!
From and iPhone with iOS to Galaxy with Android
Samsung's iTest web app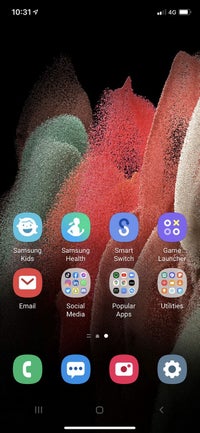 The sheer look of a notch-y iPhone with Samsung's One UI on the home screen, however, more than makes up for anything Samsung's marketing department is trying to push here. 
Once you get bogged down into a mobile operating system, it is notoriously difficult to swap it, especially one that is as walled as iOS, so Samsung is trying to nudge you to the "other side" by simply demonstrating there is nothing to be afraid of there before it's too late.
Source link