Smartphone
Samsung's Note line is dead, and the Z Fold 3 doesn't even support its S Pen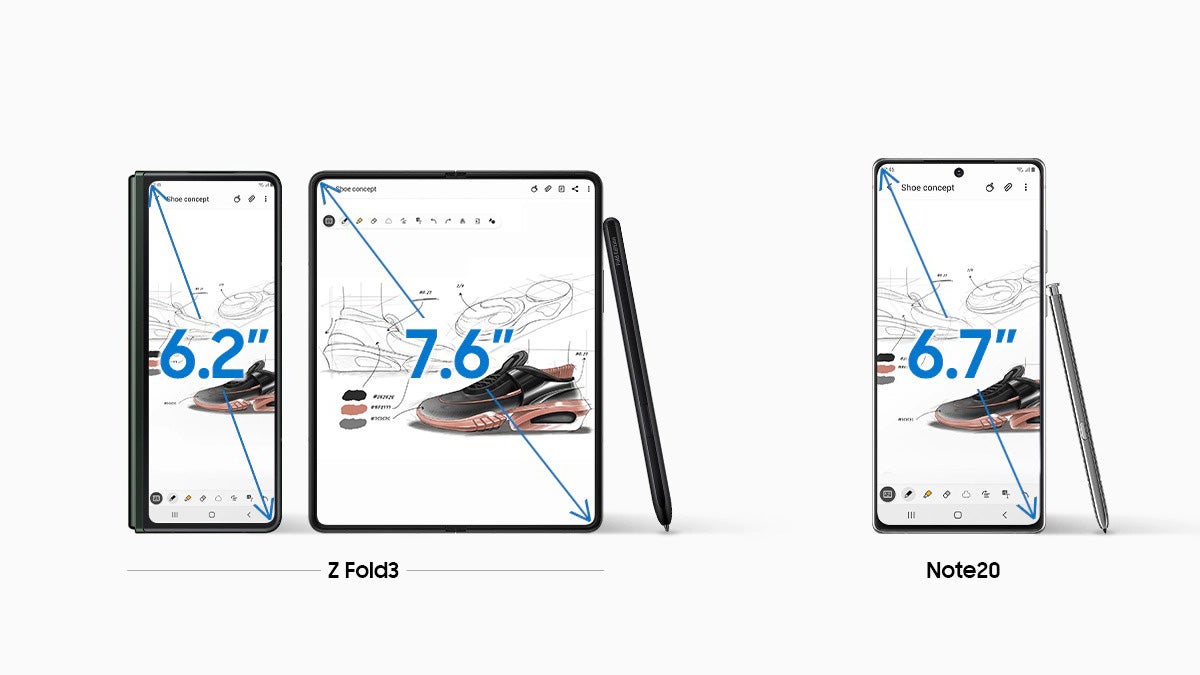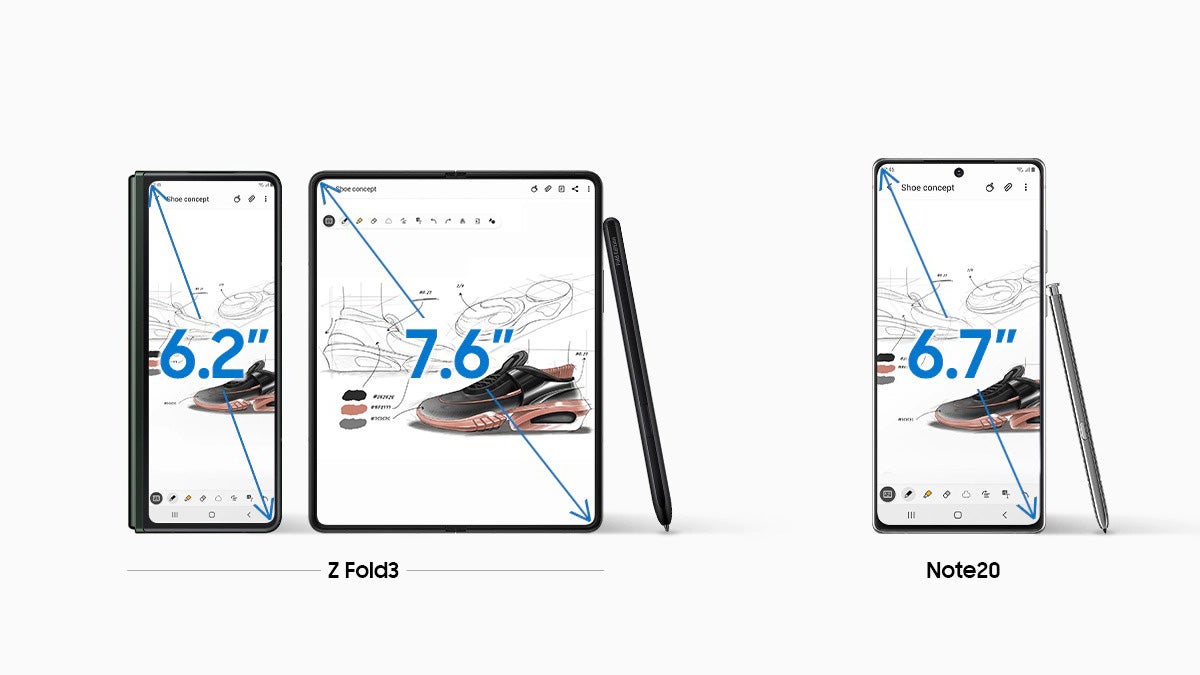 We may earn a commission if you make a purchase from the links on this page.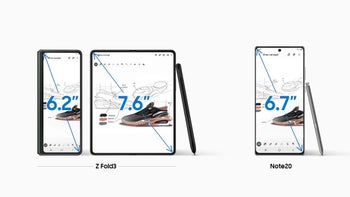 Well, well, well, Samsung's August Unpacked event came and went with nary a whiff of its heretofore star participant – the next Galaxy Note line entrant that was to be the Note 20 heir apparent. Why? 
Samsung's foldable phone craze, for once, as the company determined it a smarter strategy to provide S Pen tack-ons for the giant main display of the Z Fold 3 that can take a Note 20+ on its surface, and still have some inches to spare for side notes. Fairwell, Galaxy Note line, it's been good knowing ya!
Will my Note 10/20 stylus work on the Z Fold 3?
The bad part? You can't even use the Note 20 or other Note line S Pen stylus on the Z Fold 3. It turns out that Samsung created both dedicated Z Fold 3 styli – the S Pen Fold Edition one in its Flip Cover case, and the standalone S Pen Pro – with a retractable tip, so as to make it idiot-proof for those who'd write angry letters to their ex. 
Scribble with the respective high amount of pressure, and the retractable tip goes into the two new S Pen models' body to avoid harm. Those 80% higher durability specs of the new Z Fold 3 display compared to Z Fold 2 apparently go mainly towards improved flexibility points, rather than hardening of the top cover. 
Galaxy Z Fold 3 S Pen Edition vs S Pen Pro
Bluetooth only on the S Pen Pro
Z Fold 3 S Pen Edition is much lighter and shorter
Both feature retractable tips
Moreover, the S Pen Fold Edition and S Pen Pro styli have softer tips than the ones you are using with your Galaxy Note 20 or Note 20+, so that's another layer of foolproof protection compared to the regular Note line stylus.
Thus, if you want the S Pen experience on your Galaxy Z Fold 3, you'd have to buy the authorized styli, and right now Samsung is offering a pretty breathtaking deal on exactly such "Z Fold 3 ecosystem package" that includes the Flip Cover case with the S Pen Fold edition tucked ingeniously in the hinge area to avoid adding bulk.
Source link