Celebrity News
Schitt's Creek: Dan Levy, Emily Hampshire BTS Motel Webisode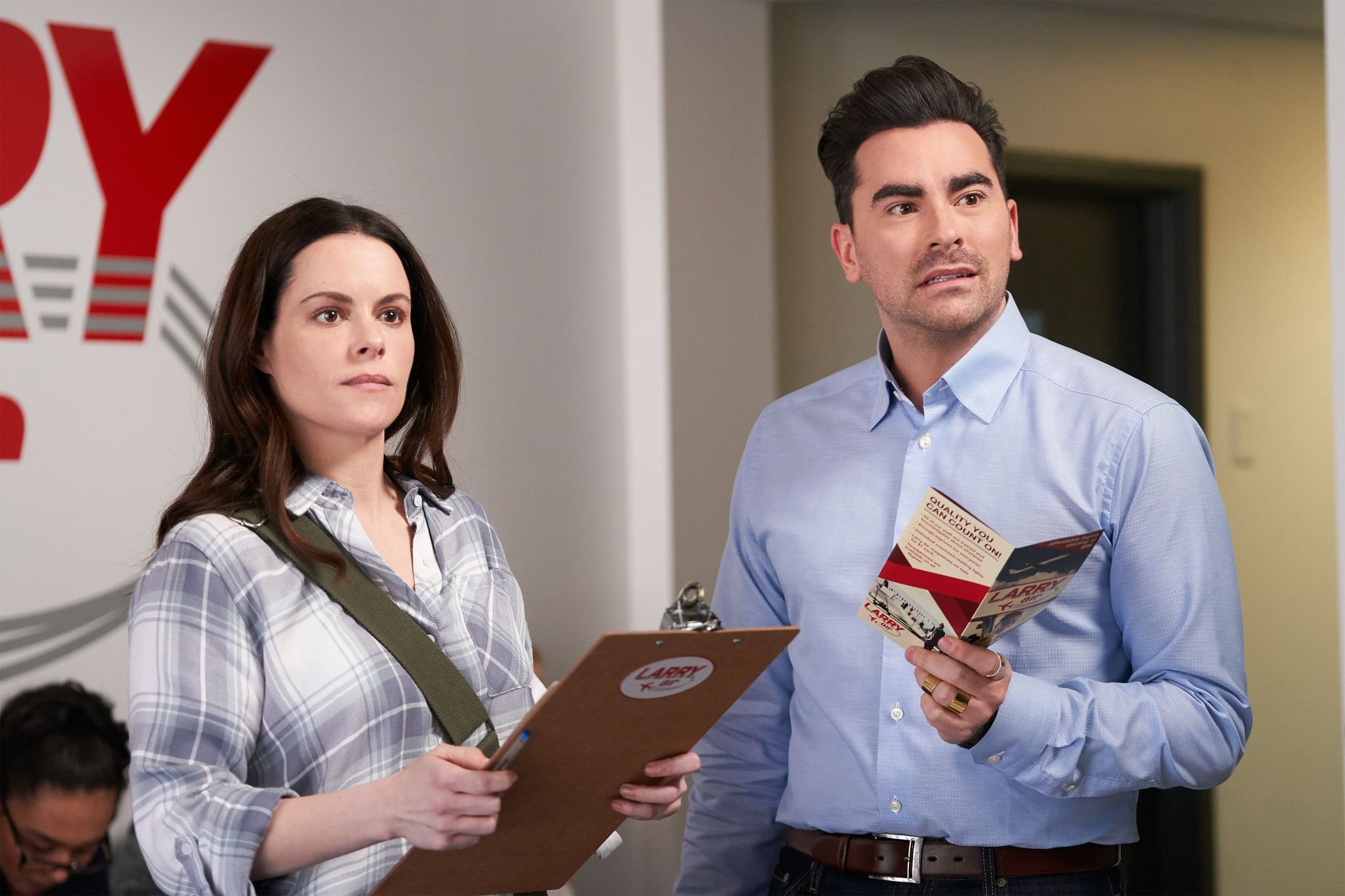 Image Source: Everett
Welcome back to the Rosebud Motel, where the Herb Ertlinger wine flows freely and the Schitt's Creek cast has us cracking up with their behind-the-scenes antics. On Wednesday, Emily Hampshire shared a webisode from season one that shows her and Dan Levy in character as Stevie and David during a conversation about selling the motel. "How far did you get into selling the motel while I wasn't there?" David asks Stevie, who says she "barely even considered it" — apart from speaking to a realtor, getting a quote, buying "for sale" signs, and brainstorming a few commercial slogans.
"Are you looking for an inconveniently located storage space with high levels of mildew? Then this motel's for you!" Stevie says before pointing to the camera. Other tantalizing selling points include the potential to use the motel to "practice demolition," as a "boutique-style minimum security prison," or as a horror movie set for any aspiring student filmmakers. Any interested parties may direct their inquiries to 1-855-555-SCHITT.
"I can't believe I'd never seen this before," Hampshire captioned the post. She also congratulated Amy Segal, aka amyjuliasegal on Instagram, who directed all 52 scripted Schitt's Creek webisodes and Behind The Episodes videos, on her recent Canadian Screen Award for best biography or arts documentary program or series.
While we can't believe this gem has just been lingering in the vault for five years, we are glad it finally surfaced so we can hit the play button whenever we need a good laugh. Check out the hilarious Schitt's Creek webisode here.