MLB
Senior scouting advisor Charlie Gonzalez key to Astros' success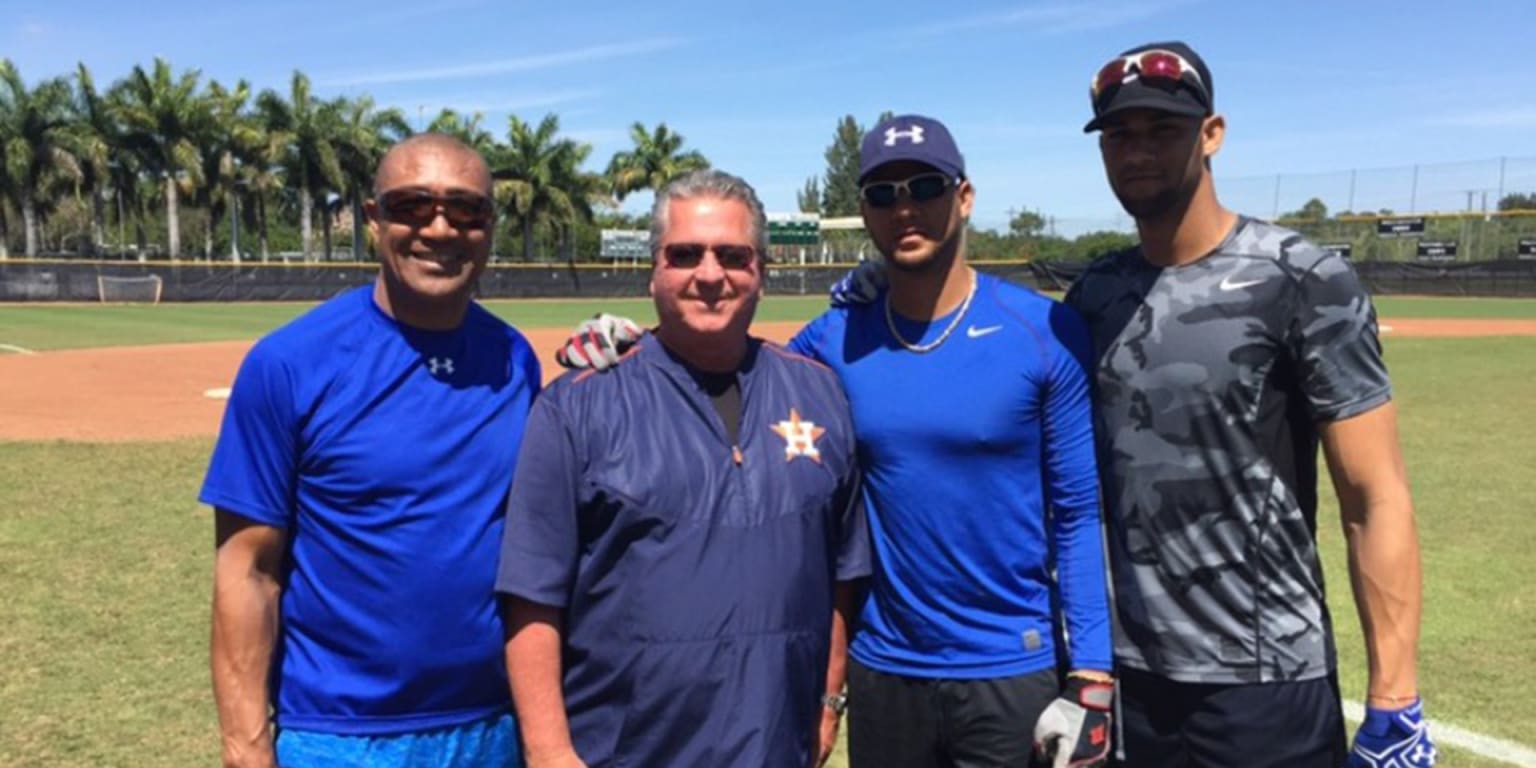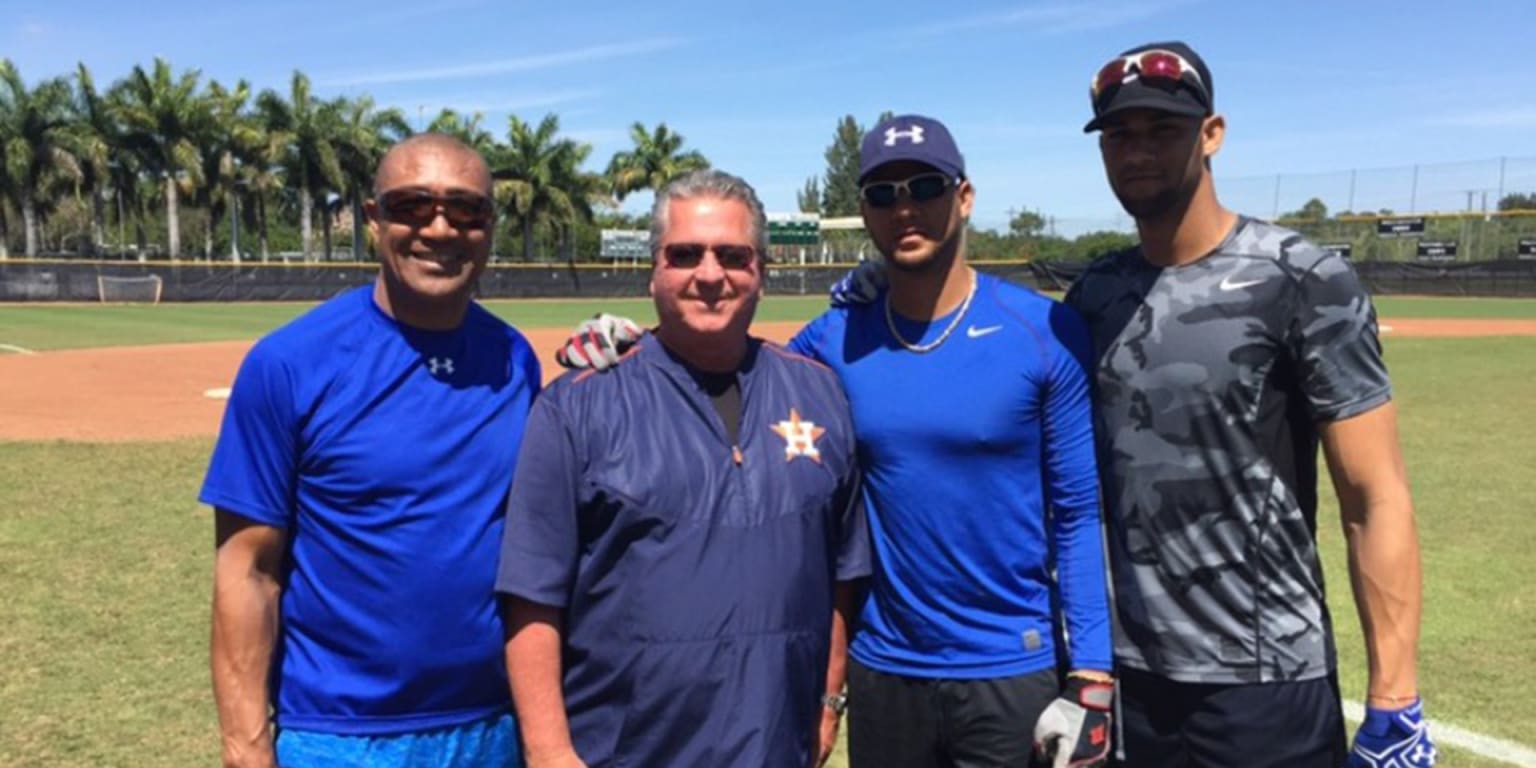 Astros senior scouting advisor Charlie Gonzalez was at his Fort Lauderdale, Fla., home, watching the ALCS clincher on television like most of us. It was his own choice to stay home for that round, and perhaps that vantage point was appropriate for a man whose work is done in the background.
But Houston's remarkable, sustained success is attributable, in large measure, to people like Gonzalez, who have helped create a consistent player pipeline.
"It's a whole scouting effort to get those guys in there," Gonzalez says. "A whole staff effort."
Gonzalez himself has had what can only be described as an outsized role in that effort.
As the person who oversees the Astros' Cuban scouting, he was directly responsible for the signing of first baseman Yuli Gurriel, and his reports and opinion were what led Houston to target Yordan Alvarez in a steal of a swap with the Dodgers. Gonzalez was also the one who pounded the table for the Astros to take Alex Bregman and Kyle Tucker with two of the top five overall picks in the 2015 MLB Draft. And while the Astros were playing Game 6 of the '21 World Series, Gonzalez was the scout watching a rehabbing Justin Verlander throw the private bullpen session that led to the right-hander re-signing with the club for what was a Cy Young Award-caliber season this year.
"If I had to take one scout's opinion across any venue (international tryout, pro game, college game, etc.)," former Astros general manager Jeff Luhnow told The Athletic in 2018, "I would take Charlie Gonzalez."
So Gonzalez, who has now worked for eight pennant-winners in a scouting career that dates back to the late-1990s and included time with the Giants and Cardinals, is as good a source as any to help us understand how the heck Houston keeps putting up pennants.
First, consider the roadblocks the Astros have zipped past:
That's a lot to withstand and remain on top of the AL for this long.
This is the same organization that drew the ire of the scouting community when it halved its scouting department between 2017 and '18. The analytically minded Astros were seen by scouts from other organizations as an existential threat.
But the core of Houston's 2017 championship club had been accumulated by more traditional scouting methods. And when James Click took over as general manager prior to the '20 season, he made beefing up the scouting department a priority. According to Baseball America, the Astros increased their number of scouts by 41% last winter — the largest increase of any team in the industry.
"There's old-time, gray-bearded scouts like myself, where I'm a big gut-feel guy and use my eyes and what I'm looking at," Gonzalez says. "You pair that with our young guys and the analytics they do, and it's a great combination. We have very intelligent people who are driven. It's just been remarkable. And I guess you can say we've had a little luck, too."
Gonzalez was lucky enough to grow up in the baseball hotbed of South Florida. He was infatuated with the game and taught it to his son, Dylan, a right-handed pitcher who went on to play briefly in the Cardinals' system. Gonzalez's real job was buying, rehabbing and flipping homes, but he also coached at various high schools in the area, and scouts began to ask him for his help as a "bird dog," pointing them to players who might be worth a closer look.
In 1997, the Giants brought Gonzalez on as a part-time scout, and he eventually ascended to a full-time area scout position. He later moved on to the Cardinals, where he first worked with Luhnow, who was then a scouting director for St. Louis. At one time, the entire state of Florida, as well as Puerto Rico, was Gonzalez's scouting responsibility with the Cards. He was known to come to games in silk Hawaiian shirts that he hung in the backseat of his car while en route, so as to avoid wrinkles.
"I'd drive in my undershirt," he says, "and then slap on [the silk shirt] when I got to the game."
Gonzalez knew what he was looking for in fashion and on the field, and Luhnow loved him. After Luhnow got the GM job with the Astros in 2011, he began to poach some of his former Cardinals coworkers, including Elias and Mejdal, who now head up the Orioles' baseball operations.
Luhnow ultimately convinced Gonzalez into joining him in Houston in late 2014, ahead of what would turn out to be a very important Draft.
"They had had some issues in the couple drafts before that [including the ill-fated pick of Brady Aiken at No. 1 overall in '14]," Gonzalez says. "And we had a boatload of money to spend."
With picks at No. 2 and No. 5 overall in 2015, the Astros were taking a hard look at Dansby Swanson (who wound up going No. 1 to the D-backs), Brendan Rodgers, Dillon Tate and others. But Luhnow valued Gonzalez's opinion, and his opinion on Bregman and Tucker could not have been more clear-cut.
"To me, hands down, it was Alex and Tuck," he says. "And that was that."
Gonzalez had seen Bregman in a wood-bat tournament and fallen in love with his makeup and style.
"I went and saw him on a Friday, and by Saturday afternoon, I was hooked," Gonzalez says. "He played shortstop and played the hell out of it. He hits, he plays, his makeup is through the roof. I knew then that if he's there, he's the second pick in the Draft. It was a no-brainer, a done deal."
Gonzalez had known and watched Tucker, a Tampa kid, since the outfielder was 15 years old.
"A spindly, lanky kid who was just super smart and hit everything," he says. "He ran around the outfield like a madman. His instincts were off the charts, and he had that quirky swing with the Ted Williams finish. He's one of the better players I've watched."
On the international front, Gonzalez's confidence in Gurriel compelled the Astros to give the veteran Cuban first baseman a five-year, $47.5 million deal in 2016 that turned out to be a boon to the big league club.
But that same year, he was not as successful in swaying Luhnow to sign Alvarez.
"Yordan was living and training in South Florida, and I would pop into some of his workouts privately," Gonzalez says. "I developed a really strong relationship with him, and it got to the point where Yordan was living in the West Palm Beach area [where the Astros train] and said, 'I want to be an Astro.' But Jeff said, 'Listen, we're not going to be able to get it done because we've already gone over the budget.'"
Gonzalez pleaded with Luhnow to sign Alvarez right up until the 5 p.m. deadline on the day the 2015-16 international signing period ended. Instead, the Dodgers scooped him up.
But just six weeks later, when Los Angeles was interested in trading for Houston reliever Josh Fields, Gonzalez got a call from Luhnow, asking who the Dodgers had that the Astros should target in the trade.
"Are you kidding me?" Gonzalez recalls saying with a laugh. "Who do they have? How about the guy I've been burning your phone up about for the last year?"
That's how Houston basically stole Alvarez, who is now on the short list of the most impactful hitters in the game.
Under Gonzalez, the Astros have cornered the Cuban market, with more than 20 players in their system — including the club's No. 4 prospect, outfielder/second baseman Pedro Leon. That's by far the most in baseball.
And of course, the Astros have many other scouting and development successes that led them back to the World Series. International crosschecker Oz Ocampo deserves special credit for his pronounced role in the club landing Framber Valdez, Cristian Javier, José Urquidy and Luis Garcia — huge amateur scouting success stories for what has become the deepest pitching staff in the Majors. Ocampo is an assistant GM candidate with Kim Ng's Marlins, and former player development director Pete Putila was just named GM of the Giants, serving as president of baseball operations Farhan Zaidi's right-hand man in San Francisco. Longtime domestic scout Jim Stevenson is well-regarded in the scouting community for the number of players he's brought to the big leagues.
So while rival fans might still be hung up on trash cans and imaginary buzzers, the industry at large recognizes that Houston knows how to build a winner from within. You didn't see guys like Charlie Gonzalez celebrating on the field when the Astros advanced yet again, but it's their scouting work that allows a prolonged run like this to happen.
"It's been a great organizational effort," Gonzalez says. "To sustain this is special stuff."
Source link