Tech
Some do's and dont's when viewing this year's first solar eclipse- Technology News, Firstpost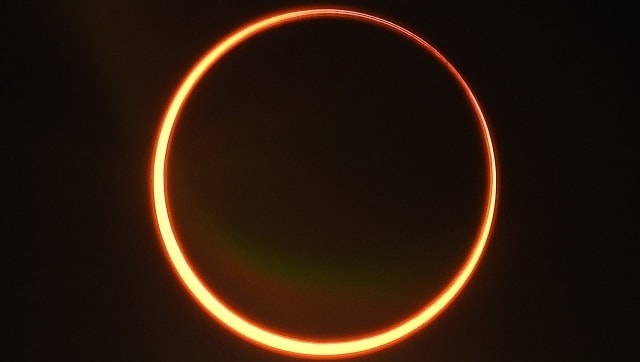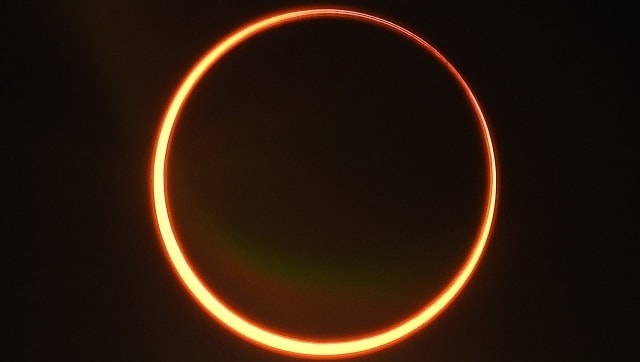 FP TrendingApr 20, 2022 13:35:15 IST
The first solar eclipse or Surya Grahan of this year is set to take place on Saturday, 30 April. Though it won't be visible in India, people in the Pacific Ocean, South and West-South America, the Atlantic Ocean, and the Antarctic Ocean can witness the celestial event.
The astronomically significant event will take place between 12:15 pm and 4:07 pm on 30 April. It is to be noted that there will be two partial solar eclipses in 2022 and the second one would happen on 25 October, this year.
What is a solar eclipse?
A solar eclipse happens when the moon passes between Earth and the Sun, while all three bodies are in a straight line. According to reports, 54 percent of the Sun will be blocked during the upcoming eclipse.
Solar eclipses are classified into four types: total, annular, partial, and hybrid. A total of four eclipses will happen in 2022, including two partial solar eclipses and two total lunar eclipses.
Some do's and don'ts to follow when viewing an eclipse
Use separate solar eclipse glasses or handheld solar eclipse viewers to watch the celestial event.
Remove the shielding glasses only when the eclipse is over or turn your face against the occurrence.
Do not capture the image of the eclipse using your camera, as there may be a high chance that the concentrated rays of the Sun can damage your eyes.
If you are someone with prescription glasses, please take them off and wear eclipse glasses.
When driving during the eclipse, ensure that your headlights are on.
Do not compromise your diet due to superstition and eat whenever you are hungry.