Movies
Suicide Squad 2 Magazine Covers Feature Entire Lineup Of James Gunn's DC Movie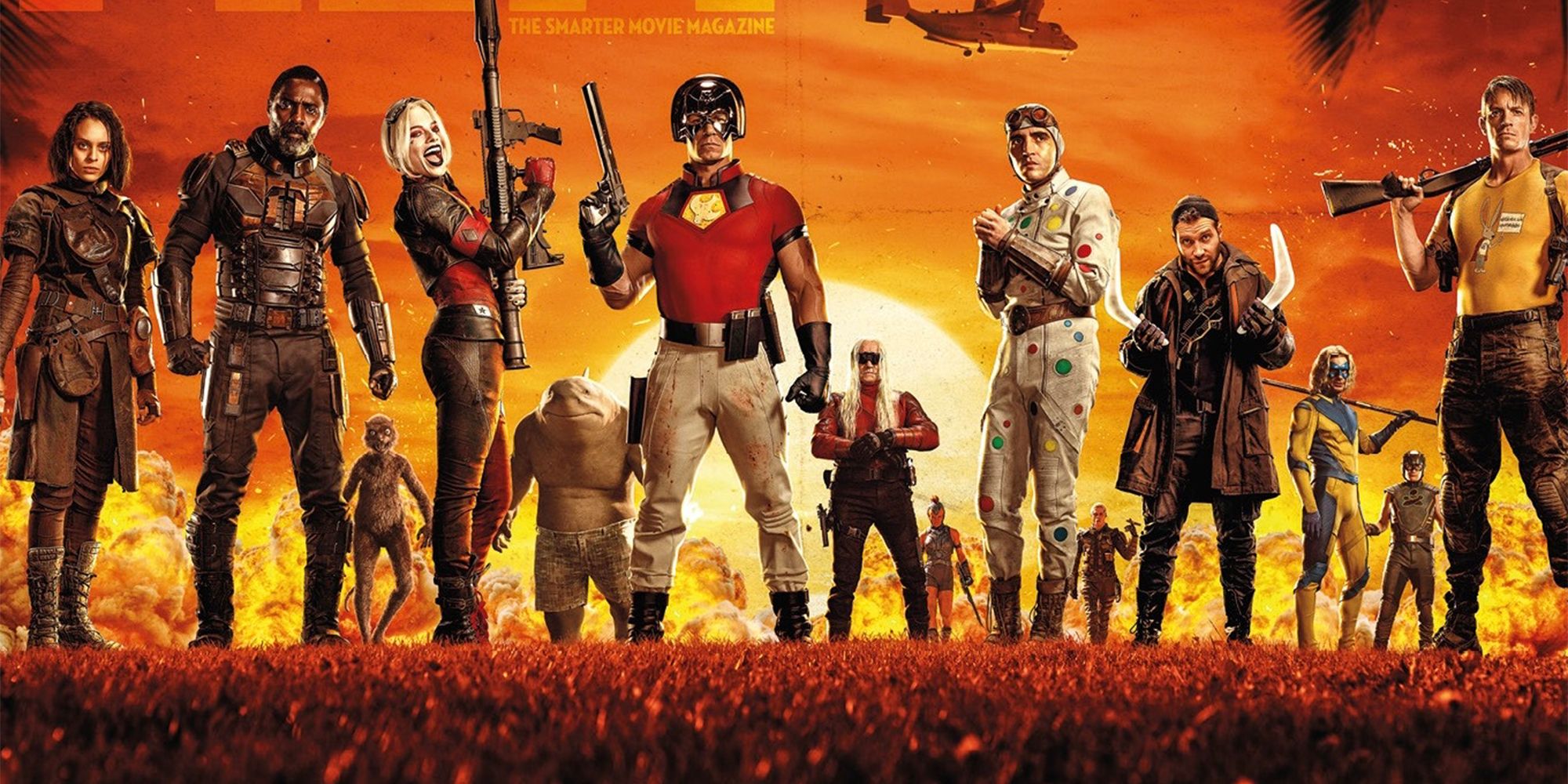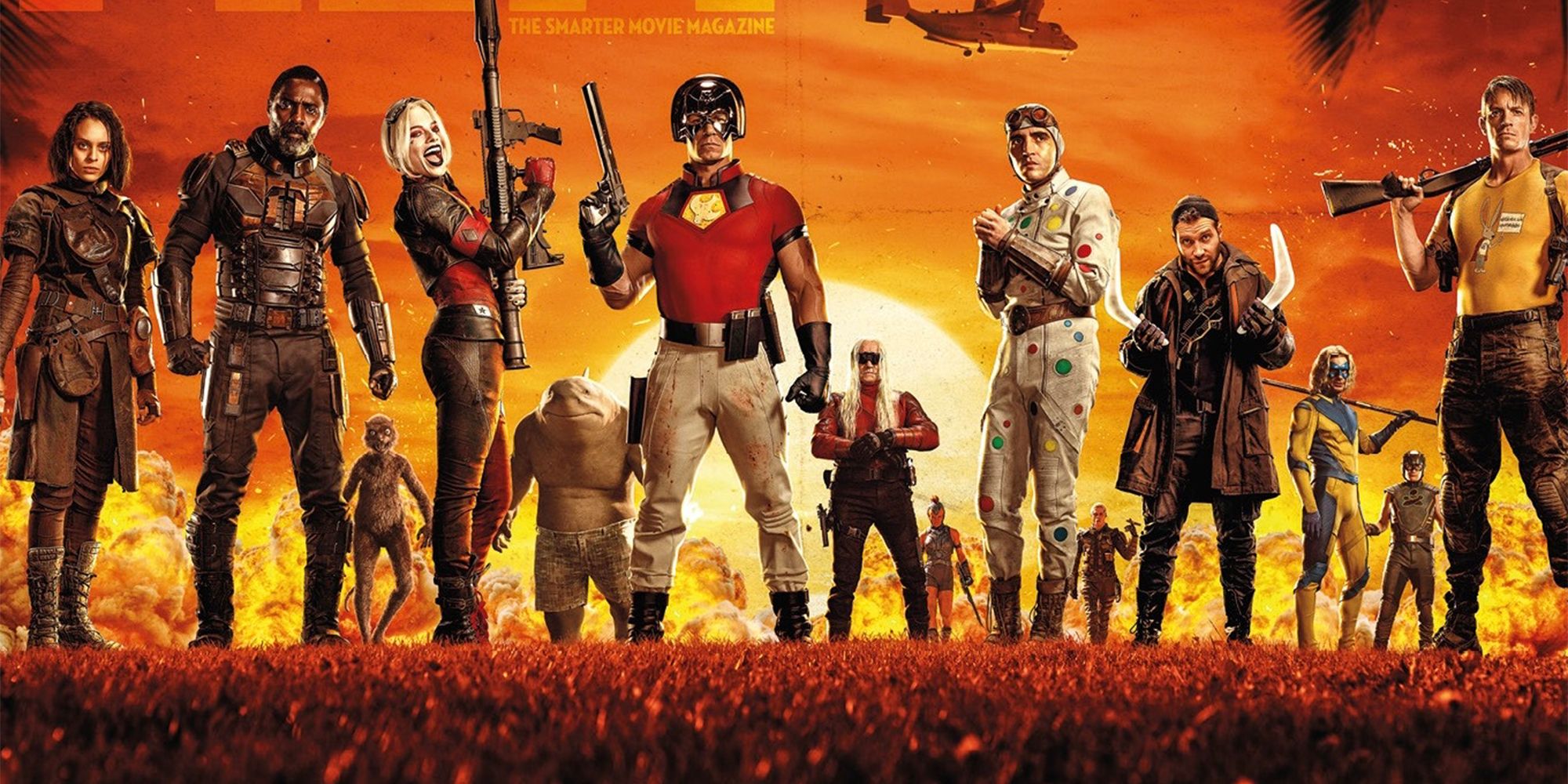 New Total Film magazine covers shared by James Gunn show off his newly assembled Suicide Squad team ahead of the film's release in August.
New magazine covers show the entire lineup of villains in The Suicide Squad. After David Ayer's 2016 film Suicide Squad proved to be a critical flop, Warner Bros. decided to hire Marvel director James Gunn to handle the follow-up. Despite the movie bringing back some of the characters from the previous film, The Suicide Squad is considered a soft reboot.
Harley Quinn (Margot Robbie), Captain Boomerang (Jai Courtney), Rick Flag (Joel Kinnaman), and Amanda Waller (Viola Davis) are the only returning characters from the first film. However, Gunn is bringing several lesser-known DC villains to the big screen with The Suicide Squad. Task Force X consists of over a dozen new characters, many of which have never been seen in live-action before. Some of the highlights in the new team include John Cena's Peacemaker, Idris Elba's Bloodsport, and David Dastmalchian's Polka-Dot Man.
Continue scrolling to keep reading
Click the button below to start this article in quick view.
Related: Suicide Squad 2: Starro's Powers & Origin Explained
Fans have seen all of the new characters in trailers and images before, but new magazine covers from Total Film (via Gunn) have given another look at the characters. The covers don't reveal much about the movie and feature the characters walking out of the ocean in one and walking away from an explosion in the other.
Despite Ayer's Suicide Squad getting negative reviews, Robbie was praised for her portrayal of Harley Quinn. While many are looking forward to seeing her on the big screen again, along with the other returning characters, the new characters are also a big draw for moviegoers. King Shark, voiced by Sylvester Stallone, is probably the most recognizable new character in the crew, but it will be interesting to see Gunn's take on the lesser-known DC villains. Gunn successfully brought together a ragtag team of heroes in the Guardians of the Galaxy movies, and DC is no doubt hoping that Gunn can replicate that success with another group of strange characters.
The Suicide Squad is sure to generate some new fan favorites, but a lot of these characters are probably not going to make it out alive. Previously released posters for The Suicide Squad include the tagline "Don't Get Too Attached," which makes it clear that several of the villains are going to meet a grisly end in Gunn's film. The original Suicide Squad controversially killed off Slipknot early on in the movie, and Gunn's movie will likely do something similar since there are twice as many characters. The new marketing material may not tease any one character's death, but the magazine covers are very in line with what has previously been released.
More: The Suicide Squad Trailer Breakdown: 33 Story Reveals
Source: Total Film (via James Gunn)
The Suicide Squad (2021)Release date: Aug 06, 2021
The Batman (2022)Release date: Mar 04, 2022
DC Super Pets (2022)Release date: May 20, 2022
Black Adam (2022)Release date: Jul 29, 2022
The Flash (2022)Release date: Nov 04, 2022
Aquaman 2 (2022)Release date: Dec 16, 2022
Shazam 2 (2023)Release date: Jun 02, 2023
Oscars 2021 Rating Hit All-Time Low With Under 10 Million Viewers For First Time Ever
About The Author