Health
Surgeon General Just Issued This COVID Warning — Eat This Not That
The new coronavirus variant Omicron may be even "more transmissible" than the "very transmissible" Delta variant, putting virus experts—and anyone who is paying attention—on edge, right before the holidays. However, while experts study Omicron, there is a consistent threat right before every American: The Delta variant. How can you stay safe? The U.S. Surgeon General Dr. Vivek Murthy appeared on Fox News Sunday yesterday to offer some new facts, and a warning. Read on for all 5 pieces of essential advice—and to ensure your health and the health of others, don't miss these Sure Signs You've Already Had COVID.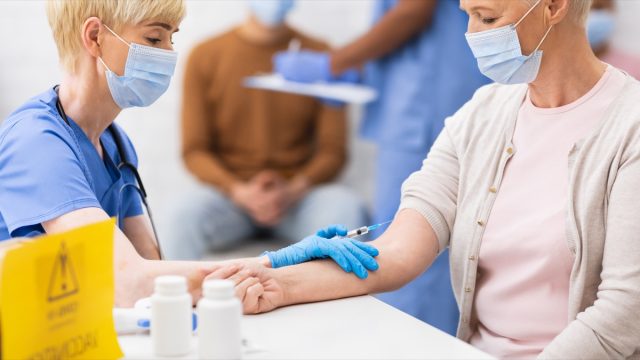 "We continue to learn a lot about Omicron," said Dr. Murthy. "We've seen certainly that there has been spread around the world and in our country, this is something we expected. We've seen this with other variants and we've been in close dialogue with our colleagues in South Africa on a frequent basis to understand what they are seeing a crisis, even though they are certainly seeing cases go up, they have seen an increase in hospitalizations, they have cautioned us, as we have tried to caution others, not to draw immediate conclusions from initial data sets or from anecdotes that you hear. So to the question of whether the increased spread is being driven by greater transmissibility or whether it's being driven by a different sensitivity to our vaccine protections or protection from prior infection, the exact mix there of contributors is not known.
"The bottom line is this," said Murthy. "We do know that the measures that we take to protect ourselves from the spread of COVID, including wearing masks in indoor spaces, being in well ventilated spaces, those work well and will work against Omicron. We also know with vaccines, that even though we're trying to figure out the exact level of protection, our vaccines will give protection against Omicron. In every case we have seen the vaccinated are better off, particularly more protected against hospitalization in depth than the unvaccinated. It's why we're urging people to get vaccinated and boosted."
RELATED: What Taking Melatonin Every Day Does To Your Body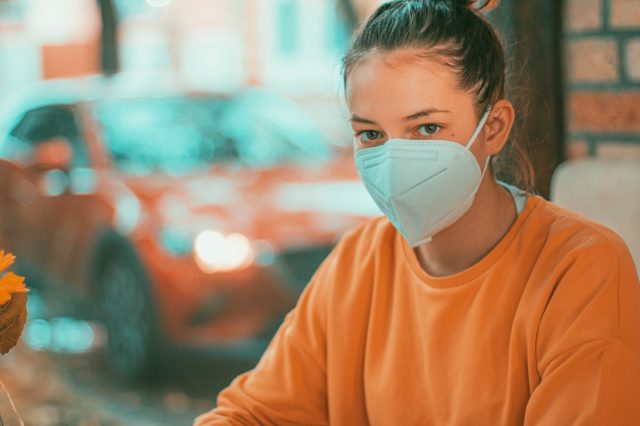 "What we've been saying actually since the summertime is that if you are vaccinated or unvaccinated had been gathered with people outside your household in indoor spaces that wearing a mask is the recommended step to take, to help reduce the potential for spread. It protects you, but it also protects the people around you," said Dr. Murthy.
RELATED: The #1 Cause of Heart Failure, According to Science
"I certainly am concerned about the possibility that this is gonna spread more easily than other variants that we've seen to date," said Dr. Murthy. "And we've got to get more data, like I said, to understand the exact extent of that, but I do think it's a reason for us to not necessarily panic, but just to be more vigilant and to recognize that the precautions we have been talking about for the last year or so are all the more important now than ever because keep in mind, it's not just Omicron. We are predominantly dealing with a Delta challenge right now. We've got the Delta variant in this country, which is causing on average, close to a hundred thousand cases a day. And as winter approaches and people go indoors, it's possible that number may go up unless we take the precautions that are necessary, like getting vaccinated and wearing those masks. So, this is" an argument for "being even more vigilant than" ever, "not panicking".
RELATED: Warning Signs You're Lacking Vitamin D, Say Experts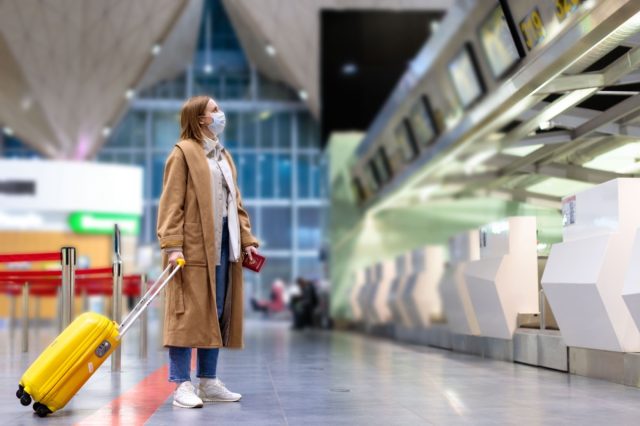 When it comes to travel, "on the international front, there are a number of measures we have taken, like vaccine requirements, requiring testing, before people get on those flights. From a domestic standpoint, what we've seen is that if people do in fact wear masks, well-fitted masks, good quality masks, they can actually significantly reduce their risk on domestic flights. And finally, just keep in mind this: We've taken a number of measures domestically to ensure that we increase vaccination rates, which is ultimately our key to ending this pandemic, whether that's the requirements in workplaces,  whether that's the availability of the vaccines that we've made, which is really quite unprecedented, and we will continue to do that. …We have to make sure that people are protected. they're vaccinated. And we get to the end of this pandemic as quickly as we can."
RELATED: Secret Tricks for Looking Younger After 40, Science Says
Follow the public health fundamentals and help end this pandemic, no matter where you live—get vaccinated ASAP; if you live in an area with low vaccination rates, wear an N95 face mask, don't travel, social distance, avoid large crowds, don't go indoors with people you're not sheltering with (especially in bars), practice good hand hygiene, and to protect your life and the lives of others, don't visit any of these 35 Places You're Most Likely to Catch COVID.
Source link