Politics
Texas Dems Secure Restraining Order Return to State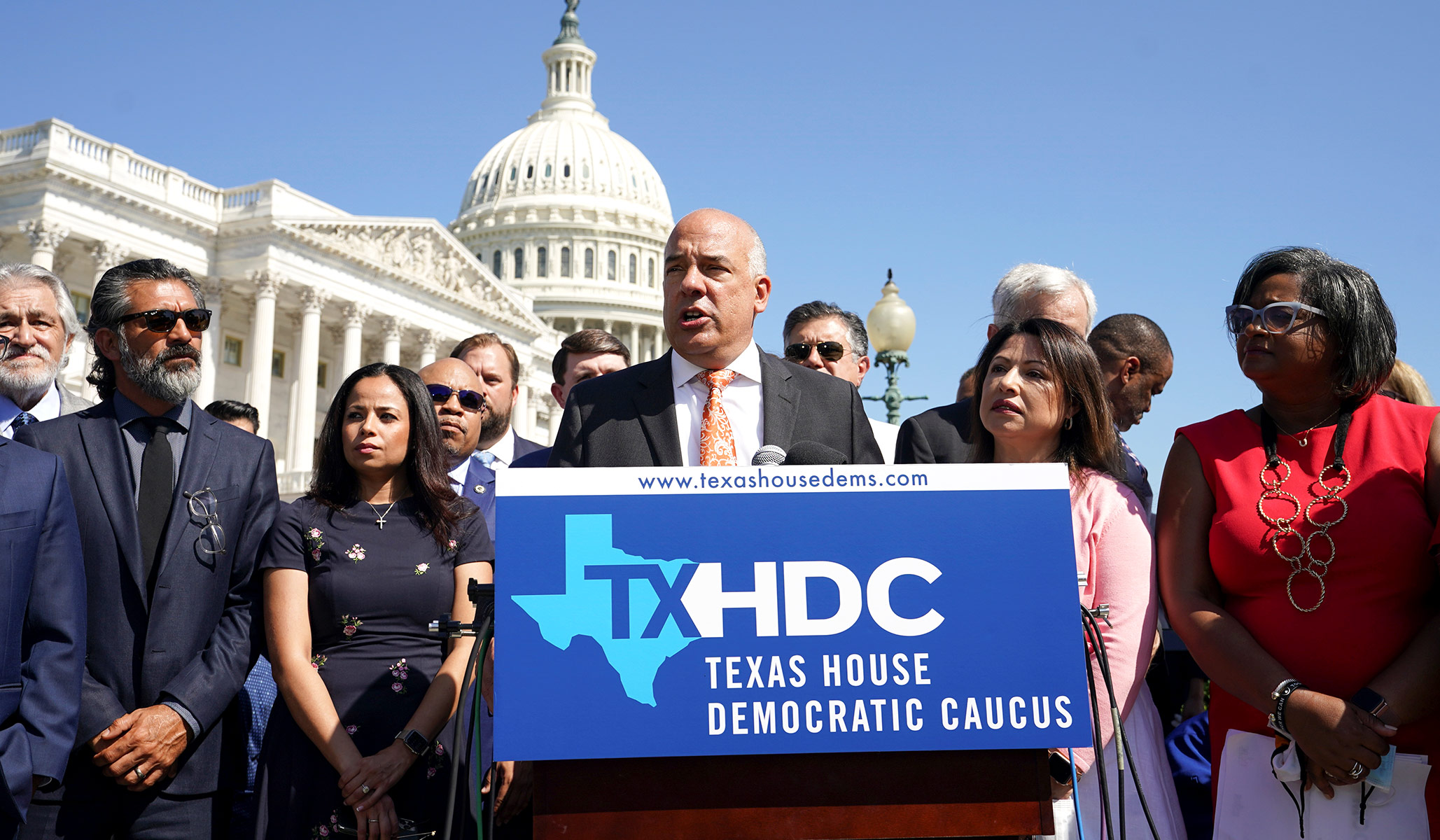 Democratic state lawmakers who fled Texas to stop Republicans from passing a voting bill can begin to return home this week after a state district judge issued an order prohibiting their arrest.
The House Democrats obtained a temporary restraining order on Sunday, blocking the GOP from having them forcibly returned to the House chamber.
The restraining order prevents the lawmakers from being arrested, detained or confined in any way for two weeks.
The Democrats will now be able to continue to obstruct the legislation until at least August 20th, when Republicans will have an opportunity to challenge the order in a scheduled hearing.
Fifty-seven Texas House Democrats initially traveled to Washington, D.C., on July 12 on private chartered jets, using their physical absence to deny Republicans of their needed quorum. They planned to hide out in the Capitol and fight for federal voting legislation until the Texas special legislative session expired.
Of the group that fled the state, roughly 26 remain, state Representative Ron Reynolds reportedly told NBC News on Sunday, which would not be enough to prevent Republicans from moving ahead this week. However, the GOP now has no way to bring the Democrats back into the chamber for the new special session that began on Saturday.
As Republicans have control of the state House and Senate, as well as the governor's office, the Democrats' only power is in delay tactics or obstruction.
Send a tip to the news team at NR.