Movies
The Other Way's Ellie & Victor Broke Up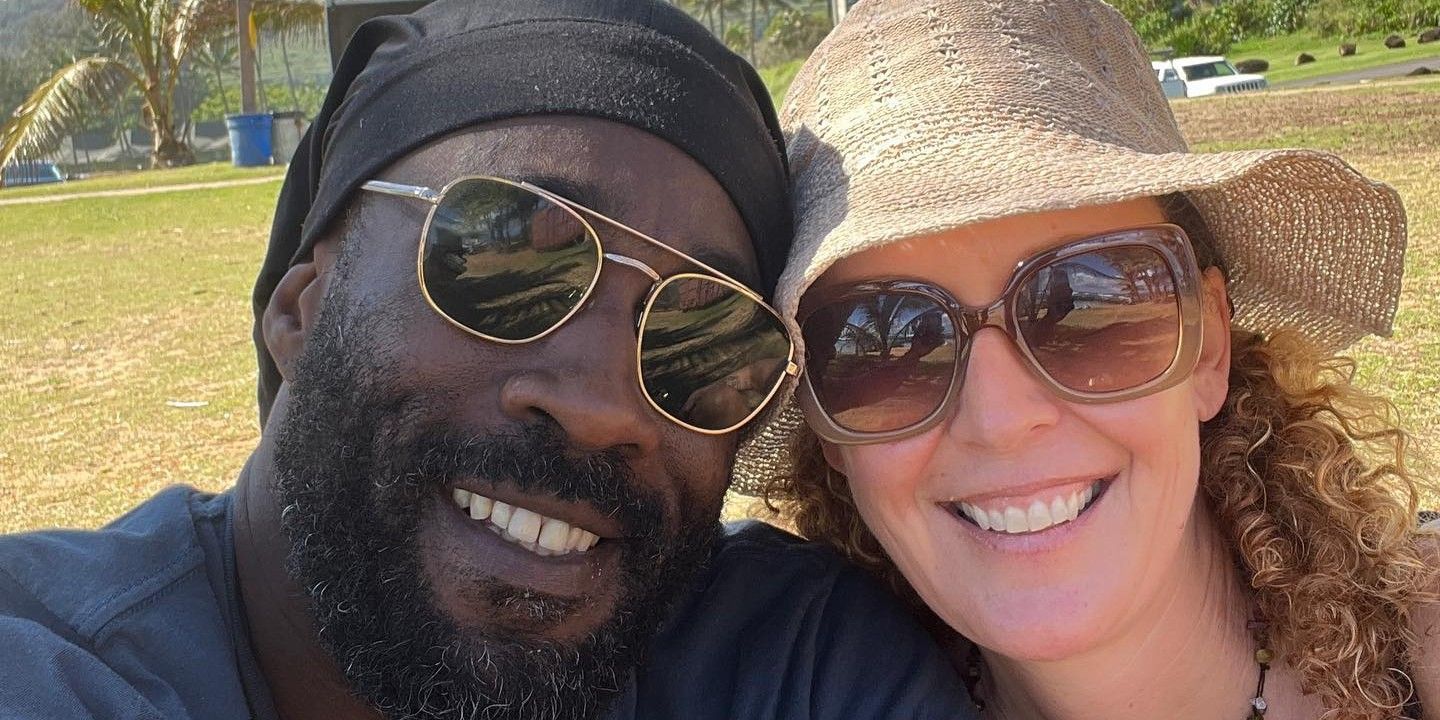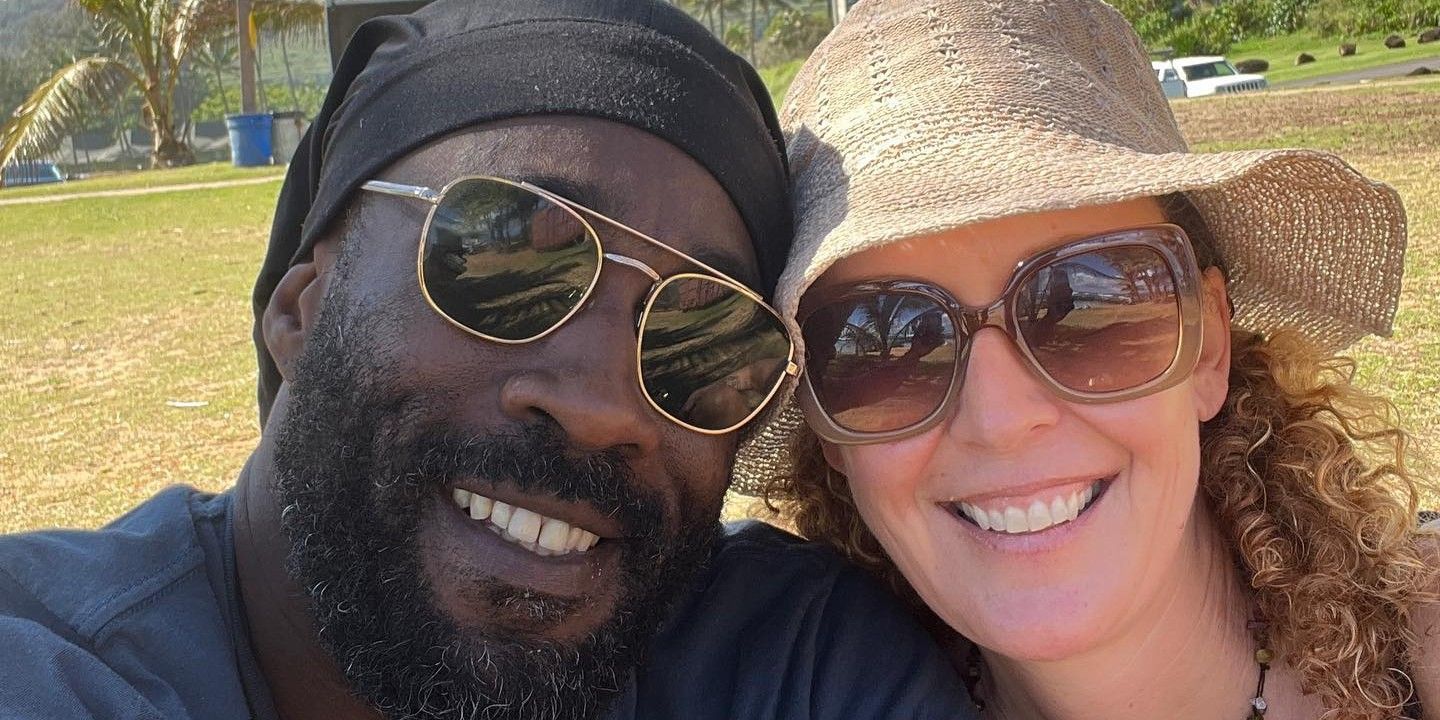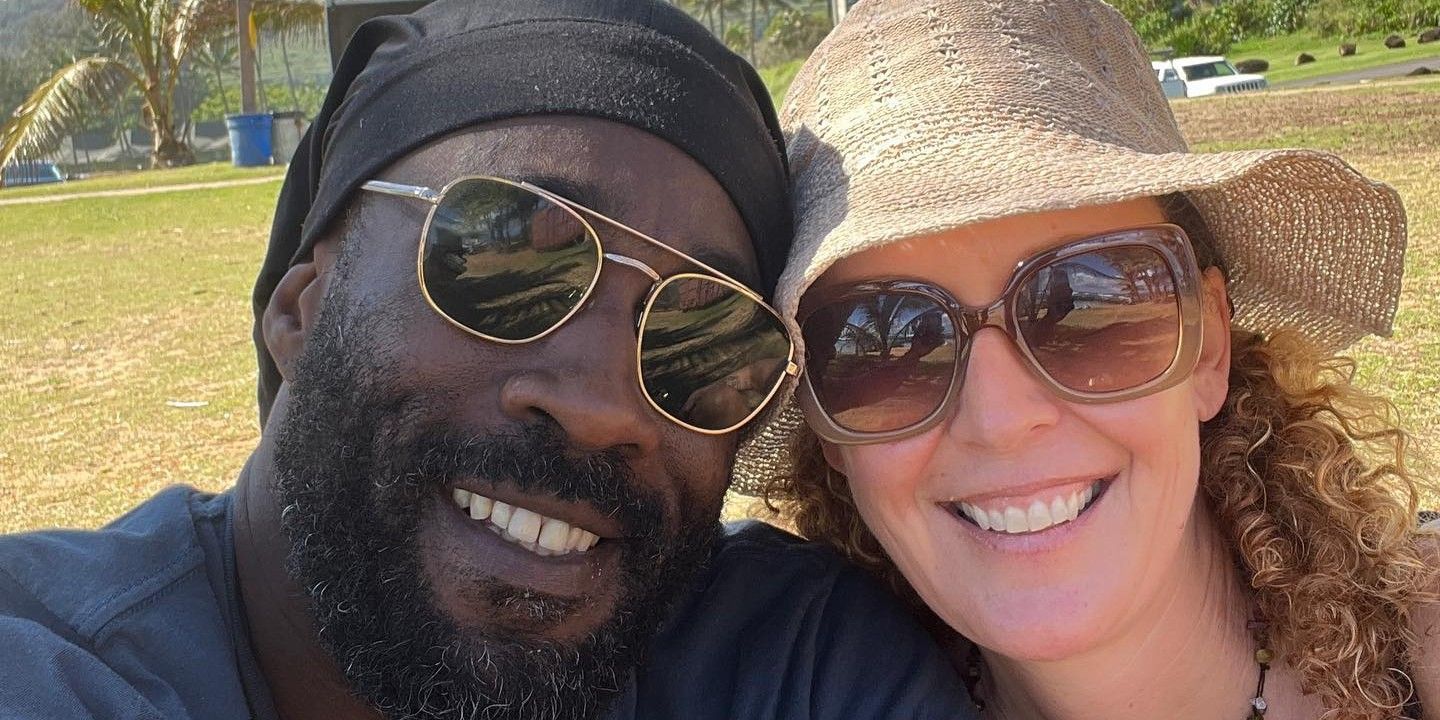 Former 90 Day Fiancé couple Ellie Rose and Victor McLean may have split up, months after they began their journey on 90 Day Fiancé: The Other Way season 3. Former Seattle resident Ellie and her Colombian boyfriend Victor entered the TLC franchise with a lot of baggage. Ellie, who owned a restaurant called Central Pizza in Seattle, was packing her bags to move to Providencia, to start a new life with bartender and singer, Victor. He'd made her a piña colada and changed her life. The couple's relationship was also affected deeply by Hurricane Iota.
Ellie was 45 years old upon her 90 Day Fiancé debut, while Victor was 38. Ellie was 28 when she married her ex-husband Matt, but 11 months later, her husband died. When Ellie came back to the U.S. and decided that Victor would join her on a K-1 visa, she learned that he had cheated on her with another woman during the lockdown. However, Victor was remorseful, and Ellie took him back, amidst his hometown being struck by the devastating category 5 hurricane. The house he had been building for himself and Ellie was destroyed. Ellie and Victor had planned to build a bar on the beach, but the lack of tourists made them scrap the plan. The couple fought over some money Ellie had given Victor, and to make up for the things that were lost, including the ring he bought for her, he proposed with a seashell. That was a romantic moment for 90 Day Fiancé's Ellie Rose and Victor.
Related: 90 Day Fiancé Stars With Shockingly Lavish Lifestyles
Did 90 Day Fiancé Couple Ellie & Victor Get Married
"The ultimate goal is still to have our bar and live together, and just chill," Ellie had declared on TOW season 3. However, midway through the season, spoilers of Ellie and Victor's Seattle wedding had already started floating on the Internet. In September 2021, @90daythemelanatedway posted a photo of the couple's wedding in Central District, which also seemingly proved that Ellie never settled in Providencia, as the storyline suggested. The couple returned to TLC with 90 Day Diaries in March 2022, where Victor arrived In the U.S.
Ellie had admitted their financial situation was stressful, but in the end, the spin-off documented their outdoor wedding, with the 90 Day Fiancé celeb Ellie and Victor dressed in casual attire. At the nuptials, she declared, "We're doing great, we're looking forward to going back to Providencia at some point, seeing what the future brings."
Are 90 Day Fiancé Couple Ellie & Victor Together
In June 2022, Ellie and Victor celebrated their first anniversary. The "Pizza Queen" posted several selfies of herself and "Baba" Victor, wishing him a, "happy 1st year Anniversary." She wrote, "It's been an adventure so far," and thanked him for encouraging her to be the best she could be. However, it was also the last of Victor that fans saw on Ellie's IG. While 90DF star Ellie doesn't use Instagram as much as her co-stars, she did post a video on January 1, 2023, wishing her followers a happy new year. Ellie wrote, "You know you made it when you can lay in bed, watch fireworks and immediately go to bed," showing fireworks going off in the distance. She'd recorded the scene from her bed, with strange sounds audible in the background.
"The audio makes this very mysterious. Anyways happy new year!!" a fan wrote in the comments. "Watching Dateline," she answered., "I watch Dateline, 20/20, 48 Hours all the time! Besides 90 Days, of course. I hope you and Victor are still together. Yall have an amazing story together," the fan replied. Ellie responded to them too, but chose to not respond to the part about her and Victor being together. She wrote, "yep addicted to all of those!" She didn't tag 90 Day Fiancé husband Victor in the video, however, she is still following him on her IG.
More: 90 Day Fiancé: Everything To Know About Jenny Slatten
90 Day Fiancé Star Ellie Shuts Down Pizza Parlor
"I'm hoping you didn't have to shut down your business," was another comment on Ellie's odd post. "I sold it. I'm tired, it's a good thing," Ellie told the 90 Day Fiancé fan. Instagram account @vanishingseattle reported that after 10 years of being operational, Central Pizza would be closing its doors on January 27, 2023. The restaurant was known for its thin-crust Italian American pizza. Ellie shared that running a small business had been, "Extremely stressful," and said that, although it was a, "very difficult and emotional decision to make," she sold the business in order to possibly open an upscale pizza place. Ellie hasn't revealed her future plans, so it's uncertain if they involve Victor, or moving back to Providencia at all. Regardless, 90 Day Fiancé: The Other Way alums Ellie and Victor had a sweet story to tell, and perhaps they will fight all odds to make it work, despite any challenges they might be facing.
More: 90 Day Fiancé: Where Do Daniele Gates & Yohan Geronimo Live Now (SPOILERS)
Sources: @90daythemelanatedway/Instagram, @vanishingseattle/Instagram, Ellie Rose/Instagram