Movies
The Story Behind How Khloé Met Her Best Friend Malika Haqq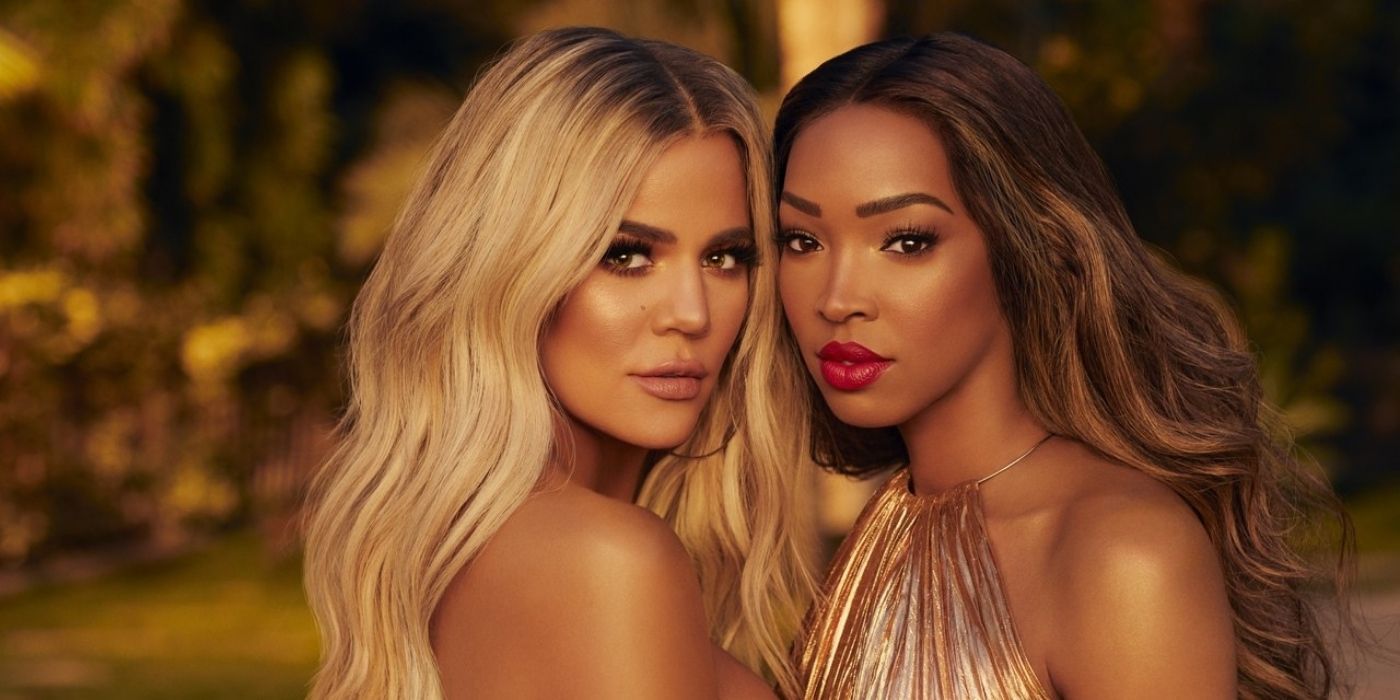 Malika was there long before the Kardashian dynasty began. The besties met when they were teenagers, but remained great friends for all these years.
In addition to the Keeping Up With the Kardashians clan, there are various stars that are friends to the family, including Jonathan Cheban, Larsa Pippen, and, of course, Malika Haqq. Khloé Kardashian and Malika have been friends for over two decades, long before the rise to fame of the Kardashian-Jenner family. 
On Keeping Up With the Kardashians, Malika is a regular who is often seen alongside Khloé. Malika has quite a history with the show, given that she has been there since day one. In fact, she briefly dated Rob Kardashian and appeared on a few of the KUWTK spin-off series. In actuality, Malika was there long before the Kardashian's dynasty began. The besties met when they were teenagers, but remained great friends for all these years. 
Continue scrolling to keep reading
Click the button below to start this article in quick view.
Related: KUWTK: Why Khloe's BFF Malika Haqq Cries Over Baby Shower Planning
In 1999, Khloè and Malika met (via Bustle). "Malika was dating one of my male best friends. He would always keep us apart because I am sure he knew we would just hit it off," Khloè explained in a blog post. At the time, Khloè and Malika would've been around 15 years old. Over the years, the two besties became closer and closer. At one point, Malika was a personal assistant to Khloé, but she ended the working relationship in 2012. There were no hard feelings over the career change because Malika said, "My main focus is to get back into [film] features." According to her IMDb, she didn't land any roles in movies, but appeared in the TV series Real Husbands of Hollywood as Nona in 2013. 
A few years later, Malika's ex-boyfriend, the rap star Chinx, was murdered in a drive-by shooting. As shown in Dash Dolls, Malika struggled to cope with the death of her ex. Khloé was there to console her best friend and told her, "It's hurtful and sad and sometimes you'll cry and you have to keep going." In 2018, it was Malika's turn to do the consoling. While Khloé was pregnant with daughter True, rumors of Tristan Thompson's infidelity surfaced. Malika and Tristan were present at True's birth despite the allegations. "Right by your side. Congrats my love! Thank you for my niece," Haqq wrote on Instagram under a black and white photo of Khloé.
Later in 2018, Khloé and Malika posed for a new makeup collection called Becca BFFs. "I think with Malika and I, we're not people that come from a place of ego. We know our strengths and our weaknesses… and that's a blessing of a real friendship," Khloé said following the cosmetic collection's release. In early 2019, Malika was by Khloé's side once again when it was confirmed that Tristan cheated with Kylie Jenner's best friend, Jordyn Woods. 
Through thick and thin, Khloé and Malika have stuck together and that's a sign of true friendship. In March of 2020, Malika had her first child. The father is the rap artist O.T. Genasis, but Malika and he are not together anymore. With two young children and complex baby daddy issues, it's likely Malika and Khloé are bonding over yet another life milestone, and that's truly beautiful! 
Next: KUWTK: Why Malika Haqq Appreciates Khloe Kardashian's Parenting Advice
90 Day Fiancé: Tania & Syngin Spotted At Airport, Not Divorced (Yet)
About The Author