Health
These Are the Most High-Risk Things to Do Right Now, Says the CDC — Eat This Not That
There may be an unwanted guest at your Thanksgiving celebration: COVID-19. Cases are surging again. But you don't need to cancel your plans, especially if you're vaccinated.  "Holiday traditions are important for families and children. There are several ways to enjoy holiday traditions and protect your health," says the CDC. "Because many generations tend to gather to celebrate holidays, the best way to minimize COVID-19 risk and keep your family and friends safer is to get vaccinated if you're eligible." Read on for the list of the CDC's "DO NOTs"—and to ensure your health and the health of others, don't miss these Sure Signs You've Already Had COVID.
The CDC says flat out: "Avoid crowded, poorly ventilated spaces." And adds: "Protect those not yet eligible for vaccination such as young children by getting yourself and other eligible people around them vaccinated. Wear well-fitting masks over your nose and mouth if you are in public indoor settings if you are not fully vaccinated." And remember: "Even those who are fully vaccinated should wear a mask in public indoor settings in communities with substantial to high transmission," says the CDC. "Outdoors is safer than indoors."
RELATED: This Makes You 14X More Likely to Die of COVID, Says CDC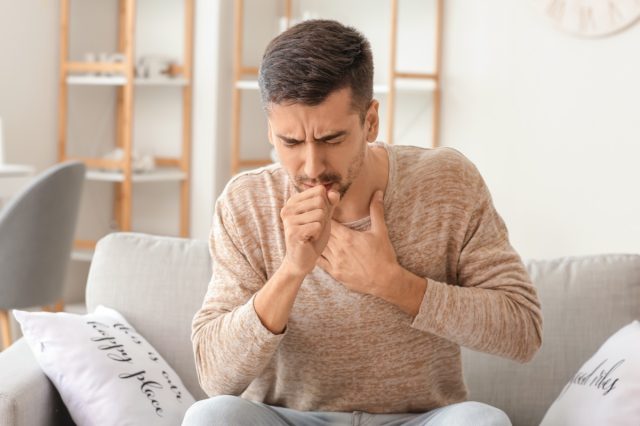 "If you are sick or have symptoms, don't host or attend a gathering," says the CDC. "Get tested if you have symptoms of COVID-19 or have a close contact with someone who has COVID-19."
RELATED: 10 Ways You're Ruining Your Body After 50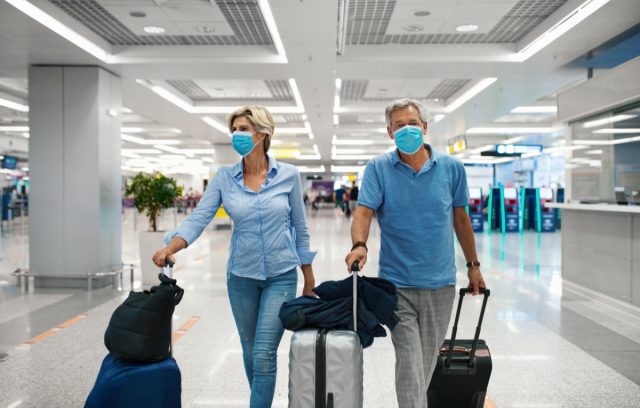 Says the CDC: "If you are considering traveling for a holiday or event, visit CDC's Travel page to help you decide what is best for you and your family. CDC still recommends delaying travel until you are fully vaccinated.
RELATED: The #1 Worst Supplements for Your Health
Says the CDC:
"People who have a condition or are taking medications that weaken their immune system may not be fully protected even if they are fully vaccinated and have received an

additional dose

. They should continue to take all

precautions recommended for unvaccinated people, including wearing a well-fitted mask

, until advised otherwise by their healthcare provider.

You might choose to wear a mask regardless of the level of transmission if a member of your household has a weakened immune system, is at increased risk for severe disease, or is unvaccinated.

If you are gathering with a group of people from multiple households and potentially from different parts of the country, you could consider additional precautions (e.g., avoiding crowded indoor spaces before travel, taking a test) in advance of gathering to further reduce risk.

Do NOT put a mask on children younger than 2 years old."
RELATED: Health Habits You Should Never Do, According to Doctors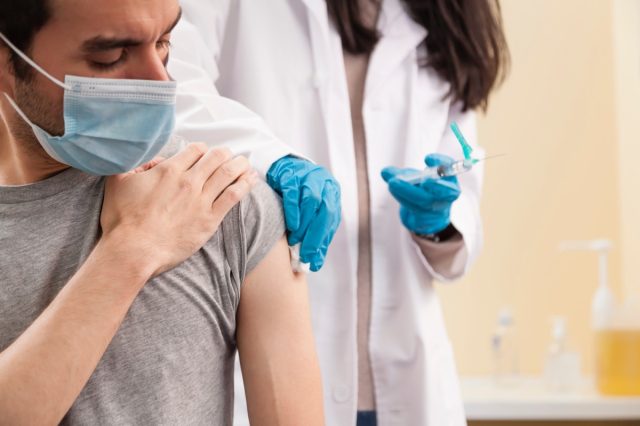 Follow the public health fundamentals and help end this pandemic, no matter where you live—get vaccinated ASAP; if you live in an area with low vaccination rates, wear an N95 face mask, don't travel, social distance, avoid large crowds, don't go indoors with people you're not sheltering with (especially in bars), practice good hand hygiene, and to protect your life and the lives of others, don't visit any of these 35 Places You're Most Likely to Catch COVID.
Source link