Health
This Makes You 14X More Likely to Die of COVID, Says CDC — Eat This Not That
Sometimes, it can feel like the coronavirus pandemic is waning, since we're all tired of hearing about it, and so much of the country is vaccinated. However, cases are going up and experts are predicting a "winter wave" and just yesterday, Rochelle Walensky, the director of the CDC, reviewed some startling statistics about who is more vulnerable to a COVID infection, and who is most likely to die from contracting it. Read on for her guidance about this, and also about rising cases and how to stay safe over the holidays—and to ensure your health and the health of others, don't miss these Sure Signs You've Already Had COVID.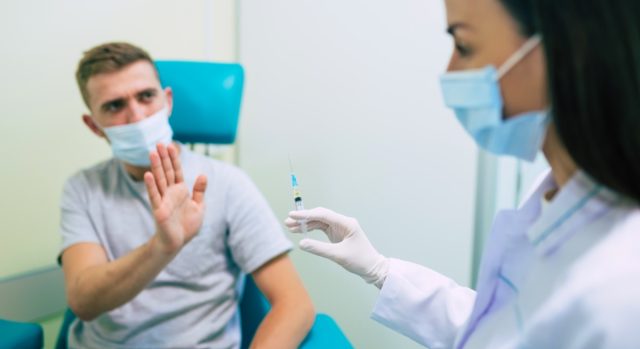 Walensky warned that the data "continue to show that unvaccinated people are six times more likely to test positive for COVID-19 than vaccinated individuals and most tragic, or the vaccine preventable deaths" and "unvaccinated people are at 14 times greater risk of dying from COVID-19 than people who were vaccinated." Although some breakthrough infections are leading to severe COVID, "overall, when looking at hospitalization rates, unvaccinated adults had nine times higher rate of hospitalizations than vaccinated adults. Infections among the unvaccinated, continue to drive this pandemic hospitalizations and deaths tragically at a time when we have vaccines that can provide incredible protection."
RELATED: Here's When COVID Will End, Predict Experts
"The current seven day daily average of cases is about 92,800 per day. This is an 18% increase from last week, seven days' daily case average. The seven day average of hospital admissions is about 5,600 per day, about a 6% increase from the prior seven day average. And the seven day average daily deaths are about 1,000 per day." She mentioned she "fully endorsed the" plan for "booster shots to include all adults ages 18 years and older, who received a Pfizer BioNTech or Moderna vaccine at least six months after their second dose. That means everyone over 18 years of age is eligible to get boosted." Why should you get one? The "CDC is continuously monitoring the state of the pandemic and our current surveillance shows a rise in cases over the past few weeks," she warned, "heading into the winter months when respiratory viruses are more likely to spread and with plans for increased holiday season travel and gathering boosting people's overall protection against COVID-19 disease and death was important to do now in making these recommendations, we took into consideration the current state of the pandemic, the data on vaccine effectiveness over time and importantly, the safety profile of booster shots of over 30 million Americans who have already received an additional vaccine dose."
RELATED: Here's When COVID Will End, Predict Experts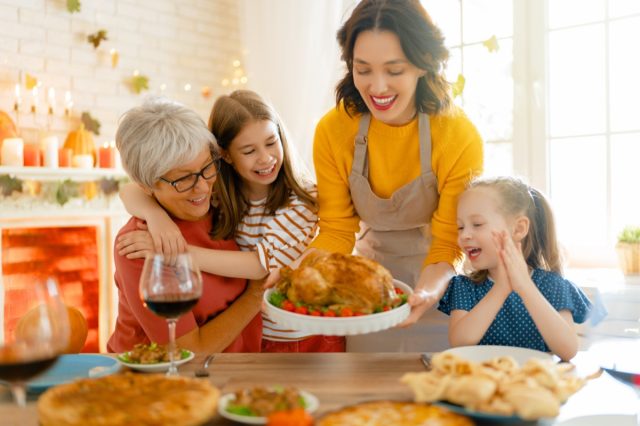 "As we approach the Thanksgiving holiday, I want to take a moment to reflect on where we were a year ago," said Walensky. "I can remember waiting in great anticipation for the life-saving vaccines we currently have at our fingertips last year. Many families do not gather and celebrations went without parents, grandparents, aunts, uncles, and cousins. This year, I'm more optimistic. I've heard from many families who are now able to reunite because of the protection from COVID-19 vaccines. There's certainly much to be thankful for this year for me and my family, we will reflect on how deeply thankful we are that we can safely be together. If your family members are not yet vaccinated, please consider the benefits of vaccination—roll up your sleeves and get protected or boosted, especially if you will be around those who are at higher risk or children under the age of five, who are not yet eligible for vaccination."
RELATED: Dr. Fauci Just Said These States in Trouble
"We are really enthusiastic for people to be able to gather again for this holiday season and we would just encourage the people do so safely. So of course that means to get vaccinated if you're not yet vaccinated, ideally to practic safe prevention measures before heading into gathering numerous households together. But…one extra way of protection that you might take is to take a rapid test before you gather together."
RELATED: Everyday Habits That Are Aging You Faster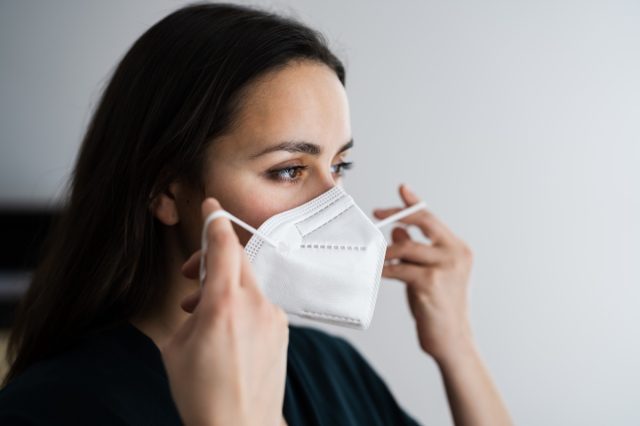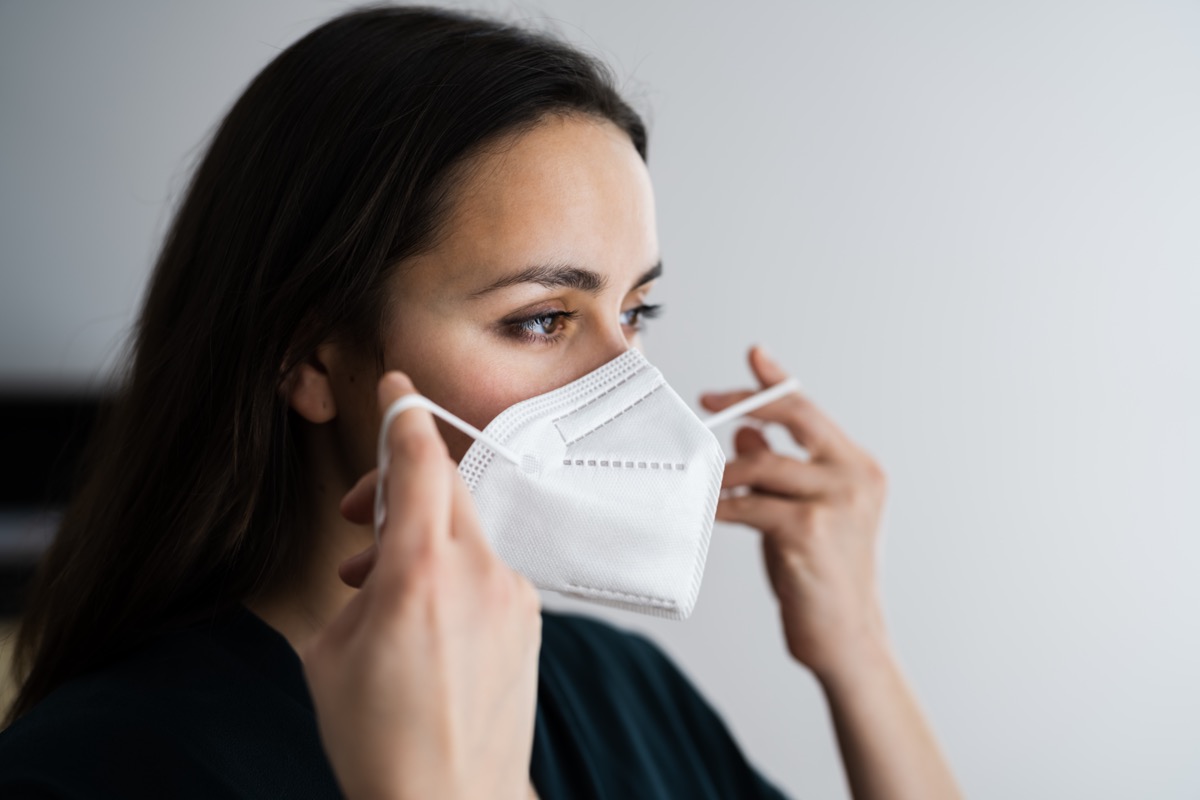 Follow the public health fundamentals and help end this pandemic, no matter where you live—get vaccinated ASAP; if you live in an area with low vaccination rates, wear an N95 face mask, don't travel, social distance, avoid large crowds, don't go indoors with people you're not sheltering with (especially in bars), practice good hand hygiene, and to protect your life and the lives of others, don't visit any of these 35 Places You're Most Likely to Catch COVID.
Source link