Health
This Supplement Can Raise Your Heart Attack Danger, Experts Say — Eat This Not That
Although millions of people take supplements daily to help stay healthy, lose weight and make up for vitamin deficiencies, some pose a great risk according to experts. Supplements can cause severe interactions with other medications, many people can experience intolerable side effects and certain supplements can raise the chances of serious health issues like a heart attack. There are a few supplements to be cautious of and Eat This, Not That! Heath talked to Dr. Jagdish Khubchandani, MBBS, Ph.D. Professor of Public Health New Mexico State University who explained which ones to be wary of. Read on—and to ensure your health and the health of others, don't miss these Sure Signs You've Already Had COVID.
Dr. Khubchandani says, "The worst mistake is to take diet supplements indiscriminately, without careful consideration or a prescription by heart disease patients- such behaviors can worsen cardiovascular disease due to lack of appropriate preventive or therapeutic measures and a sole focus on diet supplements. They are generally not recommended for treatment of heart disease or even for prevention."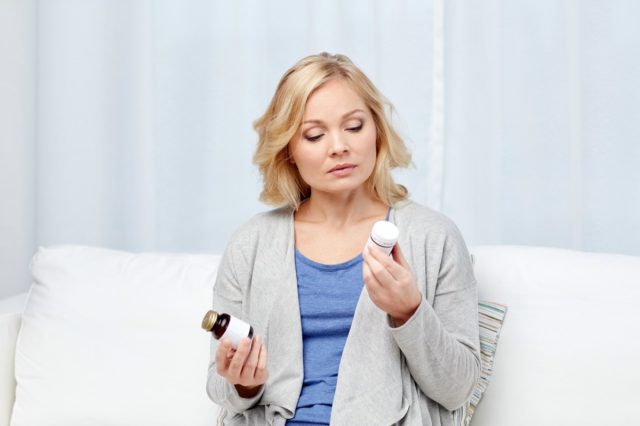 According to Dr. Khubchandani, "Choline is essential for brain and nervous system functions. Also, our body needs choline to form cell membranes. Many diet supplements (e.g. multivitamins) have choline, but one has to be careful about excess consumption. There is some evidence to suggest that excess choline consumption can cause heart attacks—the dosage for this supplement needs careful attention. The right amount can actually be protective for heart health."
RELATED: Dementia Signs You Need to Know, Say Experts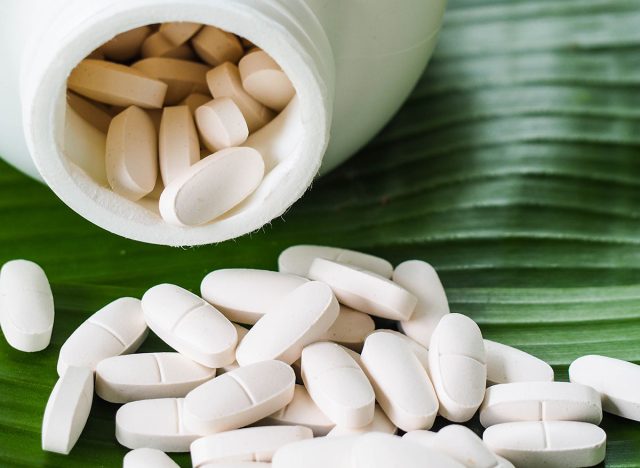 "Calcium supplement related research on heart disease risk is an ongoing subject of investigation and there is mixed evidence on the impact," Dr. Khubchandani explains. "While calcium supplements have many benefits, people should make it a priority to gain calcium from natural sources. If at all a calcium supplement is to be taken or is being used by someone, people need to be careful about dosage and avoid excessive consumption which could impact heart health."
RELATED: Signs You Have Liver Damage, Say Experts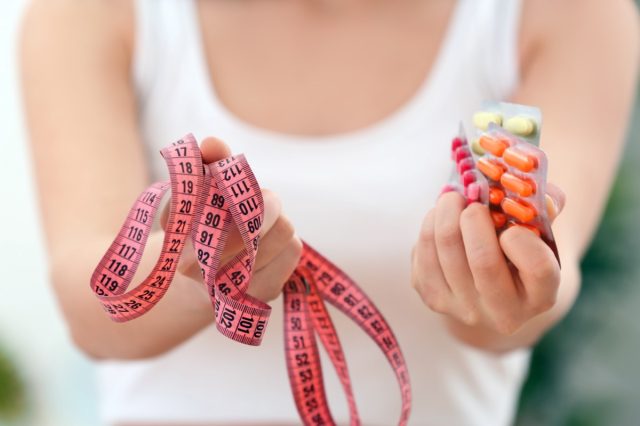 Dr. Khubchandani states, "My major concern is about diet or weight loss pills. First, they are very popular. Second, they are available in wide varieties. Third, many of these supplements are not tested for efficacy or side effects by global professional organizations or agencies and continue to remain on shelves in stores around the world. Finally, many of them have appetite suppressants and stimulants that can cause hyper excitement, mood changes, racing heart, high blood pressure, and rhythm abnormalities especially in individuals at risk of heart disease or pre-existing heart conditions. A recent study looked at more than 300 weight loss supplements and found that the vast majority had sibutramine (removed by FDA in 2010 due to health risks)."
RELATED: How to Reverse Obesity, Say Experts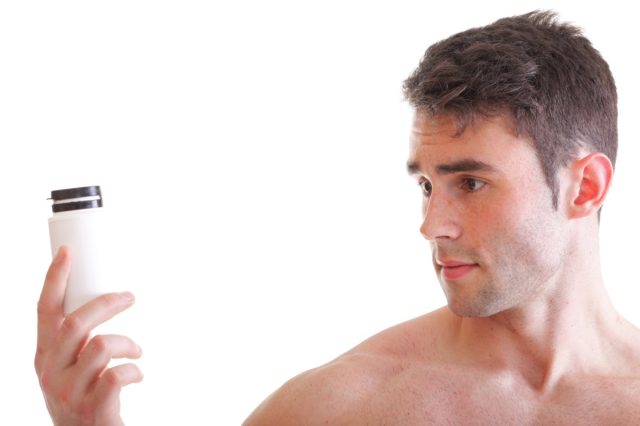 "Just like weight loss supplements, body building and sexual enhancement supplements may have risks of heart attacks and should be carefully researched before use," Dr. Khubchandani explains.  "For example, many muscle building supplements may have steroids or steroid-like substances that have been linked with multiple detrimental health effects including cardio and cerebrovascular problems. The same 2018 study found that these chemicals were being sold as a part of adulterated diet supplements. Additional warnings are also seen at the FDA website." And to get through this pandemic at your healthiest, don't miss these 35 Places You're Most Likely to Catch COVID.
Source link