Movies
Thor: Love & Thunder Updates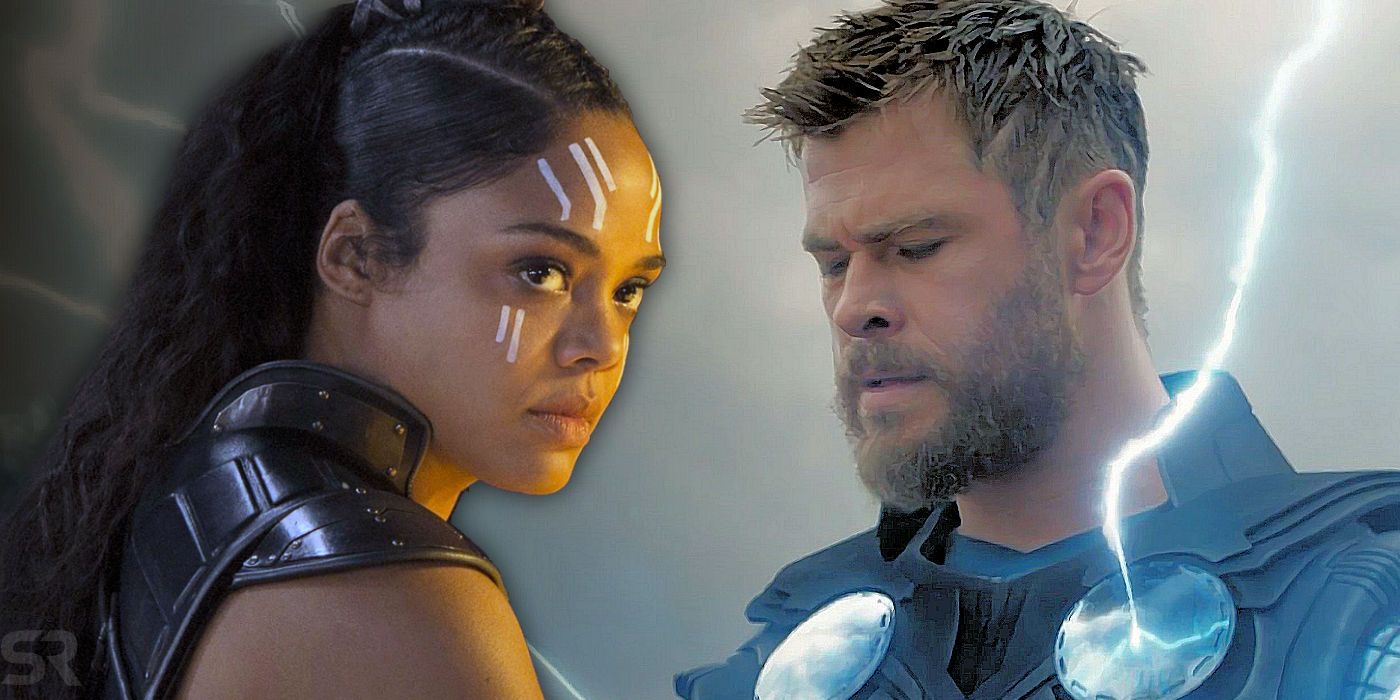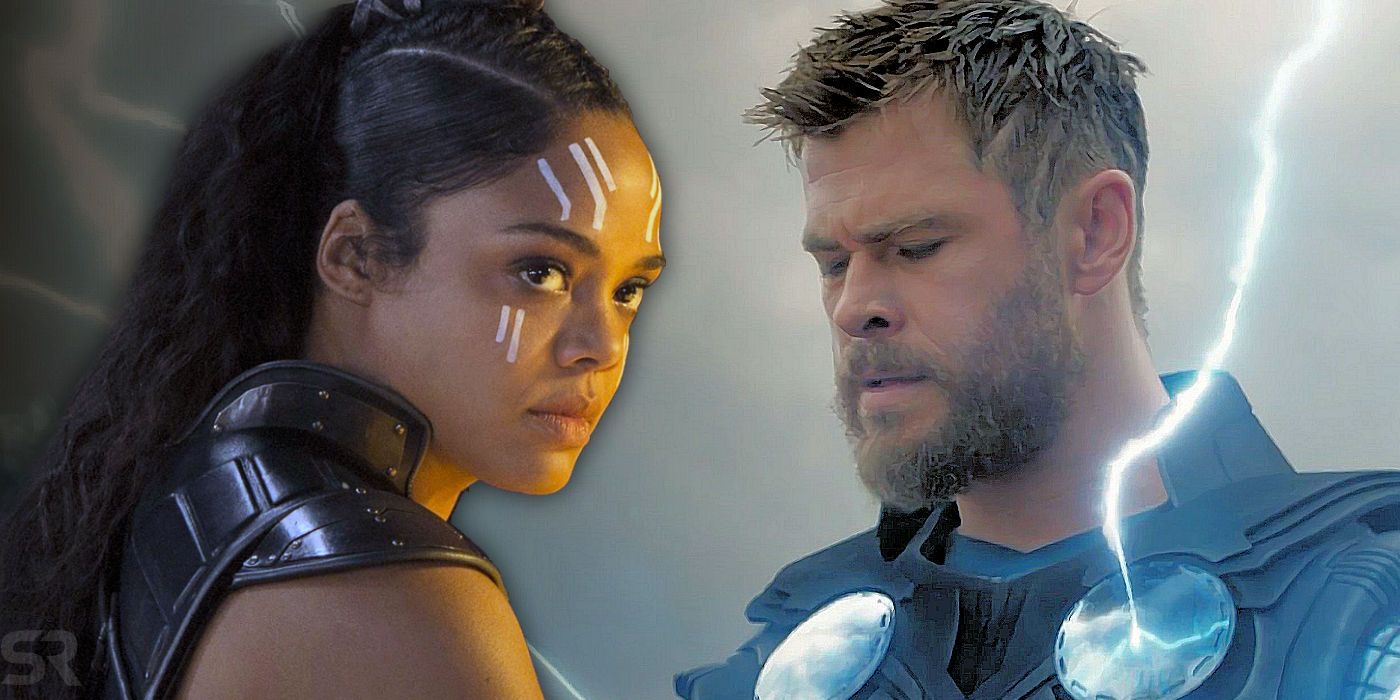 After Avengers: Endgame set the stage, here's everything we know about Thor: Love and Thunder, including its release date, story details, and cast.
Thor: Love and Thunder is slated to be part of the Marvel Cinematic Universe's Phase 4, and here's everything to know about it so far, including release date, cast, and story details. Anthony and Joe Russo's Avengers: Endgame marked the end of the MCU's Infinity Saga that started back in 2008 with Iron Man. Many of the original Avengers won't return in future MCU movies, but that doesn't mean the franchise won't still go on. Given that Thor, Hawkeye, and Hulk are the only three main Avengers left alive, they all have a future ahead of them.
Sadly, Black Widow and Iron Man were killed in Avengers: Endgame, and Captain America went back in time and grew old with the love of his life Peggy Carter. Thor, on the other hand, still has a path forward in the MCU, with the God of Thunder leaving New Asgard in the hands of Valkyrie as he joined the Guardians of the Galaxy for a while in space. What's interesting is that Chris Hemsworth was ready to give up on Thor prior to starring in Taika Waititi's Thor: Ragnarok and later on in the Russos' two Avengers movies. Starring in those films revitalized Thor for him, however, and for audiences.
Related: Why Thor 4 Being "Crazier" Than Ragnarok Is Perfect For Phase 4
So now that Thor's story in the Infinity Saga is over, and some of his friends (and co-workers) are done with the MCU, will Thor: Love and Thunder be Hemsworth's last hurrah in the MCU? Probably not, with Hemsworth revealing he was definitely not done with the character or the franchise. While it's unclear how Thor could factor into the future of the MCU, here's everything to know about Thor: Love and Thunder so far.
Thor: Love and Thunder Release Date
While Thor 4 has been in Marvel Studios' MCU Phase 4 line-up since the beginning, it's now occupied several release dates due to the COVID-19 pandemic throwing Hollywood schedules into disarray. Thor: Love and Thunder is now set to be released in theaters on May 6, 2022, less than a couple of months after Doctor Strange in the Multiverse of Madness' release on March 25. Filming began in January 2021 and wrapped in early July, with Hemsworth commemorating the end of the shoot by posting a picture (above) of himself alongside director Taika Waititi dressed as Korg. The film was originally scheduled for a November 2021 release before being delayed to February 2022. Marvel finally settled on a spring 2022 release, but nothing is set in stone considering the pandemic is still ongoing. For now, however, Thor 4's release date seems locked in.
Thor: Love and Thunder Director & Cast
To the delight of fans, Thor: Ragnarok director Taika Waititi is returning to helm Thor: Love and Thunder. Chris Hemsworth is returning as the titular hero, while Tessa Thompson is back as Valkyrie, King of New Asgard. Natalie Portman is making her first proper appearance as Jane Foster since Thor: The Dark World and she's set to play Mighty Thor, while fan-favorite character Korg (played by Waititi) is also coming back alongside Jaimie Alexander as Sif. The stars of Guardians of the Galaxy — Chris Pratt, Karen Gillan, Pom Klementieff, Dave Bautista, Vin Diesel, and Sean Gunn — are also participating. Jeff Goldblum is back as Grandmaster, while Christian Bale will play Gorr the God Butcher.  Matt Damon, Sam Neill, Luke Hemsworth, and Melissa McCarthy are playing Asgardian actors, alongside Ben Falcone and Jenny Morris in unknown roles. Russell Crowe will appear as Zeus.
Thor: Love and Thunder Story Details
As usual for MCU movies this far out, Thor: Love and Thunder's story is being kept under wraps, although some general aspects have been revealed. Portman's Jane Foster will become the Mighty Thor, while Valkyrie will be on a search for her queen; Korg will also be looking for someone to love. According to Hemsworth, there is a lot of love and a lot of thunder, while Waititi describes the film as a "big, big adventure." The Guardians of the Galaxy will be involved in some way, and this film will be set prior to Guardians of the Galaxy Vol. 3. Waititi has also confirmed that Starsharks will be introduced to the MCU in Thor: Love and Thunder, and that Jane's famous breast cancer storyline from the comics might be adapted. Beta Ray Bill has also been heavily rumored to appear. The biggest question mark right now is actually what Thor himself will be doing. Whatever the case may be, the film sounds like it'll be grand.
Next: Thor: Love & Thunder's Villain Can Continue Odin's Evil Ragnarok Backstory
The Avengers 4 / Avengers: Endgame (2019)Release date: Apr 26, 2019
Spider-Man: Far From Home (2019)Release date: Jul 02, 2019
Who Is Eternals' Villain? Everything We Know
About The Author