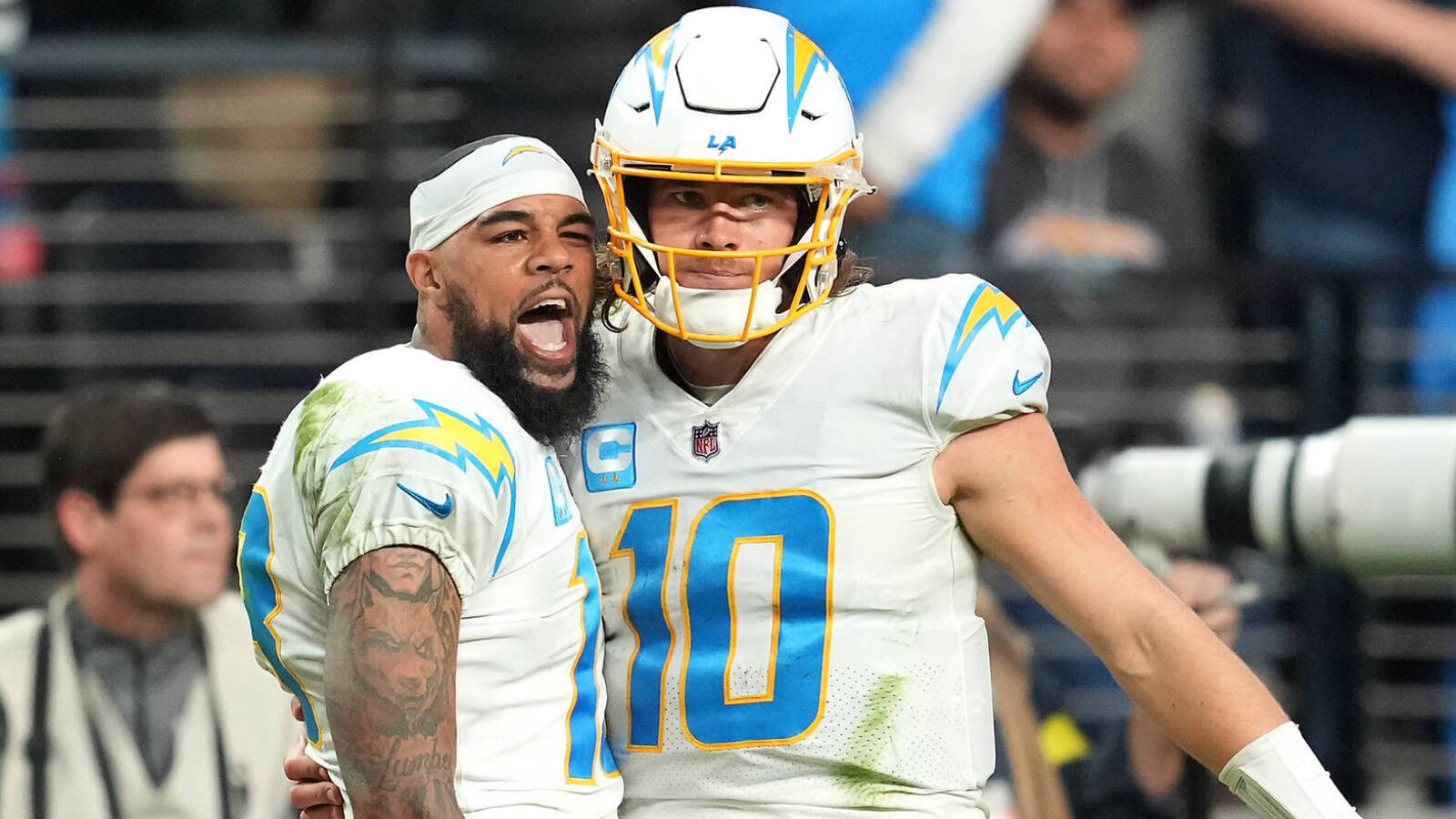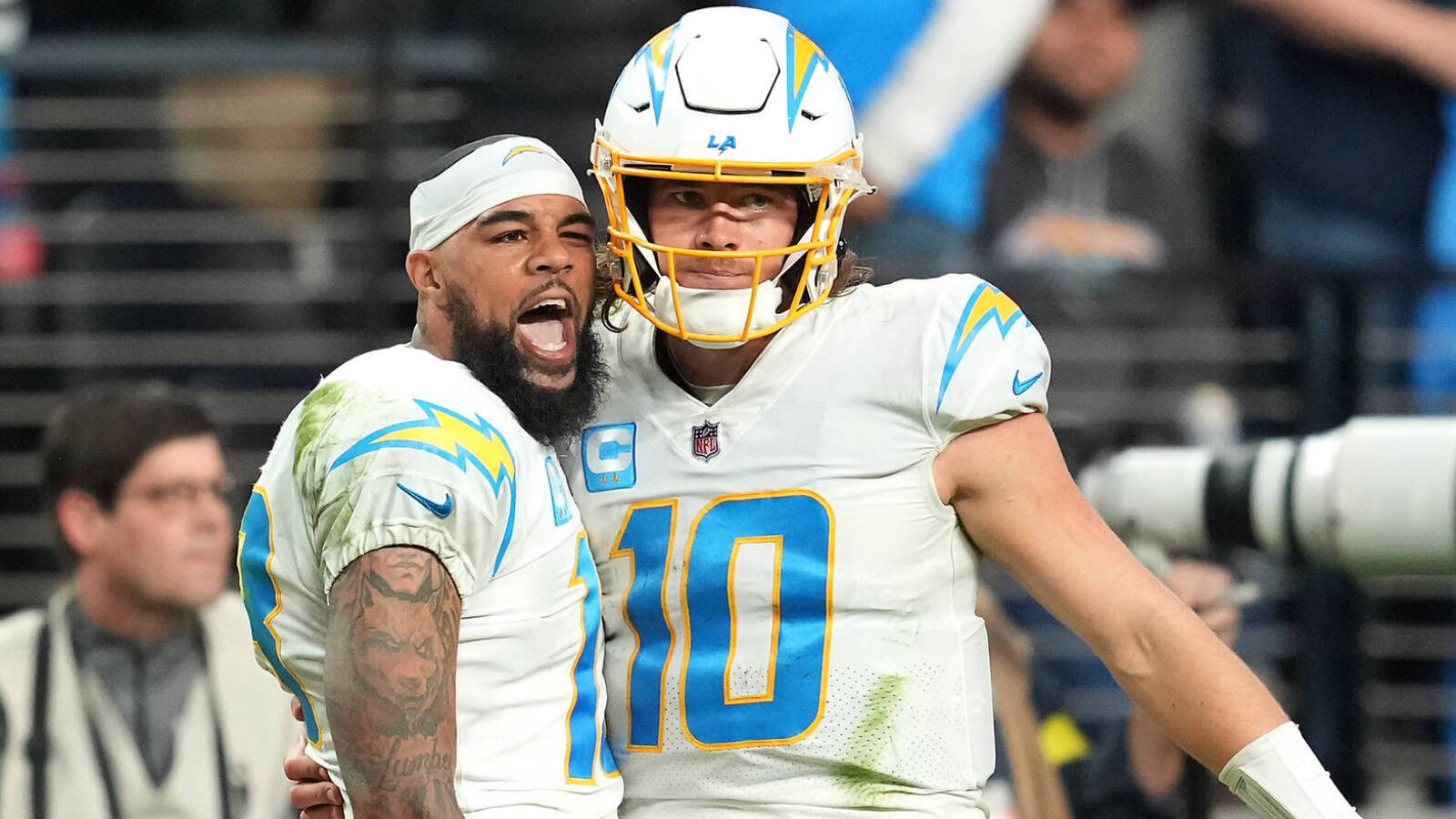 Justin Herbert and the Los Angeles Chargers are entering a two-week stretch that is going make o -break their 2022 season.
These two games against Miami (Sunday night) and Tennessee (next week) will go a long way toward determining if they can flip the underachieving narrative that has followed the organization around for years, or if it will simply be another disappointing chapter in their dim history. 
This Chargers season is following the script of so many previous seasons.
They enter the year with what we are told is a talented roster led by a franchise quarterback; have sky-high expectations placed on them; and then they finish within a game of .500 (either above or below), miss the playoffs, make a big free-agency addition and then we repeat the same cycle the next year. 
It never changes. 
The Chargers enter Sunday's game against Miami with a 6-6 record and are on the outside of the AFC playoff picture, facing an uphill challenge when it comes to climbing back in. If they lose these next two games (or even one of them), it gets really difficult to see a path for them to get in, and given the expectations around the team entering the season that would have to be seen as an unacceptable result.
Head coach Brandon Staley will probably be the first person in line to take the fall, but the Chargers will also have to make a big financial decision on Herbert, who is in line to be the next quarterback to get paid this offseason. ESPN's Mike Tannebaum thinks it needs to be a $50 million-per-year number, arguing that he is a generational talent and perhaps this generation's version of Peyton Manning. 
At some point, though, Herbert and the Chargers have to actually accomplish something. 
It is not like this is a team that makes the playoffs every year and just falls short in the AFC Championship Game or has some tough-luck playoff defeats. The Bolts cannot even get to the playoffs, qualifying just twice over the previous 12 years while being far from a guarantee this season. 
Football Outsiders' Mike Tanier argued on Friday that while Herbert has all of the tools to be a great quarterback, and could one day end up as a great quarterback, he might not be at that level just yet, and everybody is getting the blame for his down year except for him. It might be harsh given the rib injury Herbert has played through, but it is also fair,
If you keep going .500 and missing the playoffs every year, you are no longer a talented, underachieving team. You have to start just simply being known as a bad team. 
The Chargers have to break that narrative, and it has to start over the next two weeks.