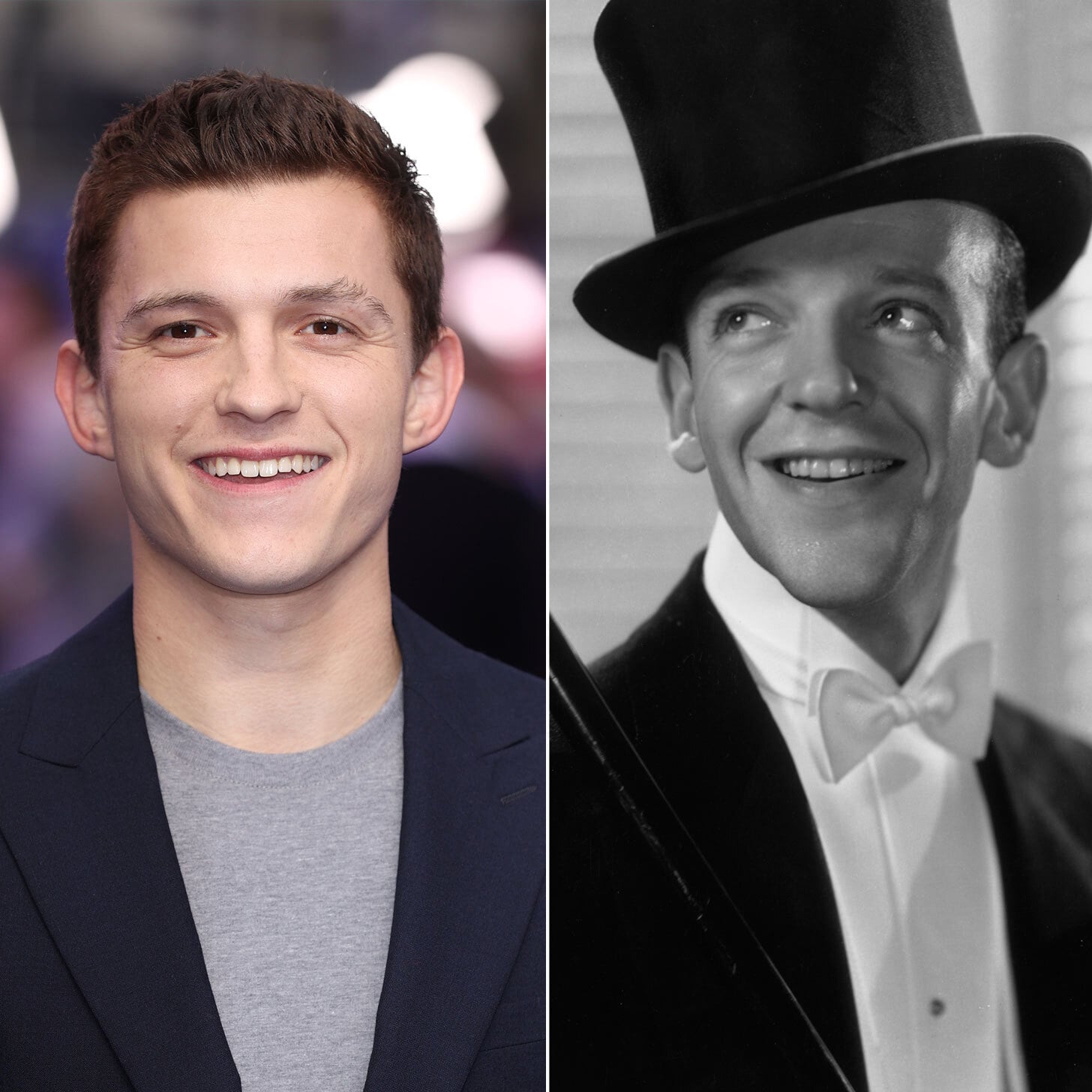 Image Source: Getty / Mike Marsland / Hulton Archive
Tom Holland is swapping his superhero suit for a top hat to play legendary American actor and dancer, Fred Astaire, in an upcoming biopic for Sony.
On Dec. 5, Holland confirmed the exciting news to AP in London while promoting Spider-Man: No Way Home. "Oh, I am playing Fred Astaire. The script came in a week ago," he revealed. "I haven't read it yet; they haven't given it to me. I know Amy Pascal [the producer] has the script. She Facetimed me earlier while I was in the bath, and we had a lovely Facetime. But I will be playing Fred Astaire."
Though initial opinions from the public are divided on the role, Holland has a proven track record on stage. The actor got his start performing on London's West End as the title role in Billy Elliot The Musical, which tells the story of a working-class boy who discovers a passion for ballet. And if his 2017 lip-sync battle is anything to go by, we're in for a real treat.
No other details have been released on the upcoming biopic, but we'll update this as soon as we get more information.
Promoting #SpiderManNoWayHome in London, Tom Holland says he'll play Fred Astaire in a film and discusses his future as Peter Parker. pic.twitter.com/iEhujKhFqw

— AP Entertainment (@APEntertainment) December 5, 2021