India
UK strain found in 81% of new Punjab Covid cases | India News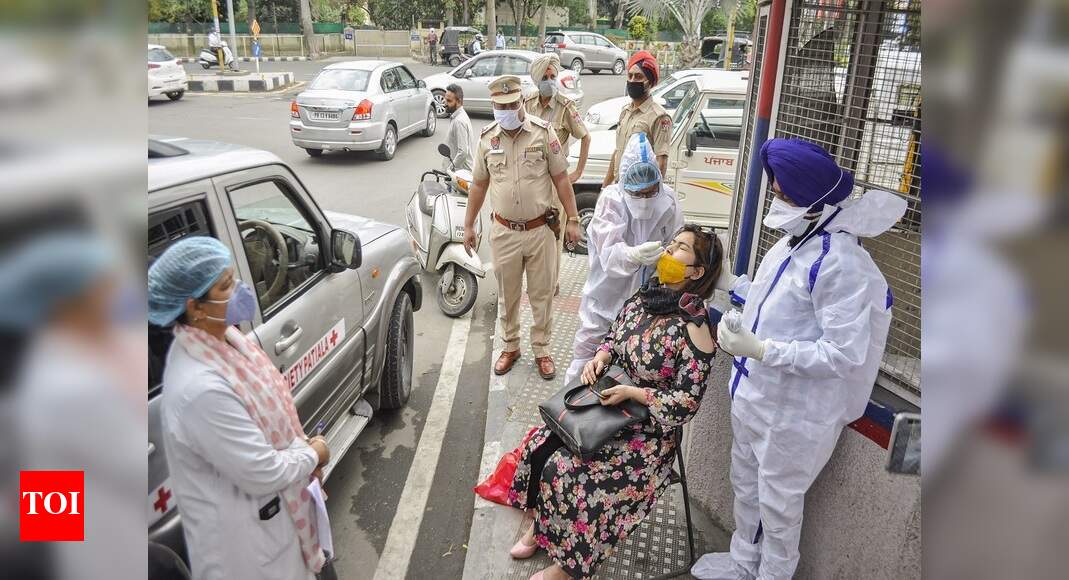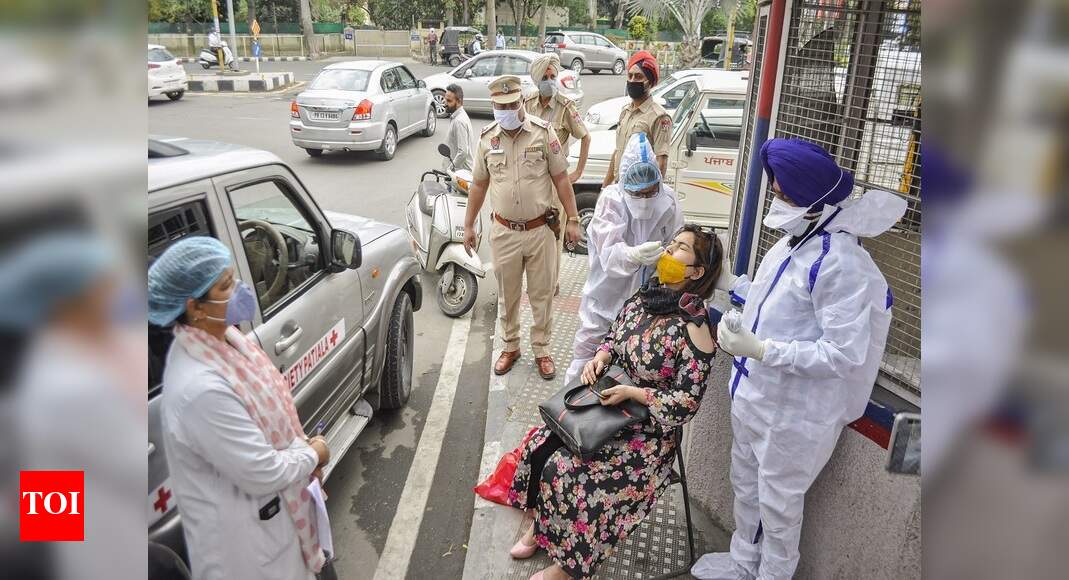 CHANDIGARH: A total of 81% of 401 fresh samples sent by Punjab for genome sequencing have tested positive for the new UK Covid-19 variant that is suspected to be fuelling a second wave in the state.
"As Delhi's National Centre for Disease Control (NCDC) has found that 81% of the samples has the new variant identified as B 1.1.7, there is a high likelihood of the UK strain stoking the fresh spike in Punjab," Dr Rajesh Bhaskar, Covid-19 nodal officer, Punjab, said.
To ascertain whether the highly infectious strain is behind the surge, the government will increase the size of samples to be sent for genome sequencing. "A large and fresh sample of people who have tested positive will be sent to the national laboratory. It will help us know if the current findings are incidental, or if the variant is actually behind the surge," he said.
As the UK strain increases the risk of death, samples from patients who died of the virus will also be sent for genome sequencing.
Cases spike in
NRI
hub
The state recorded 15,836 new Covid cases and 283 deaths in the last week. The caseload jumped by over 59% and the death rate by over 79% from March 9 to 22. Of the total, 36% (5,684) cases and 50% of deaths (143) were reported from the Doaba region, which comprises four districts and is also known as the "NRI hub". Jalandhar contributed 2,200 cases and 55 deaths, followed by Hoshiarpur where 1,807 people tested positive last week and 50 succumbed. Kapurthala and Nawanshahr reported 932 and 745 cases and 11 and 27 deaths, respectively.
Lagging in key area
The prevalence of the UK strain warrants stringent compliance with safety guidelines, including maintaining social distancing and masking, two measures the state government has so far struggled to enforce.
Dr Ram Kumar, president, Society for Promotion of Ethical and Affordable Healthcare, said as the new variant is highly infectious, people need to take precautions, besides taking steps to build immunity through a rich diet and physical activity.
To protect the vulnerable population, there is a need to increase vaccination coverage, an area in which Punjab is lagging. As of March 22, Punjab has administrated the first dose of the vaccine to 2,32,512 beneficiaries in the 60-plus population and the 45-plus population with co-morbidities. It has so far provided the first dose to 1,28,895 frontline workers and 1,27,042 health workers.
Expressing displeasure over low numbers in the state, chief minister Amarinder Singh had directed all private and government hospitals and health facilities to offer hassle-free vaccination services for at least eight hours a day and seven days a week till March 31.
Source link